Sage Pictures Update (4-16-2011)
---
Hi everyone, just thought I'd update on Sage. She's been at Kenny's for two weeks now. I went and saw her on Saturday. She was just as happy to see me as I was her. She is starting to shed out pretty good now and get dark and shiney. I can't wait.
I turned her out in the arena to run a little bit. It was windy as all get out. I pulled a little bit of her mane but didn't want to take too much while the wind was blowing all over the place. Here are just a few pictures. How is everyone else doing? Thank-you for looking and your time.
Stretching Her Legs.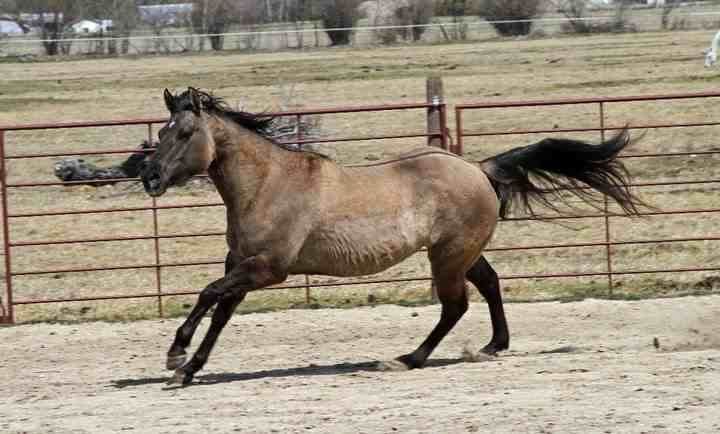 Head Shot.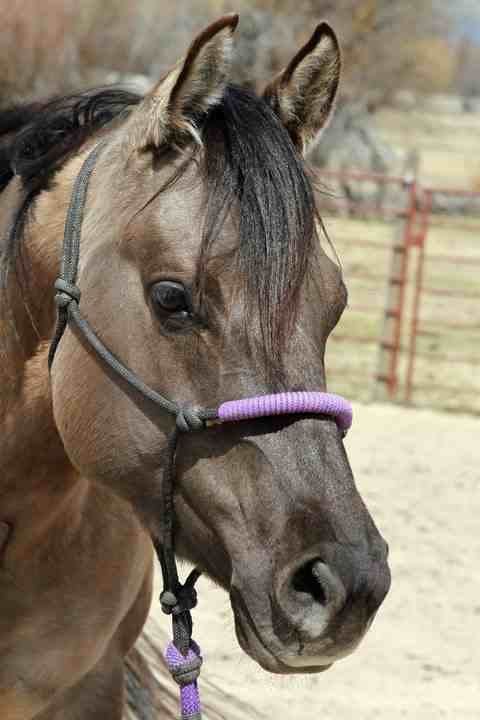 Heard Me Getting Into The Treats.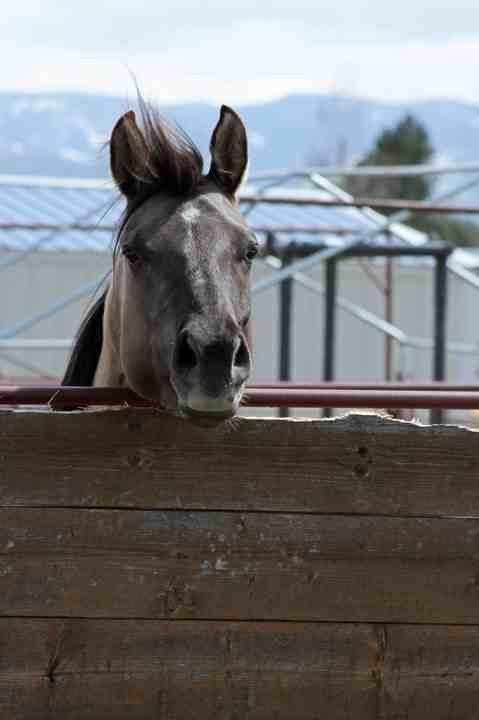 Locked In Her "Jail".
AWWWWWWWWW she is so fluffy and cuddly!! I just want to cuddle her <3
---
Cross Country- The act of hurling yourself and your equine partner at a stationary object with poise and grace while attempting to survive...

She's beautiful!!!! I love the faces they make when they know you're getting treats haha
Love seeing pics of her! She is such a pretty girl! She looks great! Love love love love love that headshot by the way!!
She is such a good looking mare!!
---
~Horses aren't a hobby, they are a lifestyle.
Website
Thank you. She is my baby and I'm completely bias of her. That head shot I'm going to frame and hang in my room.
Posted via Mobile Device
Started
Join Date: Aug 2009
Location: In the barn whenever possible.
Posts: 1,910
• Horses:
2
Love her!!!!!
---
"Riding a horse is not a gentle hobby, to be picked up and laid down like a game of solitaire. It is a grand passion. It seizes a person whole and, once it has done so, he will have to accept that his life will be radically changed." -Ralph Waldo Emerson
Why do buckskins have black so far up their legs...... as compared to bays.... she is soooo cute. Love her :)
---
"Equine-facilitated therapy employs a form of biofeedback for practicing self-awareness, emotional management, and relationship skills that human role-playing exercises and discussion groups cannot begin to access." Linda Kohanov (The Tao of Equus)
Thank you. She's actually a grulla. The black so far up on the legs is usually a dun factor thing.
Posted via Mobile Device