Sage's Adventure With Cows (* Picture Heavy *)
---
Hey everyone, yesterday was such a nice day that I thought I'd go for a ride. I went and grabbed Sage and saddled her up. I knew she'd be feeling pretty fresh with the time off she's had. Sure enough, she thought it was fun to get spunk out.
After she settled and was listening to me and looking to work I stopped. I hopped on and again checked to see where her mind was. She was right on track and wanting to work.
My brother in-law suggested I go ride through the fields. They own quite a bit of property and have cattle they run on their too. I thought it would be a good experience for her to go up and down the hills. I wanted her to work and pay attention to where she was placing her feet.
On the way out we stopped and said hello to the mules. From there we went to the fields. We checked out a pond that had about a two-three foot drop to it. Then we went up to the hill that over looks an old court house and graveyard. We ran into a cow there, she was off by herself. Once we got closer I could tell she would be calving pretty soon.
We crossed through another field, past a couple ponds. While in that field we rode the fence line. The pond in that field had cattle drinking and hanging around. I stopped to give Sage a breather. Next thing I know the cows are mooing and walking my way. Then the whole herd in that field started coming at us. As they got closer they started trotting towards. I was seriously starting to wonder what their intentions were. lol Sage was alert the entire time. It wasn't until we started walking to the next field and the cattle started trotting along behind us. As soon as we entered that next field another part of the herd was meeting us. Two huge charolee cows came trotting and bawling. lol Poor Sage didn't know exactly what to think. She snorted at them, I trotted her up towards the cows and they dived off running the other direction. It dawned on me, they were curious of us. Mean while they followed us like we had a round bale attached to us.
We continued on with our journey. Two fields later we ran into another herd. This time half was on one side of the fence a few stragglers on the side of the fence we were. I let the cows get close enough to see what we were. The one calf on our side of the fence had enough bravery to actually smell Sage's butt. I thought it was funny and backed Sage a few steps. At that point she tried to smell the calf at her flank. We continued are ride, running into a few neighborhood equines. While riding back towards the house I could see the cow that we originally ran into, she had a calf on the ground.
The ride ended nicely.
Calling Sage To Me.
Coming To Me.
Start Of Our Ride.
Meeting The Mules.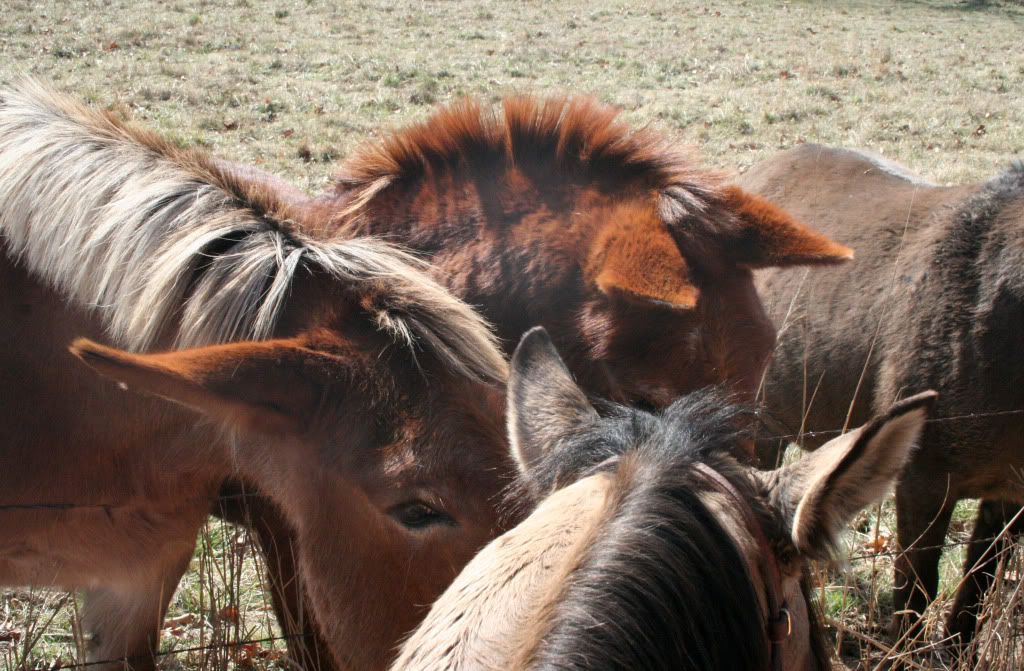 The Pond.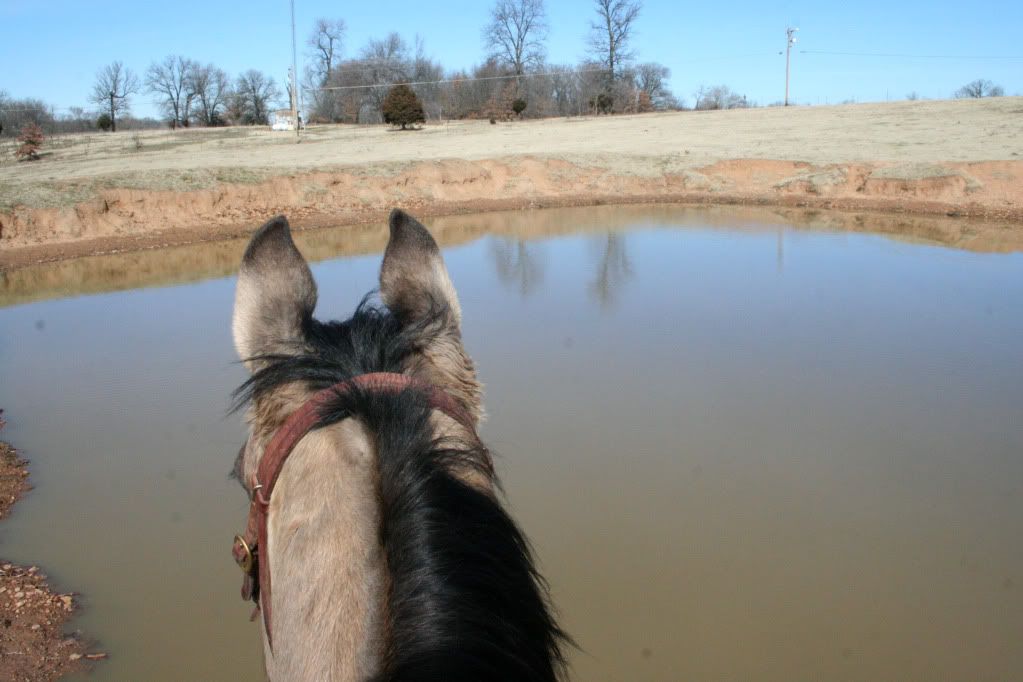 First Cow.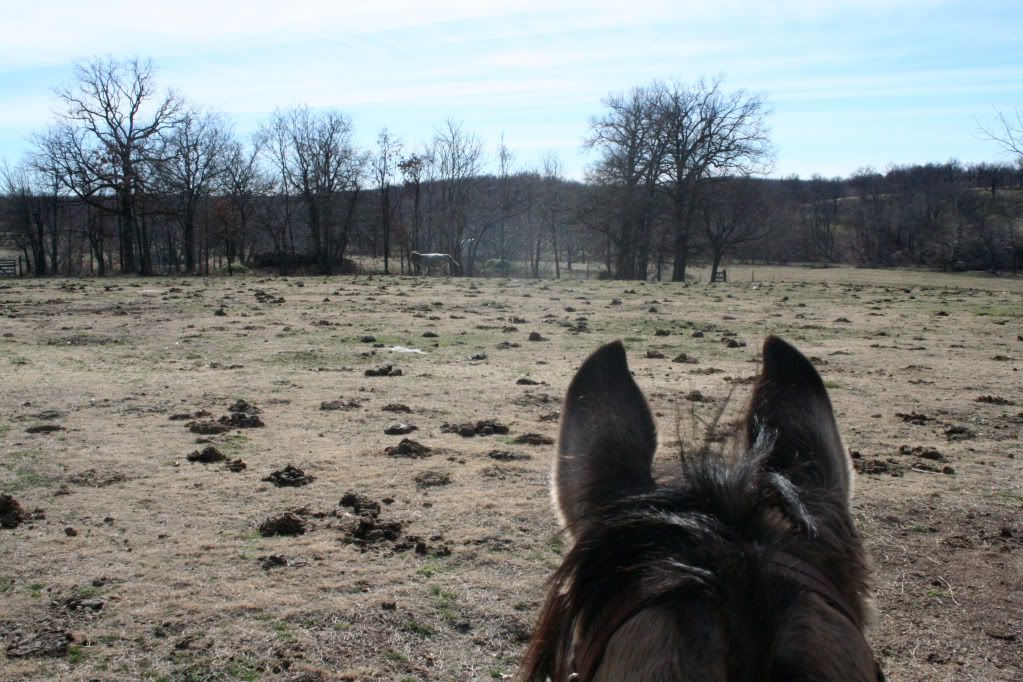 Looking Over The Graveyard.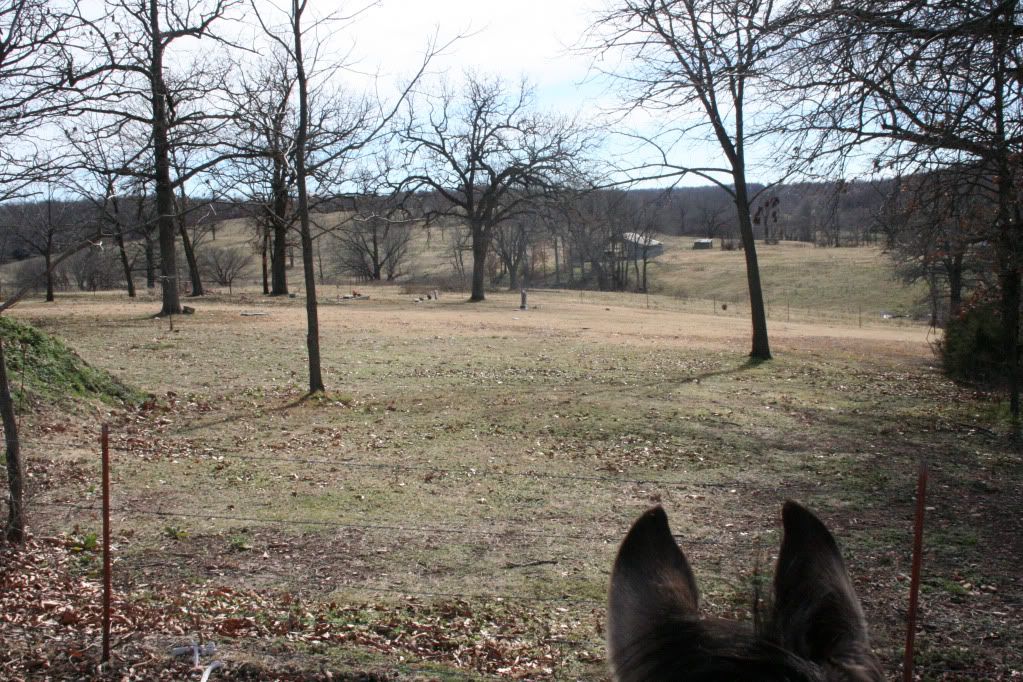 Court House.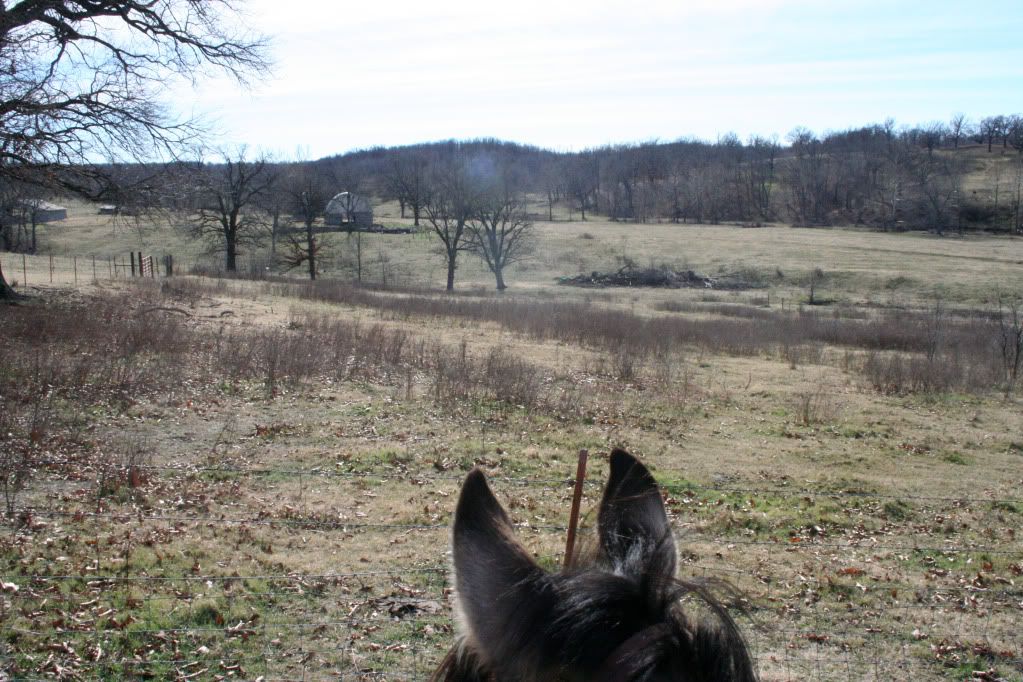 Thirsty Cows And Calves.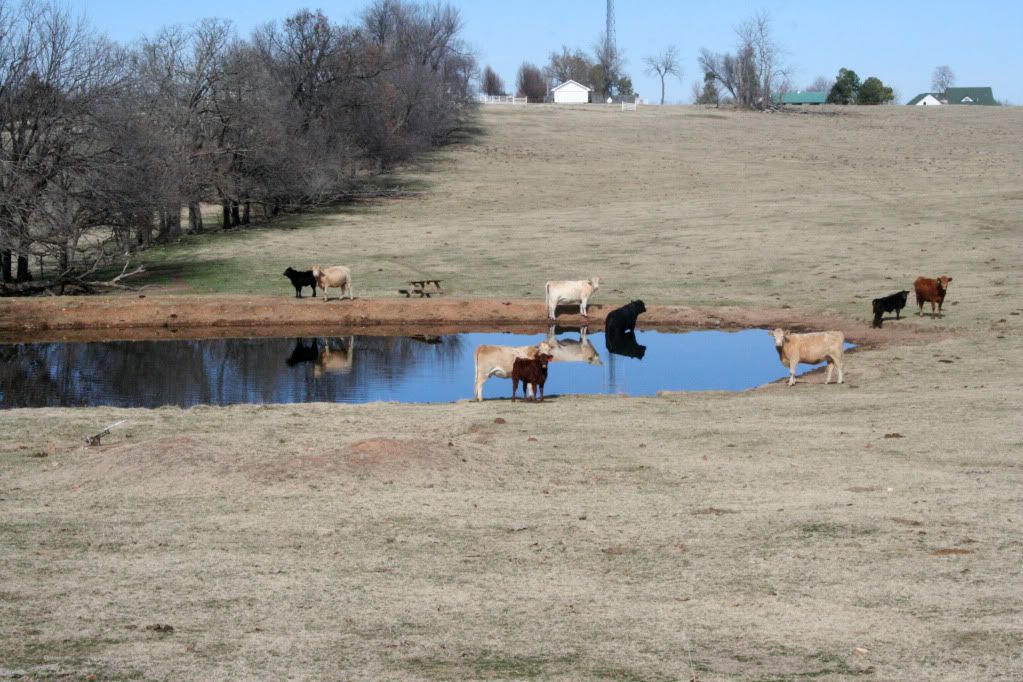 Cows Coming Out Of The Wood Works.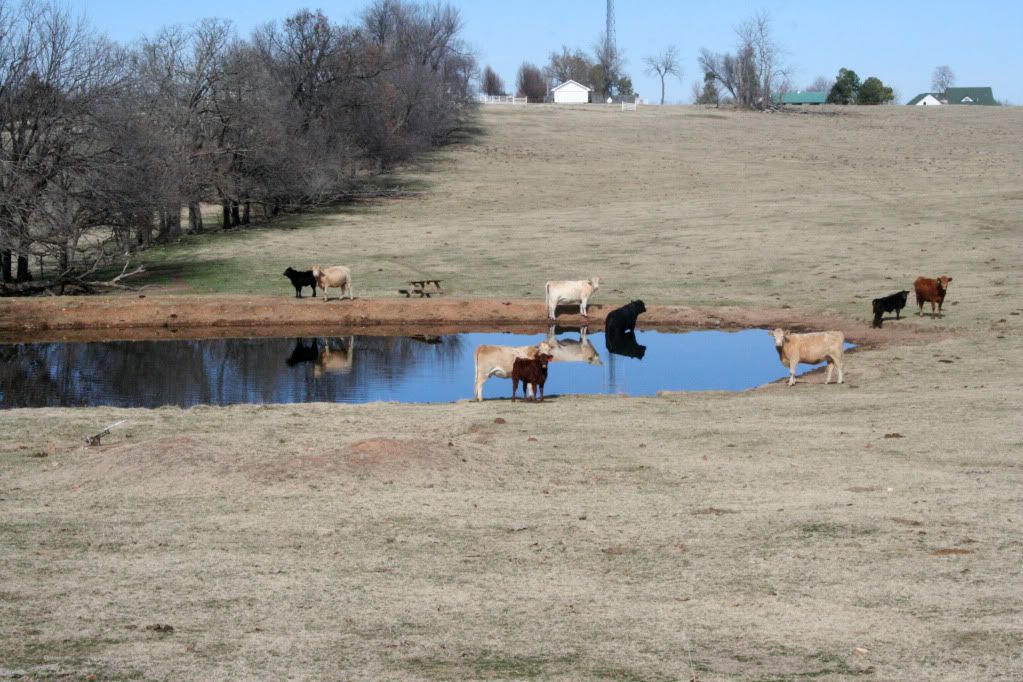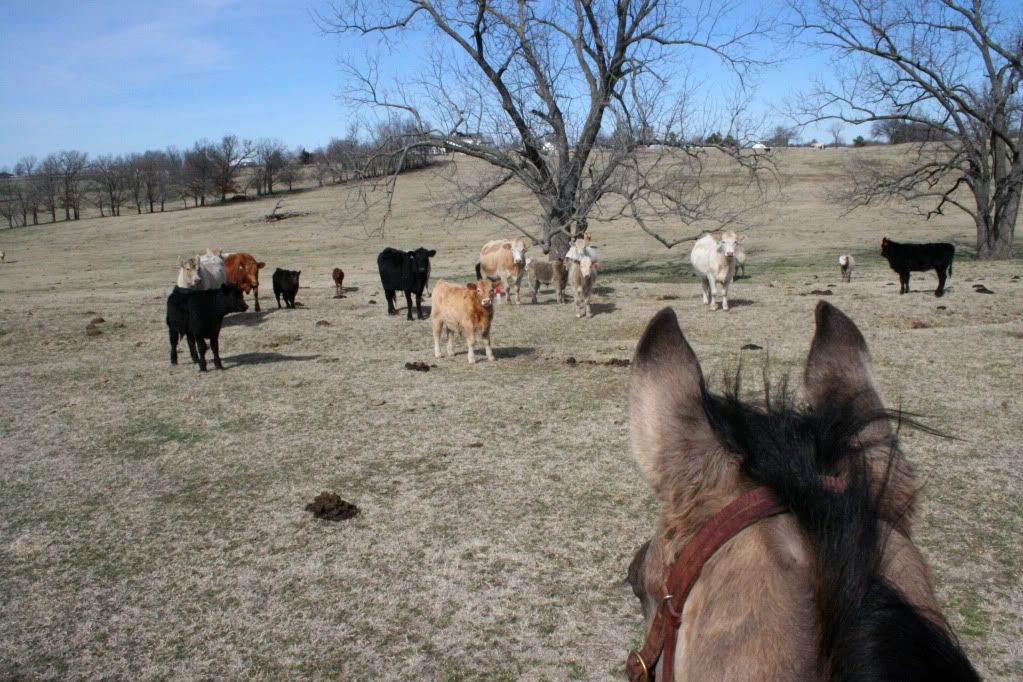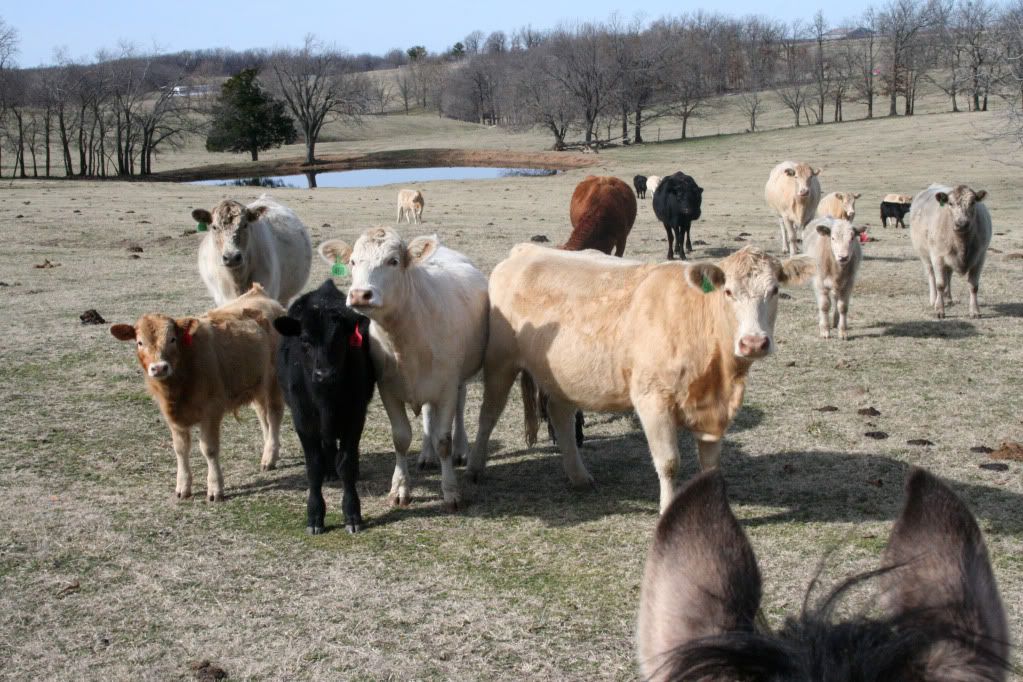 Following Us Around.
Next Field.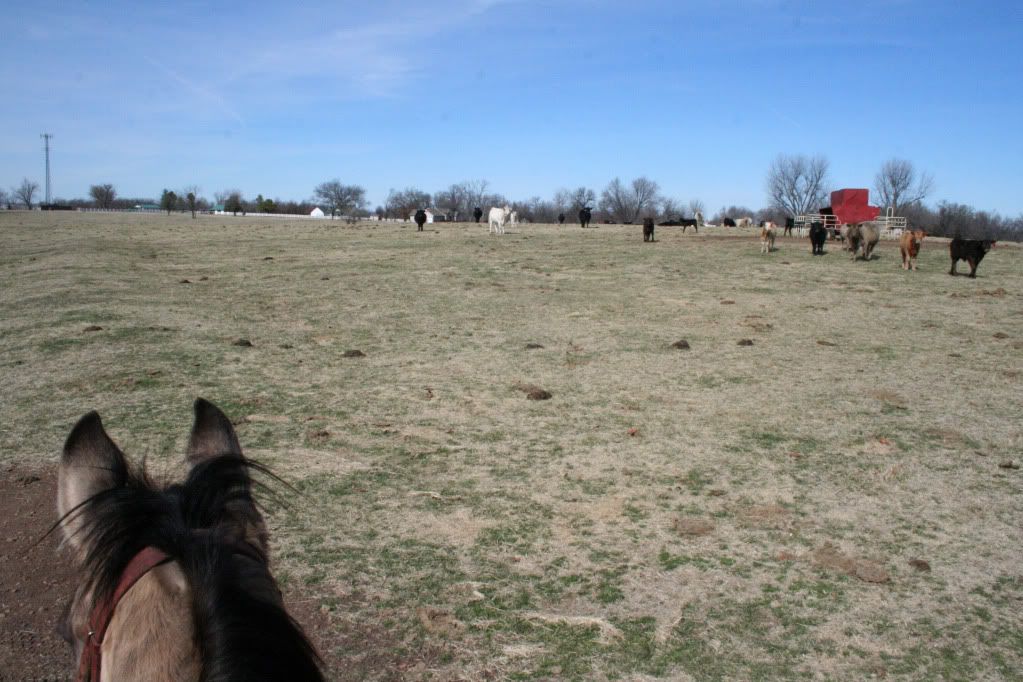 Here They Come.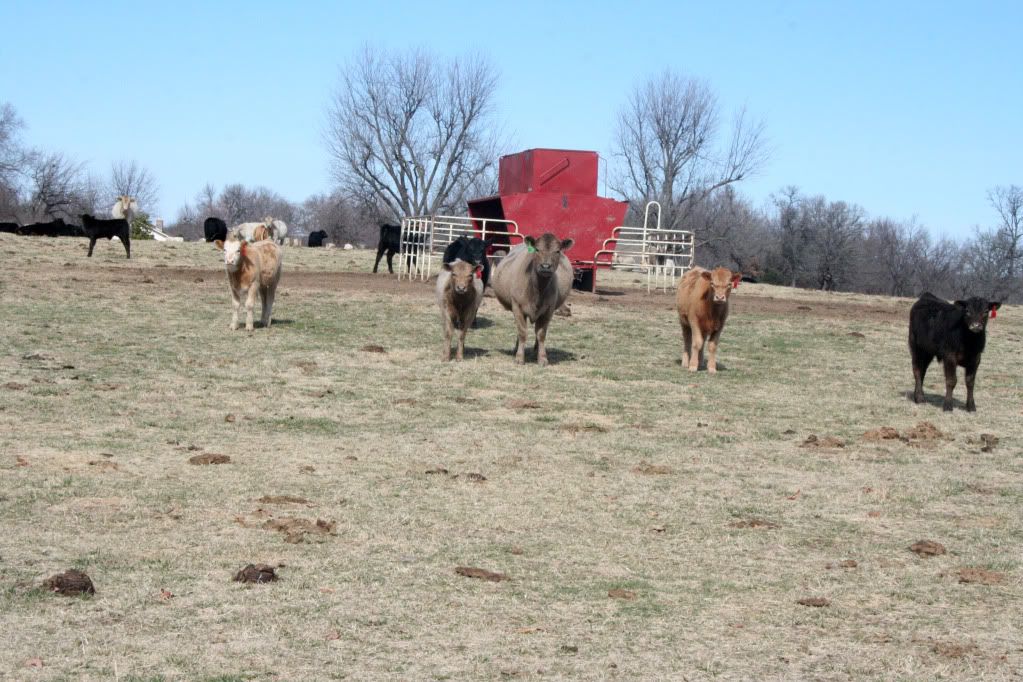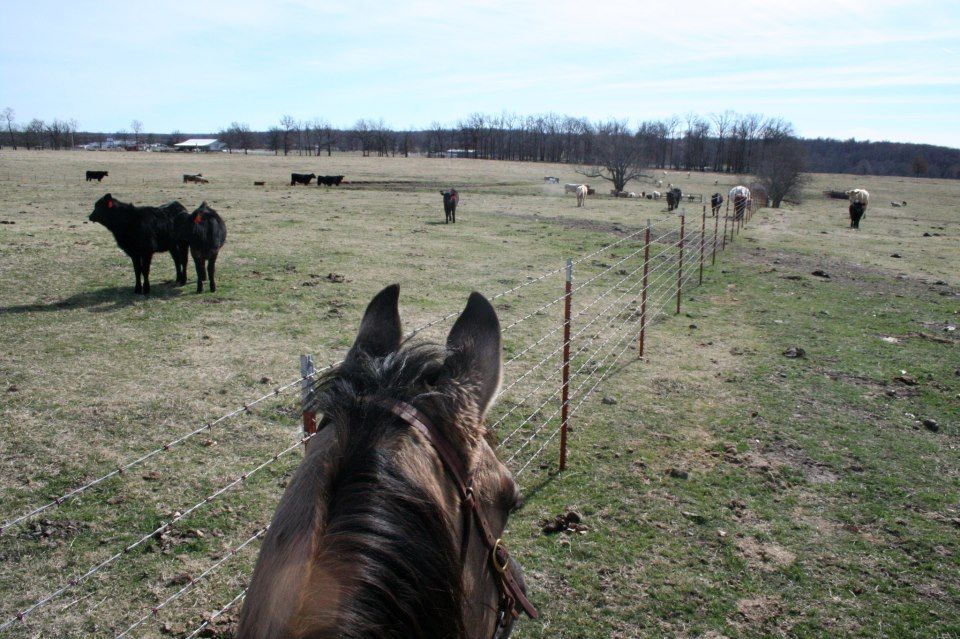 Hungry Calves lol
Straggler Calf On Our Side Of The Fence.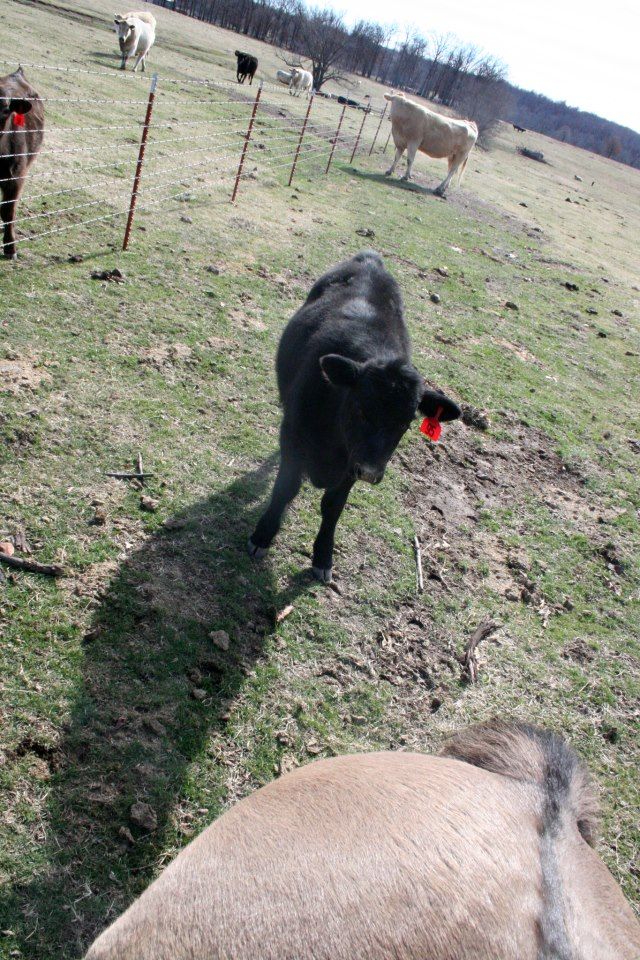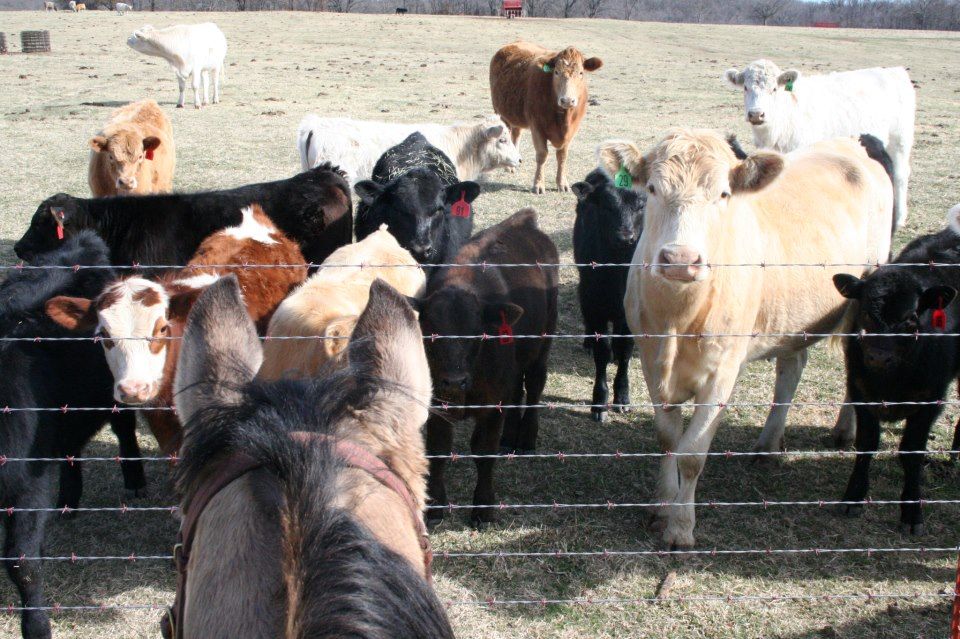 Smelling Sage's Hiney.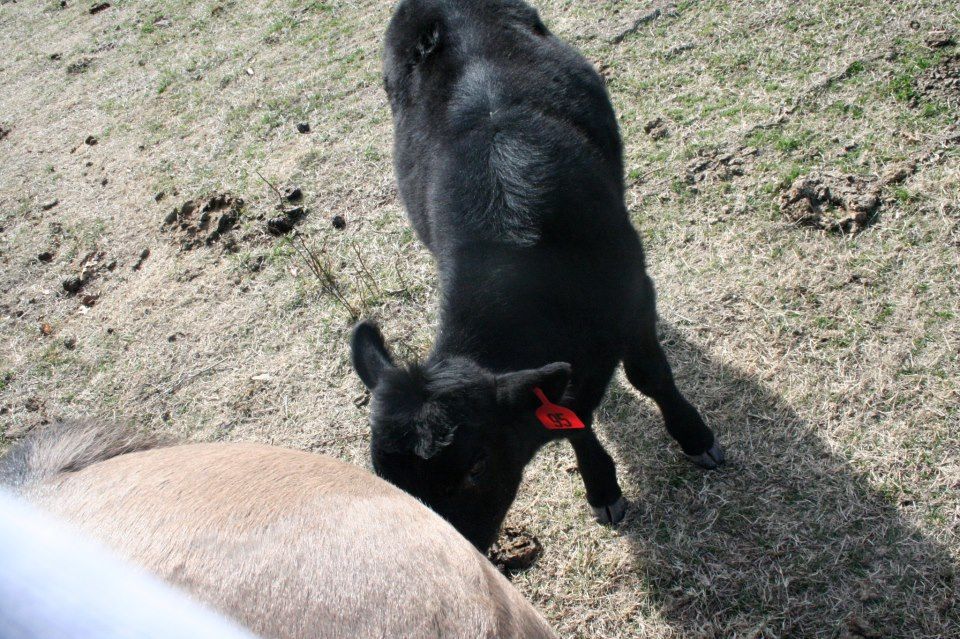 Sage Being Snoopy.
Neighborhood Horses.
All Finished With The Day.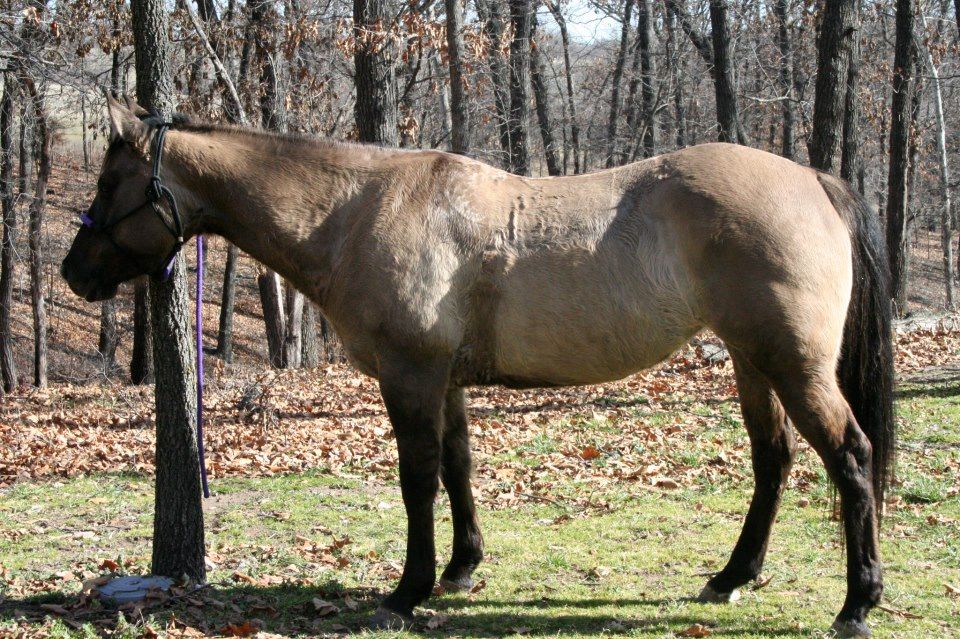 Great pics!!
---
Being horseless is the pits!!
Wow! That looks like it was a great ride! So gorgeous there!!!
Thank you. It was a fun ride. I'll be going back to see the calf for sure.

Is the edit option gone? I miss spelled Charolais lol
Omg! So cute! And there is one cow that is massively wide! Like...whoa! Triples? Whew!
That little black calf is cute. You should keep it for yourself and to be Sage's friend.
Posted via Mobile Device
Lovely pictures! I love the first time they meet a herd of cattle, especially when the cattle decide to come at a trot to investigate us.
Thanks for taking us along on your ride !
Very nice pictures! Your horse is beautiful, and the calves are so cute. ;D
---
R.I.P Duke <3
No hour of life is wasted that is spent in the saddle.~Winston Churchill