Sage's Alien Eye Look (* PICTURE HEAVY *)
---
Hi everyone, thought I'd share a few more pictures of Sage. I just took these today and for the most part they turned out alright. It wasn't too bright this time. She was happy to be turned out in the round pen. I think in some of the pictures her eye looks like an Alien eye or something. I really don't care for that too much but oh well.
She is sooooo shiney right now. Everyone comments on how nice she's coming along. Makes me happy as I've spent many of hours brushing her. lol She is also very well muscled. I'm getting a little nervous about our quarter horse show but I'm sure everything will go ok. This is just for exposure and she's green so I don't have too hight of expectations for her. We've recently been working on halter. That is a new ball game for her too.
Thank you for looking.
Turned Loose In The Round Pen.
Alien Eye.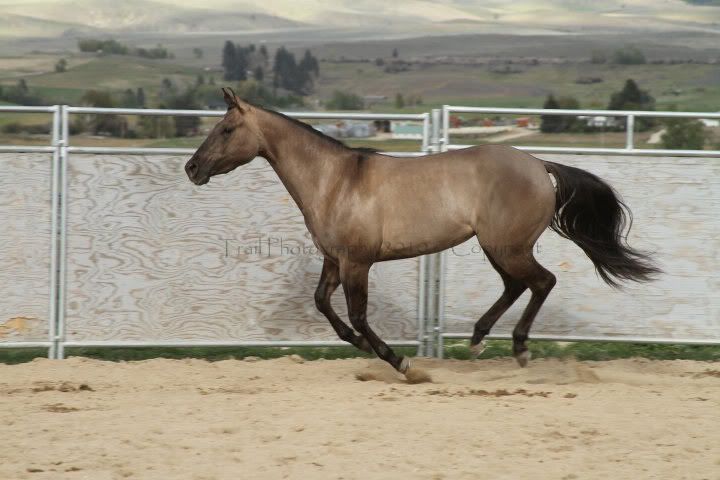 Love This Picture Because You Can See Her Muscles.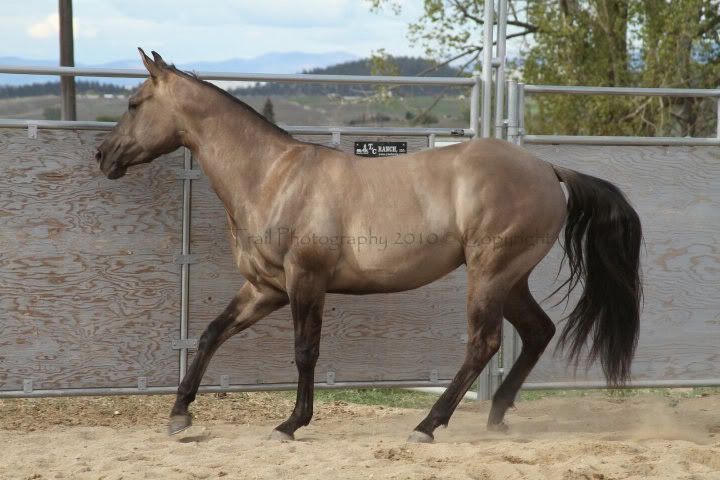 Relaxed Extended Trot.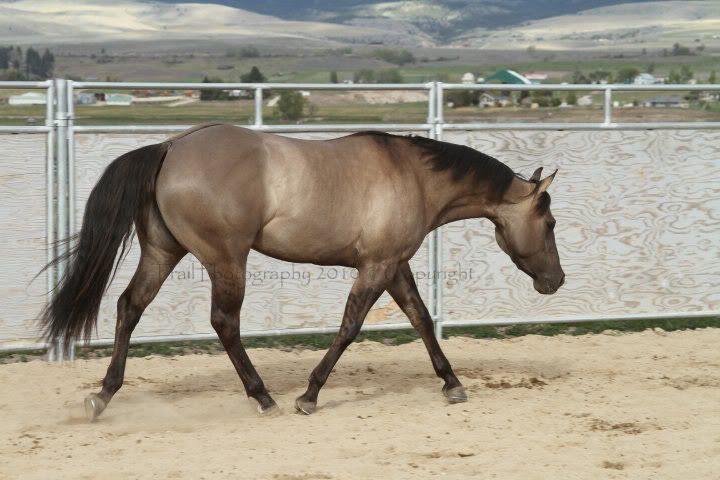 Just Tooling Around.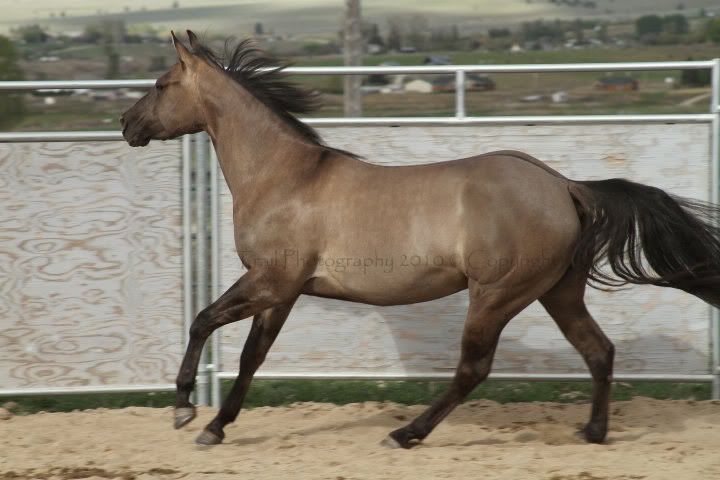 Watching The Buffalo.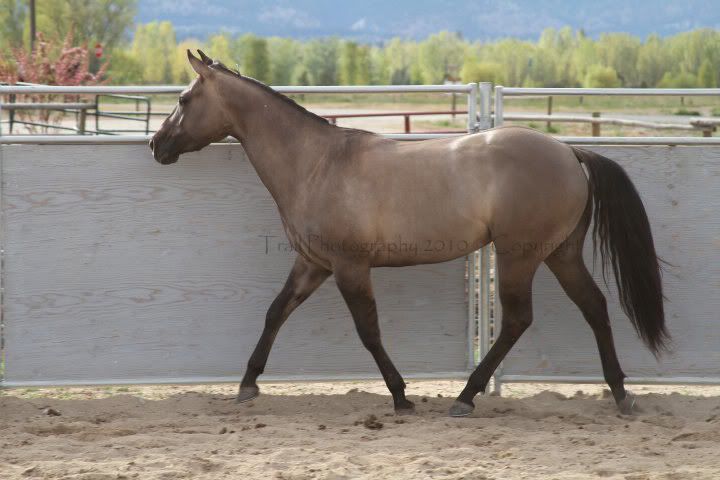 Thinking About Coming In.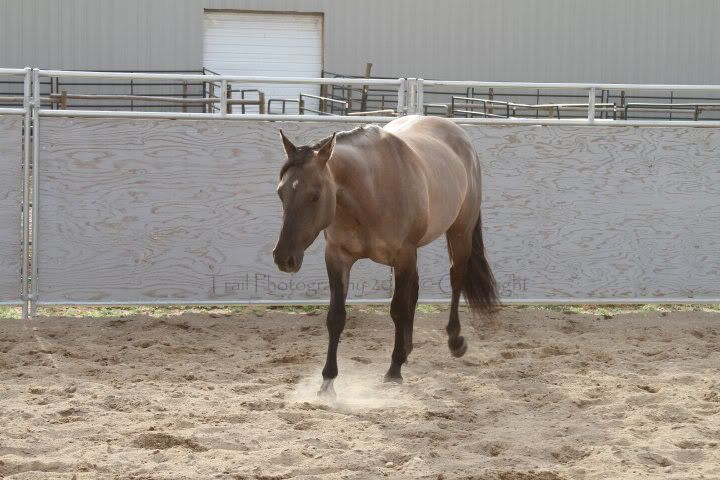 Or Not.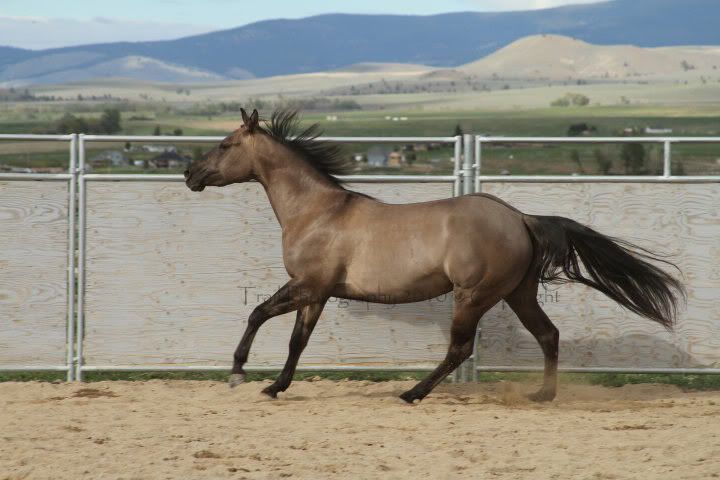 Nice And Shiney.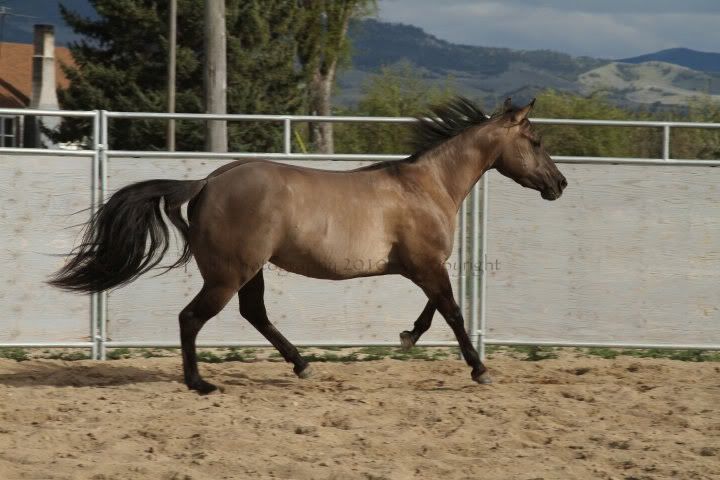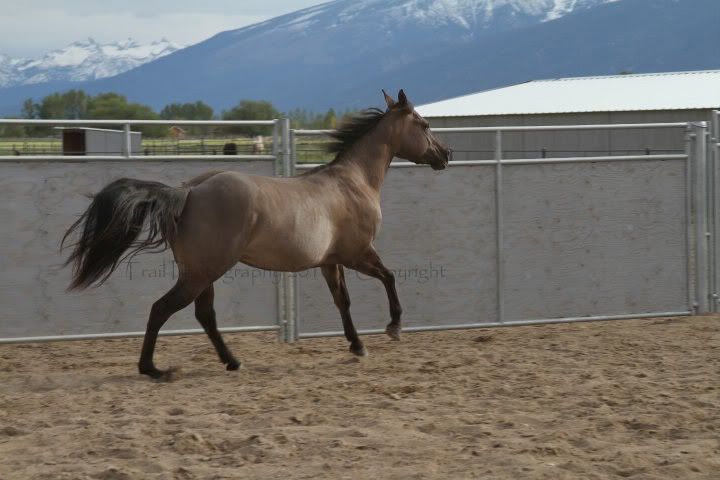 Before Putting On Her Moves.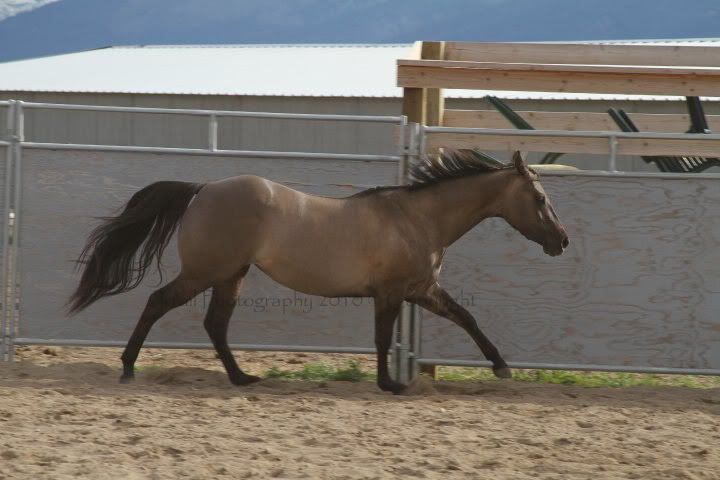 In Action.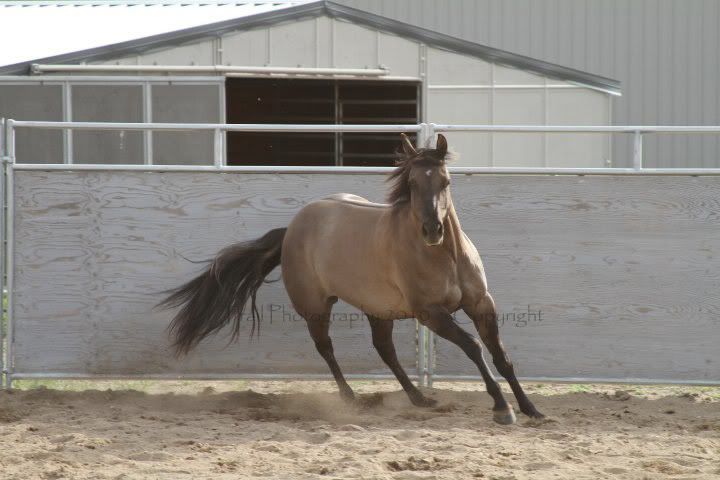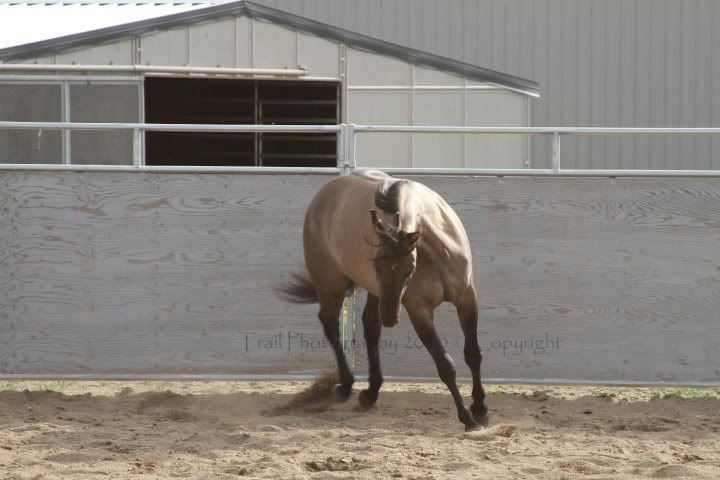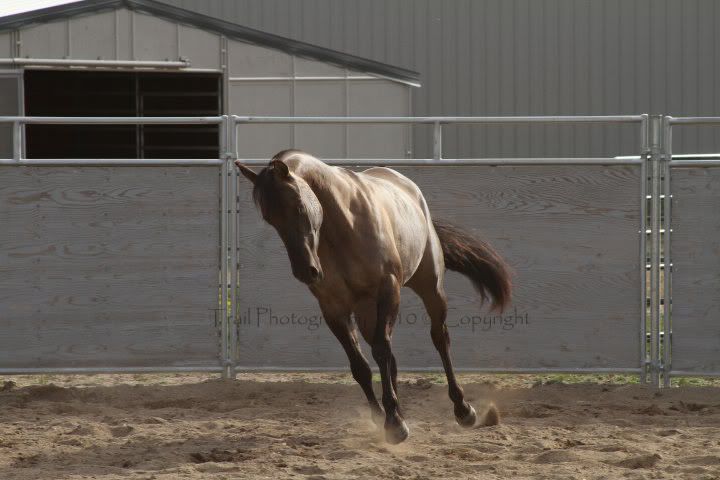 The What Did I Do Look.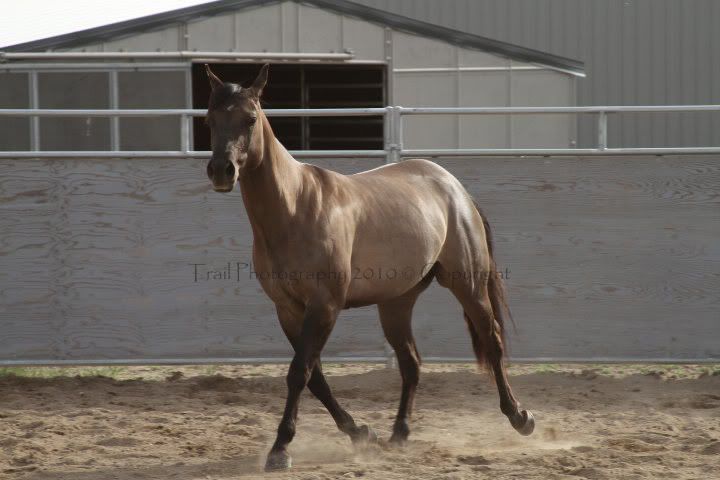 Slowing Down The Pace.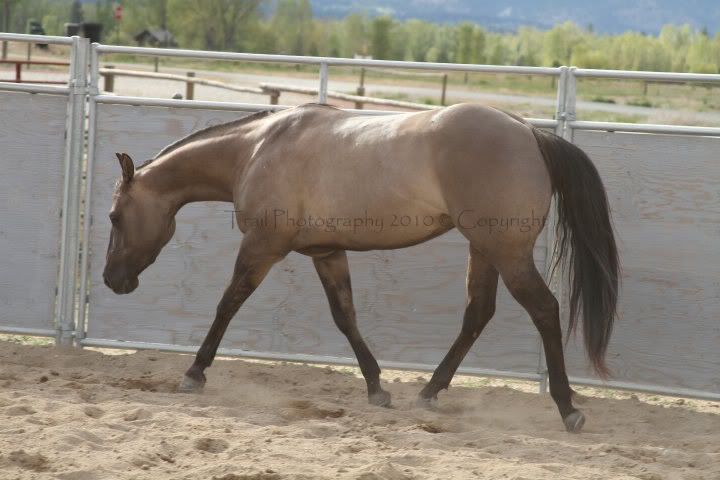 Attention Else Where.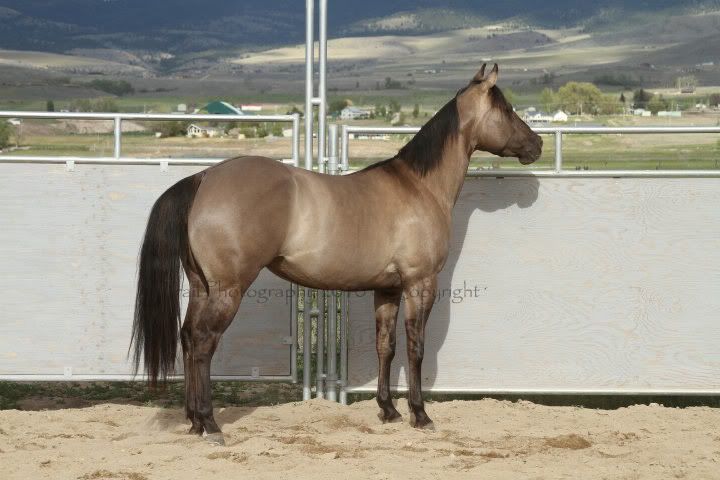 Say What?
Calling It Quits.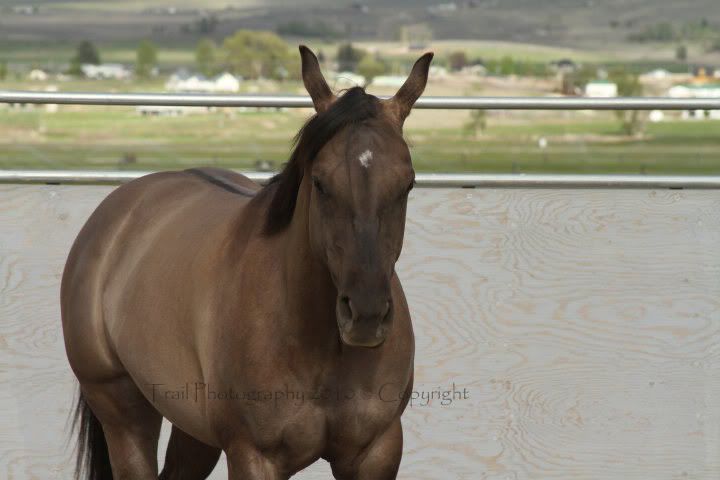 Working On Halter After Our Ride.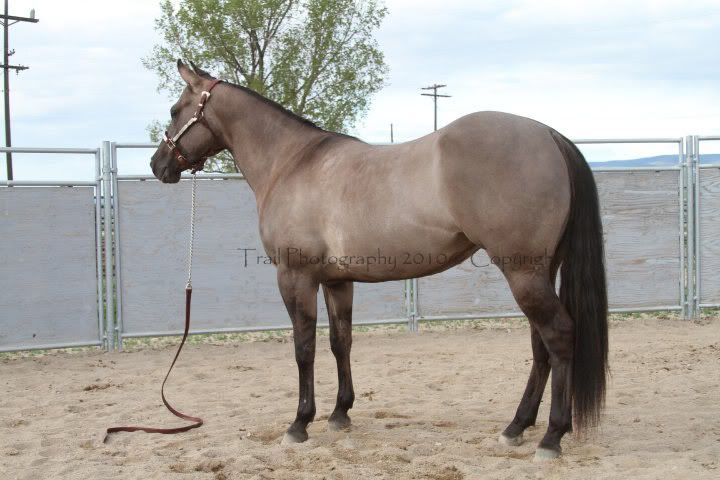 What a gorgeous horse, such a unique and beautiful color! Your photos are wonderful, so clear and vibrant! I wish you lived locally, I'd love to get some professional shots of my guy!
---
She is absolutely stunning!
beautiful!!!! i absalutly love her!
---
If there are no horses in heaven... im not going.
She is sooooooo beautiful! If she disappears, I did not do it!!! Teheheheheh!
---
"The ideal horseman has the courage of a lion, the patience of a saint, and the hands of a woman..."
I wouldnt call it an alien eye, maybe just a little bitty bit pig eyed, but she is still a lovely girl! She is coming along beautifully!
---
Ω Horses are a projection of peoples dreams Ω
what is "alien eyed?" stunning horse
---
Cross Country- The act of hurling yourself and your equine partner at a stationary object with poise and grace while attempting to survive...

She's so Diva looking! lol
---
100% Anti-Slaughter and PROUD of it!