gorgeous horse! what camera do you use?
---

Baby, Sparta, Carmen, Henry, Hooch, Mercedes, Butterscotch
gorgeous mare.
---
quarter horses.....simply the best
Thank you.

I use a Canon 7D and a Canon Rebel Ti3.
Last wednesday I decided I would take Sage out when the highschool breakaway ropers were practing. She's never really been that close to cows so I thought why not expose her to the chutes and movement as well.
I brought her into the arena and tied her up while I saddled. She was very alert an observant of her surroundings. She wasn't acting crazy or anything of that sort. She was still listening to me but aware of everything around her as well.
When I got on I decided I'd stand back behind the line of ropers so she could see what was going on. Much to my surprise she was extremely curious of what was happening. I walked her right up in the line and had her stand there. I thought it was funny to see her intently watching the steers. It was at that point when one of the girls scored their horse and this steer came trotting by. Sage was on loose reins and she stepped out wanting to follow. She was acting like a dog in a vehicle that turns it's head to watch as every single car passes by. lol
I took her in the heading box and scored a few steers on her before going out and working on circles, straight lines and bending. After a little bit I took her back to the line. She waited paitently for a while before trying to inch her way back into the box. lol
No pictures. However, the next night I came out to ride and Sage coughed a time or two and had a little bit of a runny nose plus she felt kind of warm. I didn't have a thermometer to check her temp so I decided we'd just walk around for a couple minutes and just call it a grooming night.
I come out the next day and I find out from a lady there's been a virus going around. Cough, fever and runny nose. Sure enough I go look at Sage and her nose is way worse. I called a vet and was able to get her in. Her temp was one hundred and two. He could hear congestion and her throat was pretty swollen. She was given banamine and put on antibiotics. Antibiotics to treat the bacteria because of course antibiotics don't touch viruses, they have to run their course.
So yesterday was her last day of antibiotics. She seems to be better, slight cough once in awhile but no nasty nose. Tomorrow I'll turn her out to run off some of that molasses that I spiked her antibiotics with. lol
She was quite happy to see me hanging around tonight. I was extremely happy to hear her nicker at me. Tomorrow we'll get a light easy going ride in.
Night after the roping
Last Saturday, day two of antibiotics. Nasty nose!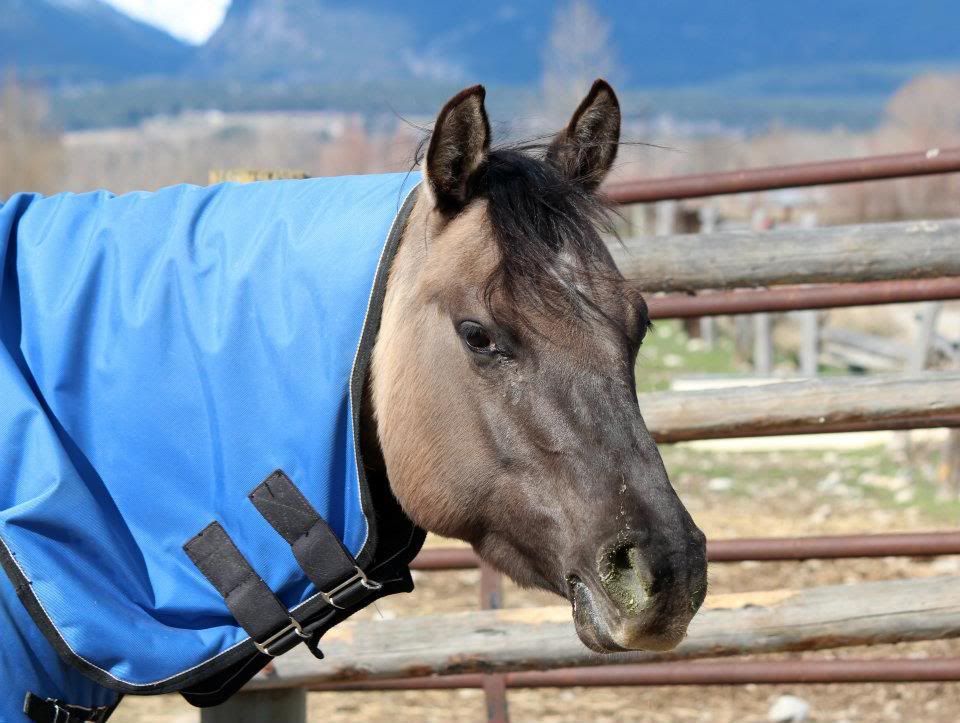 ---
Last edited by HorsePoornBigSky; 04-13-2012 at

02:47 AM

.
Well after yesterday I needed to go see Sage. She's a great stress reliever! She nickers at me the moment I see her and it makes me feel sooooo much better! I spent three hours grooming her this afternoon. I'll be heading out to go ride her in a few minutes. I wanted to get back to the house so I could make sure my mom was still doing okay.
Here are some pictures of after three hours of grooming. I should of took before pictures because she was still pretty wooly. The owner of the facility giggled at me. He said, "Wow, new horse?!" lol Sage was loving it! Her little nose was going and her butt would sway whatever direction I was at. I love that rubber curry comb! I figure by next week if all goes well I should have her compltely shed out.
That's the update for this week! Thanks for looking.
Out And About.
Shiney..And Hairy Too!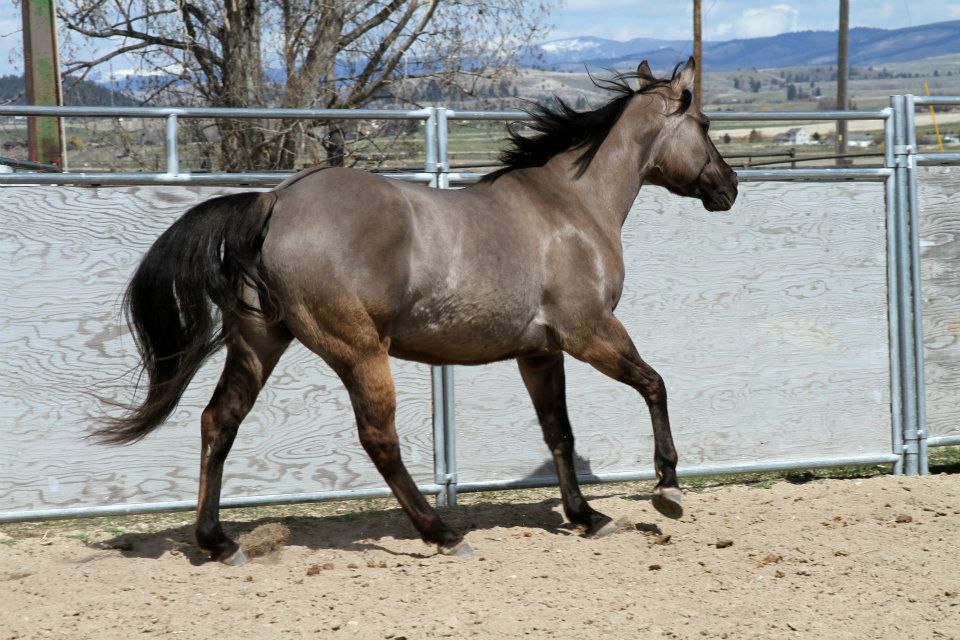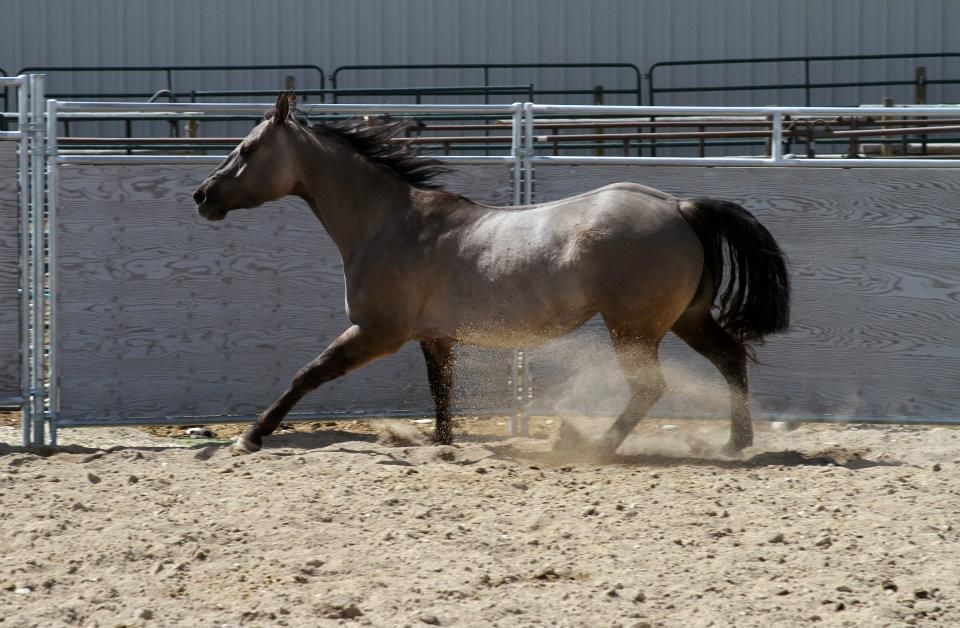 Thinking We Are Finished.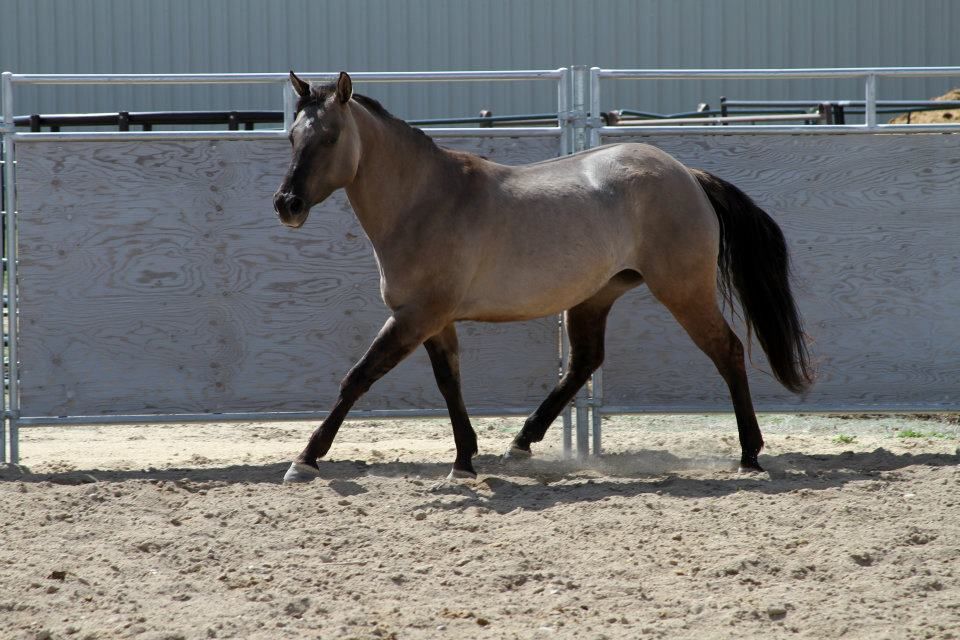 Pretty Head.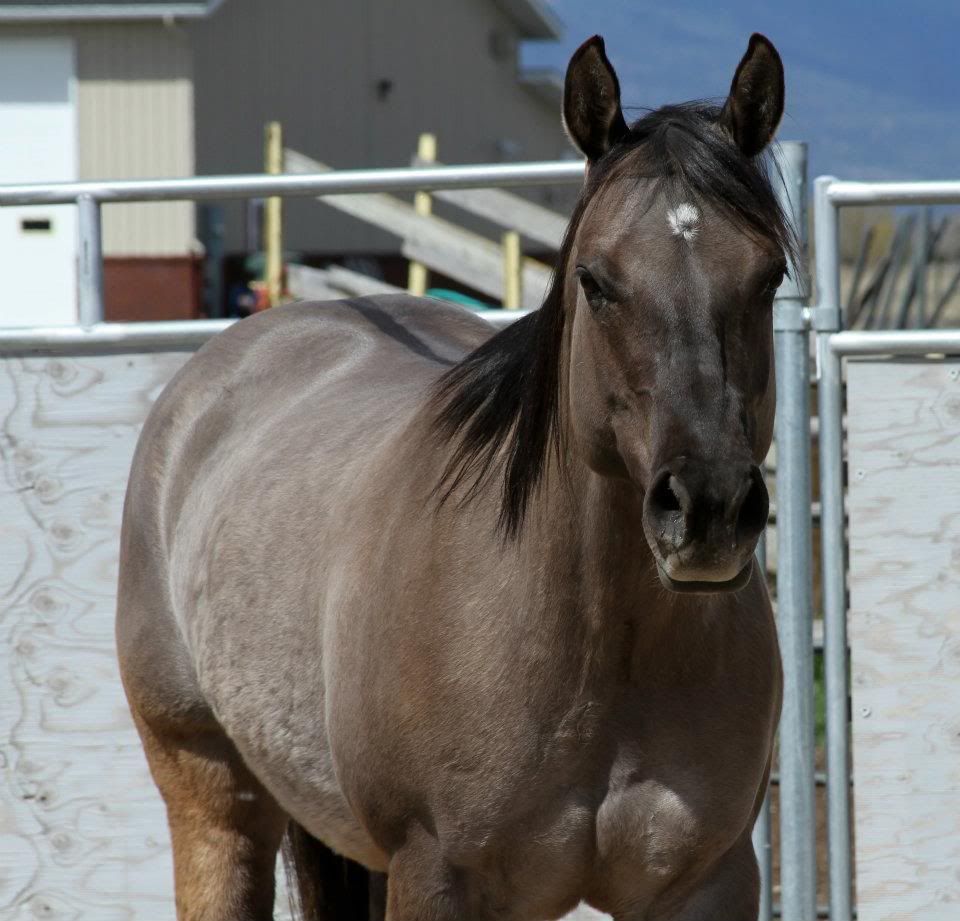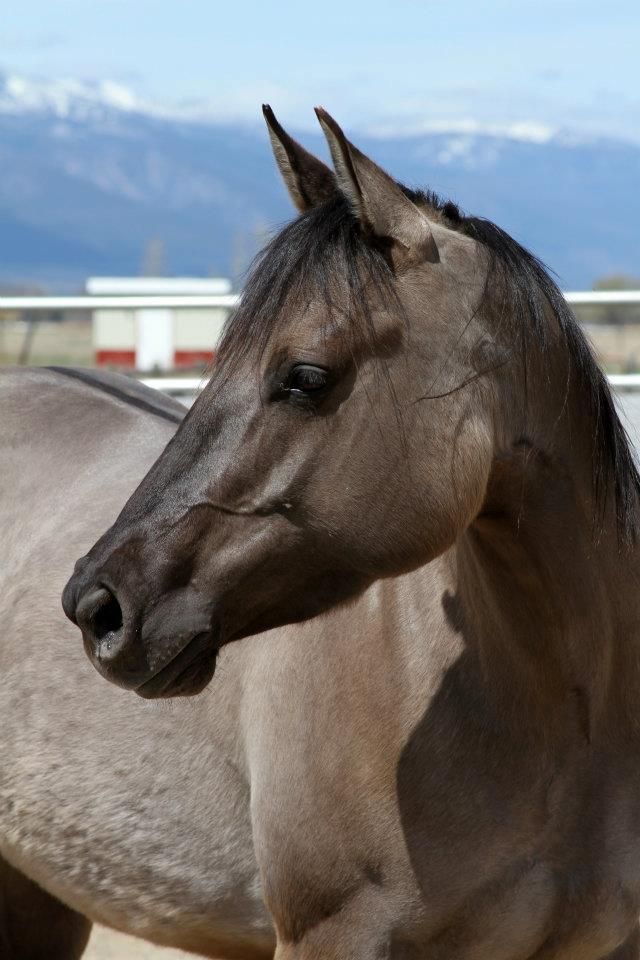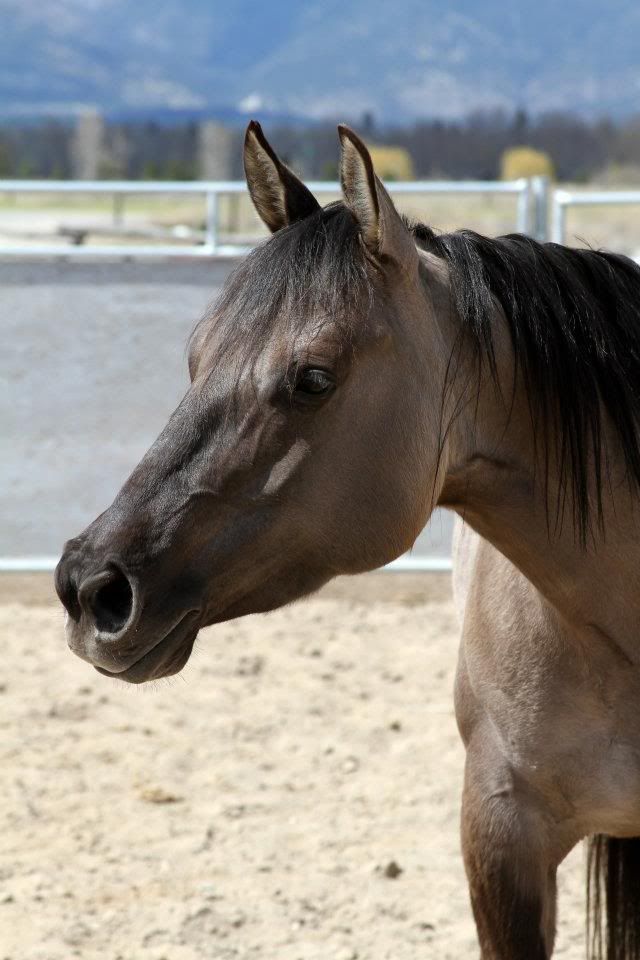 Wow. Just.....wow.
---
Always remember that feeling of looking at a big, open country over the ears of a good horse, seeing a new trail unwind ahead of you, and that ever-spectacular view from the top of the ridge!!! Follow my training blog:
http://robertsontraining.blogspot.com/
Soo jealous!! Waiting for the day I find a good grulla horse!
Posted via Mobile Device
Thank you....she is a pretty girl. love her to pieces!!
This week has been a busy week. My mom had her surgery on her leg. I had to get a ramp built on the porch. That was fun an entertaining.
The arena has a reining show this week. Thursday after her surgery I made my brother "mother-sit". lol I went and snuck in a ride between the reiners practicing. I also went last night and rode. It was windy but for the most part sunny and decent. We had a good ride considering she had over a week off. Picked up right were we left off.
I spent lots of time grooming her like I always do. She is nice and slicked out. Shiny to boot.
Big Butt Looking Around.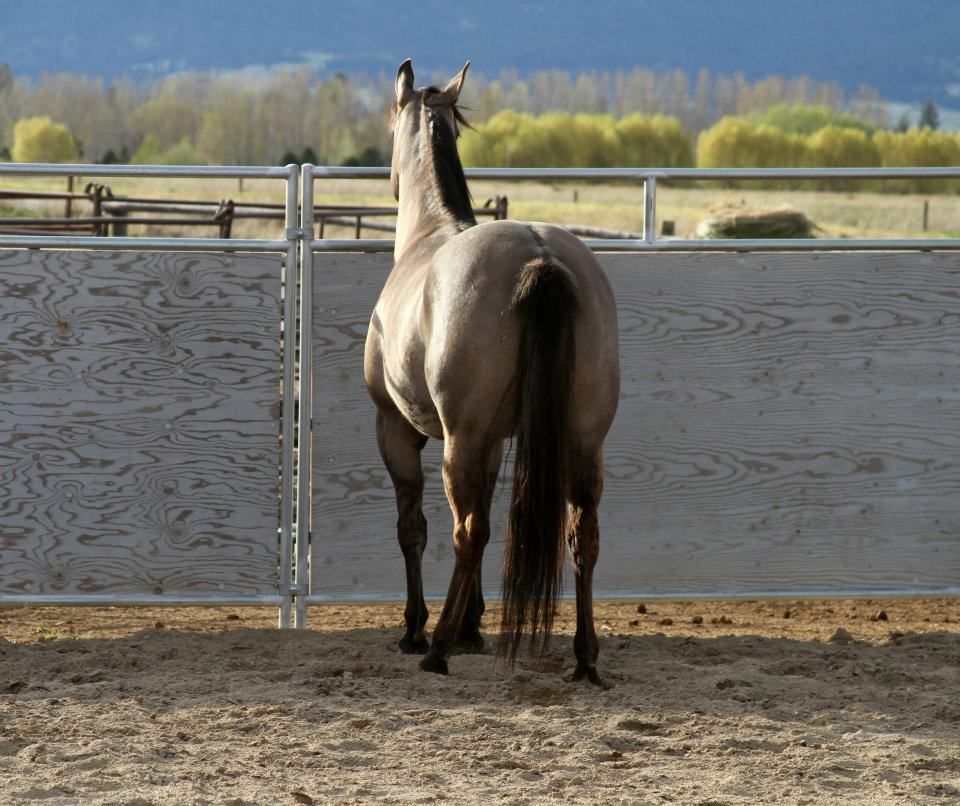 Out And About.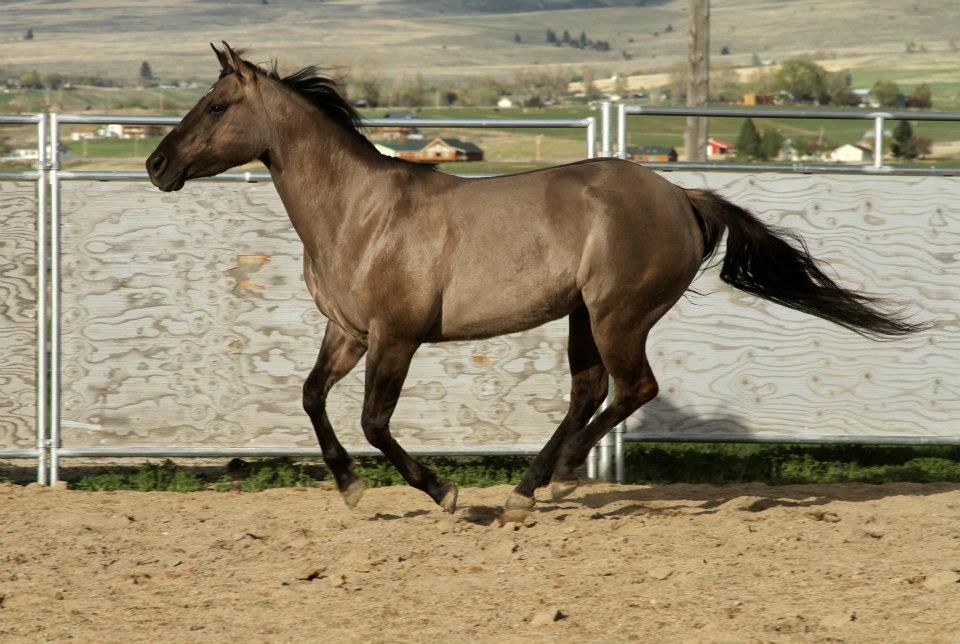 Showing Off.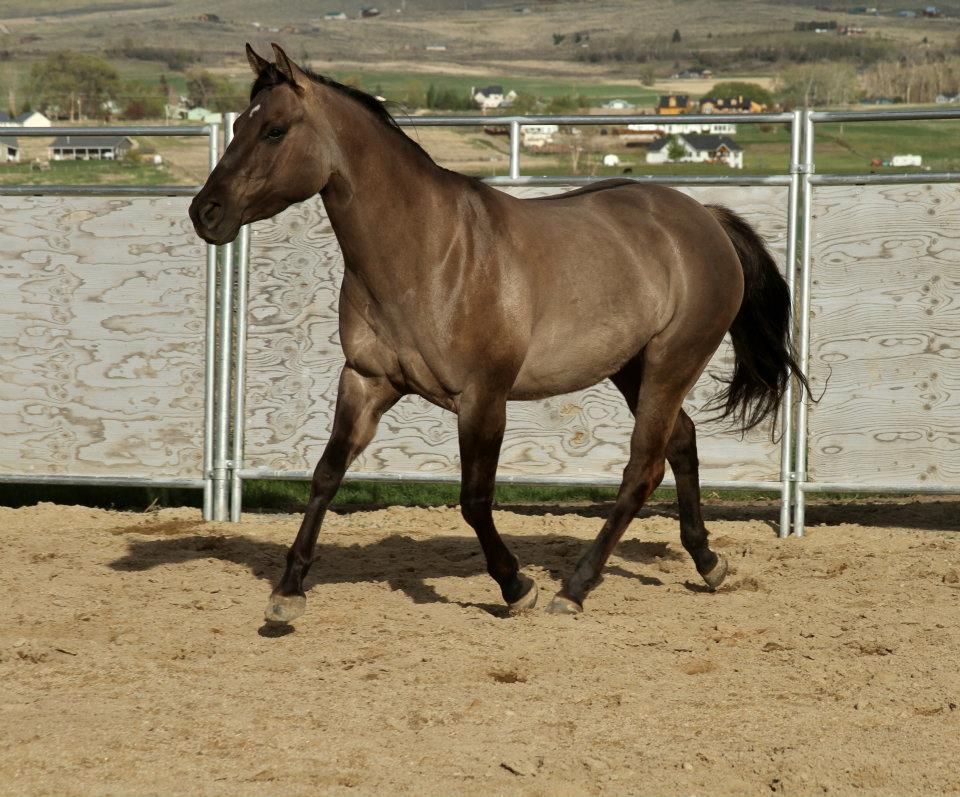 Stretched Out.
Coming Into Get To Work