Sage's Show Results (* PICTURES *)
---
Hi everyone, it was a long three days at the show. Sage did very well considering. We got Champion three year old mares. Placed in all our classes. Champion, reserve champion, third, fourth and fifth. She was the shortest horse there. Most being probably six-teen hands or more. I met a lot of nice people and one lady was ninth in the world last year.
I was surprised at how well Sage did in the trail class. The trail course was very tight. Multiple people came up to us throughout the show to tell me how impressed they were with my mare. Each trail class she improved more and more. They encouraged me to keep with it that my mare had very high potential.
This weekend I think I'm going to Spokane again to watch another quarter horse show. The lady that went to world last year invited me to come over and meet her trainer. I'm thinking of sending Sage to her this fall for more training. I want Sage to be versatile and that is good way to start.
Saturday was halter only for us. Afterwards we went for a drive. It was fun. I'll post those pictures on another post.
These are some of the pictures. Thank you for looking.
Warming Her Up Friday, She Was High As A Kite.
Waiting For Our Halter Class.
In Class.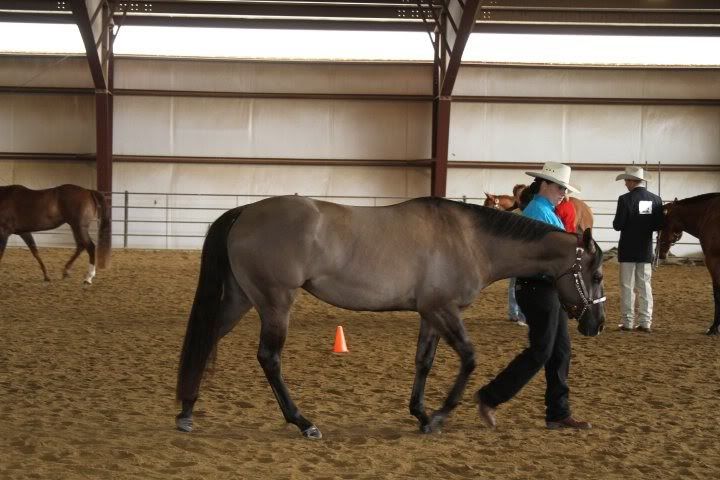 Waiting For Another Class.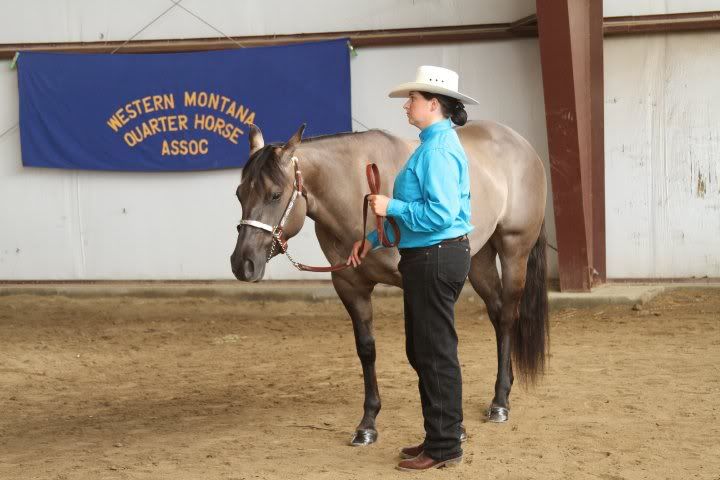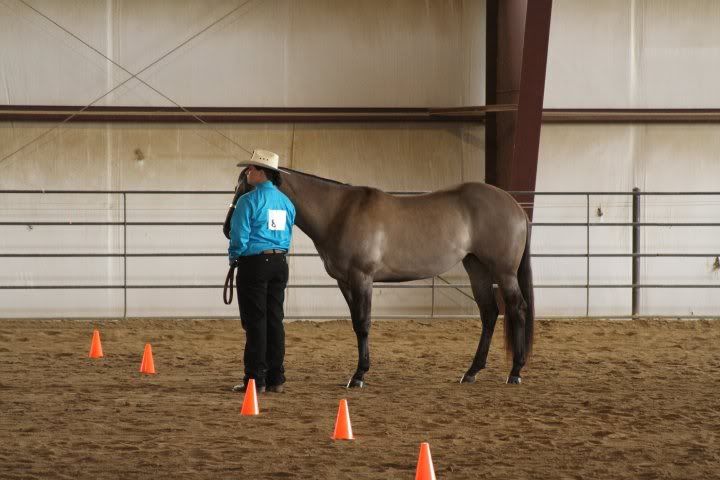 Trail Class.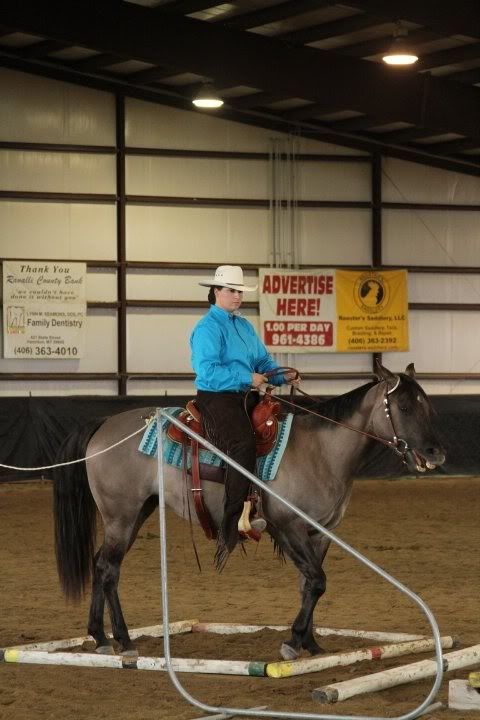 Our Champion Sweatshirt.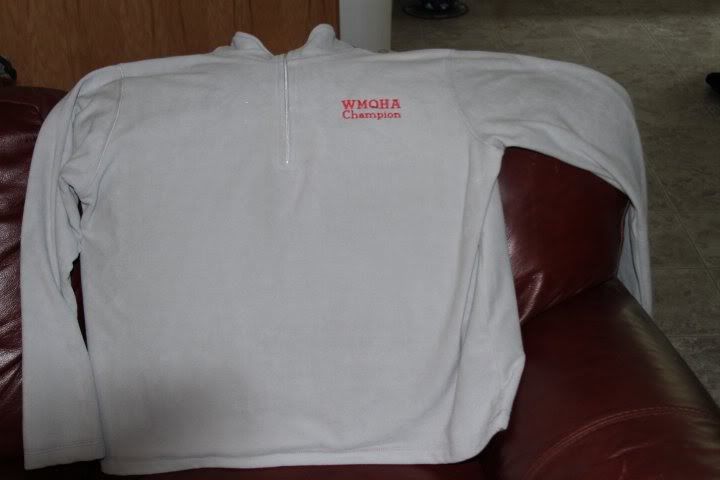 shes so cute! congrats!
haha i tryed to teach rena to do the trail class thing... she was like 'WHY ARE WE GOING SLOW?!?!?!? LETS GET IT DONE!'
haha shes a work kinda horse... not so much relaxing
---
If there are no horses in heaven... im not going.
Good going.............very pretty girl!
Good job! And I have to say those colours do look fantastic on her, plus they are my favourite :] *Sigh* I love Sage :]
---
No wonder why she won :) She's just the cutest QH ever! Congrats, she looks like she'll be a wonderful show horse.
Thank you. She did very well for how far along she is. This year is just for exposure. So if we don't place in any classes thats ok too.

She came out of a herd and must of been low on the pecking order. Anytime a horse turns it butt or pins it's ears she jumps to the side. We are working on fixing that. Thank you again.