Sage's Trail Ride (* PICTURE HEAVY *)
---
Hi everyone, took Sage back out again yesterday. We rode eleven miles. She did great again. I can't believe how alert she is at all times. No scary mountain bikes or dogs in hunter orange. haha It rained on us off and on.
After I get my start date I'll have fourty-five hours of vacation to use. Lots of riding to be done. I can't wait.
Thank you for looking.
Sniffing The Rock.
Looking Forward.
Scary Pink Flag.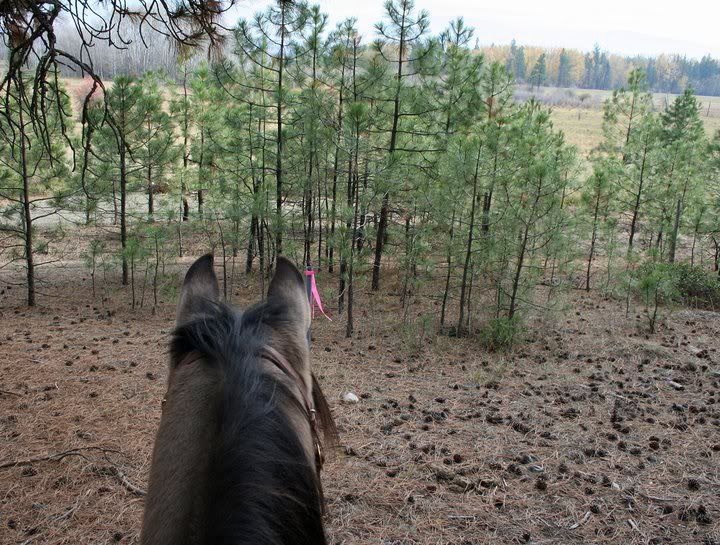 Okay, Let's Sniff It.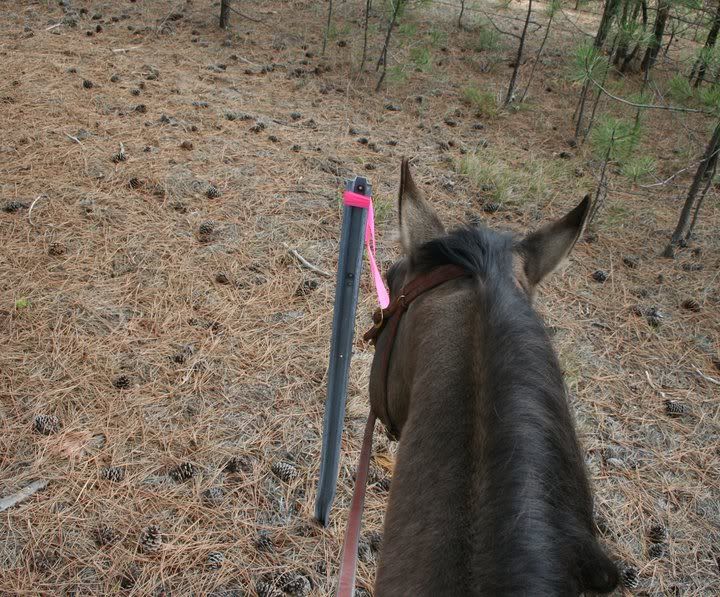 Always Observant.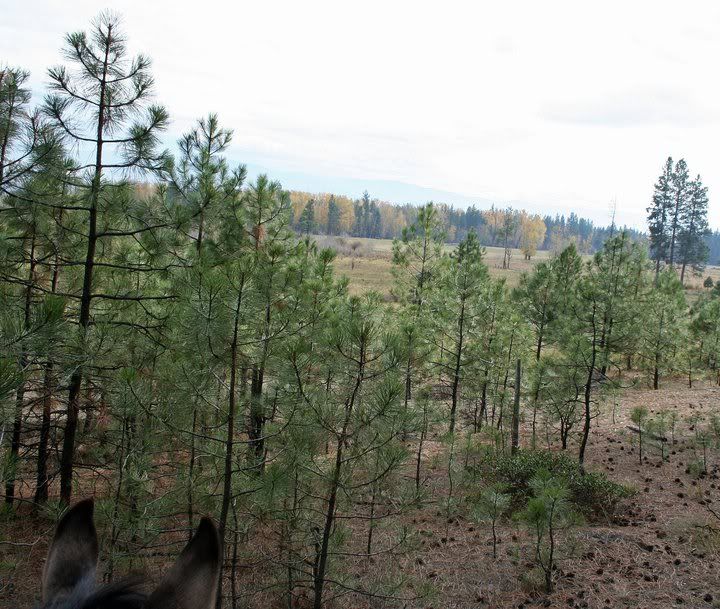 Bridge.
Just A Little Resistance.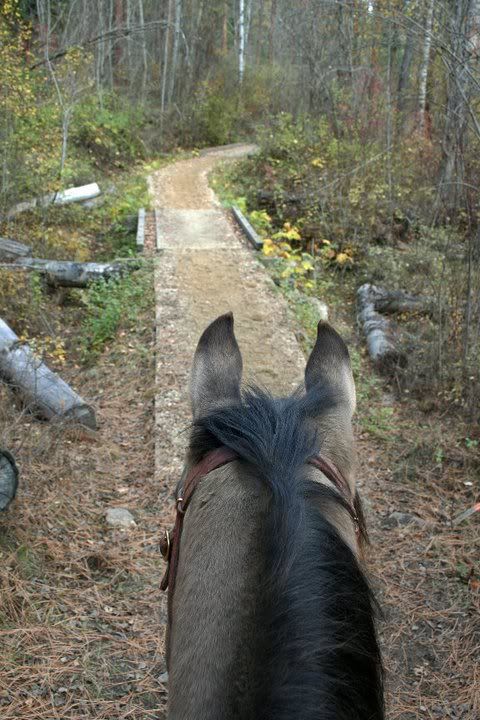 Squirrel That Followed Us.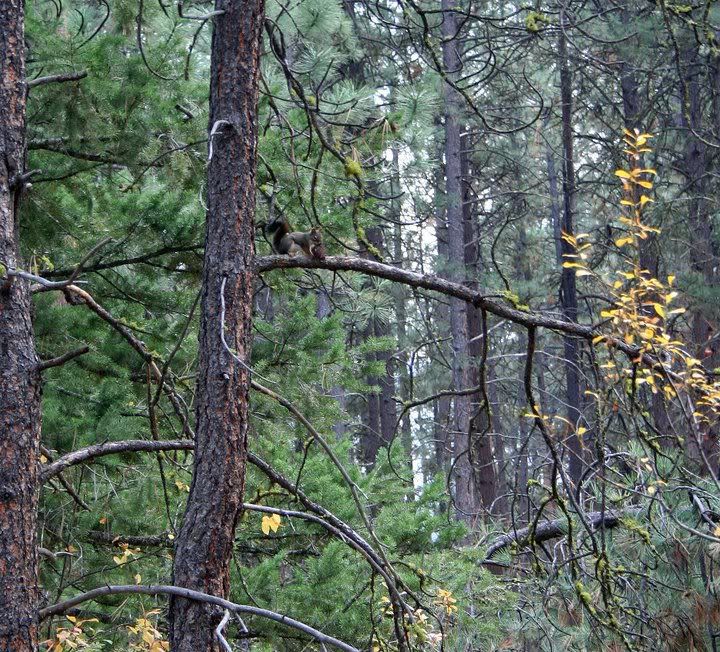 Pretty Property.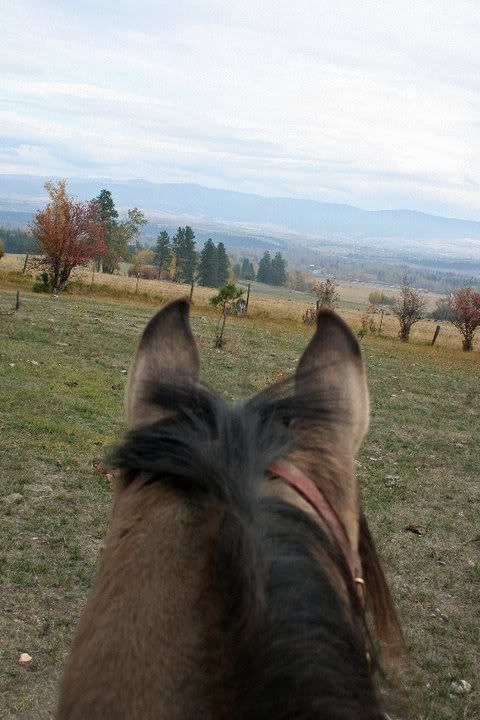 Lateral Flexing.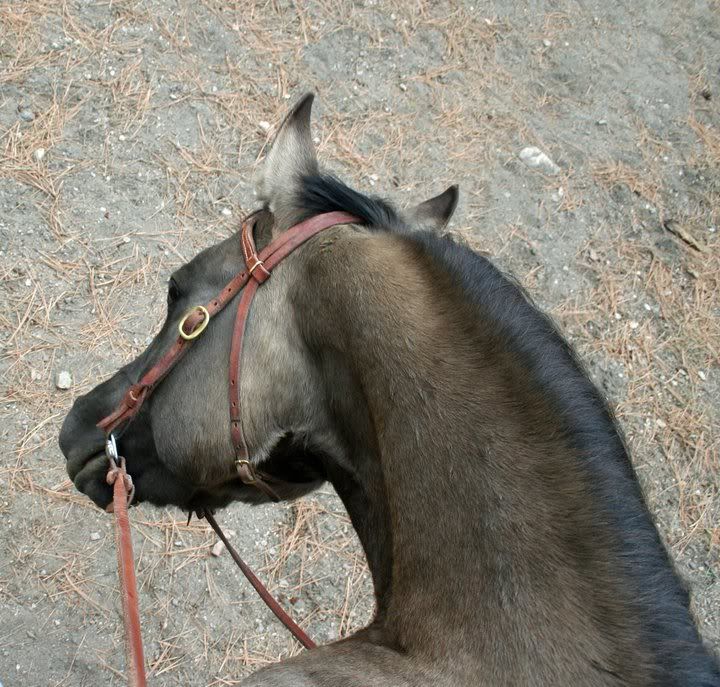 Long Trail Ahead.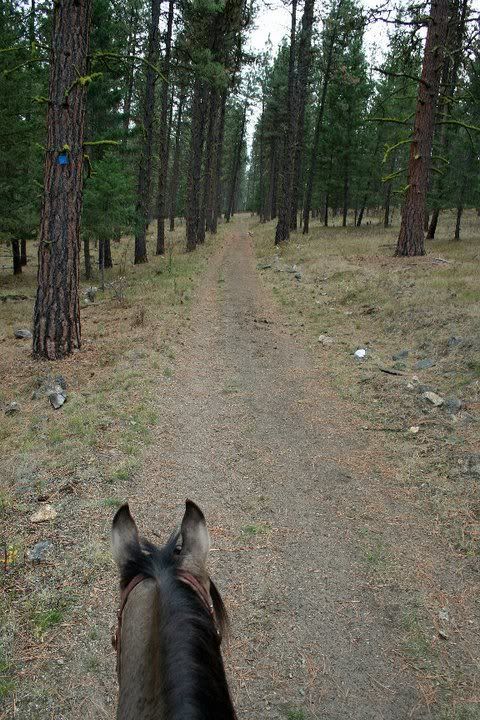 Auto-Pilot For A Moment Or Two.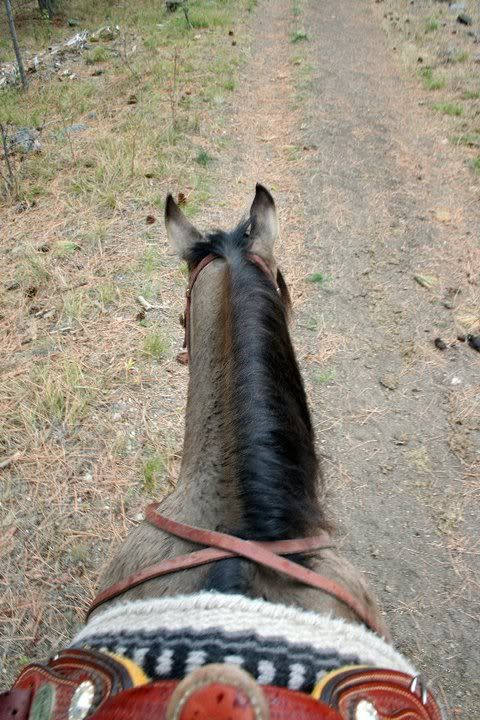 Pretty View.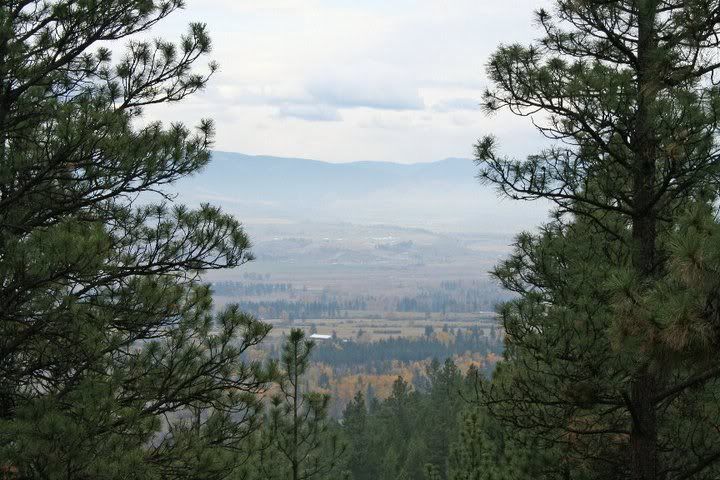 Yellow And Green.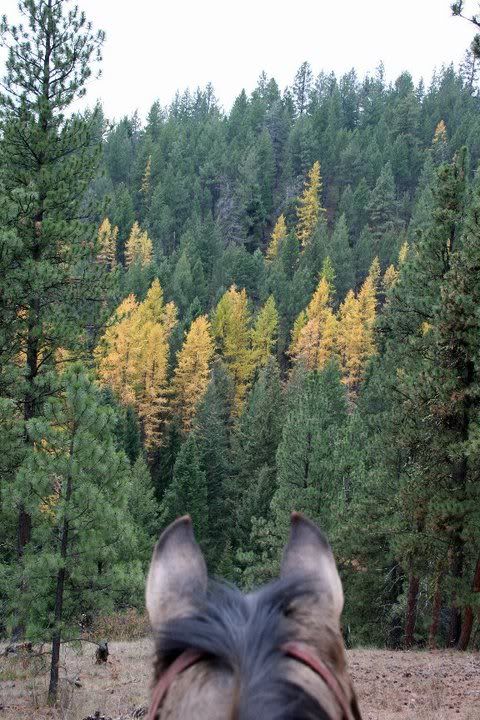 Looking Back.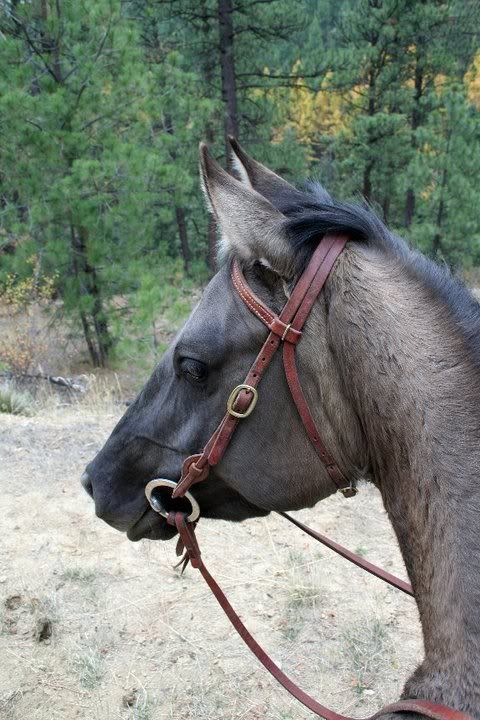 Heading Back To The Trailer.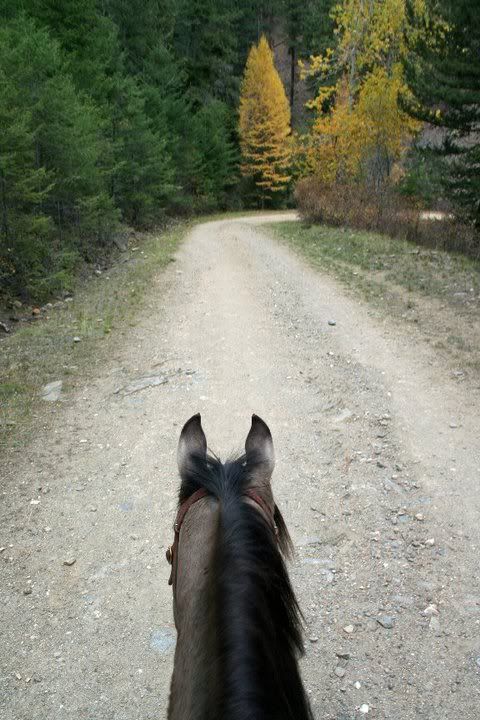 More Storm Clouds Rolling In.
Winding Trail.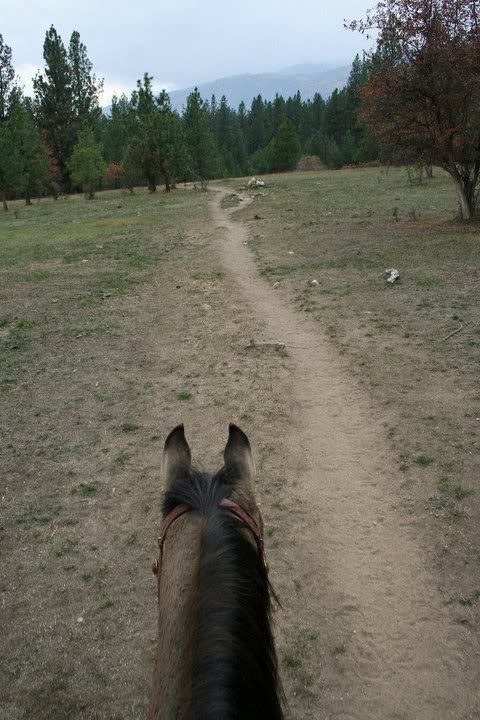 Hawk Eating Lunch.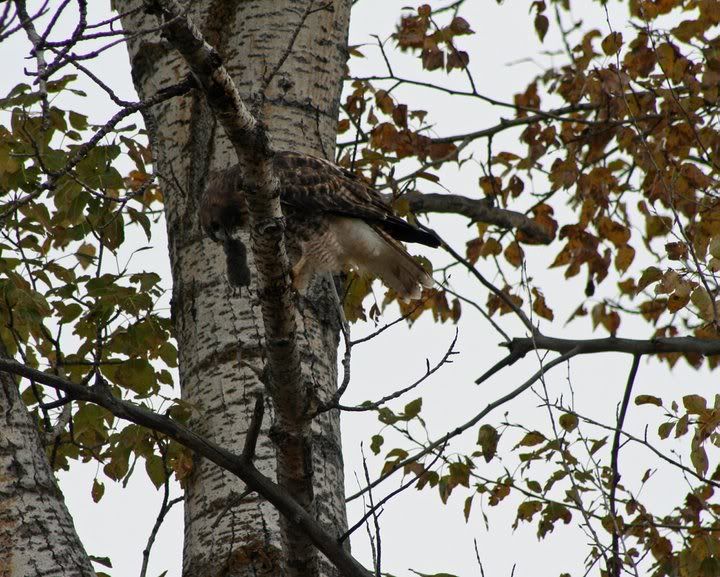 What beautiful trails - i'm jealous!

Sage is such a pretty girl :]
---
Yearling
Join Date: Aug 2010
Location: Gold Coast, Queensland, Australia
Posts: 926
• Horses:
3
Oh im jealous!! Such beautiful trails i would kill for some like that around here!!
---
The Perfect Day-
Going to bed with a Dream
and waking up with a Purpose!
Thank-you Sage is the baby. lol

The trails were awesome. I can't wait to go back. I'd go back again today but I'm going to give Sage a break. She did amazingly well by herself as usual.

I can't wait for spring. There will be lots of water then. She'll have plenty of water experience then.
Oh wow, those trails must be amazing to ride through. Especially with all the fall foliage!

Sage is such a beautiful girl, looks like she also seemed to enjoy the nature.
The photos are beautiful and it seems Sage is being a very brave girl. Good job on getting her out alone.
Started
Join Date: Aug 2009
Location: In the barn whenever possible.
Posts: 1,910
• Horses:
2
Gorgeous!! Both Sage and the trails!! Thanks for the pictures..loved 'em!
---
"Riding a horse is not a gentle hobby, to be picked up and laid down like a game of solitaire. It is a grand passion. It seizes a person whole and, once it has done so, he will have to accept that his life will be radically changed." -Ralph Waldo Emerson
Thank-you for sharing your beautiful trails with us! Sage is lovely, and appears to be showing what a brave girl she can be. Don't you just feel so on top of the world after a day like that!
---
Be the kind of woman that when your feet hit the floor each morning the devil says, "Oh crap, she's up!".