Scenic Hills-Pics from the search of my sisters new horse!
---
I drove out to my sisters place and we then drove out to Scenic Hills to see her new horse Bruce. Well, seeing that she was away over the weekend he was put into the furthest paddock away and we didn't know so had to tramp the 800 acres of paddocks to find him eventually in a feed paddock with about 40 other horses. Plus he is also a bay and about 99% of the horses there are bays!!! He was not to be caught :( my sister was pretty annoyed but there was not much we could do cause once the herd started to move we had no hope of getting him. We attempted to catch him a couple times but will need to wait until they bring the herd back up to the yards on the weekend and then make sure he doesn't go back out.
So photos from the search, a cute horsie laying down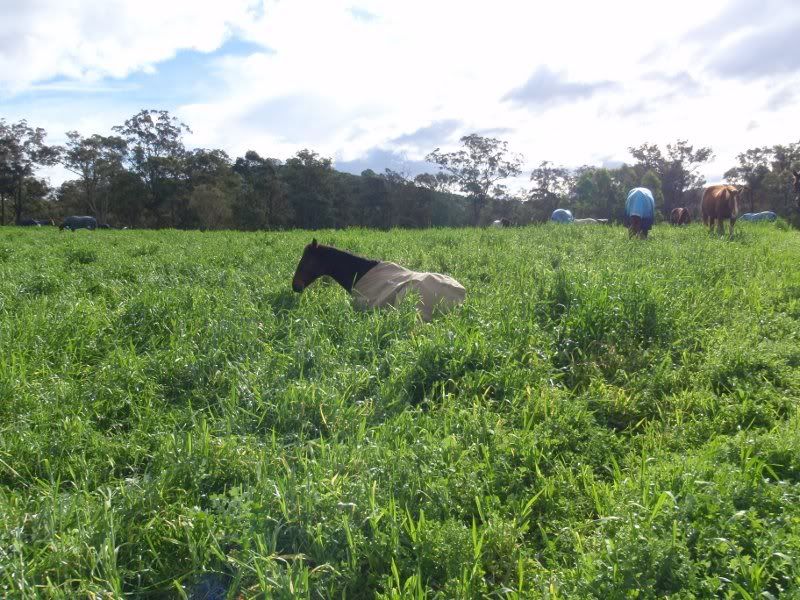 Such a pretty property
Where is Bruce? We looked in the bushes but he wasn't there.
Two horses rolling on a hill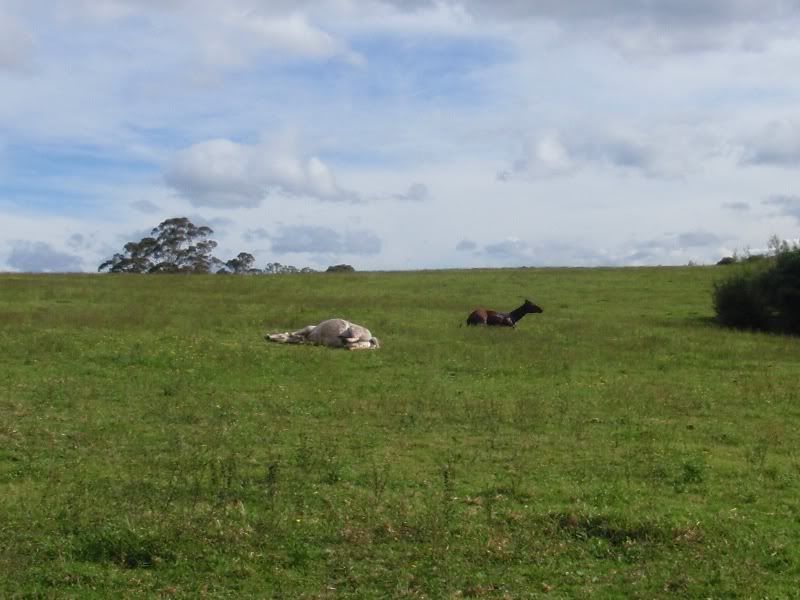 Yay we found Bruce!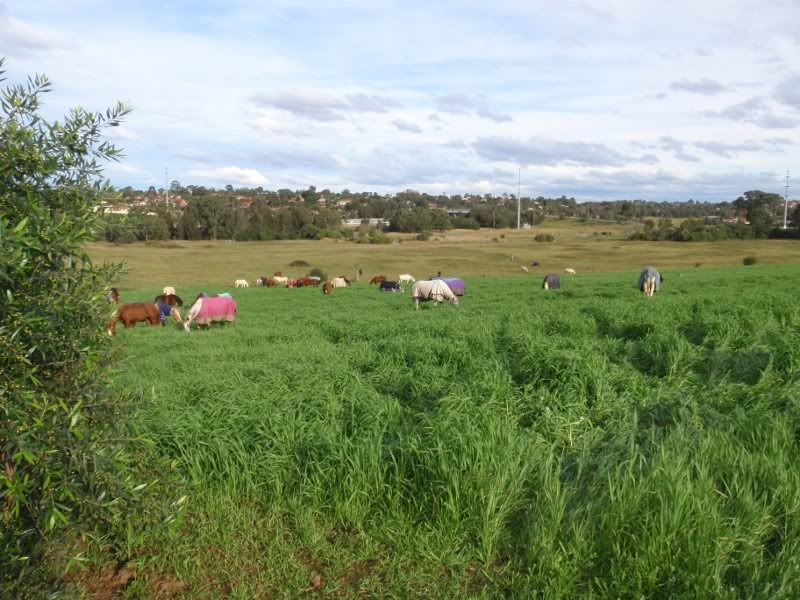 A very hilly place but there he is!
This gorgeous boy followed me around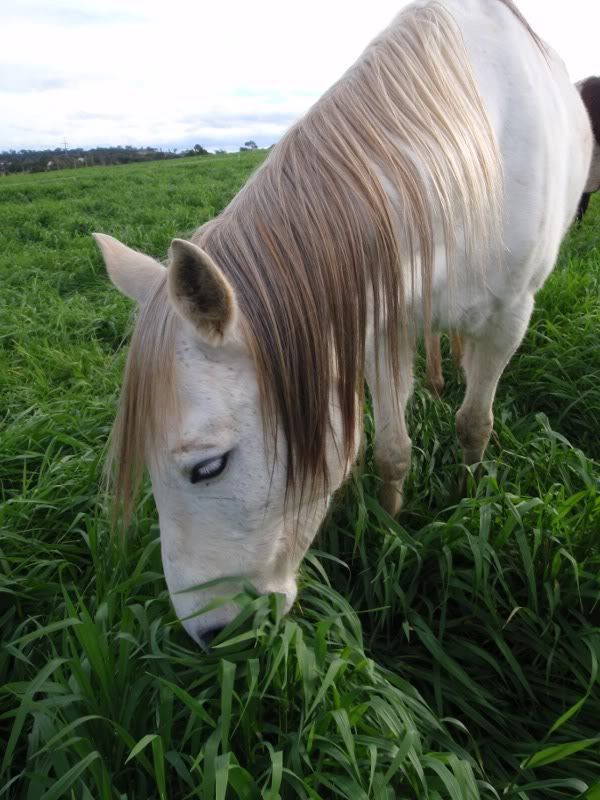 Getting a little too close
Looking up the hill we walked down and then had to walk back up
So we did ALOT of walking up and down lots of hills but it was such a pretty place I didn't mind too much. My legs will be sore tonight...
---
Last edited by Pinto Pony; 06-09-2009 at

04:14 AM

.
wow that place looks amazing!!! and the grass is gorgeous!!! that is alot of horses!!! looks so pretty
---
Horses lend us the wings we lack
I am very jealous! Gorgeous property!
---
The lovely images above provided by CVLC Photography cvlphotography.com
Wow, beautiful pastures! I bet those are some very happy horses to live in a field like that.
I want to move there.....
---
Cocoa - 32 yr old QH, Cherokee - 8 yr old TWH & Toby - 16 yr old QH
R.I.P. Cocoa 4/13/78 - 2/9/11