Scooty!!! Pic flood
---
Ok so this is Scooty. my 7 year old OTTB. I've had him for little over a year and time has just passed so fast. I am eventing with him and I got recent pics of us going cross country. So here are the pics. =]
we got there and got on to warm up.
we warmed up with some staidum....
i LOVE his new bit.
jumpy.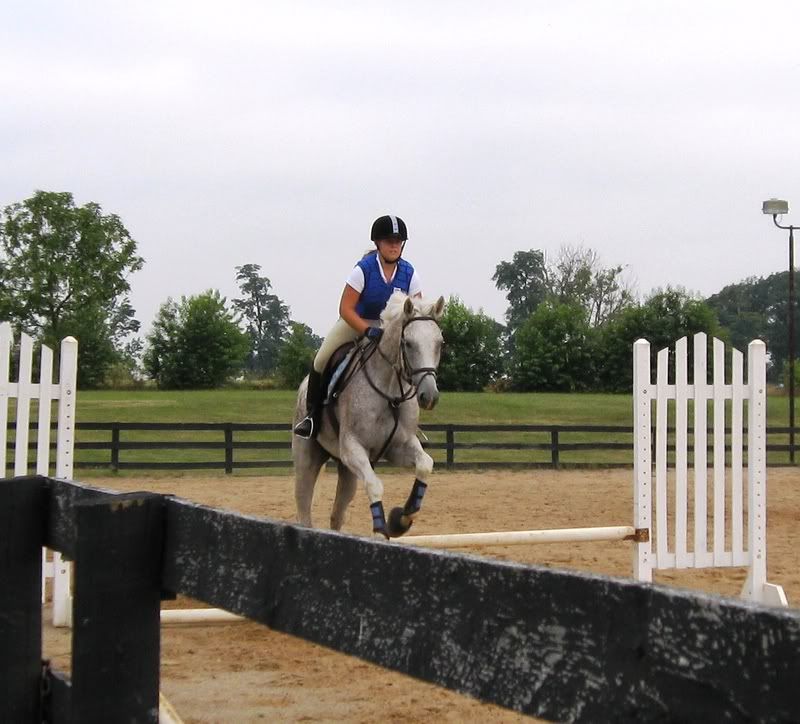 then we went out for some xc. heading to the medium sized jump.
about to take off for the larger side.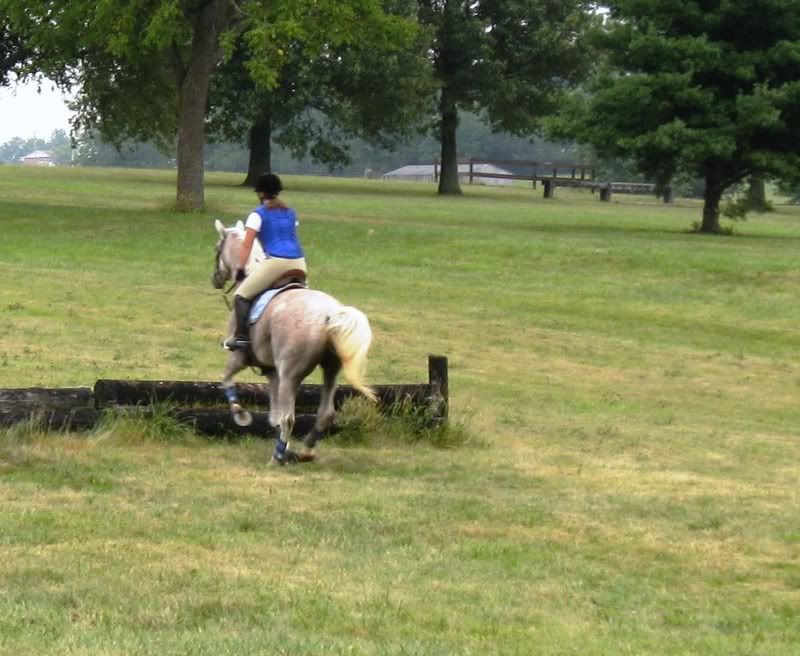 going to the small jump
jumping. =]
My first brush, as well as Scooty's first brush. I was scared. lol.
Mr. Brightest cayon in the box decided to trot two strides before. He didn't stop, he made it over just fine. But this was how he had to take off. lol.
then the third times the charm. =]
then the scary tires.
and barrels.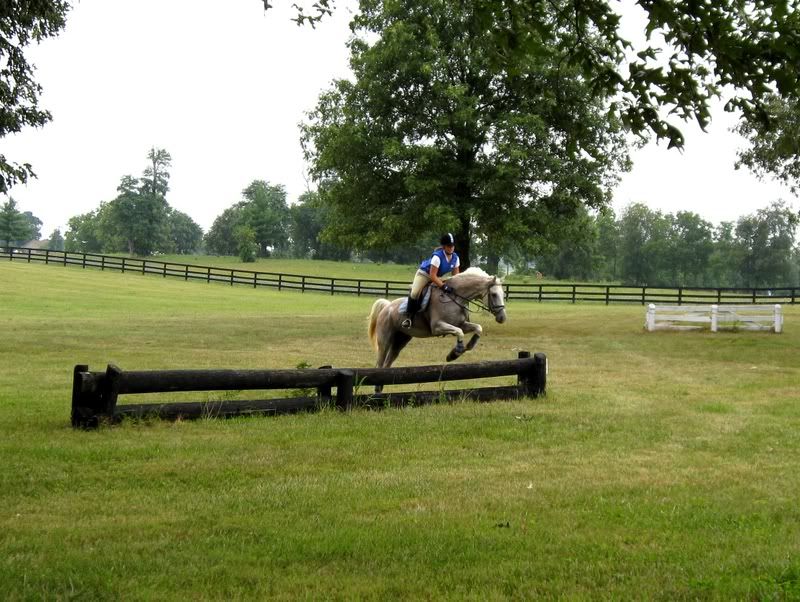 going through water. =]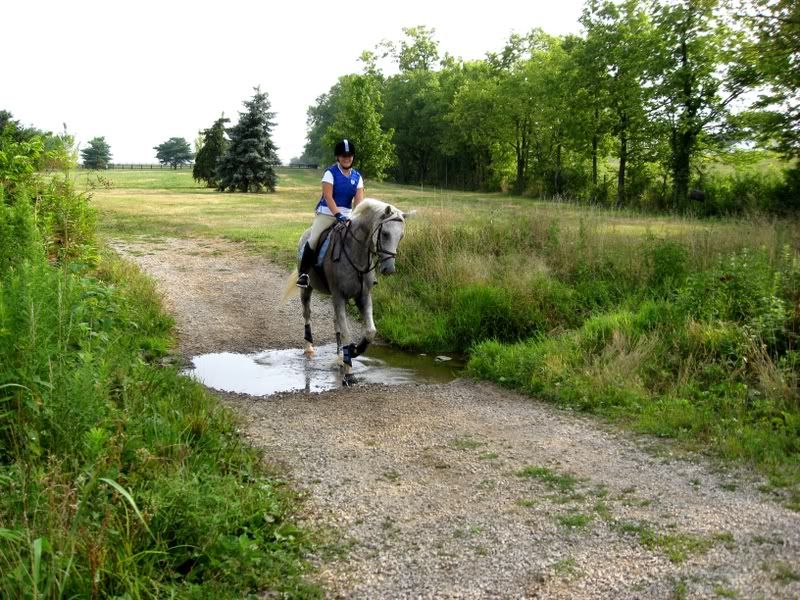 banks. up and down. i hate going down cuz i'm new to going down.....
lol he just kinda fell off this one.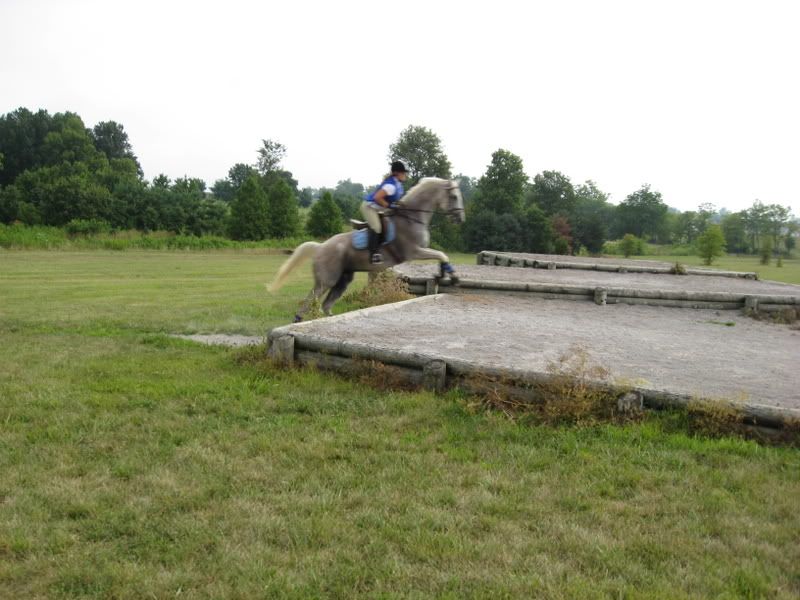 last jump...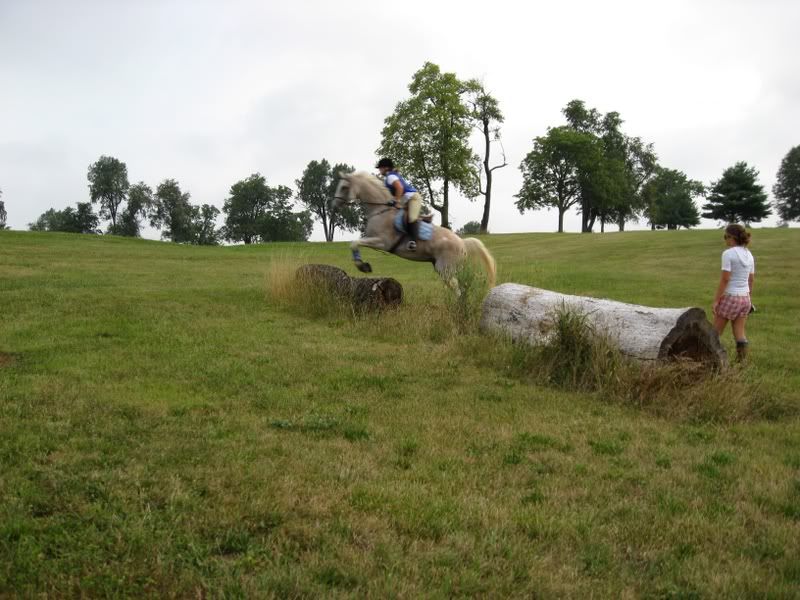 and thats all. =]
STEPHHH!!!!

Yay! My life is now complete that I can talk to Steph. =D

Scooty is as adorable as ever! And you're looking great!
---
Valerie
Ruby - Appendix QH - my life
you guys look so great!

scooty is quite a looker :)
You guys look pretty good! :) Great piccies, you make a good team. ;)
---
Ride more, worry less.
the last jump picture is awesome!!!!!
your horse is adorable! you guys look really good together!
---
Our horses know our secrets; we braid our tears into their manes and whisper our hopes into their ears.
Truly War Paint-Arabian,QH,TB,Paint,Barb-Diablo
Foal
Join Date: Jul 2008
Location: With her head in the clouds, just remembering.
Posts: 66
• Horses: 0
STEPH! You guys look amazing! Even though I already saw the pics on IM they're still awesome. =D oh and like I said before, I love your trainers outfit! haha
---
<33Lauren and Gracie
"Why waste your short childhood life trying to be grown up?" -Jessica Forsyth, the girl who changed my life for the better<3
RIP Jessica Marie Forsyth, forever in my heart<3 best friends forever<333
YAY! Stephy and Scootay are here!
You guys look hecksta good!
Just a tip- you said that down banks weren't your favorite. I used to hate them too cuz I always hit my butt, but if you think of landing like a cat, on all fours [well just your feet in our case], it AUTOMATICALLY gets better- I swear!
Ah that looks like so much fun! I am so jealous! Do you have any events lined up???