Seahorse?
---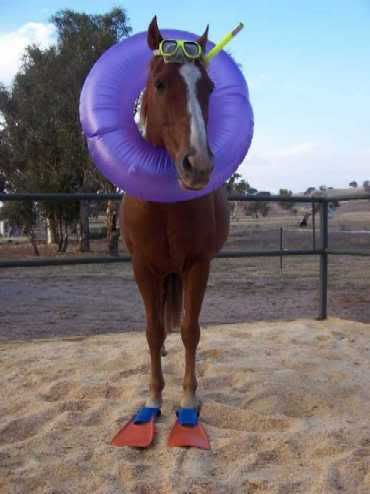 Showing
Join Date: Jun 2011
Location: Cariboo, British Columbia
Posts: 11,726
• Horses:
3
very creative
---
Country Woman


Allison Finch just posted a picture pretty similar to this on another thread. So adorable!
Posted via Mobile Device
very funny thak you
---
ride a draft and see the world differently
hahaha...made my night!!! Thanks!!! Course...now you've got the wheels turnin' in my head as to what I can do to my mare the next time I'm out to see her...moihahahahaha!
---
"The ideal horseman has the courage of a lion, the patience of a saint, and the hands of a woman..."