Senior High Point Champion
---
Justus blew away the competition this past weekend at our long anticipated first show of the season! We pinned 14 out of 16 classes, NINE of which were 1st place! We competed in Dressage walk/trot, training, and first level, Hunter up to 2'3, Jumpers up to 2'3, and a couple little fun classes - finished the weekend as Senior High Point Champion and received a bucket with a brush, hoof pick, carrots and a thermos. It was a blast...Justus performed flawlessly. To the point where I was approached by a couple different people, including the judge's scribe, to say I should be showing my pony in Dressage Winnipeg as well :) Might look into trying to find a sponsor!
Without further adu, I give you Justus :)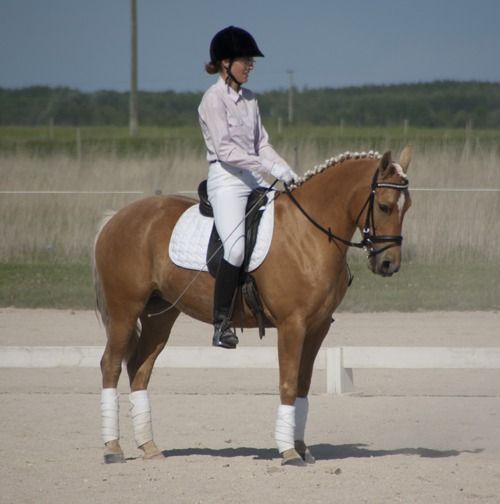 Her trot was rythmic and beautiful all weekend!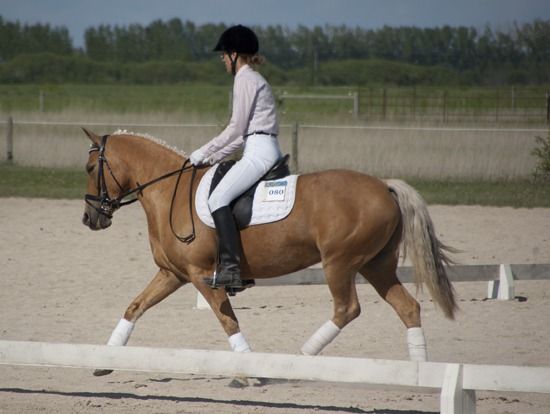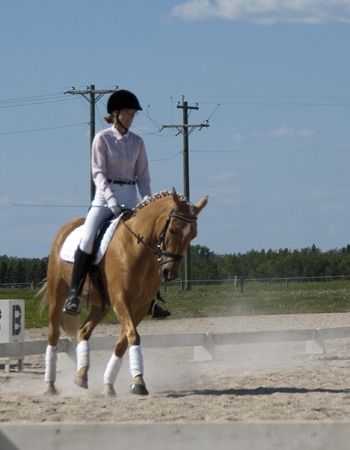 Her canter still needs some work but MUCH improved from last summer!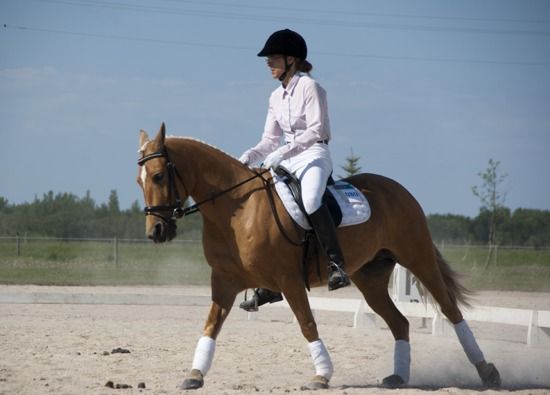 Free walk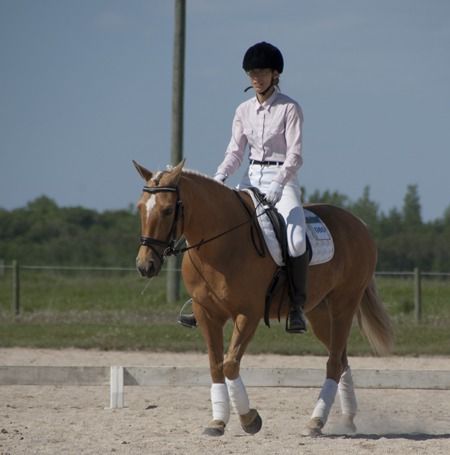 Start of stretchy circle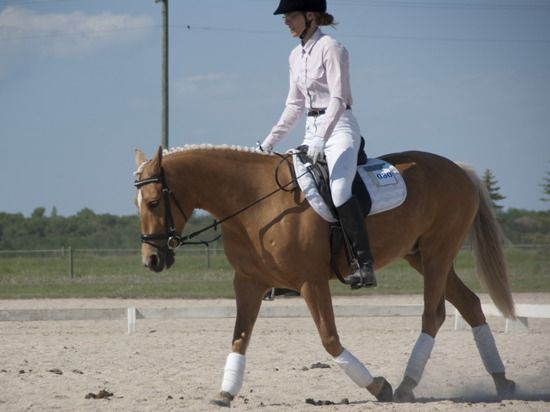 Gotta love fun shows, I called my best friend's training level test while mounted LOL
Just as reference - here are a couple pics from just over a year ago when we REALLY started our dressage training...I had gifted Justus to a young teen who used her for trails and bareback fun for 3 years, she gave her back in March 2011.
Trot needed work on rythm and relaxation...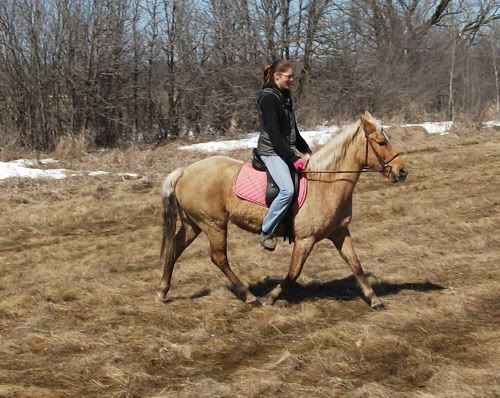 HAHAHA yay for better canter transitions!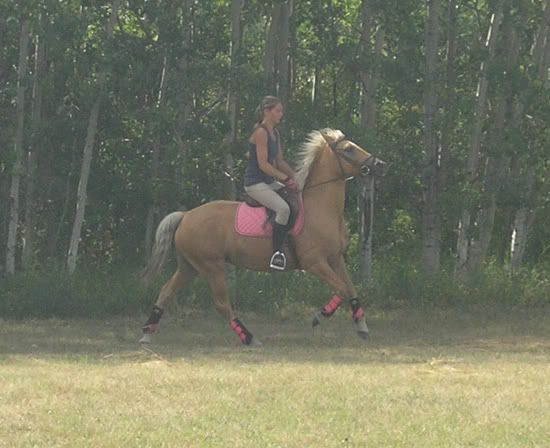 It's heartwarming to take a horse from newborn foal (I own her dam) to where she is now and know that she's here because I put the time and training into her. She impresses me on a regular basis. Very proud of my little pony and myself for getting her this far :)
---
Never ride faster than your guardian angel can fly
Wow, you've really made a difference with her. Congrats on your accomplishment!
Wow oh wow! She looks great!
---
RIP Minnie, 1981-January 15, 2010
RIP Maggie Mae I miss you
What a difference! You guys look awesome now!
---
I was a dreamer
Before you went and let me down.
You both look absolutely amazing! Congratulations on your success. I'm sure you will both go very far together. :)
WOW she looks like a million bucks now!!! Congratulations!

So how did you get from there to where you are now?
---
"Strength is the ability to use a muscle without tension"

Holy crap :O What results! And a gorgeous pony too! I see a HUGE improvement :)

Give your pony cuddles for me!
---
Cross Country- The act of hurling yourself and your equine partner at a stationary object with poise and grace while attempting to survive...

Thanks everyone!!! It's certainly been a long road...

I had considered sending her to a trainer last summer, and had a handful of lessons this spring to help me, but am proud to say that 95% of her turnaround is of my doing :) We went right back to basics. Most of her issues I caused years ago by not knowing how to correctly train her headset so she just posed and sucked behind the bit, behind my leg. Now, years later, I've learned how to correct that - get her in front of the leg and her head will come in time! Lunging in sidereins = magic :)

Justus is a little trickier as well because she's SO light in the bridle, have to have soft hands and push her onto the bit as opposed to sponging much. She's such a good little pony - I'm looking forward to finding a kid to show her for me next season! This is her 3rd year doing little fun shows and we have 2-3 more planned for her, she's a solid temperment at shows that is more than safe even for a novice rider. She'll take good care of a kid at a show!
---
Never ride faster than your guardian angel can fly
Wooooo Winnipeg! ;)
Posted via Mobile Device