Share a picture of your FIRST horse!
---
I got my first horse when I was 3 and i had her tell i was 13, i traded her to a lesson stable for a gray arabian mare, a few months after we traded i got my mom to take me out there to see her but they had re sold her... I was really sad but they said they found a super good home for her and that made me happy. I never thought i would see her again and after a few years i pretty much forgot about her. One night my friend called me up and asked if i wanted to come over and go in her hot tub and i did. I went over and she was like oh want to see our horses? (i didnt know she even had horses) and i just about passed out when i saw there little pony... It was smokey!! I was sooo happy! So you never know when you might run into an old friend! even 5 years latter!! Please share pictures of your first horse and a story if you have one! This is the only picture i have.
I got my first horse when I was ten.
She was only 3 yrs old, and hadn't been ridden much.
We got our trainer to train her, but she reared and spooked at everything.. our trainer said she needed an experienced rider.
My parents went behind my back, and gave her away to someone.
She was such a nice, gentle girl on the ground, but she was a mare, so she got quite pissy at her time of month ;)
I just wish they would've let me in the circle, instead of keeping me out :(
I miss her..
335.jpg
337.jpg
I got my first horse when I was 9 and still own him now. When I got him I wasn't afraid of anything! This little pony was a best, but I kicked his butt. hahaha! We would do everything together and I didn't care how, a lot has changed from then, but we still have fun.
I got my first horse when I was 11. I got her after I had my open heart surgery to help keep me motivated. She was probably the WORST beginner horse. She wouldn't take the bit, couldn't catch her, Couldn't bridle her. But she was my baby. But we ran into hard times and she was taken from me, and when we sent the rest of the money that we owed for her, the lady that we bought her from said she sold her. (We never got that money back either.)
It still hurts to talk about her, but I am getting better.
(She was also preggers when we bought her. She was in foal to a horse that was one of the runners up for the movie hidalgo!)
I cant find my good pics of her, but you can see her in this with her baby (He was born that morning!)
FG miss kitty Diamond aka Diamond
I miss that grumpy mare!
---
RIP Minnie, 1981-January 15, 2010
RIP Maggie Mae I miss you
this was my first ever pony Perky, i had him on loan when i was 3 i think i had him for 2 years, he was 20 when i first got him and i had so much fun on him doing some jumping but mainly whooping everyone's ass lead rein games at all the shows !!
The people i loaned him off kept him till the end of his days (i think he was around 30, maybe older when he passed away), i have loads more pictures of him but theyre not scanned onto the computer yet =[
perky in the field =]
me on perky and my friend lucy on pip riding to the field bareback =] (1994 or 1995)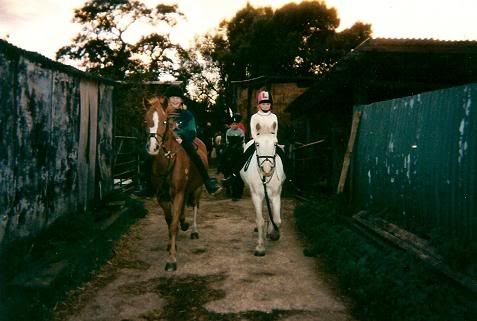 I was 13 when I got my first horse, although I started riding around 9. I had him for 18 months before he got in a severe accident and had to be put down. Being my first horse, I wanted a 12-15 year old horse, for experience. He was 8. However, he had done a lot of eventing and was a seasoned show horse and truly remarkable how easily he loaded into trailers. He simply FLEW over jumps, one day he jumped over the 4.5 turn out fence and then jumped back in (although the highest I jumped on him was 3 feet, I'm a crappy jumper). He was training in dressage mainly with me and when he did first level test 1 he got a 72% with my trainer, this summer I was supposed to do first level showing with him but he isn't here anymore. I have another horse now. Thinking back, I wish I would have jumped on him more because he was remarkable at it, like he had no faults at all (no rushing, leaning, never ever knocked a pole) and my current horse is very green to jumping and showing of any kind. Excuse my rambling and here he is, Espresso, Dutch WB gelding 16.1 hands, age 9 when this picture was taken (taken on his vacation week at a horse vacation farm)
---
Last edited by roro; 09-04-2009 at

12:10 PM

.
I got Bella when I was 7 years old. I am now 22 and I STILL have her :)
---
♥ Gypsy gold does not chink and glitter. It gleams in the sun and neighs in the dark ♥
ok so ya im a nooba na dont hava a url or whatever to put my pics in with HELP??[IMG]file:///C:/Documents%20and%20Settings/Owner/My%20Documents/My%20Pictures/sierra/sierrapics/sierrapics%20049.JPG[/IMG]
---
Ω Horses are a projection of peoples dreams Ω
ok so i shoulda just gone to the sticky!(blonde moments)
Honey was my frist horse that was mine not a family horse, i got her when i was 16 ad she was 5, i rescued her from a slaughter auction, her feet were foundered and she had strangles. she was about 400 lbs underweight
the first pic i had her for about 3 mos.
the second about 6 mos.
sadly we moved shortly after i bought her so i had to sell her and i haven't had another horse since, i miss her all the time.
---
Ω Horses are a projection of peoples dreams Ω
My parents bought Spider for my brother when I was 4yo and he became mine when I turned 6yo. My family still have him 22 years later
This is when we first got him, I am 4yo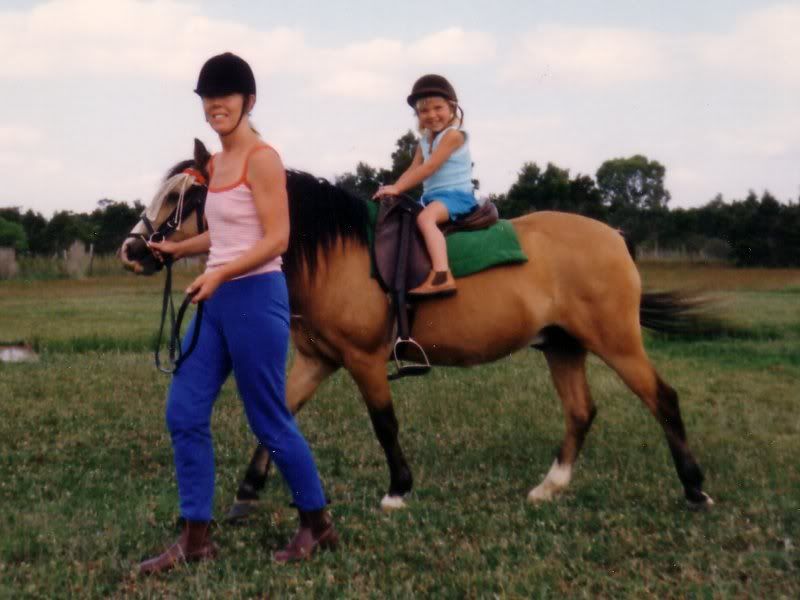 I think I am about 8yo here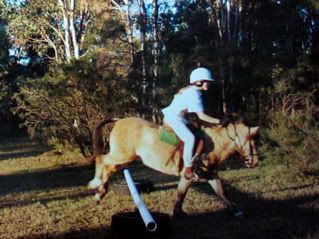 March 07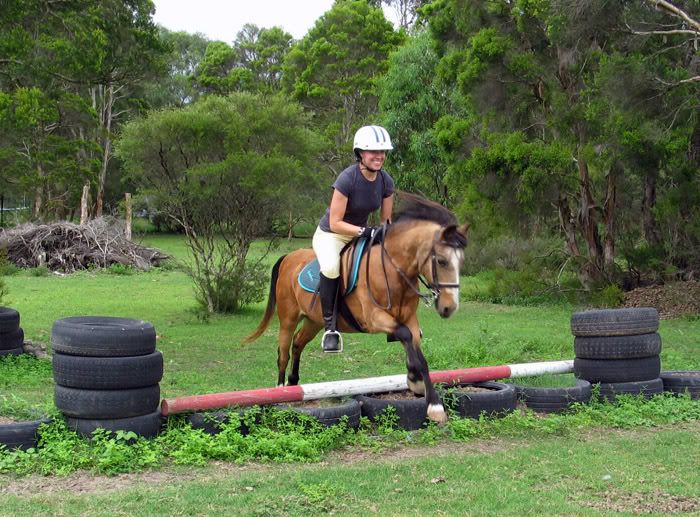 This is the last time I rode him about 1.5 months ago