Share your horse vs rider heights!
---
I was always interested in seeing people and their horses and the height difference! So share yours + pics! I have a 16.2 h tb and I am 5'2! Will share pics when I get on a computer :)
Cayden, is 15.2-15.3hh and I'm 5'7'!
Oooh! What a fun thread! As soon as I get a picture of me and Matt together, I'll post it. :)
Cayden, is 15.2-15.3hh and I'm 5'7'!
Ed (he's just a lesson horse, but I ride him a lot) 16.1hh
And Maggie, another horse I ride, and she stands at 14.1hh
Riley is 16ish and I'm 5'3
---
"Be a best friend, tell the truth, and overuse I love you
Go to work, do your best, don't outsmart your common sense
Never let your prayin knees get lazy
And love like crazy"
I hate how huge I look on Aires. lol I only look sooo big because I have really long legs. These were taken a couple of months ago. He's 16hh in these pics. I'm 5'7" and 184lbs (but I wear a size 12...figure that one out!).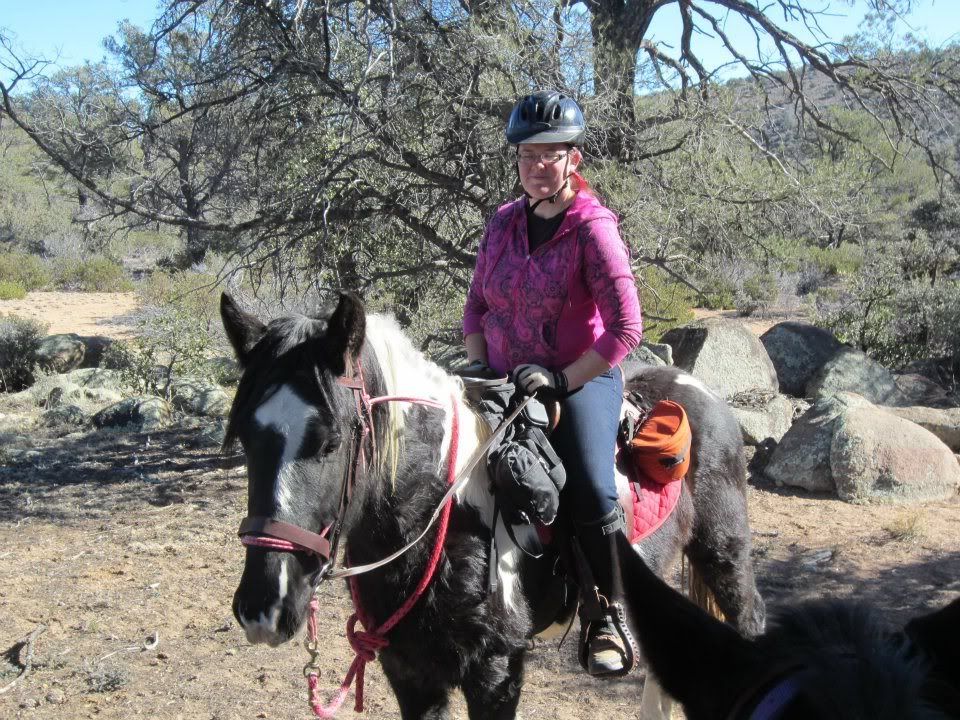 These pics were taken several months ago. He's about 15.2-15.3hh in these pics. I'm the same height and weight, but wearing a slightly bigger pant size (about a 14).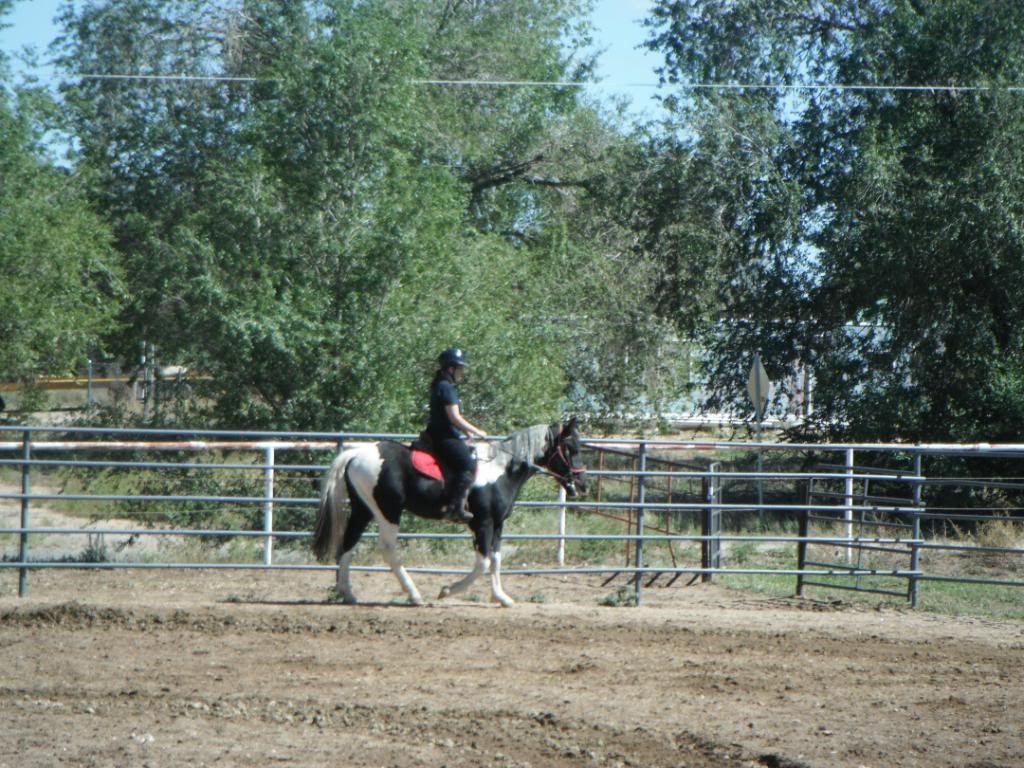 And please ignore the big white granny panties and my horrible chair seat. The granny panties were for a joke for a thread on here and that isn't my saddle. It belongs to the BO and I hate it, but I wasn't entirely comfortable in my saddle at the time.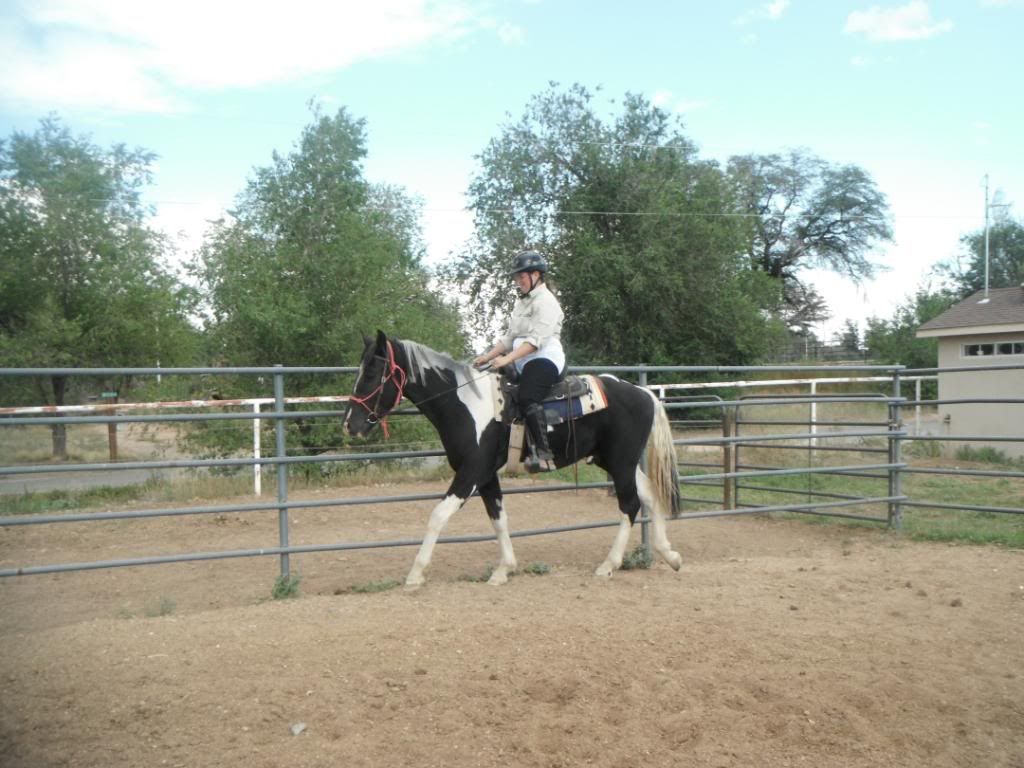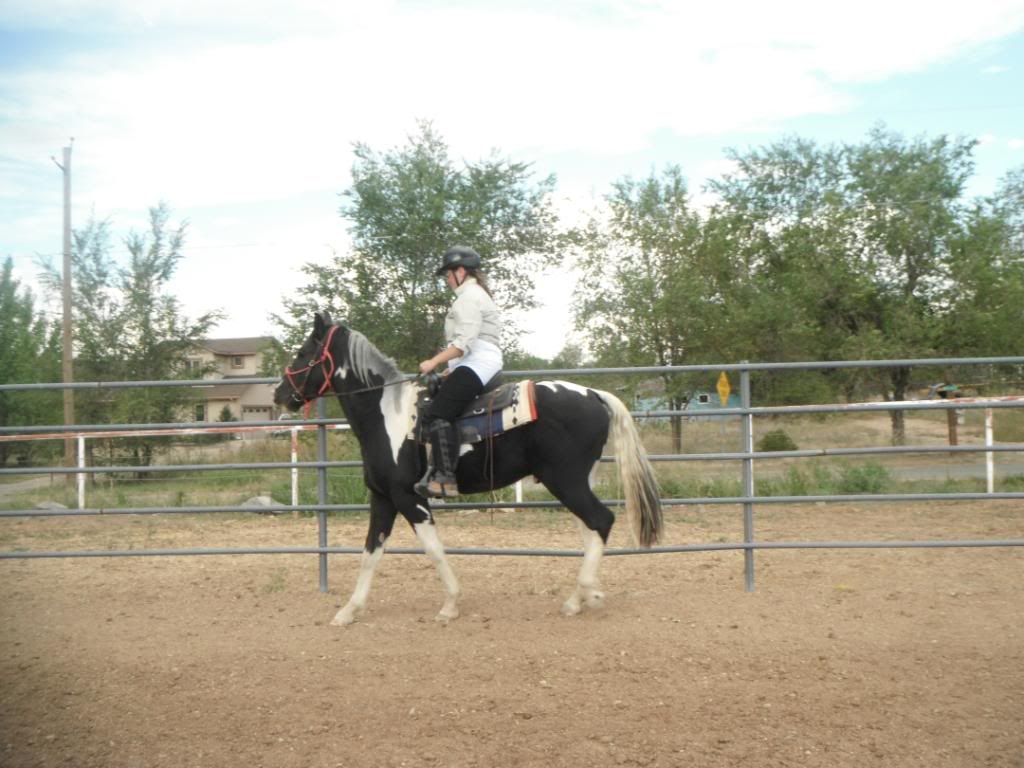 ---
Do not tell me I can't...because I will
show
you that I can.
Love the pics!!! I've never seen a thread like this so I'm excited to see everyone and their mounts! Interesting to see what people prefer :)
I should mention that Aires is going to end up in the 16.3-17.2hh range when he's done growing and will probably fill out quite a bit more, so we'll look MUCH more proportional. Right now he's not quite three (he'll be three in May).
---
Do not tell me I can't...because I will
show
you that I can.
Well, im 5'8" and McKinley is 16.3-17hh. Here we are last summer.
Me and Sam this last winter. The stinker grew over the winter. At some point he easily went up 2 inches at the withers. He was 15 hh and I am 5'3". I need to measure him and see where he ended up.