She's Blooming "_"
---
This is my breeding stock paint mare PK, she's dun. This ride went so well. she has no problem going bt doesn't know when to stop or turn so thats what we worked on. She also got alot of flexing done before we rode too and it worked out great. I love her.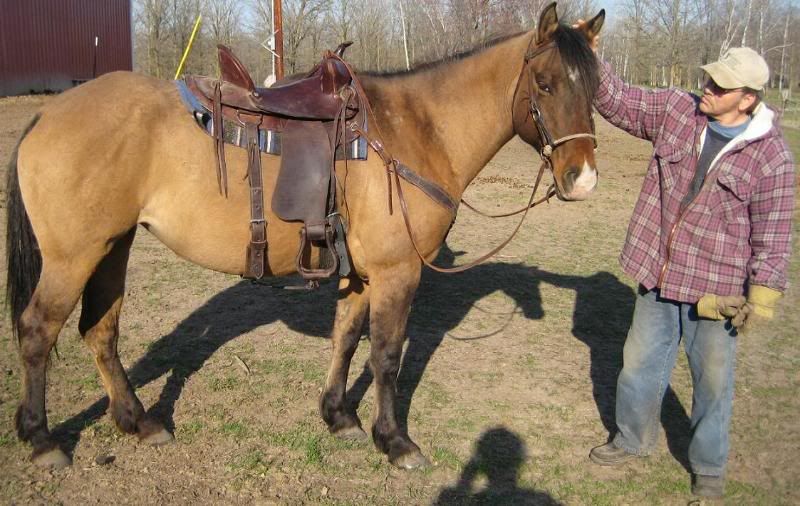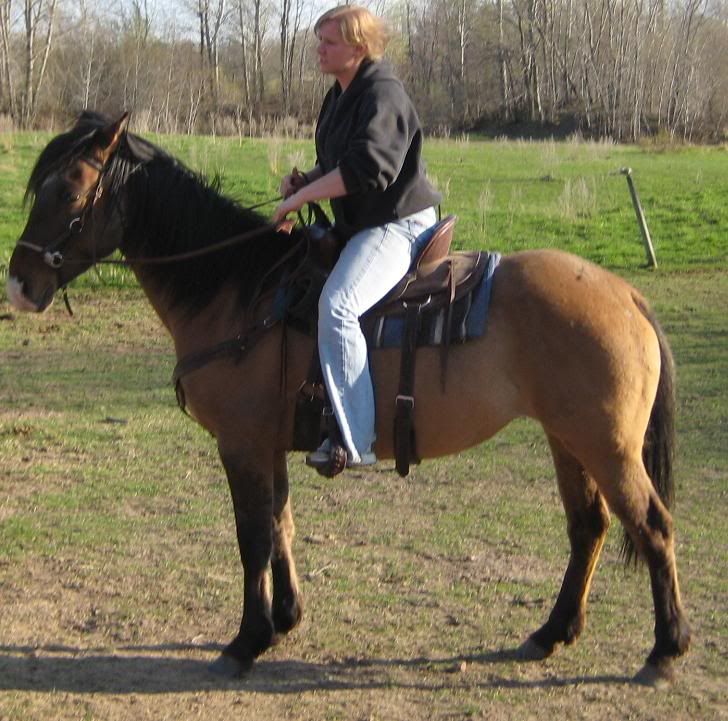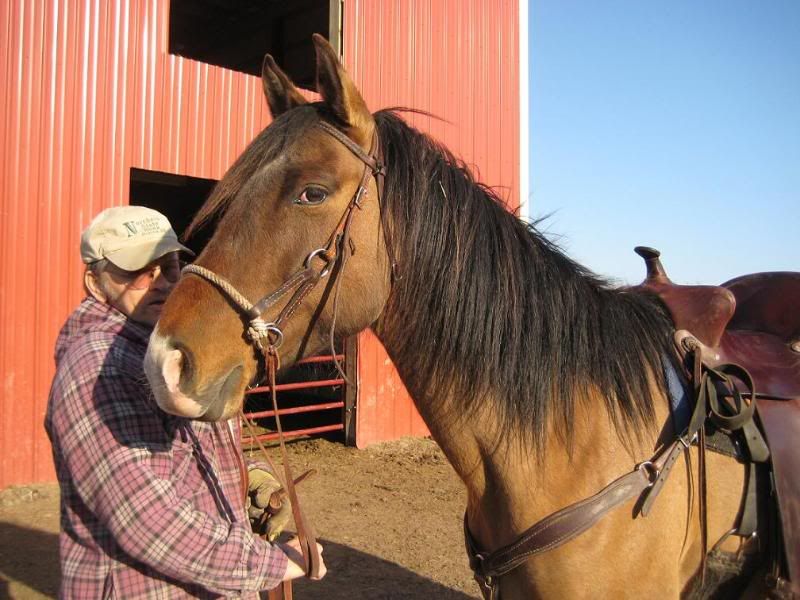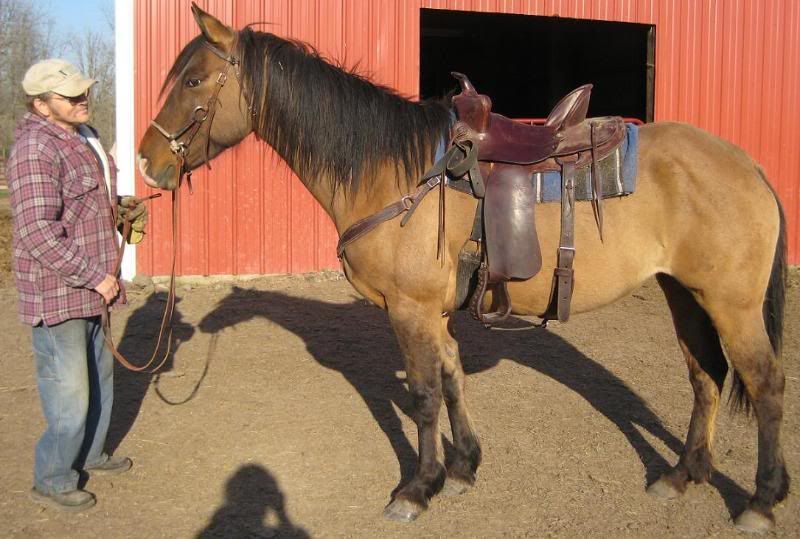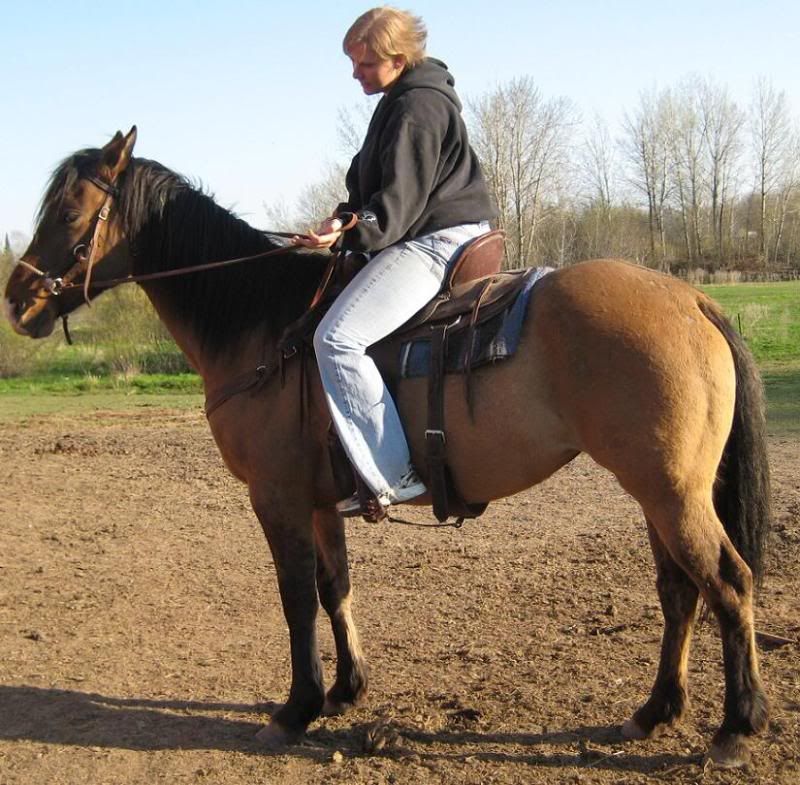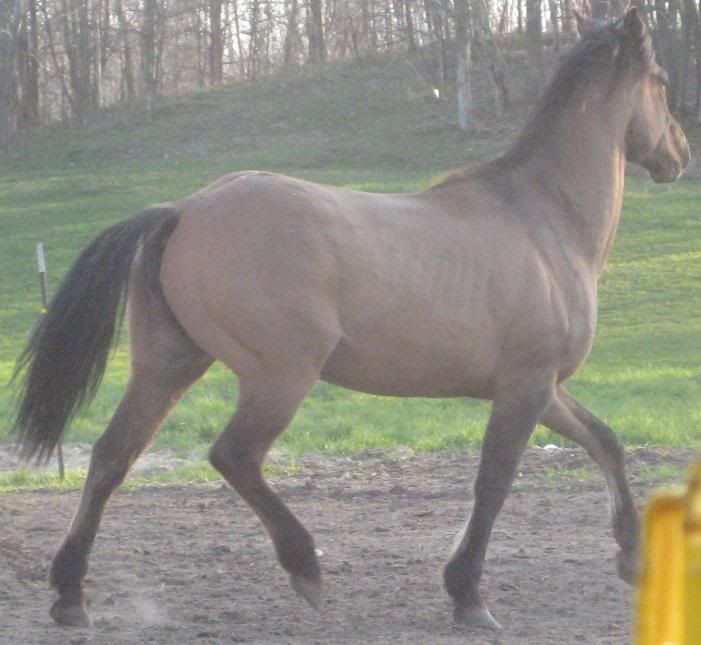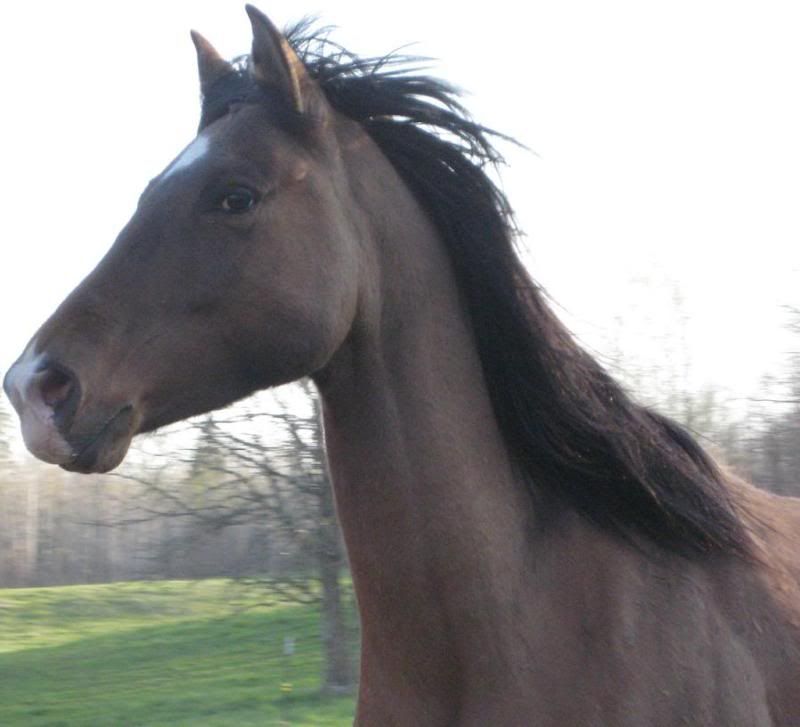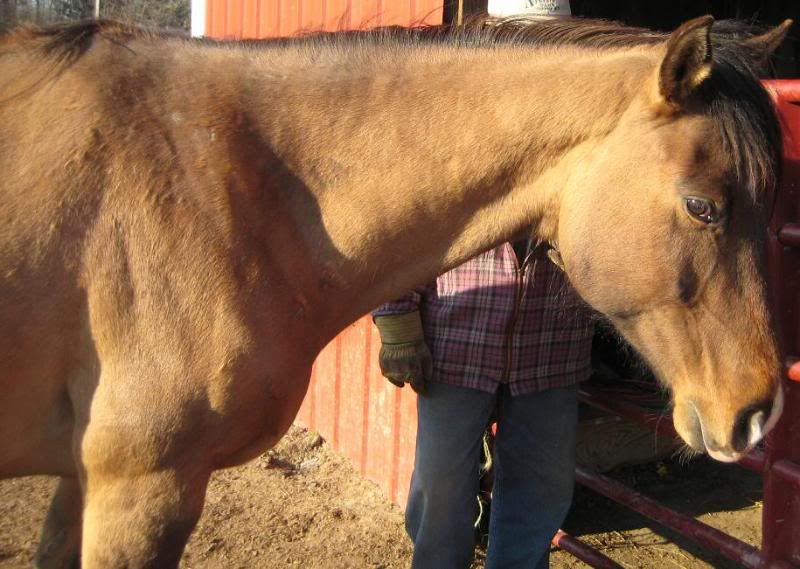 She is a beautiful, compact little mare. It looks like you are doing wonderfully with her. Keep up the good work.

Also, I am not trying to harp, but I sure wish you would ride a young horse in shoes with a slick bottom. I had a bad experience once on one of my older horses and could have been drug when the tennis shoe I was wearing caught in the stirrup. Fortunately, my horse just slowed to a stop and waited for me to get loose. It makes me nervous to see someone riding in shoes like that (especially on young horses). I don't mean to sound motherly but I would really hate to see you get hurt. :)
---
Always remember that feeling of looking at a big, open country over the ears of a good horse, seeing a new trail unwind ahead of you, and that ever-spectacular view from the top of the ridge!!! Follow my training blog:
http://robertsontraining.blogspot.com/
---
Last edited by smrobs; 05-12-2009 at

01:22 AM

.
Not motherly at all lol, I'm actually hoping to order a nice riding boot, my cowboy boots hurt my feet and legs alot so I avoid them like the plague but I want to get a nice riding boot for riding and just working around.
What a gorgeous girl!!! I love her looks!
---
quarter horses.....simply the best