She's here!
---
After a long long haul/trip of getting her, Sugar is here! For those that don't know, she is a 15.2 HH 8 year old, reg'd QH we have on a free lease/trial until we decide if shes right for us... So far I think she is great. After being here for only 2 days she seems right at home and content. We gave her a good brush and lots of love yesterday, she is very cuddly, I couldn't be happier!
Hoping to start riding her this weekend!
Home
Home
Home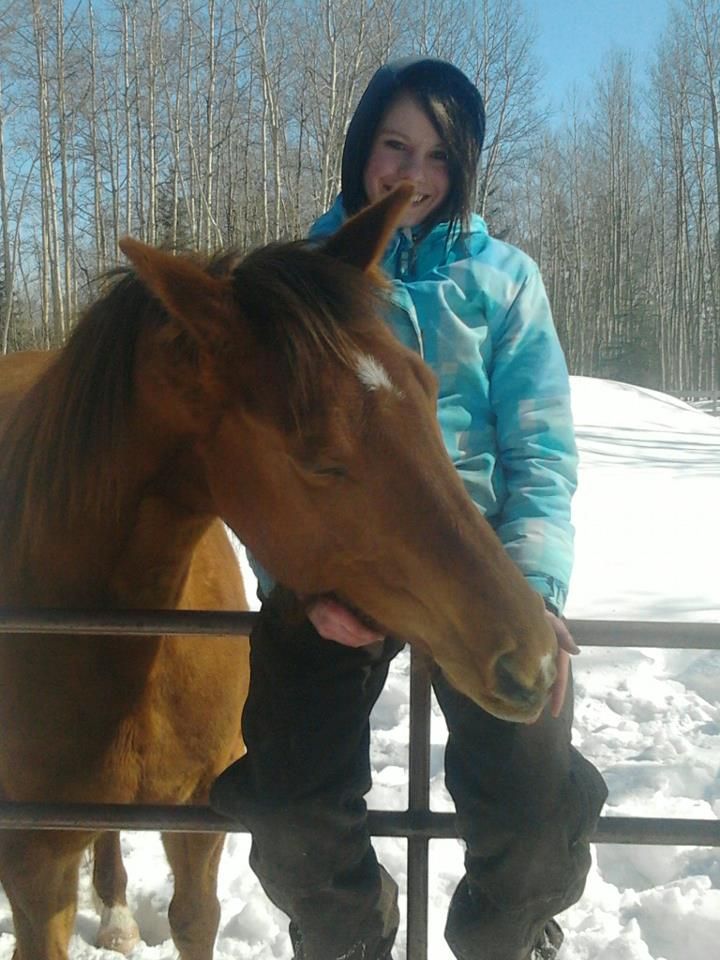 Getting ready to come onto the trailer!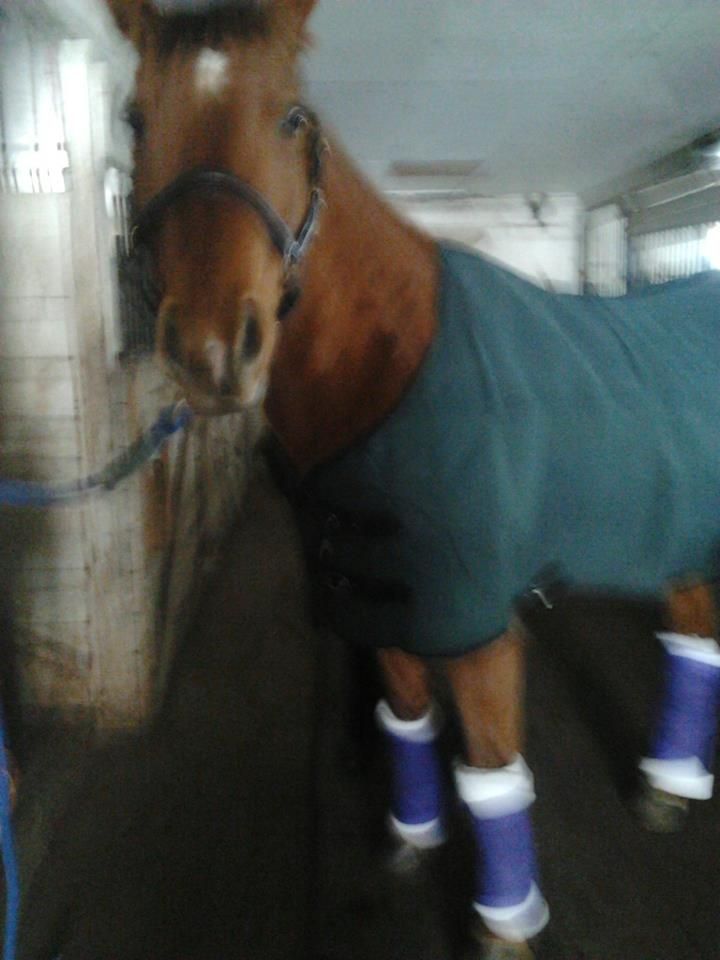 ---
~A Cowboy's Chance~
1977-2011
Rest in Peace
I love her!!! Oh Emily I am so happy for you and your Mom! She looks like such a sweet doll. You guys are going to enjoy her so much. I am in love with her face.
---
BB ~ 2014 Trakehner Bratty Mare ~ 1993 CSHA Em ~ 2007 Standardbred

She is so cute!
---
RIP Minnie, 1981-January 15, 2010
RIP Maggie Mae I miss you
Very nice mare-such a sweet expression.
She's beautiful!!
---
Being horseless is the pits!!
Thank you everyone!! She does have a very sweet composition to her, her eye is so kind. We let her into the big fields (3 acres), and she walked the whole thing, met the neighbors horses. She has taken a big liking to the Palomino gelding next door, Skip. So they hang out at the fence together all the time nuzzling lol, too cute!
So far the lead mare in the herd seems to be fine with her, but the lead gelding is rejecting her (even charging at her!) so we will see if it gets any better in a few days if they sort it out. Luckly we have many hay piles so she can go to her own if he kicks her off of another!
---
~A Cowboy's Chance~
1977-2011
Rest in Peace
Congratulations :) She looks lovely!
---
"Strength is the ability to use a muscle without tension"

Yay! So happy for you!
---
Melinda