Started
Join Date: Aug 2009
Location: In the barn whenever possible.
Posts: 1,910
• Horses:
2
She's home; FINALLY!!!!
---
My palomino filly is home!!! I am so excited! I thought I was going to name her Flirt, but I think we're going to change her name to something else. Haven't quite decided what it's going to be yet. Anyways...she's a bit dirty, but here are her first few minutes after getting home. She's settled in real well, eating hay, and very laid back for not having humans touching her. We already have a halter on her and I can rub her all over.
Ps..she's already getting her winter coat and has turned such a creamy color!!!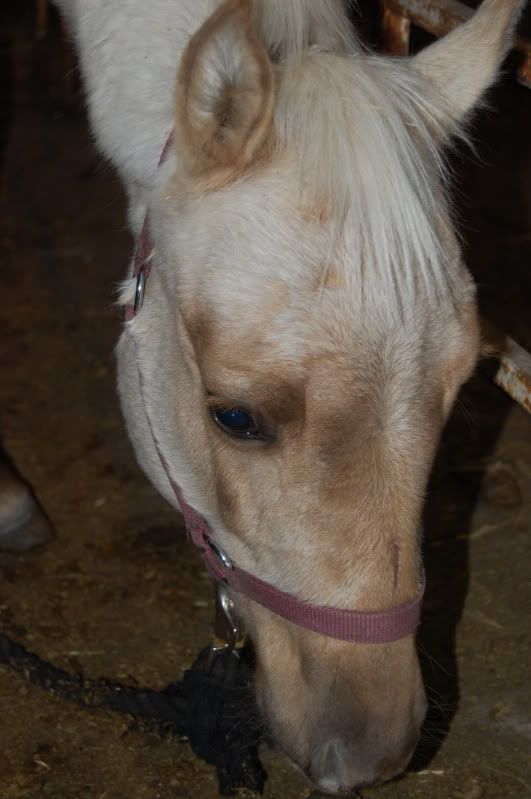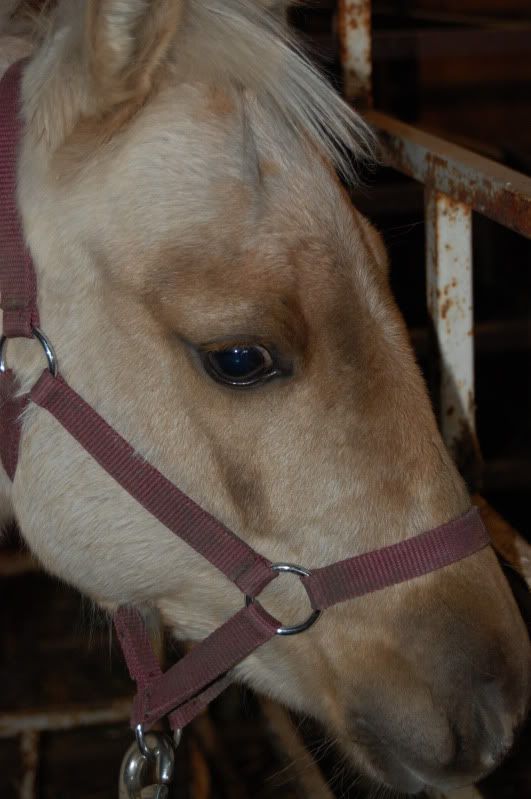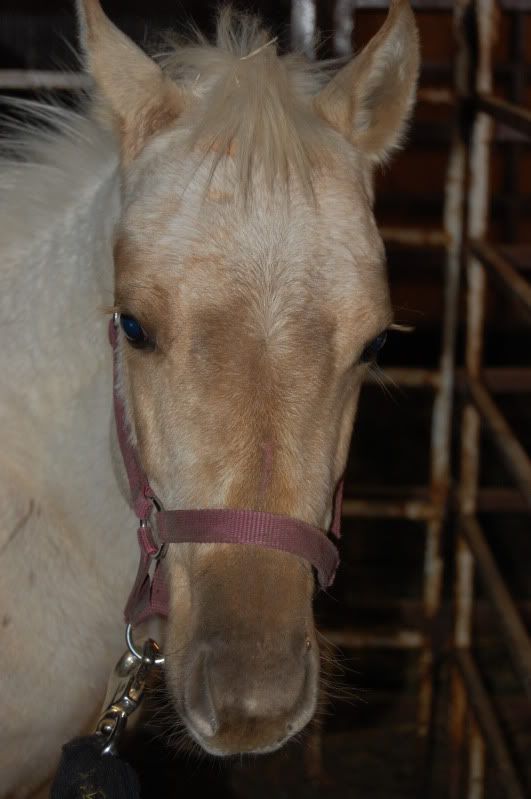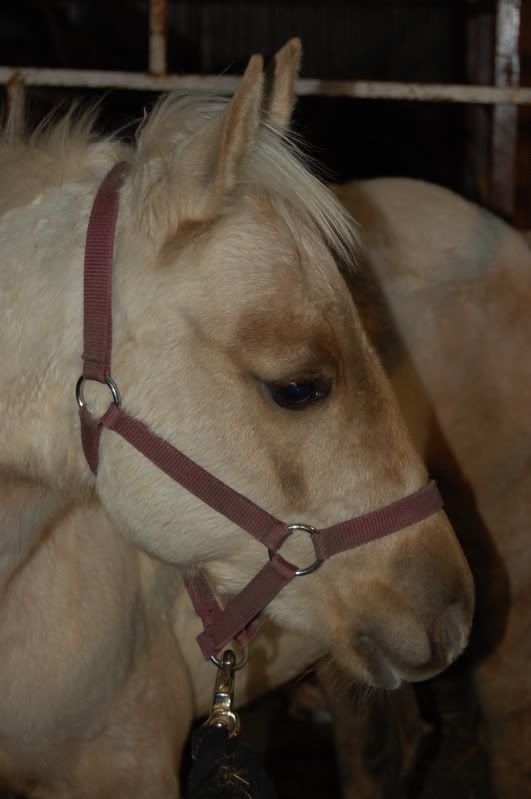 If you have an name suggestions for her, please feel free to send 'em my way!!!!
---
"Riding a horse is not a gentle hobby, to be picked up and laid down like a game of solitaire. It is a grand passion. It seizes a person whole and, once it has done so, he will have to accept that his life will be radically changed." -Ralph Waldo Emerson
---
Last edited by Plains Drifter; 10-12-2009 at

08:24 PM

.
ADORABLE!! I want one! lol. She is absolutely freakin cute! lol.
She is a doll ..: ) How about Dolly? lol
---
Horses and children, I often think, have a lot of the good sense there is in the world.
Josephine Demott Robinson
Feed, muck, groom, ride. Repeat daily!
Aw shes gorgeous :) Hm i really like names like Hope, Rain, Star, Pascal, and for some reason i really love Command my style lol.
:) But thats a beautiful horse you have!
Darcey
Montana
Chandra
Amour
Bailey
Cadence
Echo
Kizzy
Mollie
Some name suggestions
Aw, congrats! She is so adorable, too. :) Good luck with her!
---
Ride more, worry less.
Bailey
I think she is a Bailey. And for show name's, how about Irish Bailey? Bailey's Irish Cream? Hershey Kisses?
Flirt is a cute name! As I said in another thread using the thesaurus online can really help give you name ideas you'd never think of! Maybe pull a word from her registered name (if she is) ...I.E. If you look up flirt it comes up with things like Vixen, Or if you look up gold (her color) Tawny, Blonde, Honey...

Names in general I also shoot for things like Secret, Phyro, Illusion, Ambition, Solstice, Image, Honor, Promise, Divinity, Charade, Magic, Mystery, Lotto etc...

Regardless, shes gorgeous and very cute! She looks like a sweet, kind soul. I have a soft spot for anything palomino.
She is stunning. I just love her coloring!!