Shiny coat :D
---
Must be the vitamins hehe or the HOURS of brushing but here he is! I never thought it would end...and there's still more lol. in some of the photos he kinda looks a little buckskin-ish, but he's a dun!
BEFORE:
4/18/2008: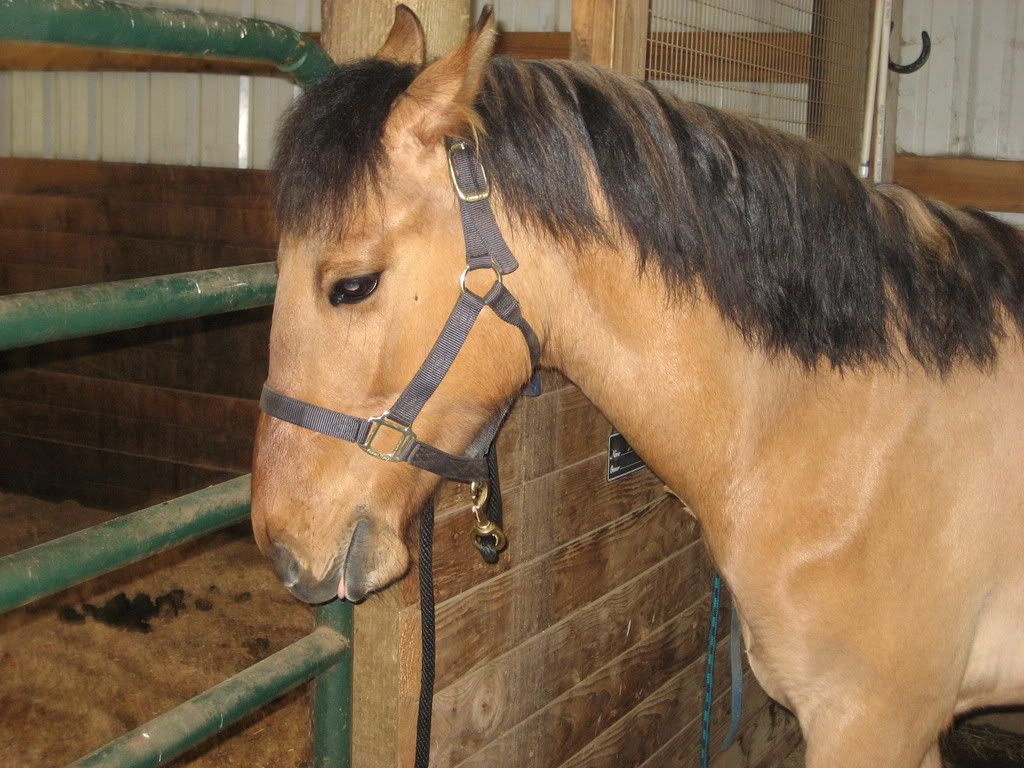 THANKS FOR LOOKING!
he looks like a totally different horse!
Ooh, he's gorgeous!
Soo shiny, love it.
---
Ride more, worry less.
Free he looks great! He sure is turning into a handsome man! I can't wait to see him as a 5yr old. All horses at 2-3 look like teenage boys to me
My four year old mare just start to look good! Thanks Goodness!
thanks guys!!! hahaha i know FGR, that's EXACTLY how to describe it
. just plain gawky lol, but i just love his coloring and as he gets a bit older, the 'tiger stripes' are going to start coming in better.
Yeah they are kinda dorky at that age! I love his coloring too. I just love that jet black mane against his nice tan coat. His dorsal strip is to die for as well.
Wow he looks 110 times better than before. I feel your pain with the hours of grooming, especially now during shedding season. The hair never stops coming.
awwww, thunder's such a studmuffin, lol......... i'm soooo jealous of him.... you're going to have to stop posting pictures before i steal him
hehe
is that the same horse?? WOW!
---
The lovely images above provided by CVLC Photography cvlphotography.com