it was show day for iassic
---
april 7th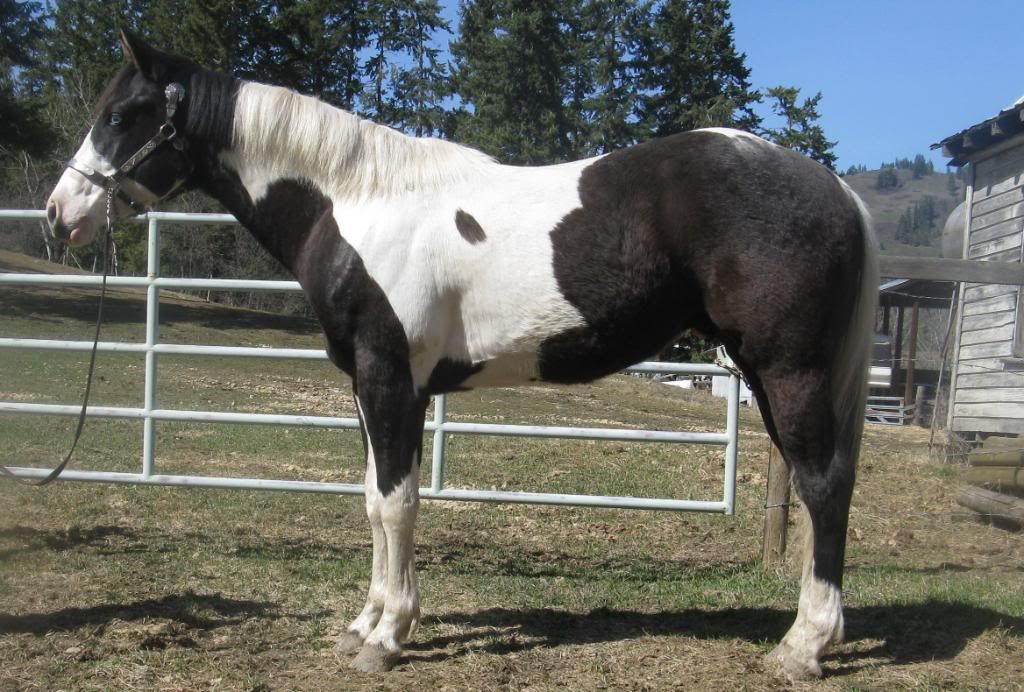 today no photoshop so haven't got a nicer bk ground lol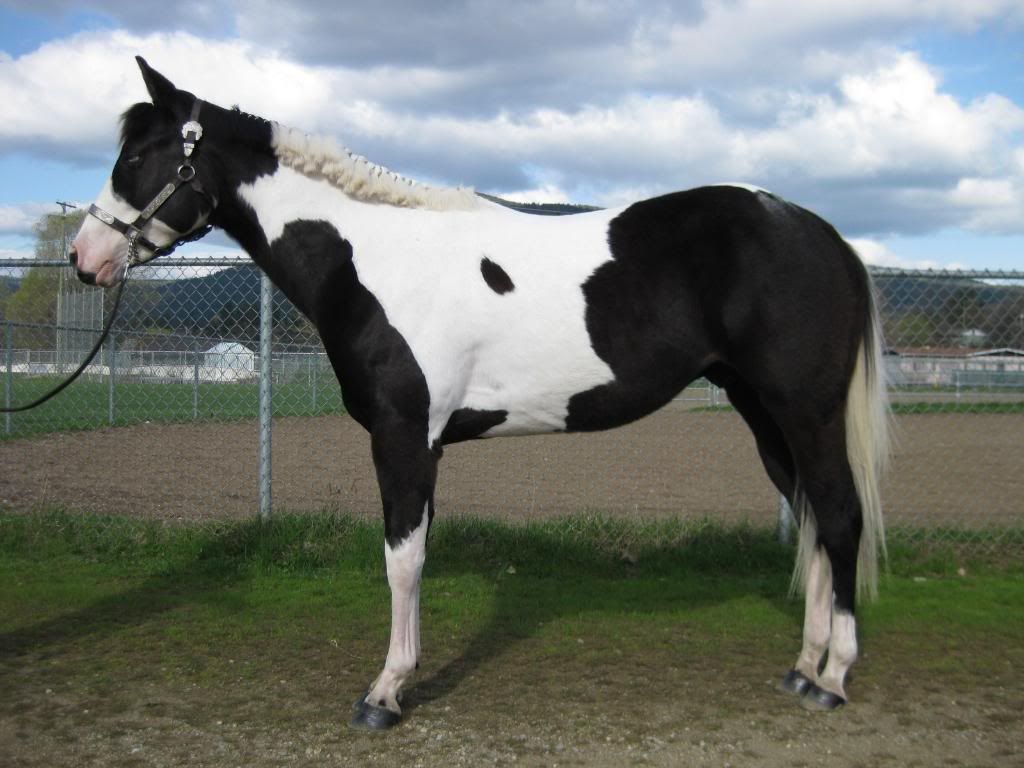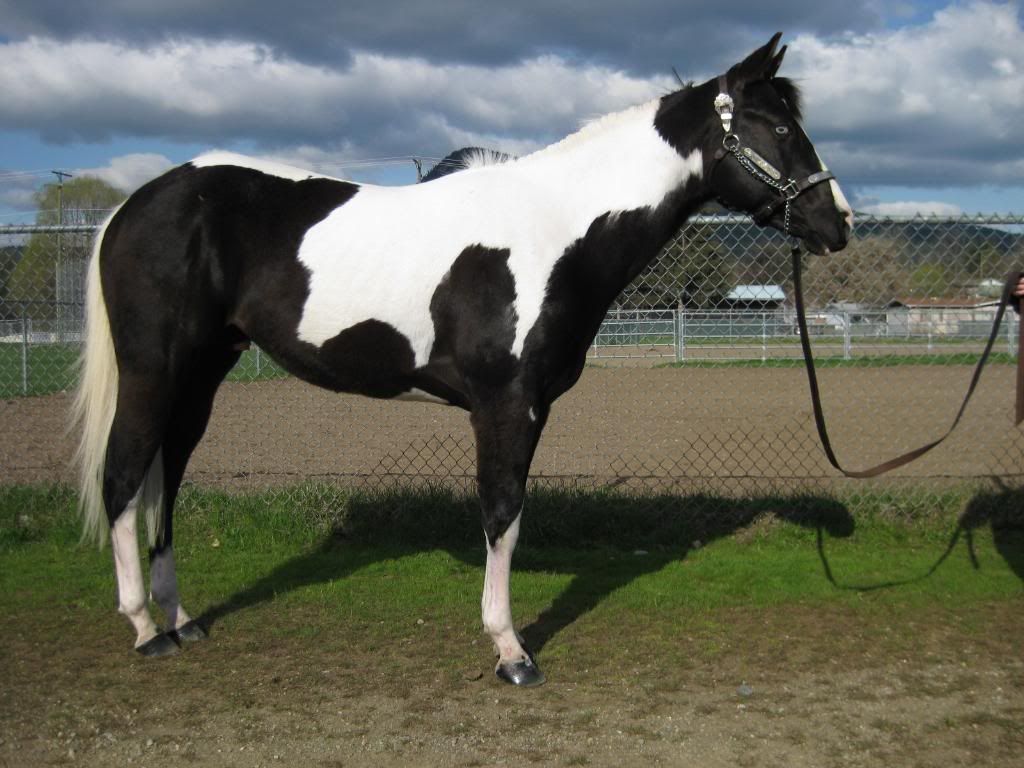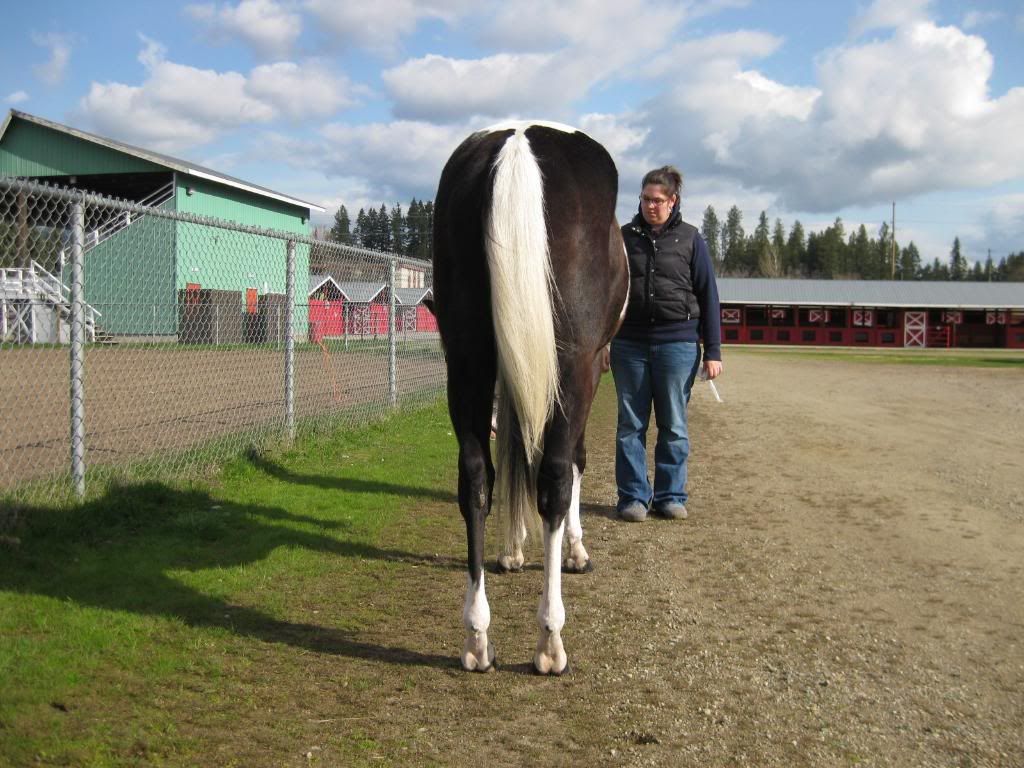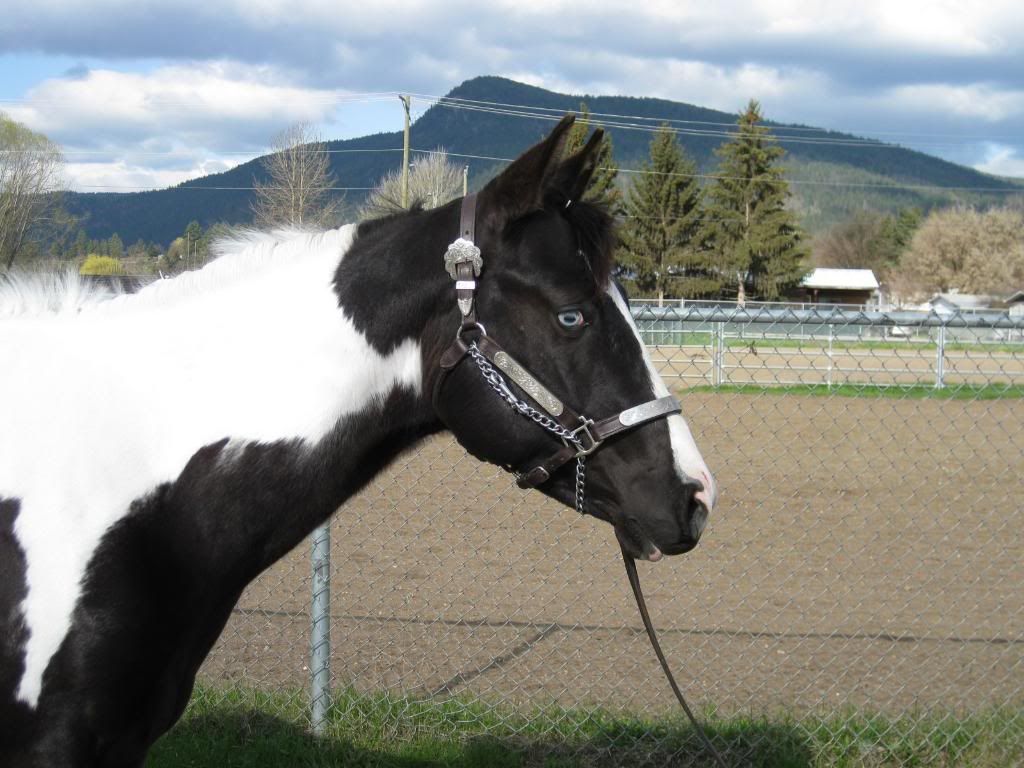 Wow he really cleans up nice.
he still has a bit more shedding out to do ...this is him totally sleek last sept...now if i cold just figure out what to do with his mane...it is just so incredibly thick as you can see by his banding in the post above lol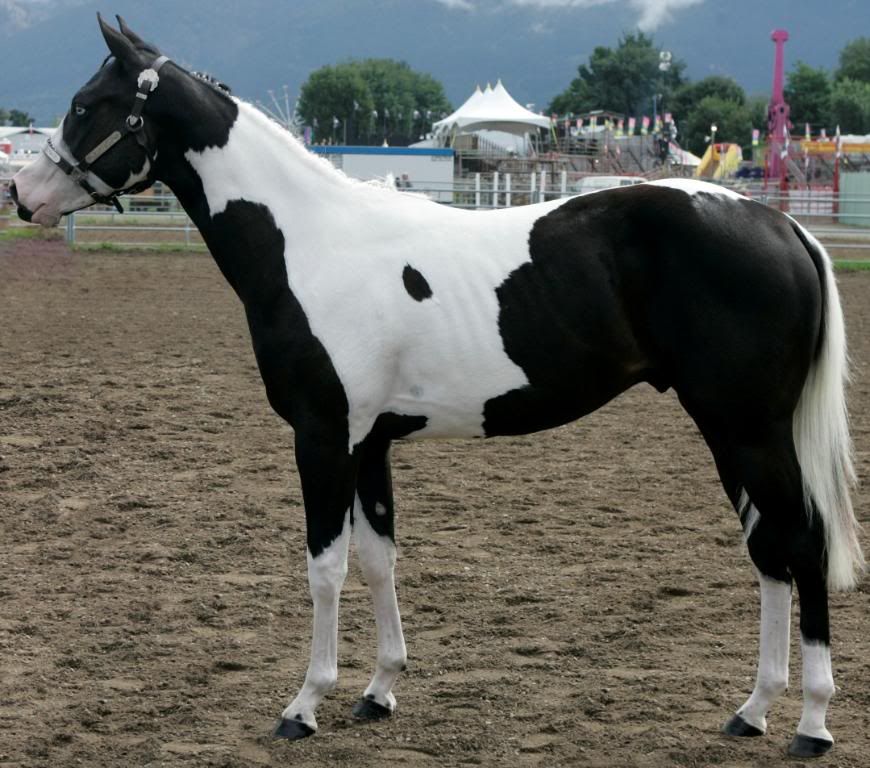 ---
Last edited by ashleym100; 04-26-2009 at

01:10 AM

.
he's gorgeuos
---
Horseriding- The art of keeping a horse between you and the ground.
I love the shape of his face, and the black on it really makes his blue eyes stand out! He's very pretty :) How did he do at the show?
his neck is a bit thin but he is beautiful!!!
He placed 2nd outa 4,but his build just isnt suited for halter at least not western and i dont want to beef him up to be a halter horse,Halters just for exposure til he goes under saddle
He is stunning! I love his color and those beautiful blue eyes.
Please be sure to post more pictures of this boy.
He's spotless (hehe, I mean clean-wise).
He's gorgeous, love the piccies!
---
Ride more, worry less.
you can thin his mane out with pulling and razoring it.
its a loooooong tedious process but worth it when showing
---
16 year old TWH Mare named Ginger
3 year old APHA Paint Gelding named Fox.
RIP Evie (Clydesdale) 7.29.09 & Magic (OTTB) 2.23.10