Show Jumping Pictures *Few Olympic Equestrians* (* PICTURE HEAVY *)
---
Hello everyone, I thought I would share some pictures I took two weeks ago at Rebecca Farms in Kalispell, Montana. It was called ďThe EventĒ; it was a three day event. I had to miss the first two days because of work and another show that I took pictures at in Spokane, Washington. Next year I will definitely be there hopefully for all three days. I think dressage and cross country would be great for photography purposes. Only one purpose was flown out from the cross country. Another had an aortic aneurism, which is too bad. The lady had said the horse just wasnít right and stepped off. The second she did that, it dropped. I would be devastated if something like that happened to me.
They had a few Olympic equestrian riders from Canada and of United States, which was neat. I donít know much about the event but am interested in learning. Some pretty steep jumps they had. I have a lot of respect for those individuals that three day event.
These are some of the pictures I took. I need to invest in a larger lens, which in time I will do but at this point canít afford the eight-teen hundred. ha-ha It was also very bright and I used a polarizer which didnít help in my opinion because the pictures arenít as sharp as Iíd like them to be. I am happy though that they didnít blow out too much. Thank you for looking.
These Pictures Are On The Novice Arena.
Double.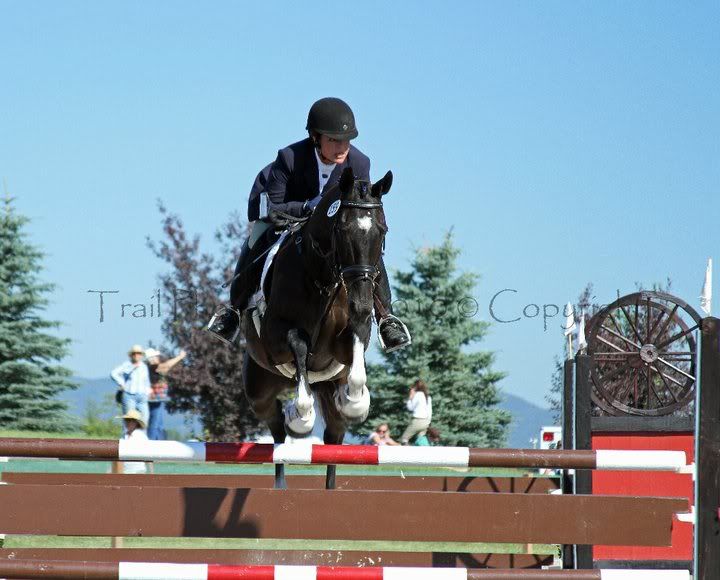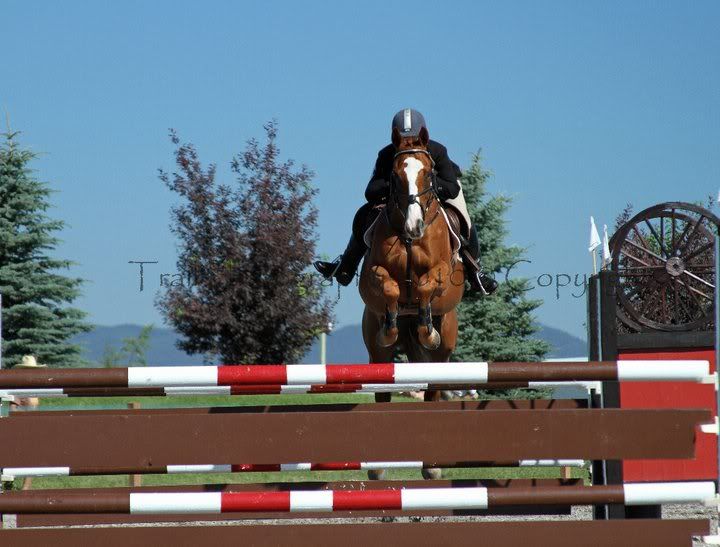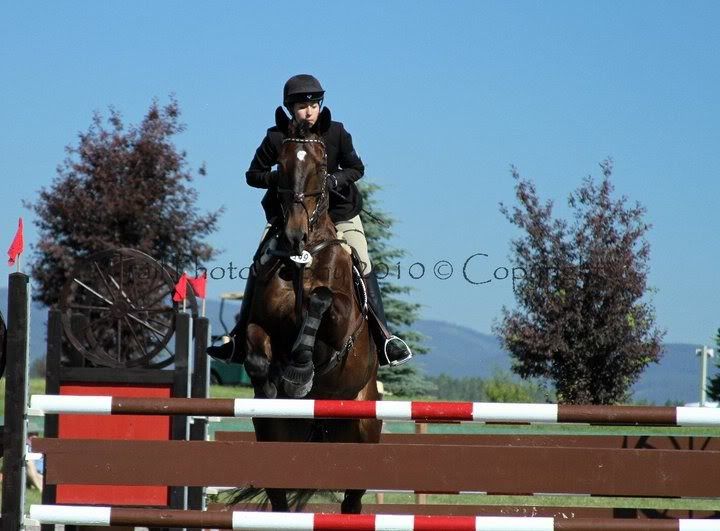 Looked Like A Pegasus.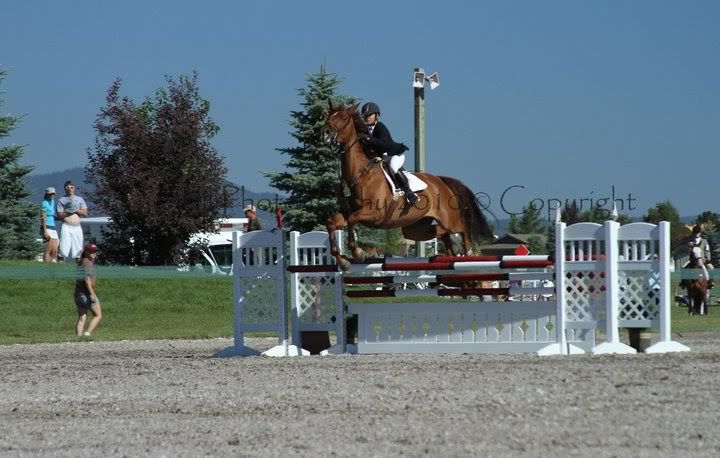 I looked down at my camera for one second and miss a horse that stumbled. The rider was fine but not thrilled with her horse leaving her behind.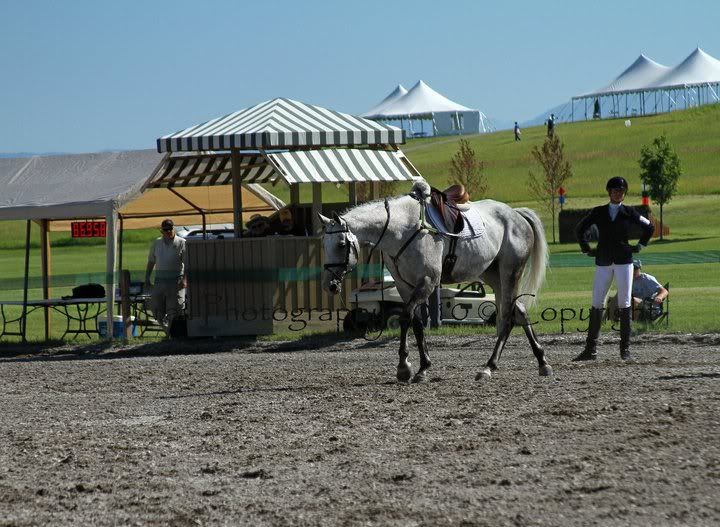 Arena One.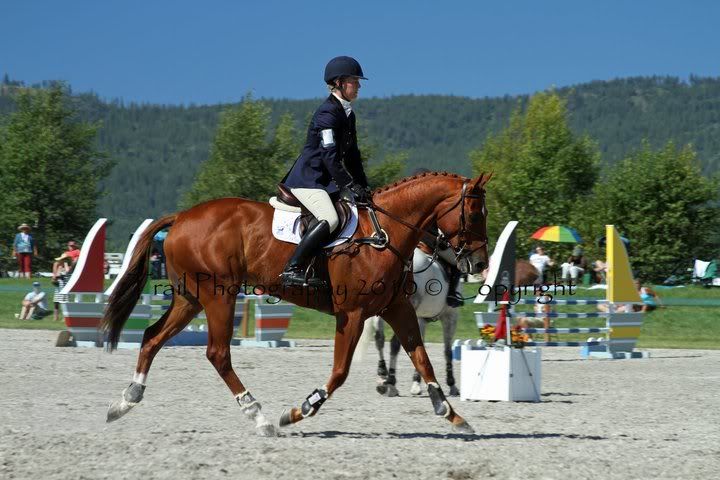 One Of The Triples.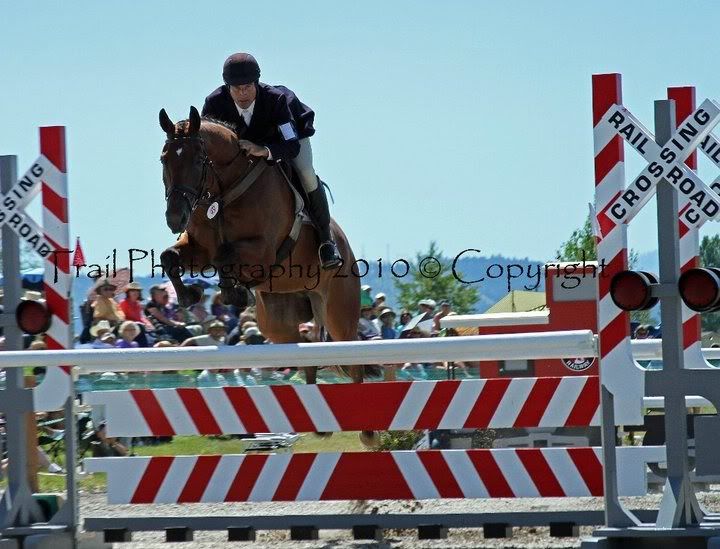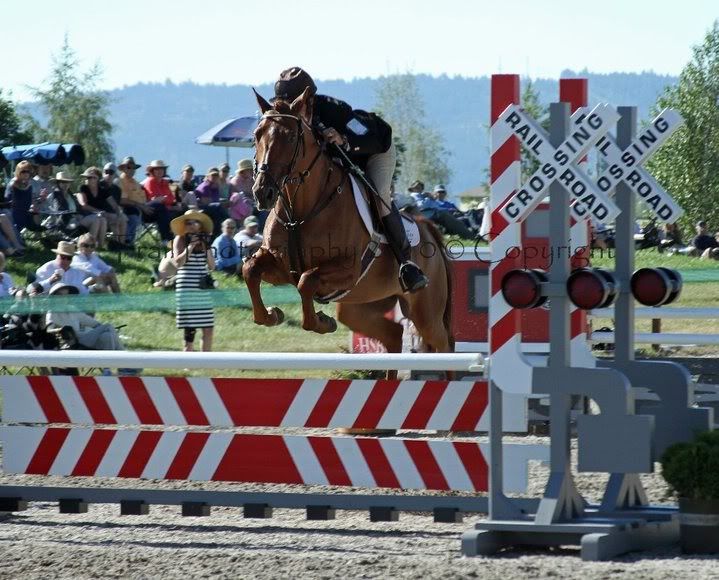 Double.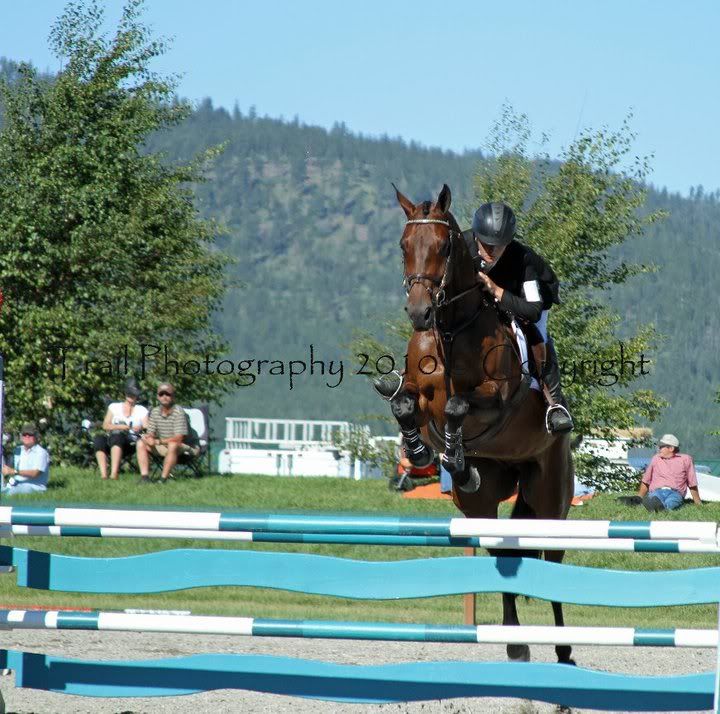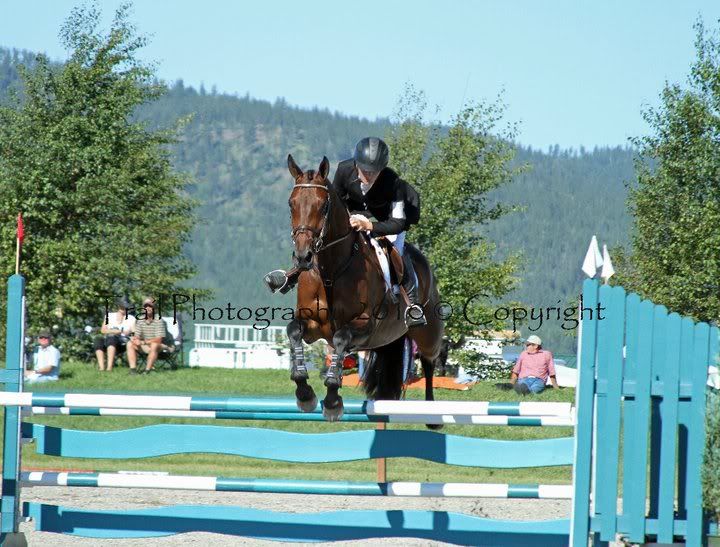 Good Sized Jump.
Class With Olympic Equestrians.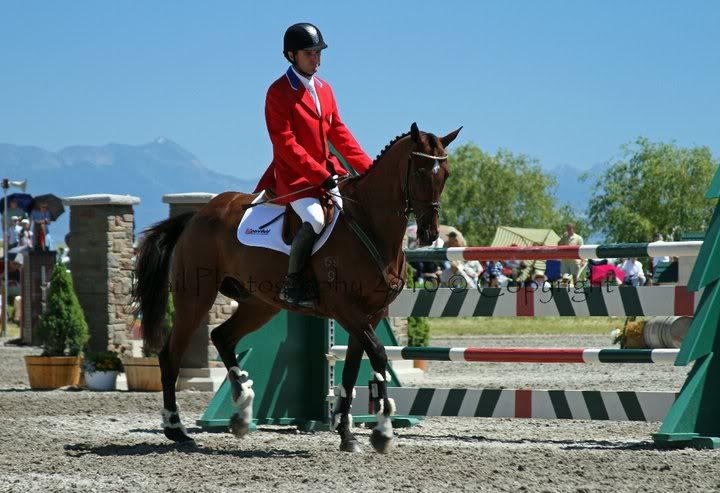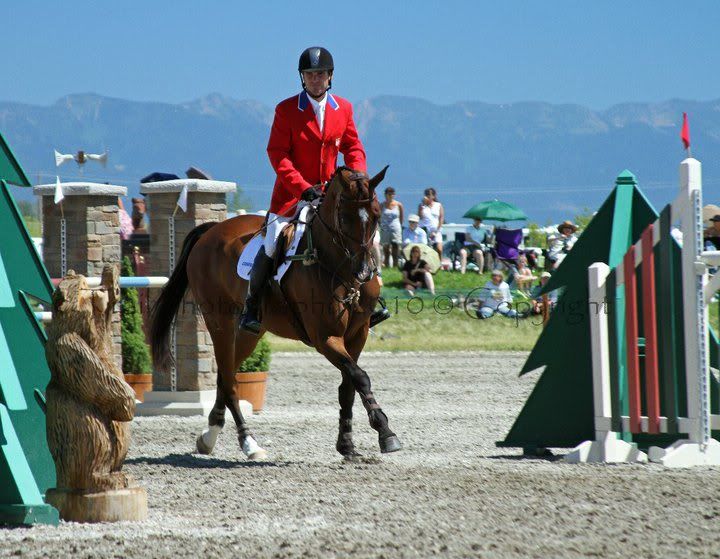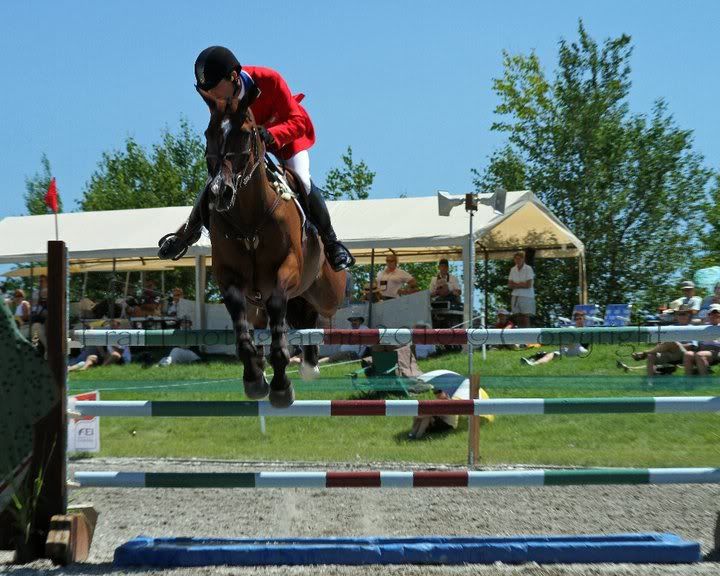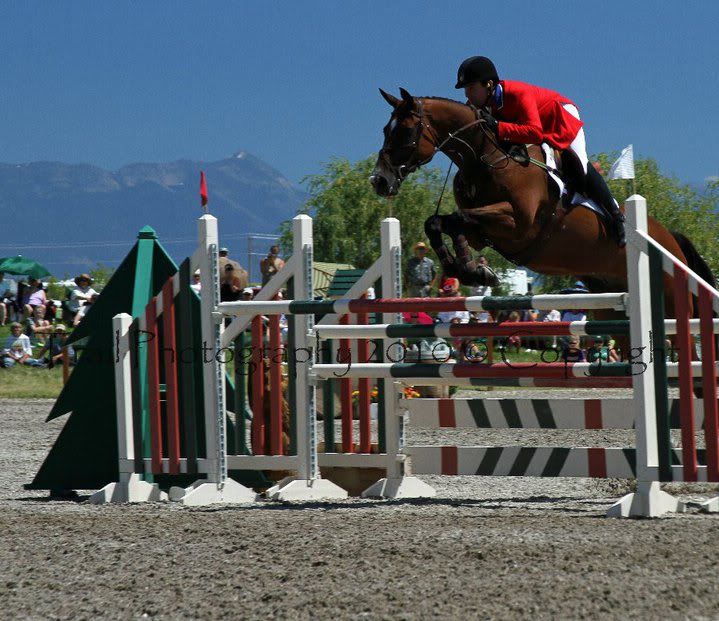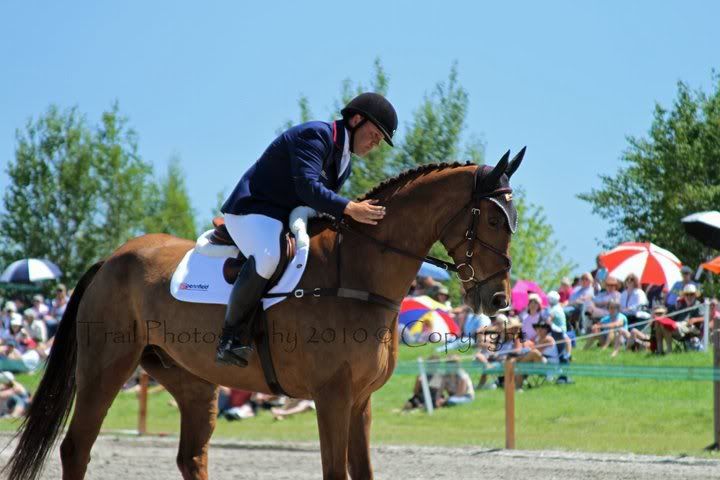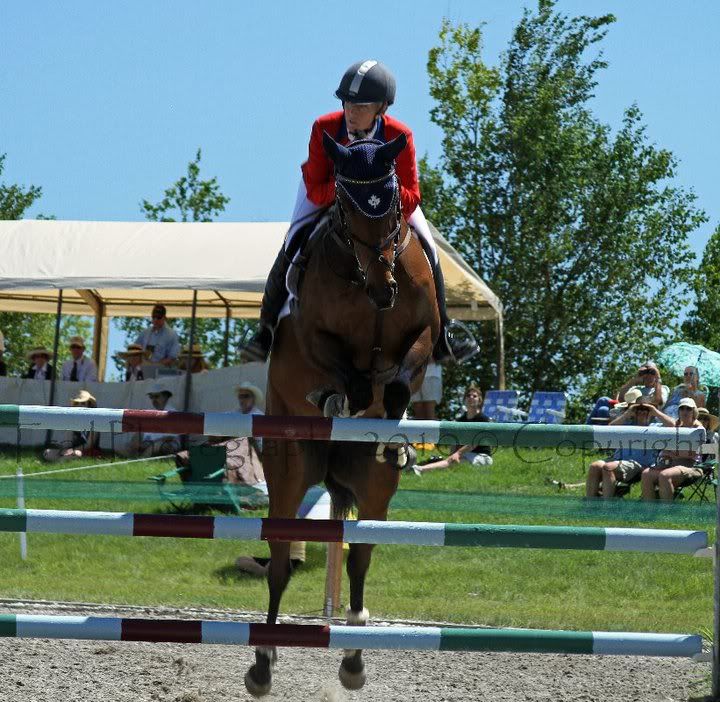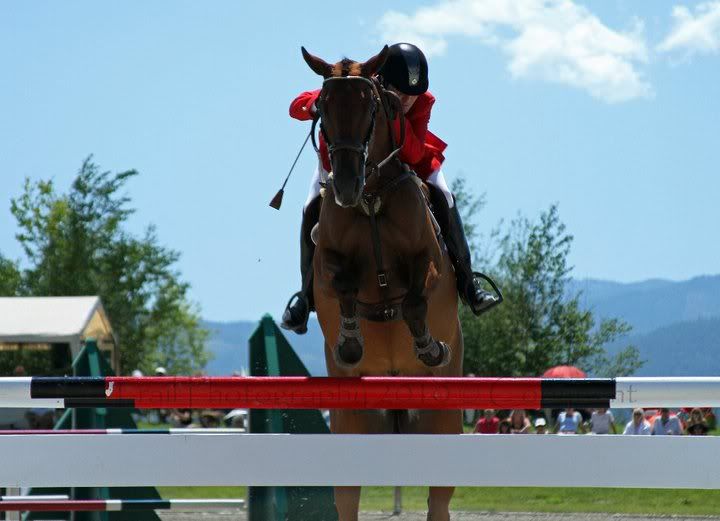 Headed For The Last Jump.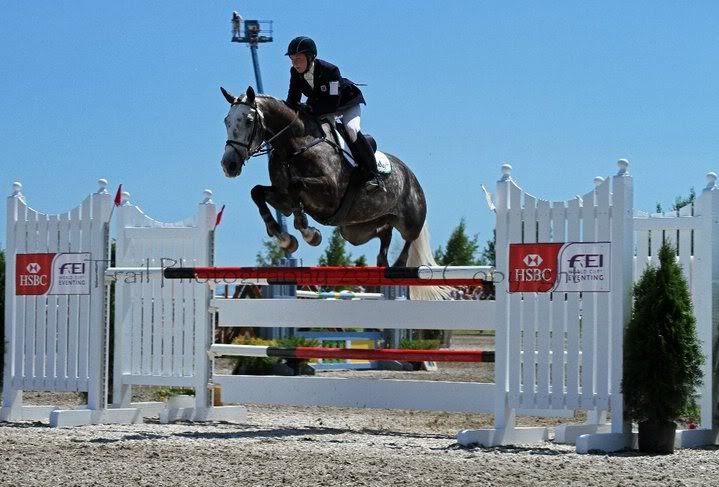 Wow! Great pictures, you're very talented with action shots :]
Awesome pictures! Thank you for sharing! I love the variety of the jump designs--my favorite is the RR crossing one. :)
Banned
Join Date: Jul 2009
Location: In a land far far away, or so I wish.
Posts: 12,825
• Horses: 0
Great photos.

Love the look on the riders face in the one where the horse is walking away. Great shot.
Quote:
Great photos.

Love the look on the riders face in the one where the horse is walking away. Great shot.
Yeah that's my favorite too. Had a good laugh at that one. Can totally imagine myself doing the same thing, but shaking an angry fist.
Fantastic photos! I wish I was talented enough to get good action shots like that. They're always too early or too late.
The second last one of the grey is def my favorite! They are flying... wish I had the guts to do something like that, how exhilarating! Fabulous photos, thanks.
i love the chestnut horse in arena one =0 gorgeous pictures