Quote:
I always seem to end up with "reds". It's not that I don't like the color or that I purposely choose "chestnut/sorrels", it's their personalities that get me. Then next thing I know, I have another "red" in my backyard.

The first pic is of my ex-Egypt. Arabian Gelding - Admiral. Next picture is my 8yr. old Quarterhorse mare Dandy's Lil Jewel. Third picture is Admirals dam ShikoStorm and last set of pictures is my new trail horse 23yr. old paint - Skips Pretty Lace.
I love all the pictures you posted, especially the first one, it's soo pretty!
Here's my reds. Jax, AQHA, at 4 months old. Hope, grade paint mare, 7 yrs old. My baby girl..
---
Yesterday is history, tomorrow is a mystery, and today is a gift-that's why it's called the present.
misskingraven,

Thanks for the compliment on my guys. It broke my heart to sell Admiral, but I am really trying to campaign my quarterhorse mare and I wasn't going to have a lot of time to ride Admiral. So a woman who lives locally was looking to find a really nice horse to use as a trail horse and she bought him. It seemed kinda funny to buy a horse with all of the training that he has/had (English, Dressage, Jumping, and the Western disciplines) and then just use him to ride the trails, but she just loves him and he loves his new home.

And everyones horse are just beautiful. I love Clancy the hornless bull. I just want to kiss his little nose!!
---
Here's mine, they're all Paints.
Sapphire 8 year old mare.
Lakota, Sapphire's 3 year old filly.
Apache 3 year old colt.
---
Being horseless is the pits!!
Foal
Join Date: Jul 2011
Location: Beautiful rural NSW, AUSTRALIA
Posts: 163
• Horses:
2
Gotta love those paint reds.
Gotta love all the reds. Thanks for sharing, y'all.
Feel free to show your horses in different "moods". I know my two definately have them, being chestnut mares and all.
Moments after this peaceful pic was taken Sienna moved forward prompting Piper to begin a game of "lets lay our ears back and back up on each other".
---
No matter what road I travel, I'm going home
and if I'm riding a horse I am halfway there.
I am not in the least a 'red' fan, but this mare is my girl. Copper and all.
She is a saddlebred.
This horse, Major isn't mine he's my grandpa's but I have full-access to him so he's pretty close to being mine! The miniature mare, Goldie is mine and her papers have red roan on them but she's a golden color.... literally so she kinda passes as a sorrel. Sorry, neither of the pictures are the best.

My short story: Major was bought at an auction and you know auctions are taking a chance but he ended up being one of the best horses I have ever ridden. He's sweet and calm enough to put 6 yr. olds on his back. He was trained for Western Pleasure but I like to do barrels with him..... he likes it too! Goldie is just a real sweet mini that is so special to me. The story of how she came to be mine is pretty.... amazing. I won't go into it all but you can read her story on her profile.
---
Journey, Spirit and Goldie...
Love is when reality is better than your dreams!
My 6 year SE arabian gelding Freddy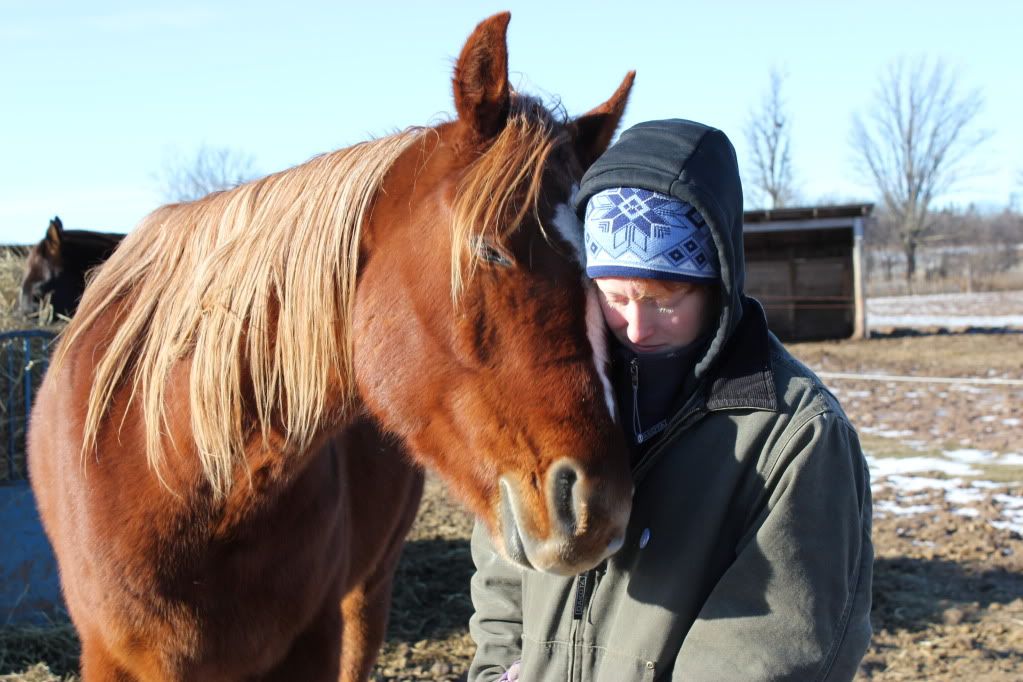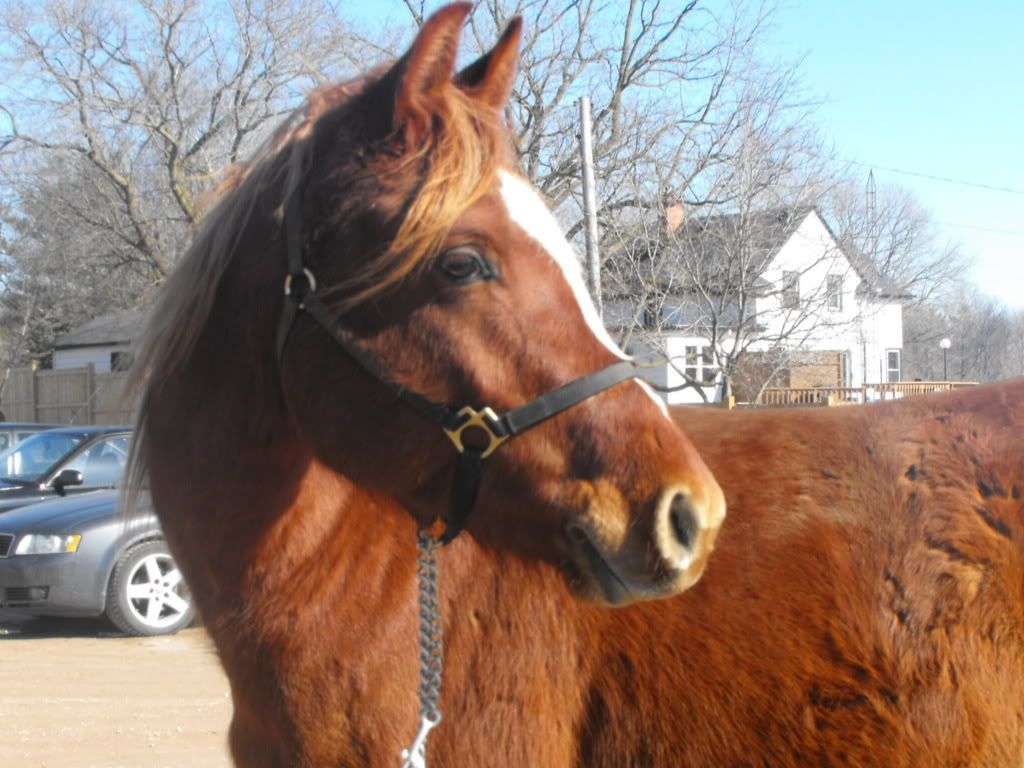 ---
To Finish Is To Win
Proud owner of El Yusaifr & Sun Frost Dude
I am very partial to chestnut paints...not just because I own one LOL...the chestnut really brings out their white.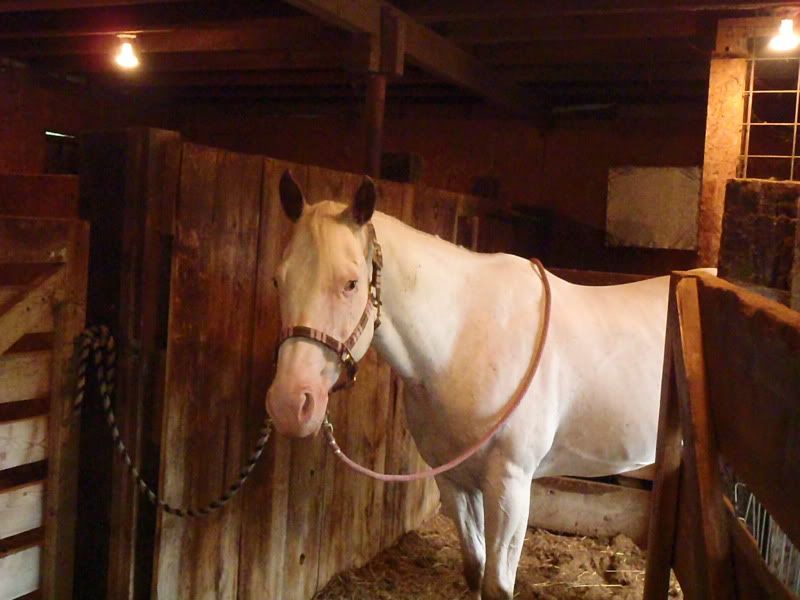 Well she use to be chestnut!
All that is left of her chestnut is the insides of her ears, a small section on mane right on her withers and her legs and hocks:
(feet have since been trimmed)
---
RH Queen O Anywhere "Sydney"
2009 Sugarbush draft
---
Last edited by QHDragon; 08-10-2011 at

05:44 PM

.