Some faves of my old gelding, Dakota. He was such a silly little snit. He knew my truck and would go nuts when he saw it or me. I miss him terribly (he went back to his old owners...long painful story attached there).
Hi!
I walked away from him and he was angry about it, so he was throwing a tantrum.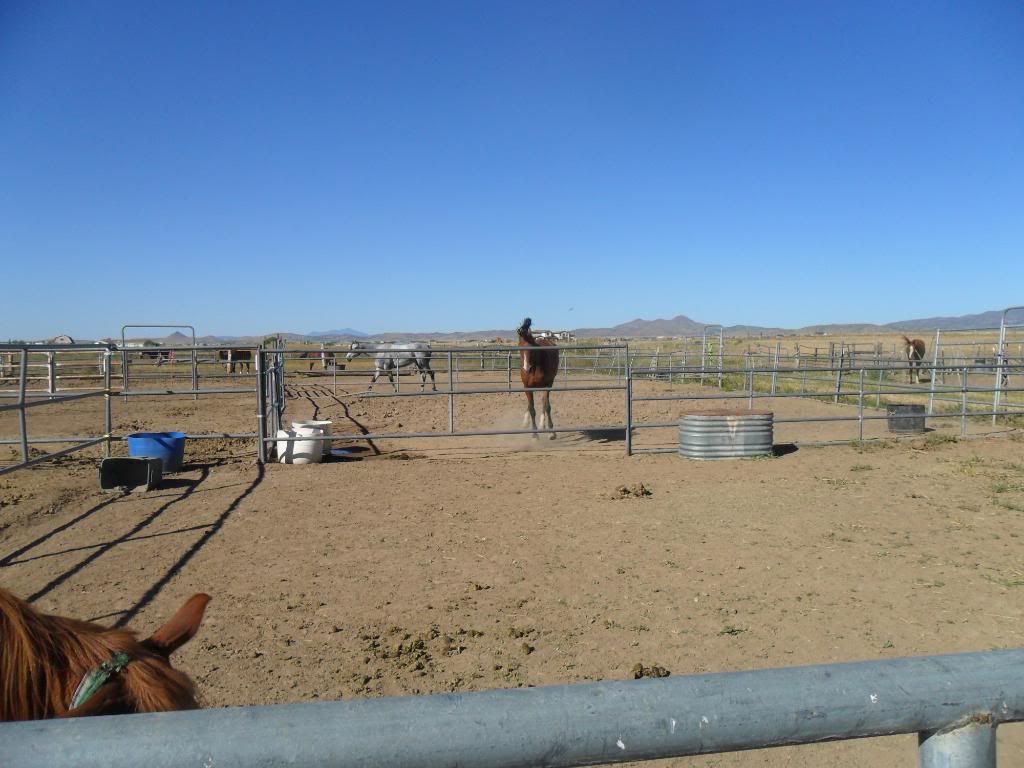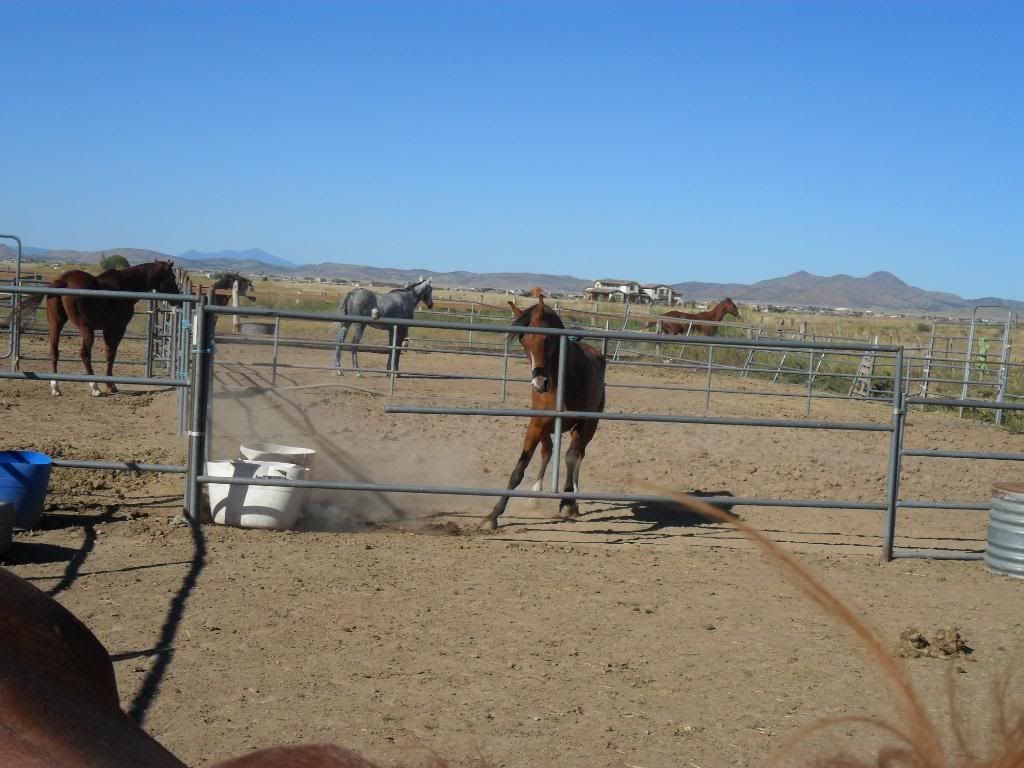 Feet slid out from under him and he landed on his tush.
He could be a jerk with adults, but LOVED kids! We used him briefly as a bareback, off-lead lesson horse for an 8-year-old little girl who had been thrown from a horse before and was terrified of them. He listened better to her than he did even to me! This is when my son met him for the first time: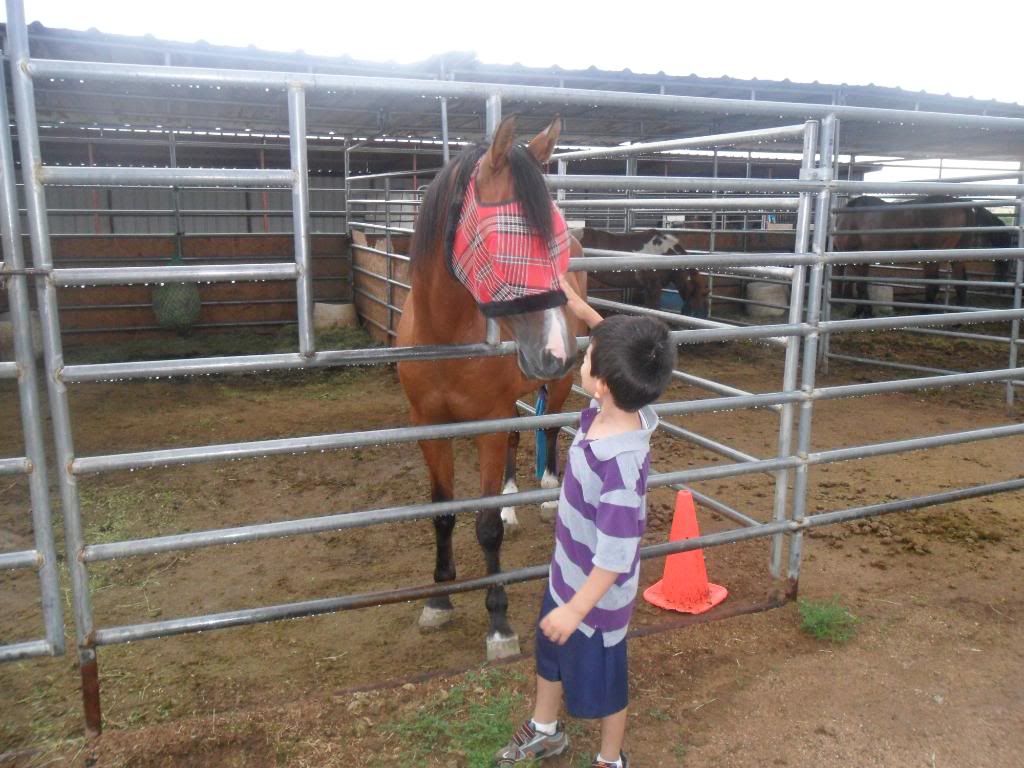 And my cousin's daughter (she's 7-years-old) up on him while I was trying a potential saddle on him (hardest horse to fit a saddle to I have EVER been around!):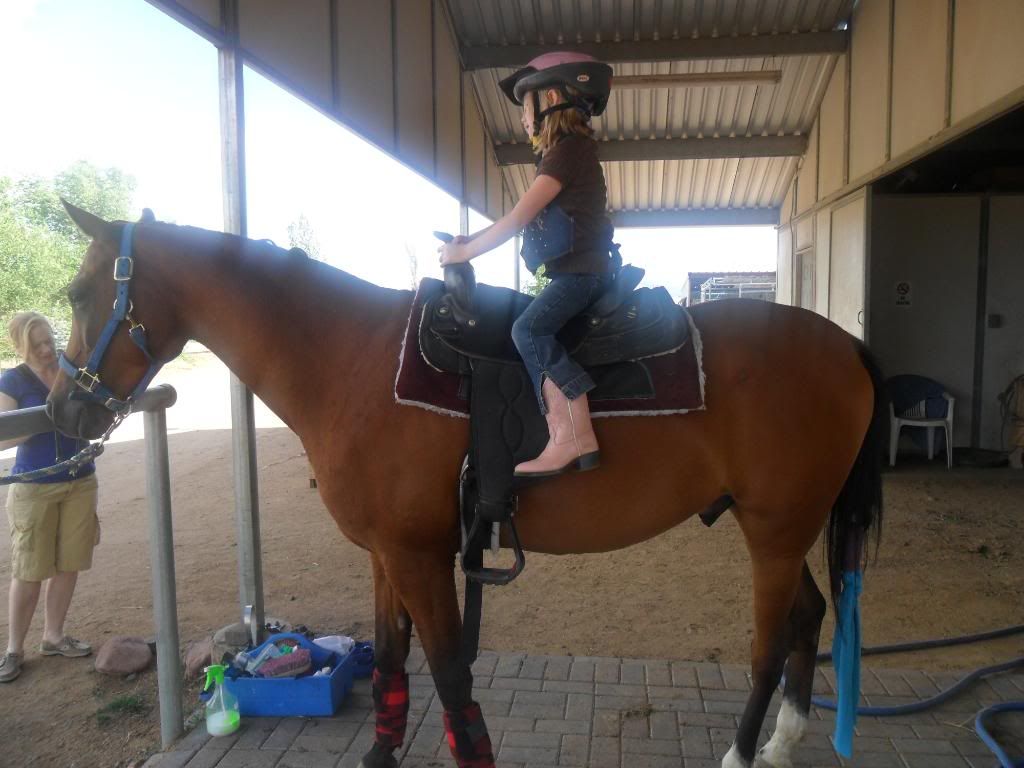 ---
Do not tell me I can't...because I will
show
you that I can.
My favorite pics of my boy are his baby pics. I can't post them on here due to copyright but here's the link to his breeders website with some of my faves on it
Zajaddi-Egyptian-Arabian-Twins-by-Imperial-Mistaar
By the way, he's the chestnut Zaim Staar
---
Riding: The art of keeping a horse between you and the ground. ~Author Unknown
---
This is my all time favorite of me and Archie. I was just bringing him in and was to lazy to walk.
Archies Beautiful face.
Now a couple of pics of Jack.
The first pic is of my OH on his first ride on a horse ever.
And the second if of Jacky Boys beautiful face.
These are my favorites:
Quote:
Your mini had an insanely long mane too! It's so thick and long I don't know what to do with it all!
Posted via Mobile Device
my mini? he really does, its crazy. his sister is at our barn as well hers is a little shorter but still very thick! weve started to thin it out a little for summer, its just to hot where im at for them. our haflinger has thick hot hair too :)
---
*TravAQHA* <3