Here are our girls..
14 yr old "Angel"
6 yr old "Lady"
and 4 yr old "Cinnamon"
---
On the sixth day, God created the Quarter Horse.
On the seventh day, he Painted the good ones.
yep solids so count they are so cute,Dartanion I so now what you mean my mares legs are sooooooooo hard to keep clean lol
Quote:

Dartanion: Mmmmmmm... black and white paaaaaint... *grabbiest of grabby hands* <3 Gimmeee!
Te he he you can have his hite legs >.< Just a PAIN at shows LOL I want the rest of him though lol I would give anything to give him black legs... well almost anything.
---
*+*Know Jumps Know Glory, No Jumps No Glory*+*
Well you've all probably seen these pictures on other boards but here is the paint I used to ride:
---
Every ride, good or bad, teaches you something new.

lol, my 14 year old bay mare, her name is angel.
Ireland
This is my 10 year old paint Chucky. He is sooo gorgeous!!! I love him sooo much!!!!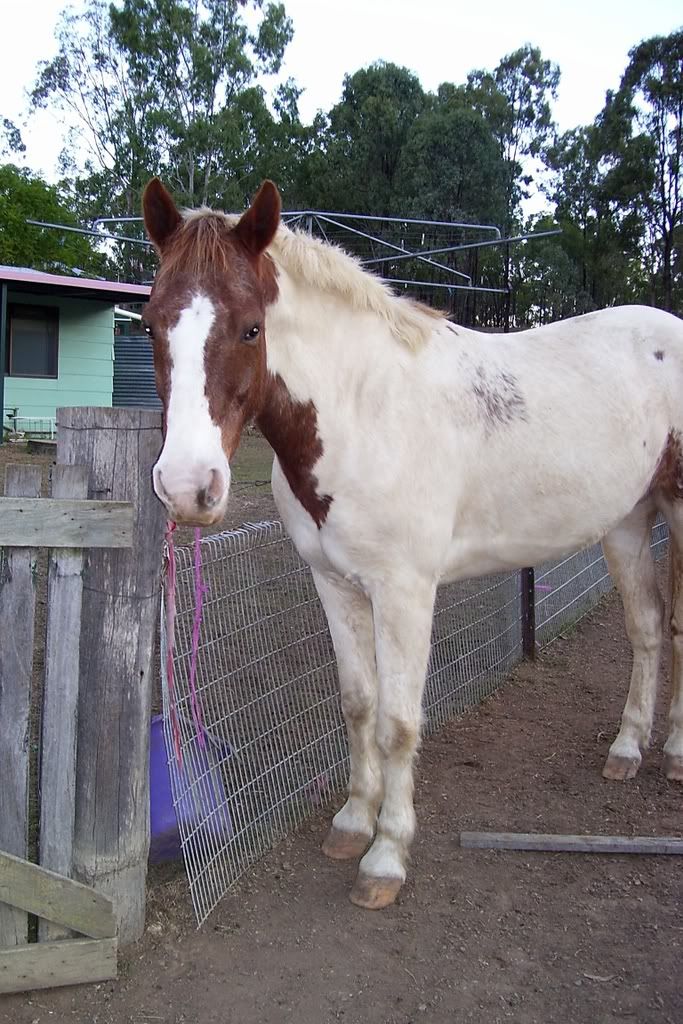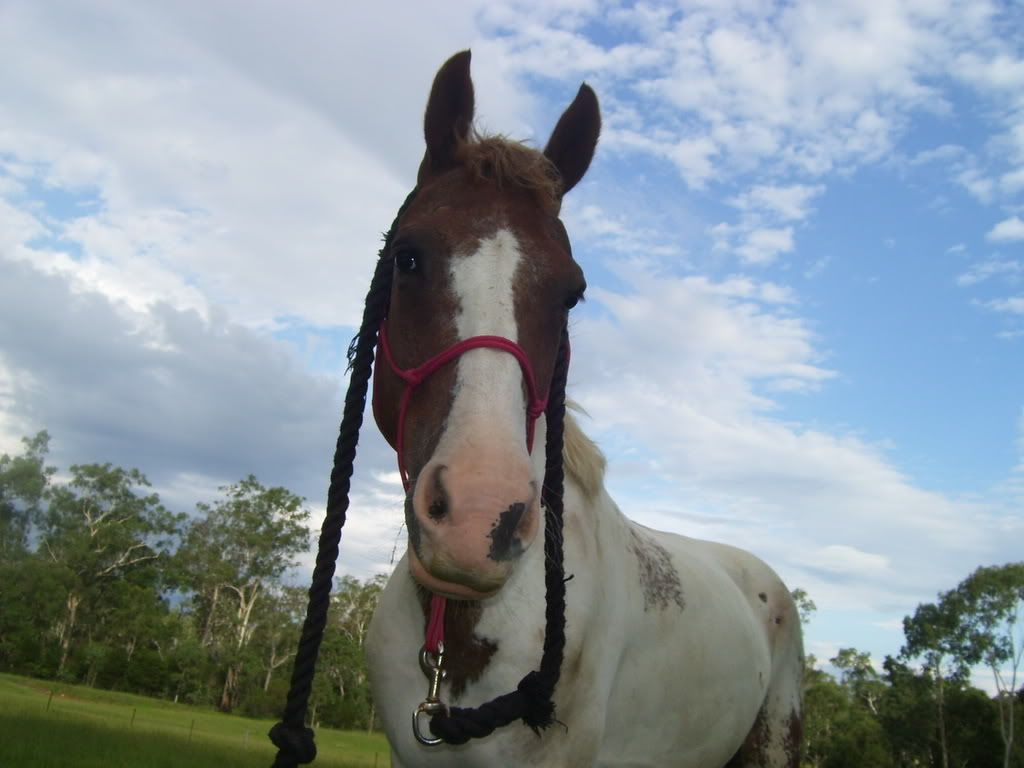 ---
Horses lend us the wings we lack
Not mine, but my friend's paint, Bo. Both his eyes are blue. He is my "boyfriend" as everytime I go over there, he tries to lift up my shirt!
---
Horses are God's apology for men.
And Rissa....having been pregnant myself...I can relate the the expression on Josie's face in the last snow picture! Too cute!
---
Horses are God's apology for men.
She's not a conventional paint, she's a tri-coloured.
Palomino, black and grey.
Limone :)
Ooh Kate! Even better.. She is Buckskin and Paint! =)

I love buttermilk buckskins! =)

... and are you falling off? Or playing a mounted game? LMAO!