Show off your mecate reins!
---
Ok everyone, lets see your mecate reins! I'll start off:
(sorry about his dirty legs)
Sorry about my sisters mouth being in this one lol but here is a close up of the PERSONALIZED (to match his breast collar) slobber straps!
one more for the heck of it
your turn!
I like the color of the reins
---
Country Woman


Thank you! Blue is his color (:
Pretty! Looks great! I'd post in the tack section as well, if you haven't already!
Ok! Great idea! I'm so happy with my purchase! I'll post a link to the website.
Here's mine, no bling for me lol!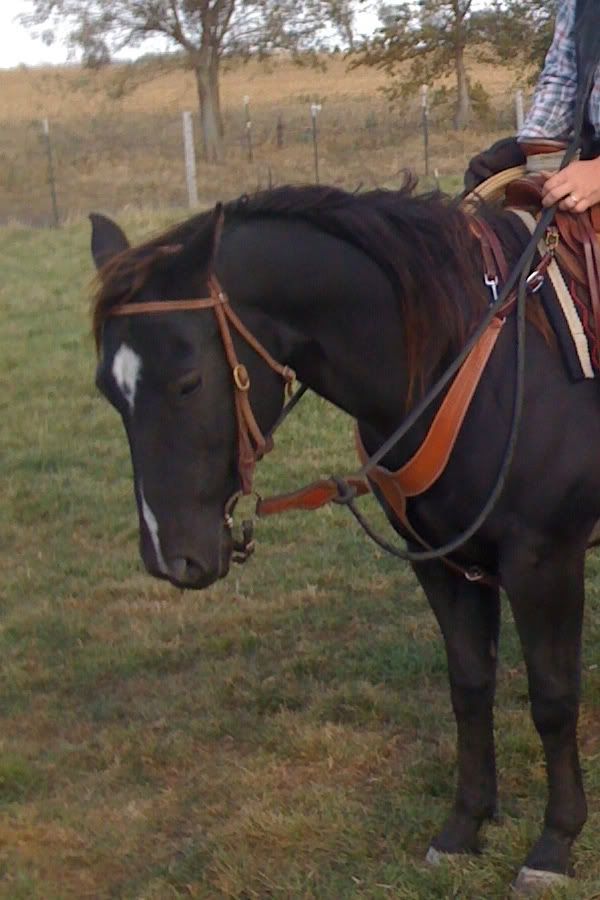 Posted via Mobile Device
I don't use them because....the original mecates were braided horse hair, very light. The horse carries twice the weight on his bit on one side because of the get down line. With horse hair this was insignificant. With the yacht reins, I feel it makes quite a difference. Too much for my liking.
I'm a teenage girl...Bling is to be expected (; I love your horse's bit though!
Yeah the guys would never let met live it down if I had that lol! The bit is just a Weaver brand with brass buttons on it.
You can't see it but I've got a double overhand stopper knot on the off side slobber, it adds a little more weight to offset the get-down rope and also allows the rein to swivel. There's supposed to be some weight there to signal the horse. You see how long my slobbers are, that's to give the horse more feel for the change in balance before direct contact/pull is applied. It's design is to mimic the weight and balance of romel reins with chains.
The use of horse hair rope is taken from the hackamore and applied to the snaffle. A six strand with a core mane hair mecate isn't really all that light and anyway it's tied on top of the heel knot of the bosal for added weight, it was not meant to be light.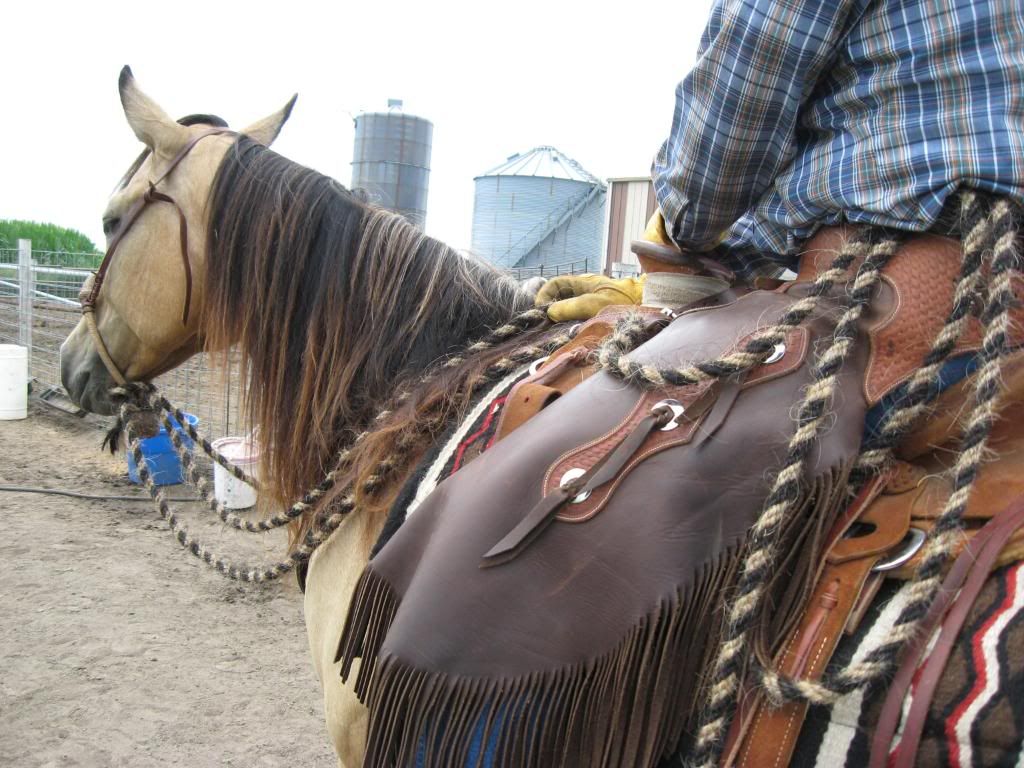 Posted via Mobile Device
---
Last edited by Mike Zimmerman; 01-13-2012 at

07:03 PM

.
Wow they are really cool! You wouldn't catch me with them though ;) But they are so awesome!Nice colors as well :P
---
Cross Country- The act of hurling yourself and your equine partner at a stationary object with poise and grace while attempting to survive...