Show pics of your critters in the snow.
---
Here is Sparkles and her 2 arabian friends Baby and Schmay. Donkey as we now call him. And a pic of the cows enjoying some bluegrass hay
---
Last edited by Debbiesgypsy; 03-19-2015 at

11:34 AM

.
lovely snow pictures of your animals
---
Country Woman


These are from 30min ago, was snowing and wanted some pictures of some of the critters in the snow before it got dark and it melted.
Here's Chil while it was still hailing a bit.
Then Yuki, had to toss her off the deck three times before I got a picture. Don't worry, she is an indoor cat when it rains or snows and is brought back in before dark.
Lastly, my pony, the LGD pup and one of my rabbits.
---
http://Forever-Farms.com
Babydoll Southdown Sheep
Extremely cute! :)
---
Whoever said diamonds are a girls best friend clearly has not seen a horse.<3
Cute pictures, everyone!
Snickers, too, LOVES being in the snow. :)
---
I have come a long way, to surrender my shadow to the shadow of my horse.
/James Wright/
gypsy absolutely loves riding in the snow ! she always finds the biggest piles of snow and tries to walk us through them, even if they are taller than her !
---
Gypsy & Scout <3
Everybody is a genius. But if you judge a fish by its ability to climb a tree it will live its whole life believing that it is stupid. ~Albert Einstein
My old girl wasent to pleased with the winter storm we had yesterday haha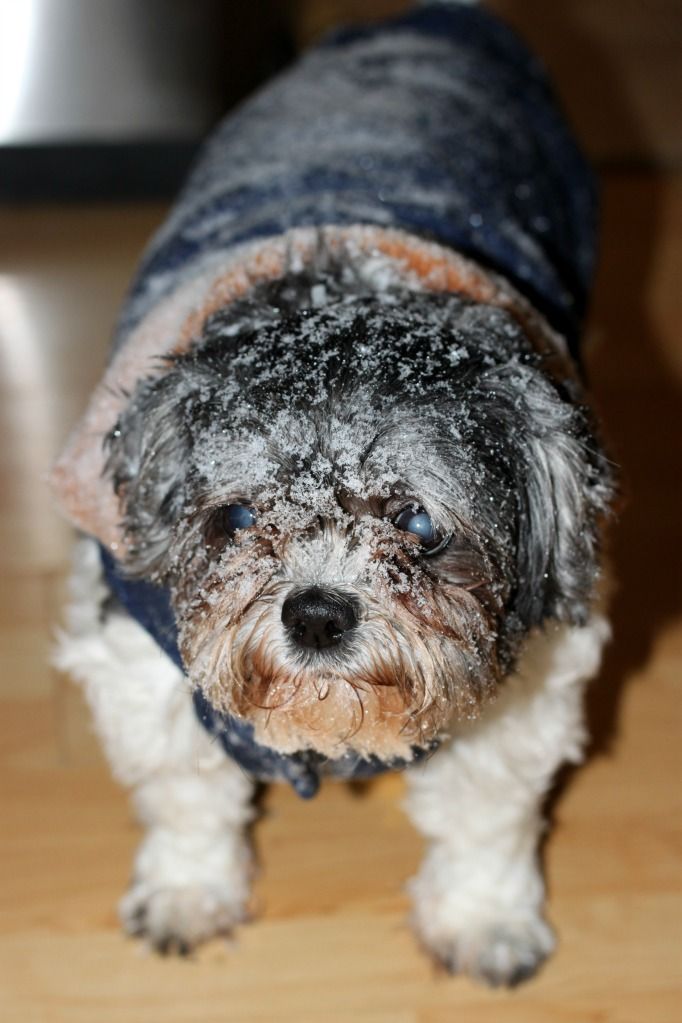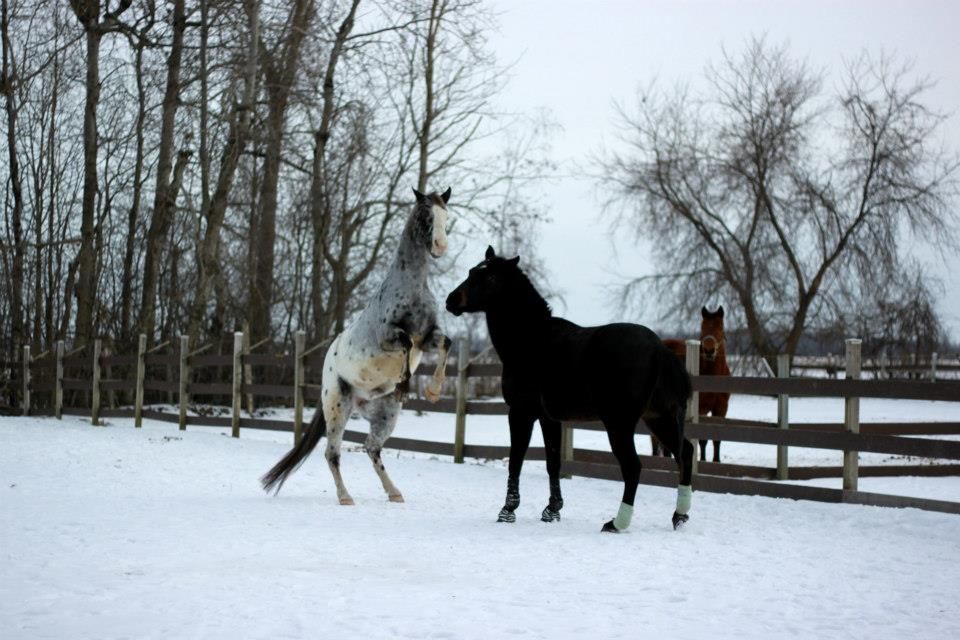 My younger puppy loves the snow
So much snow we got people had to digg there cars out LMAOOO
Green Broke
Join Date: Jan 2010
Location: south of nowhere, north of nothing
Posts: 4,643
• Horses:
6
Well not exactly my animals (mom is failing in that department) but
This is our idea of Redneck snowboarding
My dad pulling my nephew behind him on the four wheeler
_facebook_-1432164035_.jpg
Oh I am so moving to canada!!! Look at all that snow!!!!!
Similar Threads
Thread
Thread Starter
Forum
Replies
Last Post
Some snow pics

NdAppy

Horse Pictures

1

01-01-2011

01:10 PM

Snow pics

xXEventerXx

Horse Pictures

8

12-13-2010

10:30 AM

Snow Pics

Mingiz

Horse Pictures

9

02-07-2010

06:44 PM

Snow Pics!

wild_spot

General Off Topic Discussion

11

06-24-2009

06:20 PM

Pics of my horse and other critters

FoxyRoxy1507

General Off Topic Discussion

8

07-28-2008

12:02 PM