Good topic!
All the horses look so cute in the snow.
Oh my gosh ... Chex! How CUTE is he?? Aww ... I love the one of him standing all squared up in his little blanket ... aww... I've never seen a foal with a blanket on before.
---
"'For I know the plans I have for you,' declares the Lord. 'Plans to prosper you and not to harm you, plans to give you a hope and a future'" ~ Jeremiah 29:11
Yearling
Join Date: Feb 2007
Location: In the Phantomof the Opera's lair beneath the Opera Garnier
Posts: 1,112
• Horses:
3
Pretty Snow but BRRRRRRR too cold for me!!!
Foal
Join Date: May 2008
Location: Flinthills, Tallgrass of Kansas
Posts: 213
• Horses: 0
Great "snowtographs" you all have brought a smile to an old mans face.
If Vida didnt tell you all I'm stuck out here at work all Christmas.
Third shift too.. I'm the only one in this factory building. Not a creature is sturring except me and a mouse.
Keep the snowtographs comming gives me something to do on breaks.
If you read this post Missy Maureen, I love ya and see you in the morning...
Here is an old snow shot from 2006 when the phillys first snow.
---
"Horses raise what the farmer eats and eats what the farmers raises" "You can't plow in the ground and get gasoline"...Will Rogers 1932
I think it's kinda sad that this is the best I can do. Iceland isn't living up to it's name these days (and I forgot to bring out the camera when it was snowing more :roll:)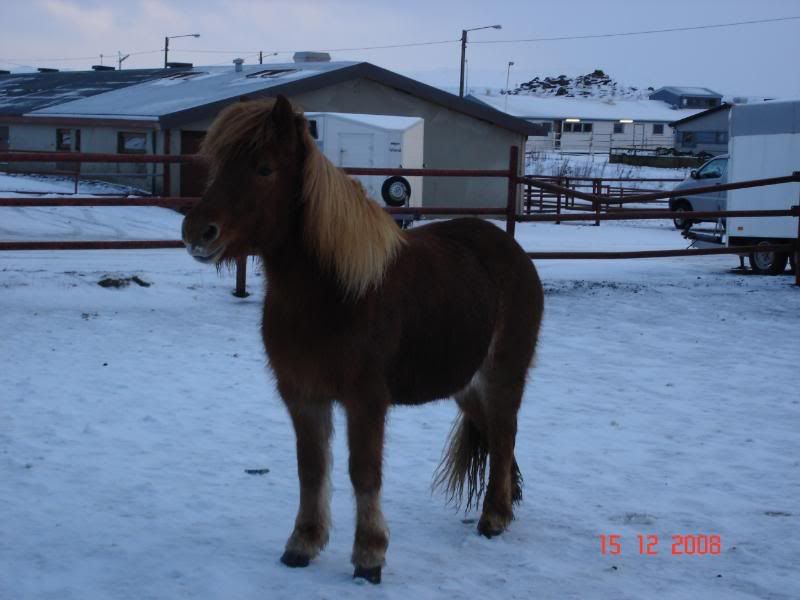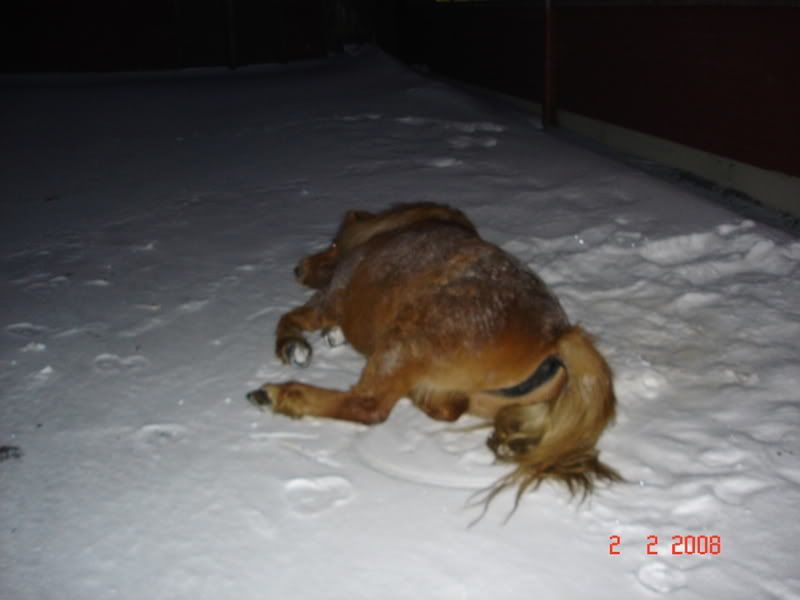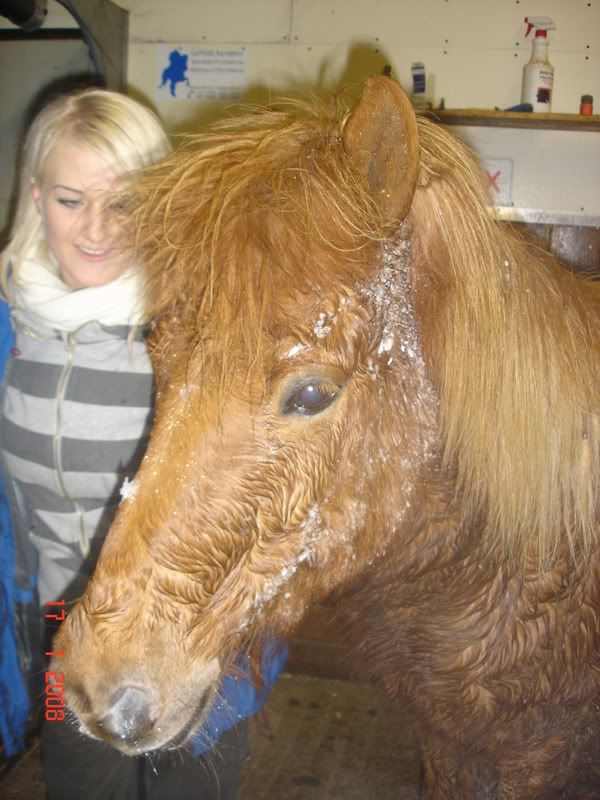 *the last two are almost year old*
So yesterday it was snowing like a banshee but wonderfully warm only about -5 celcius. So out I went with my trusty steed and this is what we saw -- just beautiful. Today was even nicer. But you can see there is soooo much snow that my feet are dragging in it!

The picture of the road -- usually you can see twice as far!
I am so jealous. I love riding in the snow but we haven't had any significant amount in the last couple of years. The last time we got a really good snow was about 8?? years ago. I keep hoping that I will get snowed in back home and will have to call in "stuck" at work and just stay with my horses. No such luck though, it just stays cold and windy here. Beautiful pix everyone.
---
Always remember that feeling of looking at a big, open country over the ears of a good horse, seeing a new trail unwind ahead of you, and that ever-spectacular view from the top of the ridge!!! Follow my training blog:
http://robertsontraining.blogspot.com/
Riding in the snow is fun but whenever it snowed this year i was to busy and i couldnt ride:(
---
---Riding horses is something totally different then loving horses---