Peter when I first started riding him:
2 days ago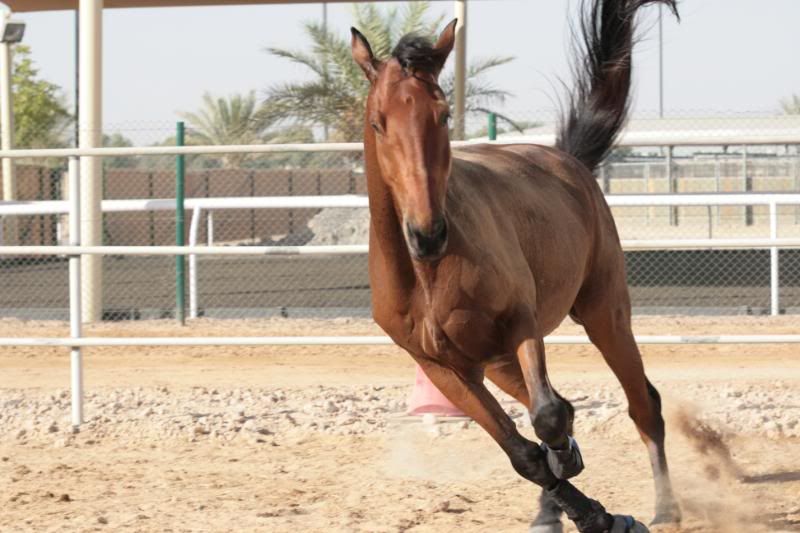 Toby when I bought him in December 2008
Now
---
Laura
"When you're young and you fall off a horse, you may break something. When you're my age, you splatter." -- Roy Rogers
older thread but thought I would add!
goes before to after :)
Still a bit ribby
Ribs almost gone??
Face shot, first day home.
Few days ago. Looking so much more relaxed.
WoW!
What A Quick Transformation!
Your Horse Is Gorgous!!
---
a silent night,wen friends are few,I close my eyes nd tink of u.A silent night,a silent tear,a silent wish dat u wer here♥ Is maith liom cąca milis:) lol
honey, i dont have her anymore but i still like to share, she had strangles and terrible feet when i bought her at auction, her new owners sent me the first aqha belt buckle she won last year! im so proud of my girl! the first three were from the first day i brought her home (had to leave her at the auction overnight
) second 2 are a few months later(winter fuzzies and feet still healing) and last three were of our big memorial day trailride last year!
---
Ω Horses are a projection of peoples dreams Ω
this is Bella, I have had her for 15 years but but at the begining of the year I was forced to put her into boarding. The place I had picked out was beautiful! Bella would have a great pasture during the day and quality food. Sounds great. Well everytime I went up there,(I was only able to go up on the weekends) she was in her 12x24 pen, and I could tell she started losing muscle, so I asked the caretaker wheather or not she was getting out, and she assured me she was. I wasn't able to get up there that next weekend, So when I got up there the next weekend I found that she had absolutely no food (she always leaves scraps for later) and NO water. I tried to get ahold of the lady, but she wasn't home and wouldn't answer her cell phone!! I went up to the hay shed and it was FULL!!! I looked into her grain storage and it was moldy! So needless to say I got her out of there 2 days later, and I came up everyday to feed her until then. When we came to pick her up (and our pony who seemed fine) the lady was there but didn't even notice we took our horses!!!

The fisrt picture was just days before we moved her to this facility.
the second it the day we picked her up
and the third is just TWO WEEKS after getting her to the Funky Farm!
---
♥ Gypsy gold does not chink and glitter. It gleams in the sun and neighs in the dark ♥