Showing off the love of my life =)
---
Hey everyone! i wanted to share a few pictures of my purebred polish arabian gelding Rocky. i think he's got a really nice build and has an excellent temperament. feel free to comment! also, if anyone else has an arab and would like to share pics of them, go right ahead. i always like comparing my arab to other arabs just because the breed can vary so much depending on the strain the horse is bred by.
Absolutely beautiful :) I love the baby blue.
---
Quote:
Absolutely beautiful :) I love the baby blue.
thanks!! lol i love that saddle pad. you can't see from the pictures, but it has little wizards all over it
Handsome boy you have there! I like Arabians.
---
Horses are God's apology for men.
hes very pretty boy defintly can see polish in him
---
The daughter who won't lift a finger in the house is the same child who cycles madly off in the pouring rain to spend all morning mucking out a stable. ~Samantha Armstrong

ya the polish strain makes him a bit stockier and less of a dish face than say the egyptian strain
I am usually not a fan of Arabians, but I love this boy. =]
---
Red Money Maker (Red) - 2004 Sorrel QH Gelding
He's a pretty little guy!
He's sure a cutie! he looks like a fun ride.
I have an Arab too and since you said you like seeing pictures of other Arabs I figured I should probably help you out and show you pictures of my baby girl.
This is Lacey. She's a 24 year old unregistered Arab. I'm not sure if she's actually pure or not, she probably is since her previous owner was a well bred Arab lover (and she bred Lacey) so I'd bet that if I ever could find Lacey's parents they might just be something to talk about.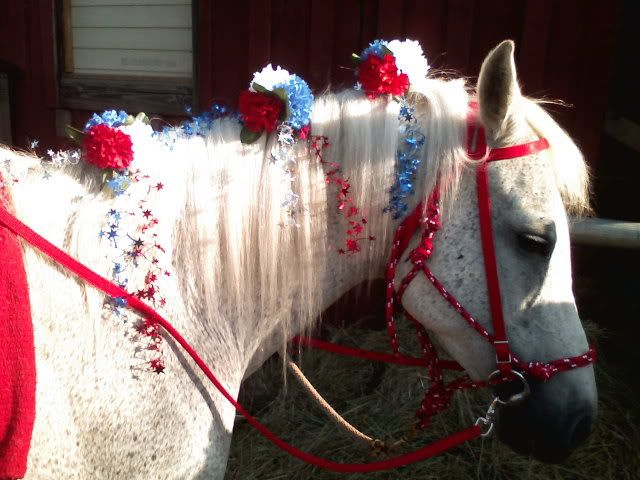 ---
Fabio - 13 year old Arabian/Lipizzan gelding

~
Rest peacefully, Lacey.

well she certainly looks a lot younger than 24. and i definitely think she's purebred, maybe Russian arabian by the looks of her. thanks for sharing!!