Siblings
---
I have a paint gelding named Pinto bean and he has many siblings that I know so I thought I would post pictures/information on them all!!
This is Dusty. He is out of a QH mare named Jewel and paint stud blue
I think he is 5 or 6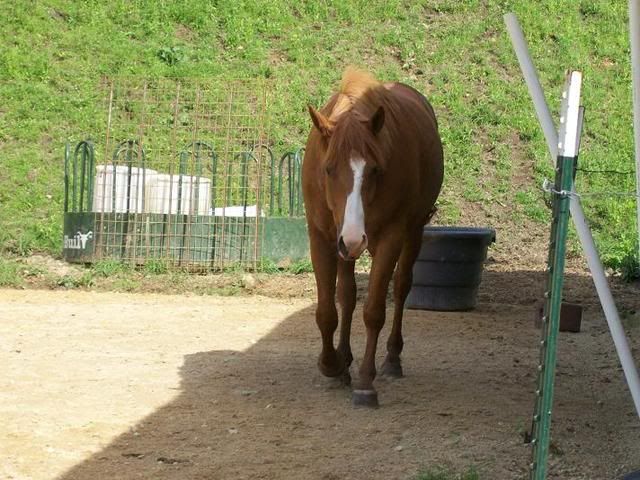 This is Cheerio out of a welsh pony mare out of Paint stud Blue
he is 7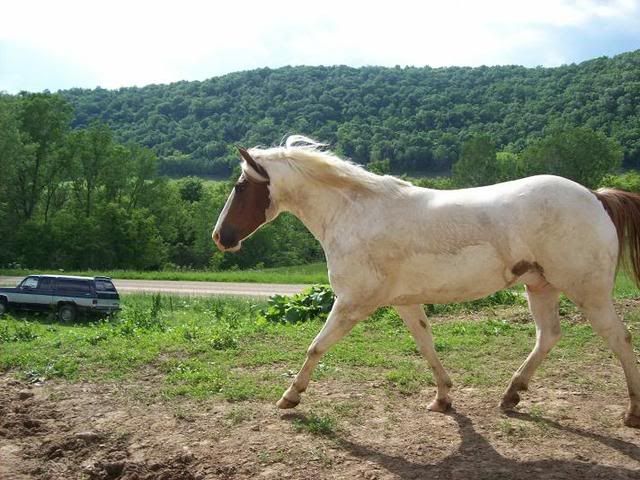 This is my boy Pinto Bean out of a mare (Idk her name) and Stud Blue
he is 5
This is Indigo She is Pinto's full sister
She is 4 years old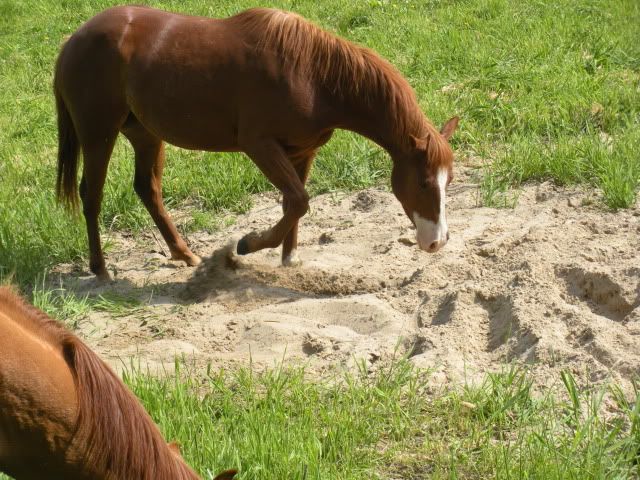 Shadow IDK the mare but out of Blue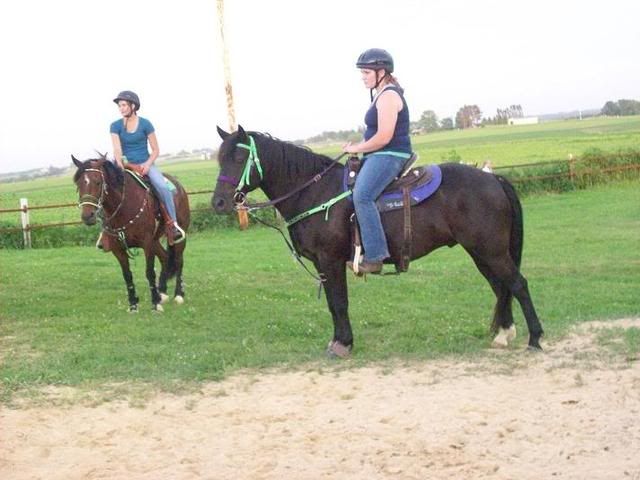 Then there is 2 other geldings named Snip and Bailey who I don't have pictures of and another mare Idk her name either.
Post pictures of your horse's mom/dad/siblings!!
---
RIP Minnie, 1981-January 15, 2010
RIP Maggie Mae I miss you
They're all gorgeous. Your guy is stunning!
There are some very cool marking on those horses!
---
Lovely markings on all of them!
These guys have got some good markings too, their momma is sabino. My sister owns Apache.
All have the same mommy:
Christian's Blaze aka Cali
And the babies:
1) Cali's Blue ID Apache aka Apache-
4yr old Gelding Registered with AWS/Half Walker/Pinto Horse
His daddy:
2) Texas Ranger
2 1/2 year old AWS Gelding, probably Pinto Horse too, not sure on that one
Ugh I have like no pictures of him... I swear he's not really deformed, the camera is just good at skewing things!
3)Dun n' Sun aka Sunshine
Registered Yearling AWS Filly
Thats the only yearling picture I can find. She's already 15.1! She's standing next to a draft cross in this picture.
Weanling picture:
Baby pictures (the date on them is wrong):
Her daddy:
And the most recent...
4) Virtual Reality aka Vinny
Not registered yet but will be AWS
He looks so much like Apache! Its scary!
Only recent full body I can find, and its been edited:
He is by Ferdinand II (the Selle Francais) who competed Grand Prix show jumping and PSG Dressage. Also impossible to find a picture of! There are too many Ferdinand/Ferdinand IIs! Vinny may be kept as a stud.
Your horses are really pretty!
---
When God Made Horses, He Painted The Good Ones.
"All I pay my psychiatrist is the cost of feed and hay, and he'll listen to me any day."

I have my mare Cinder, she was sold to me advertised as a TB/Appy but I think there's arab in there somewhere...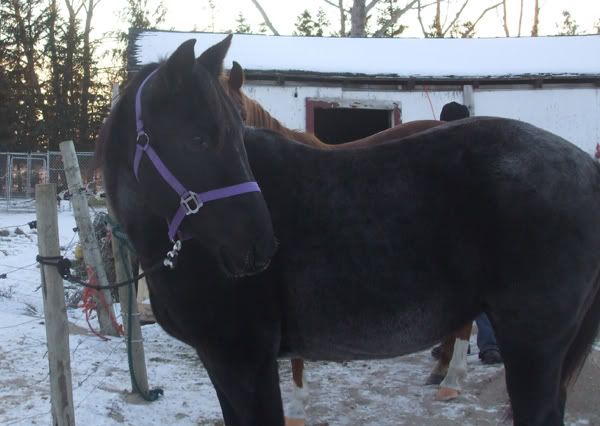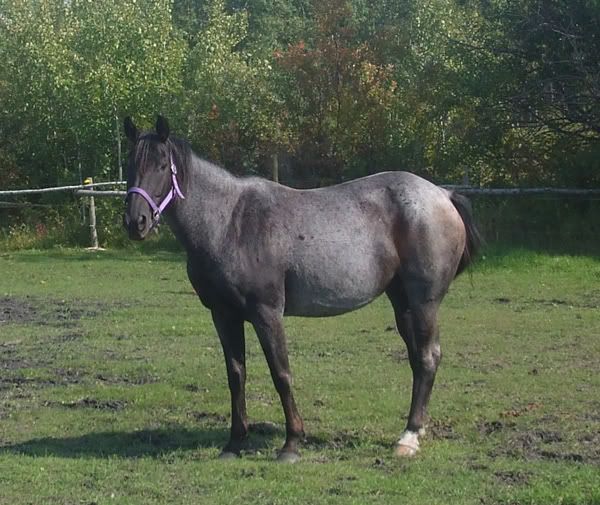 My mom bought a Welsh Pony stallion with plans to geld him, but after breeding for a pony foal! I don't have pics of Merlin, but he was 13hh and jet black.
This is Max, age 3 in these pics + winter whoolies!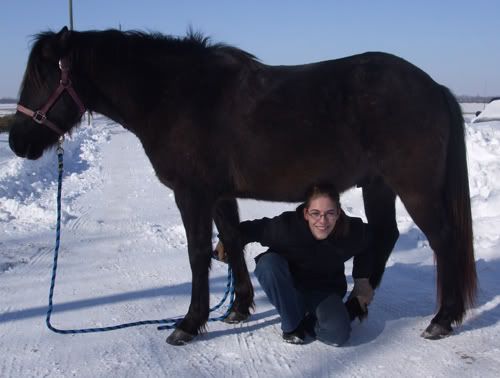 Age 4 at his new home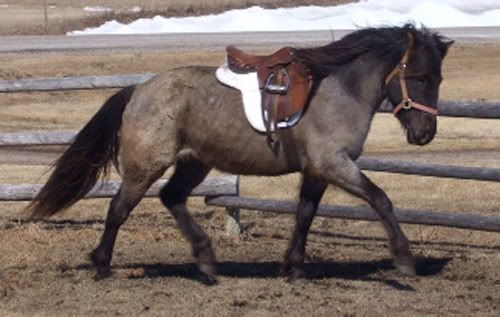 And with his new owner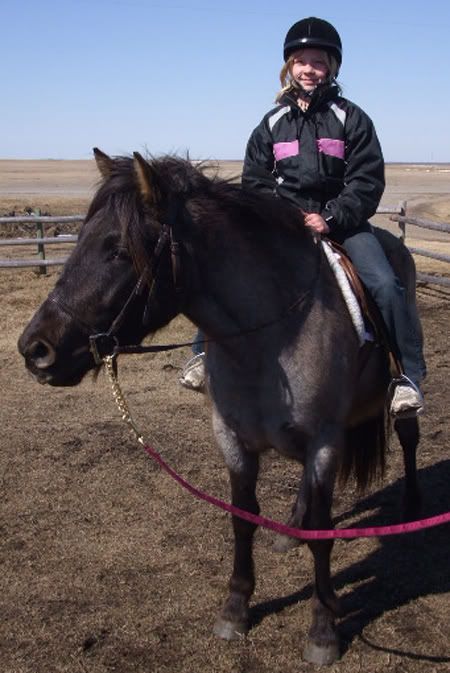 She was nervous at first but I just got an email yesterday that they're sucessfully doing 2' jumper courses now! I nearly cried...so proud!
These are last year's pony club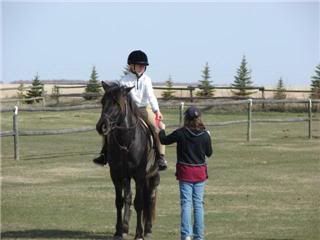 Then we were told the Welsh Pony stud was orchid and couldn't be gelded without VERY expensive and risky surgery...we had to sell him, but not before he broke loose and tagged Cinder again! Brat! This is Khodi, I only have the one picture of him as a yearling, sorry! We were introducing tack and he was pro :)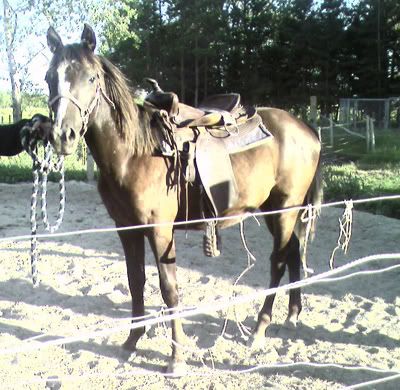 ---
Never ride faster than your guardian angel can fly
My mom has a 14hh QH/arab mare that was also covered by Merlin...twice. First Flika -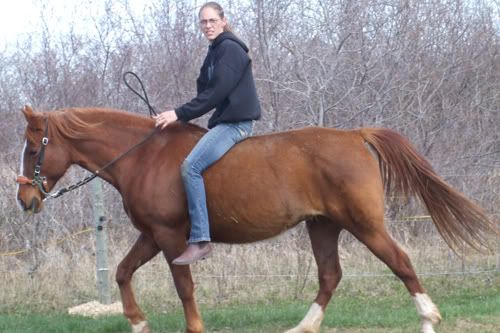 Shekhan was her first, topped out at 13hh.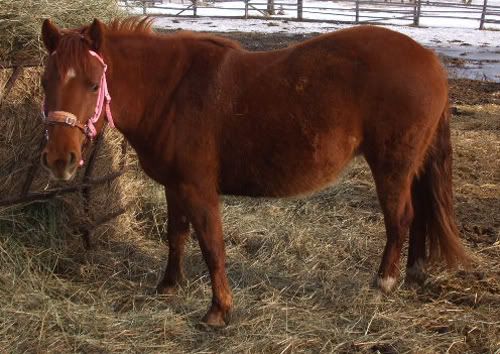 And then Clarke came from the above stated escape by Merlin! He was 13.2hh I think.
My mom's other mare, Dove - she's a 15hh Appy/Mustang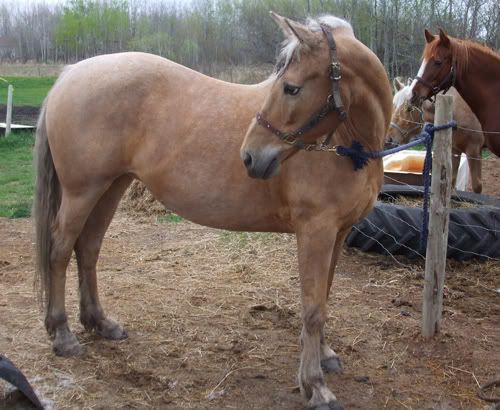 And Justus! topped out at 14.1hh now so PERFECT for a kid's jumper ring...
So now learning to jump!
That's all for my family tree! LOL
---
Never ride faster than your guardian angel can fly
Just wanted to say that your horses are very pretty. I know that father to the I believe the second horse. His name is Score's Dakota, he was at the barn where I use to board my horse. Rocket as his barn name was at the barn is now gelded.
---
Yeah, he's by Score's Dakota. Apache was a "woops" baby, my trainer bought his mom pregnant, unaware that she was. Turned out to be a lovely horse. I am aware that they gelded him, kinda a shame - another of that cross would've been nice.

Cool that you know him though, small world.