Silly pic
---
I took this of my horse today and thought it was kinda silly.. Post silly pics of your horses!!!
Thanks!! oh i also updated on my DAY 1 Forum!!
lol I like this picture of my boys at play xD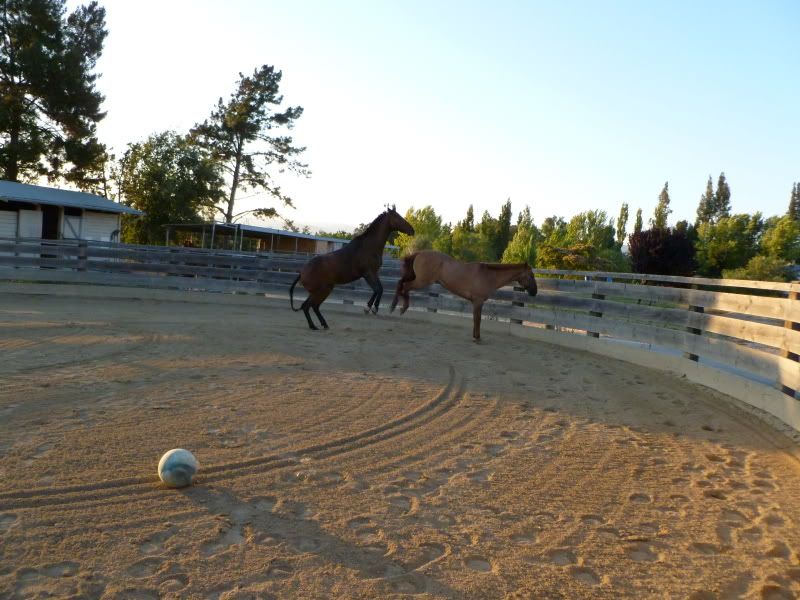 They're hilarious because they run around like idiots kicking out at eachother and rearing and bucking but never even actually touch each other.
It's so funny to watch.
Haahaa .. kinda looks like rearing horse is about to get knocked out...lol
lol Kainne is pretty lucky, Buddy is too old and stiff to kick out too far..K can be a real pest sometimes. They're so silly xD
hahhaaa those are GREAT!!! How funny!!
I love them all! The last one is great.
I don't have any recent ones. Here is one of Crystal...she loves to come begging for cereal.
---
Last edited by All4Crystal; 08-22-2010 at

09:08 PM

.
What a fun thread! I have a NOSE!
---