Sir Twitch-A-Lot
---
So I picked up a new horse yesterday to take the place of my appy, who we've discovered has physical limitations that just don't make him ridable for many of the things that my wife and I do.
Meet Twitch (the Sir Twitch-A-Lot is supposed to be his "show name," according to the wife...).
QH, 8 years. Bit skittish (or twitchy, which is where he got his name), but he's not been ridden or messed with in over a year. Guy that was keeping him had his kids riding him around the end of last week, though.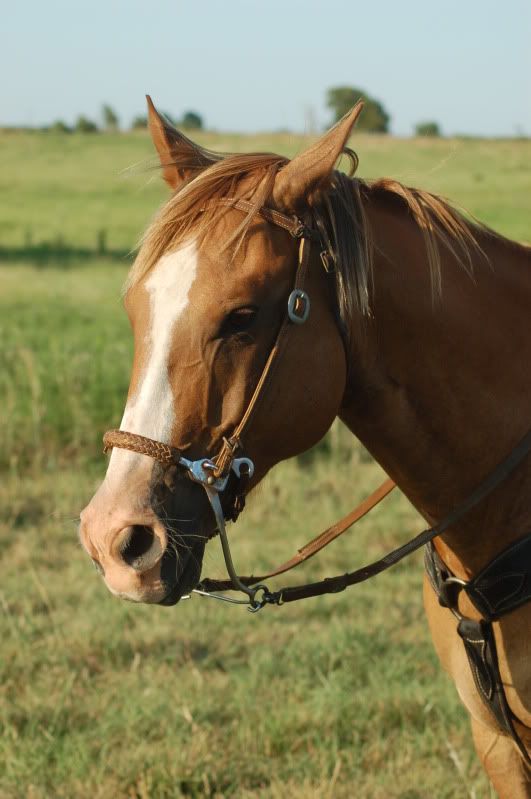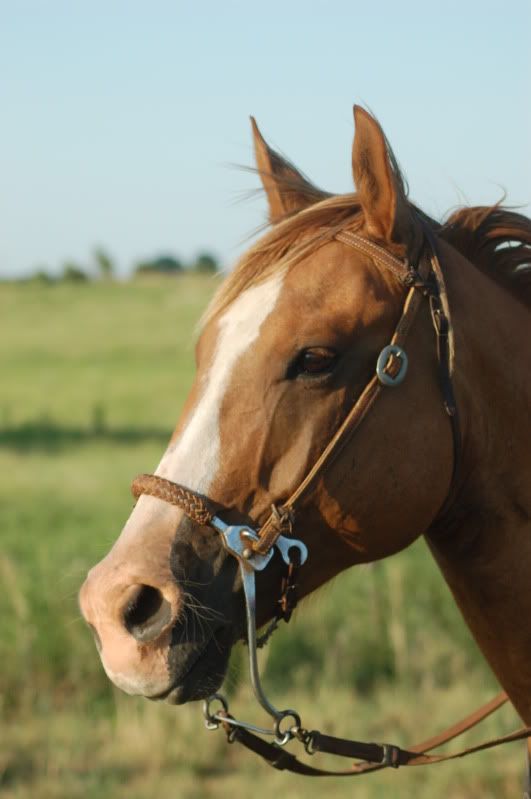 Me, Twitch, & Misty the cat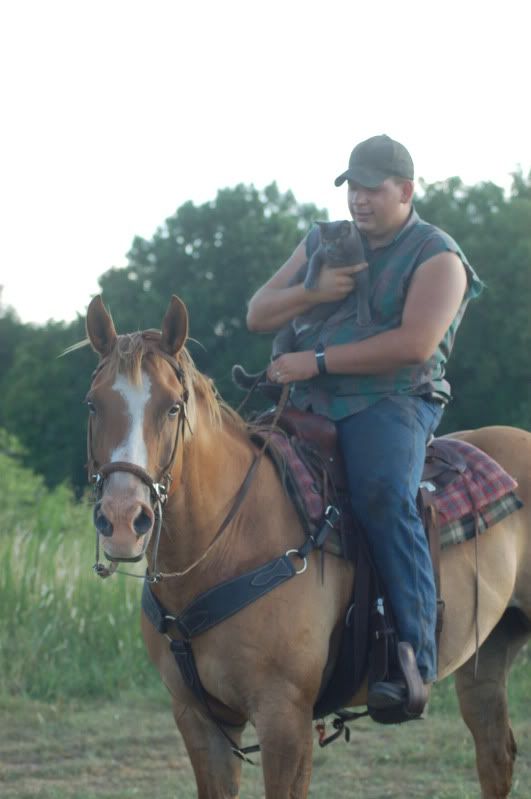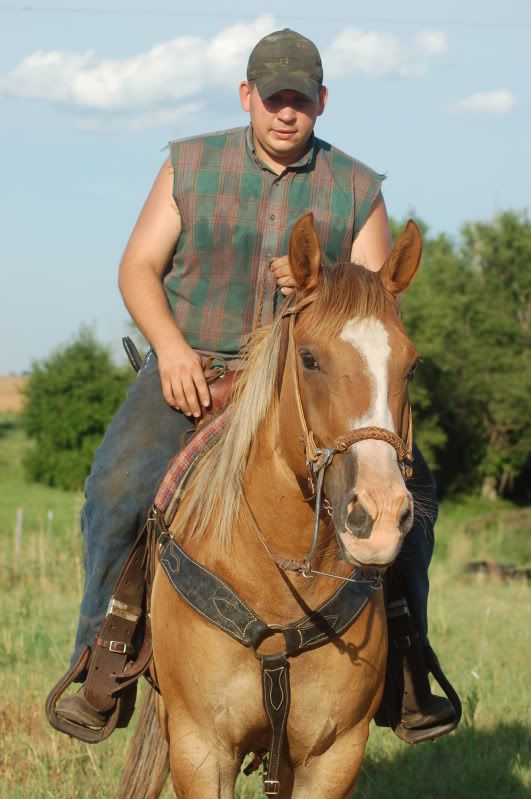 Me, Twitch, & my brother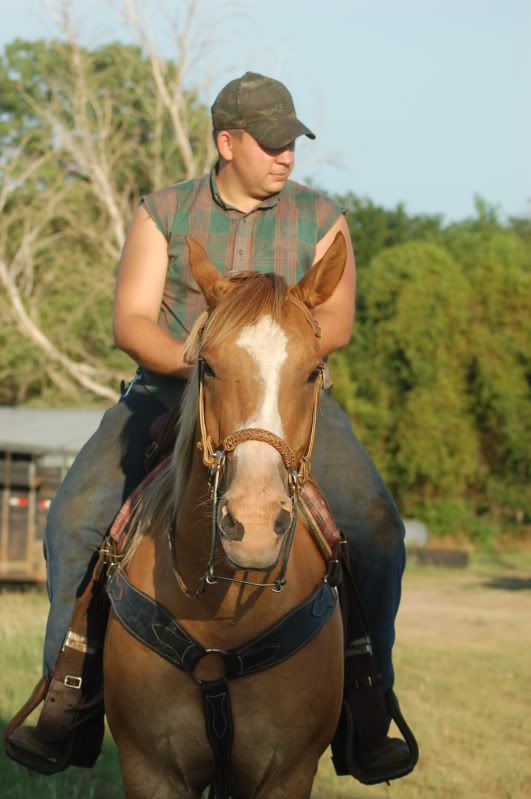 Green Broke
Join Date: May 2009
Location: Winnipeg, Manitoba, Canada
Posts: 4,510
• Horses:
2
I have to say, he's absolutely gorgeous! Great build, awesome face!

On another note, THANK YOU for putting his hackamore on correctly! It drives me nuts how often I see them adjusted incorrectly, hanging down above the nostrils and cutting off air aupply!

---
Quote:
I hope God tells her to smash her computer with a sledgehammer.
Gorgeous boy, and I second that vote on the hackamore! My friends always put it on wrong and it drive me nuts that I have to fix it for them every time. -.-
Posted via Mobile Device
LOL! well that cracks me up. it's just what i grabbed, that's probably the last time i'll ride him in a hack, and he's got a big head, took every notch to get it on him worth a flip. however, i DO know how to get one on right...

anyhow, his ONLY real problem is being mildly sickle hocked.
Hes really nice looking. He doesn't look sickled hocked to me, or course I can really only see his hocks in the pic riding double. If you want to see sickle hocks take a look at my mare haha!
Aw he's gorgeous! I love his face! I'm usually not a big quarter horse fan (even though I own one!) but the ones with the chiseled, intelligent faces absolutely win me over every time! That is your boy to a tee!
---
first few minutes i saw him i wasn't sure what i thought of him, but he grew on me fast. he's a bit talled than my appy, who's 14.2. i measured twitch on sunday at 14.3, he may be a bit bulkier, however my saddle fit him without adjustment from chief.

i'll see if i can't get the wife to get some pictures, and maybe some video, so everybody can see what his back end looks like. i had the guy who was keeping him's 11 year old kid get on him and ride him around a bit so i could watch him, but i never did get to see his backside. he rode off before i had the chance to look at him.

i can't wait for tomorrow because his riding work starts in earnest!
My, he is BEAUTIFUL! I really like him. =]
---
"Great spirits have always encountered violent opposition from mediocre minds."

Similar Threads
Thread
Thread Starter
Forum
Replies
Last Post
Twitch?

SorrelHorse

Horse Training

24

07-22-2010

01:27 AM

ear twitch

thunderboomer

Horse Grooming

6

06-23-2008

07:10 PM