skye and doms new pony marty riding pics (pic heavy)
---
dom is not in the pic has he has broken his shoulder.
So just pics of skye for now.
She also was riding off the lead rain for the first time.
marty is 19 years young and is 14.2
she looks 100% better on him than the shetland lol.
enjoy guys.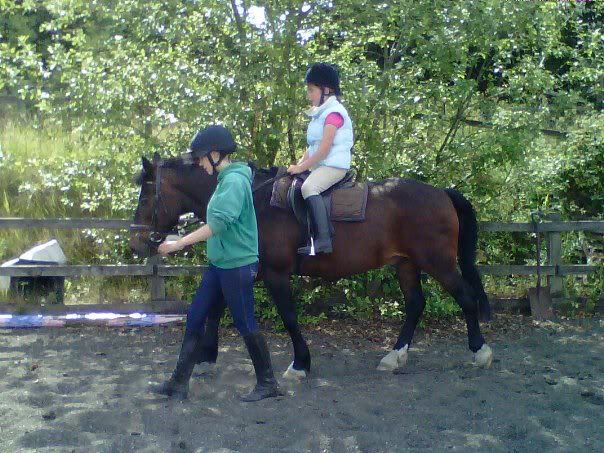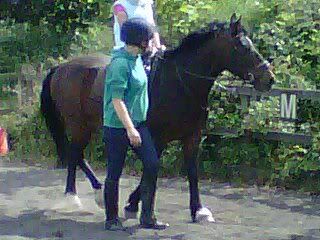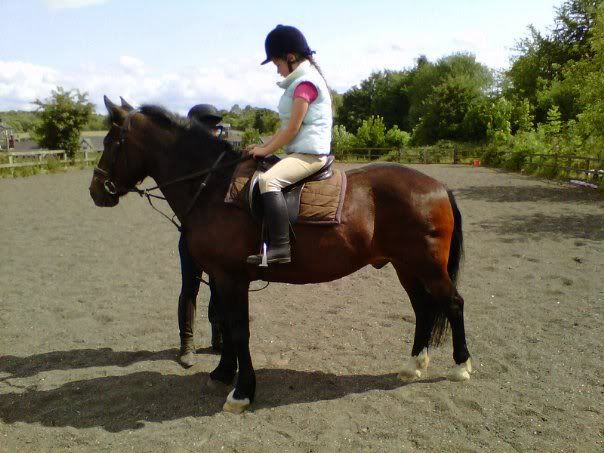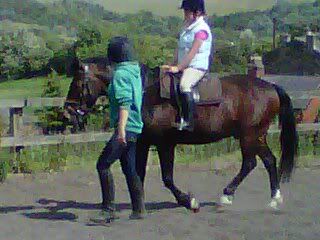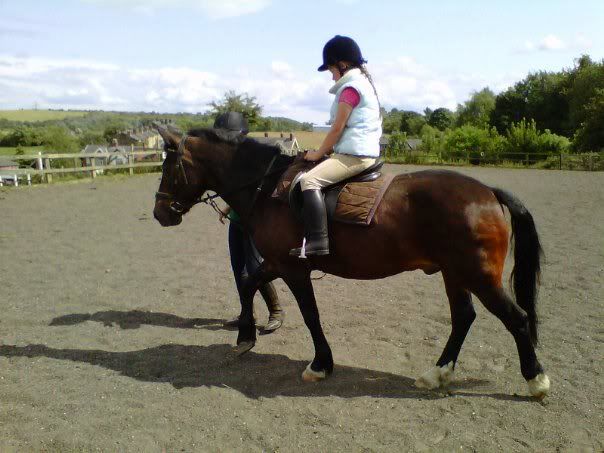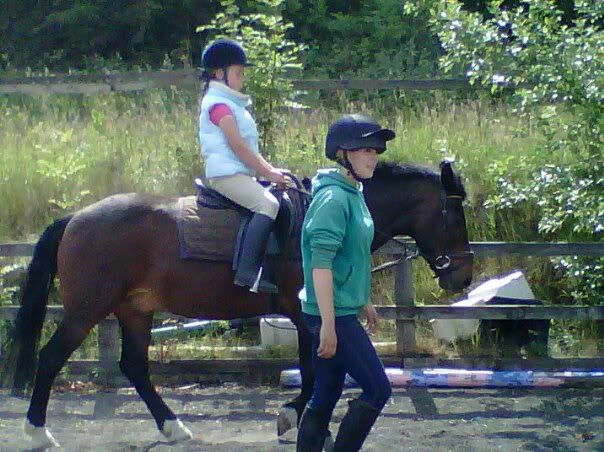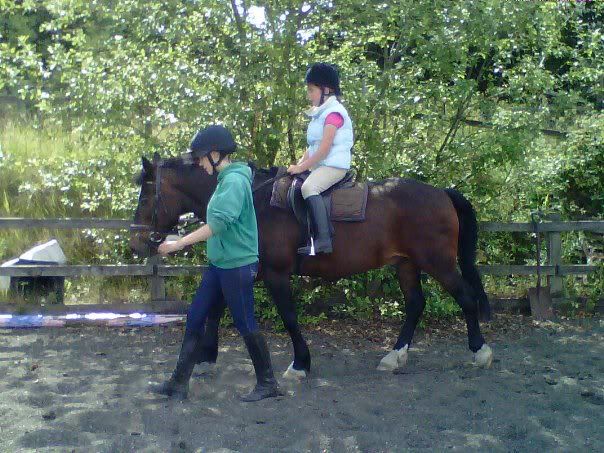 some of her riding on her own for the first time :)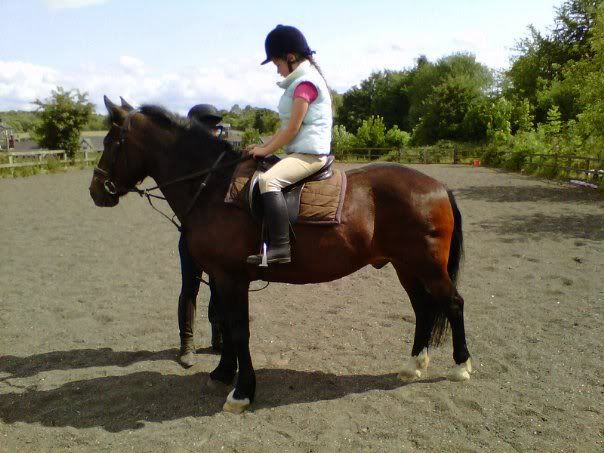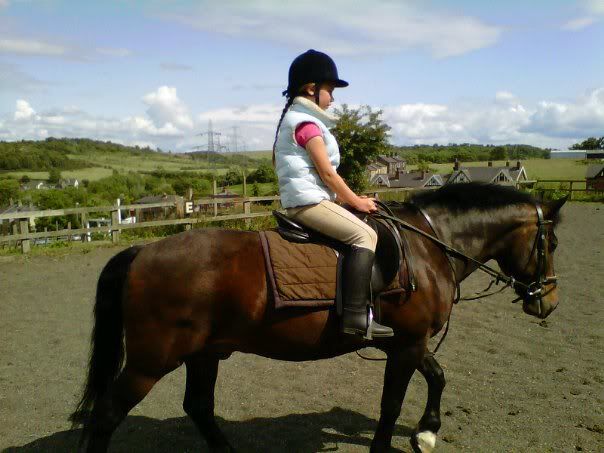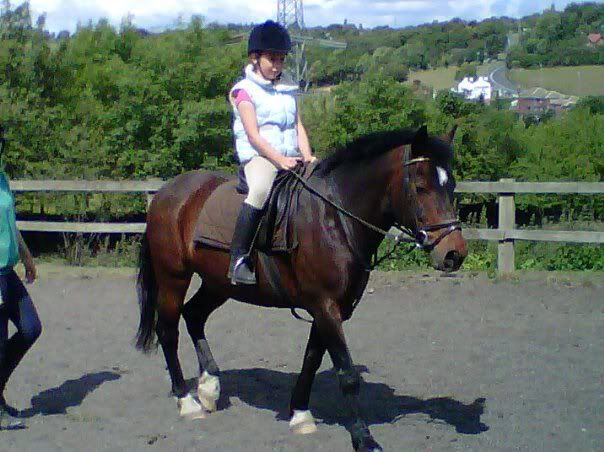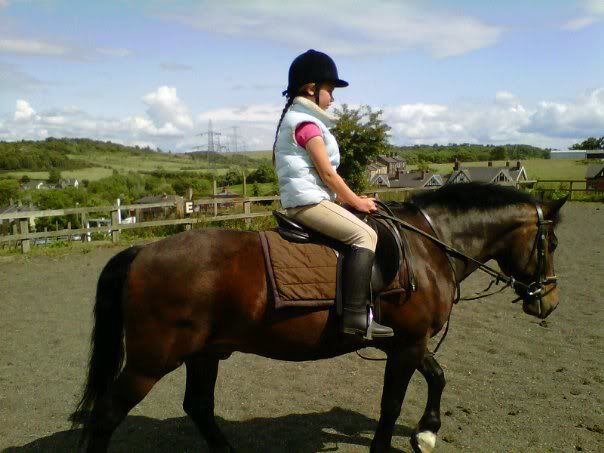 i am so proud of my little girl.
looking at the pics on here they are a lot bigger as were taken by mobile phone.
she is sat so stright and proud and to say she only been riding a month and a half now.
i think we have a carl hester in the making lol

comments on what you think guys are welcome
---
Last edited by lokis mommy; 06-11-2011 at

12:06 PM

.
sorry about the pics as i took them on my phone lol
She looks like she'll turn into one heck of a rider
Lovely pictures!!!
thank you very much for your comment :)
I can already see improvement. A few really minor things I see like she is resting her hands on Marty's neck a little in the few pictures (minor, like I said). But she does have an amazing natural seat and for her age! WOW! I also love the new pony. Nice addition to the family. Congraulations. Did you say your son broke his shoulder? EEEE. Hope he heals quickly. AND he is OK. :)
ya he is fine he got pushed over at school
so he wont be riding for 8 weeks which he is not very happy about

and ya she has a good seat now she on a horse that fits her right lol and i have told her about her hands so it will be fixed very soon.

and ya marty is a very good boy she was riding him off the lead rain and he did everything she asked of him.

we will be going out on the road today after school so we will see how she is on the road with it being the first time and all.
i have been out on the road on him and he is 100% and so quite
he is just a big sweetie and so gentle

and thank you for your comment love :)
He looks great. He is extremely cute. Poor boy. I would be SO mad if I couldn't ride for 8 weeks :P.
he is he asks me every day if he can ride and i have to say no then he crys cos he cant bless him :(


wont be long before he can
Awwww. You can tell he really love horses then, just like his mum.