Sleeping Beauty
---
Welll, maybe not the beauty part, with the mud and all, but he definitely sleeps more than any other horse I've ever met.
"Breakfast time?!."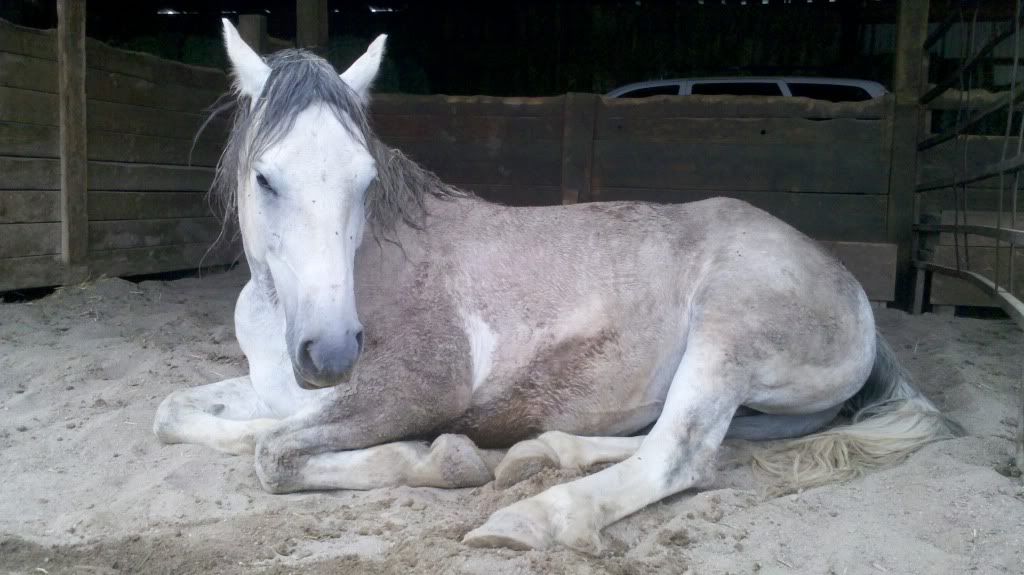 ""oh ya, I finished than an hour ago."
"Since you come with nothing of interest *ahem* food, I am going back to sleep."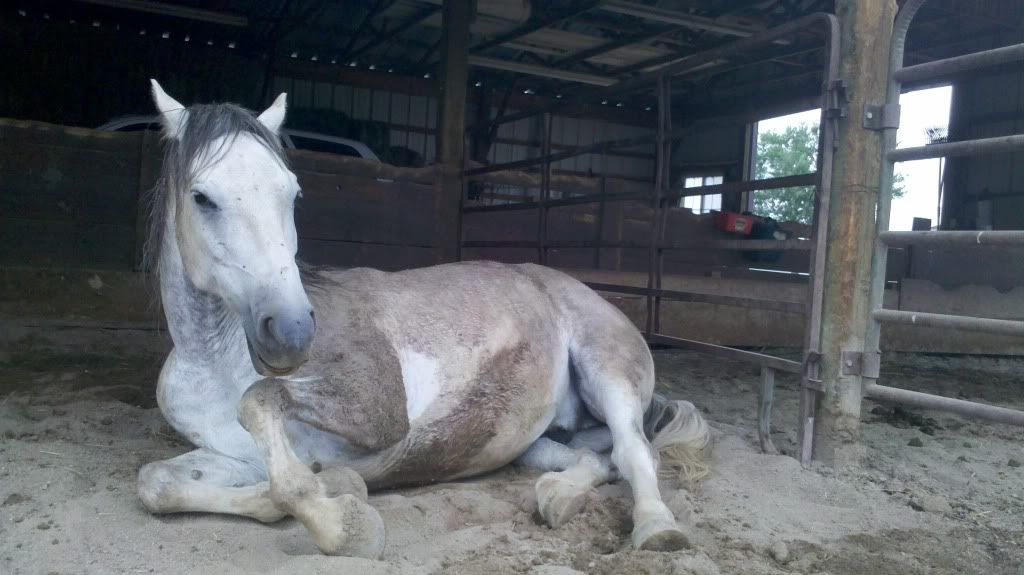 *snore*
*snoooorree*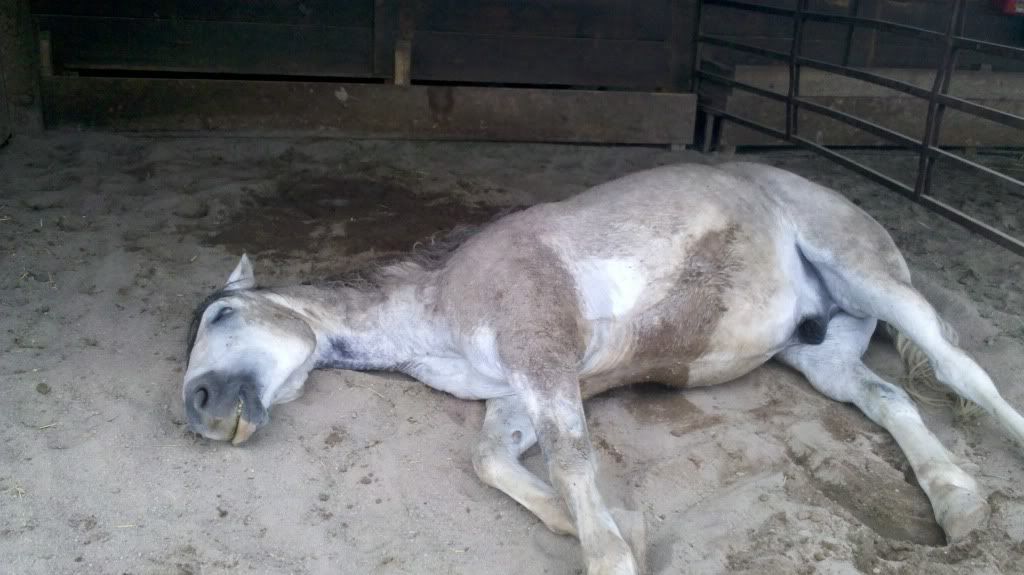 (15 minutes later) "You really aren't going to feed me, are you?"
---
Last edited by Malice; 07-25-2012 at

11:38 PM

.
Too cute!!!
Bet that's gonna take some time to get back to sparking clean!
The girth area and where the saddle goes took the longest to groom out, smart pony getting out of working. Now he's just one big giant stain.
He's so cute!

What breed? :)
He looks so much like smrobs's Dobe, it's almost uncanny.
---
Fabio - 13 year old Arabian/Lipizzan gelding

~
Rest peacefully, Lacey.

Funny, I noticed the resemblance myself a couple week back! Both of them are 'stangs, and both were caught in Wyoming (though in different cities), so they probably came from similar herds and lineage (loosely speaking of course.) When I checked out Dobe's little horsey profile though I noticed he's 14.3, while Raider's pushing 15.3.