Smarty Pants XP
---
So havnt had much time lately, so much tafe so much work its hectic. Its hard work being a teenager :p. Actually i think its mainly just because I have rods in my spine and they pinch alot when i do too much bending and moving :/ i have 2 days a week of full tafe,every other day I have work or out clubbing with whatever spare time i have(its an 18 year old phase) anyways smarty spooked the second day home and crushed my foot so been out of action a while and my foots only able to still handle so much (very devo about it TBH) then I caught the flu and trying to recover from that atm but feeling as sick as a dog yesterday I decided to jump on smarty go for a ride see if it helped abit. Worked a tonne though back sick again now :(
Anyways thought youd like to see how shes going. Oh and we sold muss cheap to a lovely home 2 hours away. The new owner loves him and I believe hes gone to a great home.
And now to top it off i'm moving out of my childhood home of 18 years to a new home. Im not sure what to make of it or whos going to react worse, me or the cat whos lived in home his whole life and is terrified of the outside world :/ I've got a feeling hes gonna run away but will lock him inside a few weeks i think, dunno, anyways I'm rambling.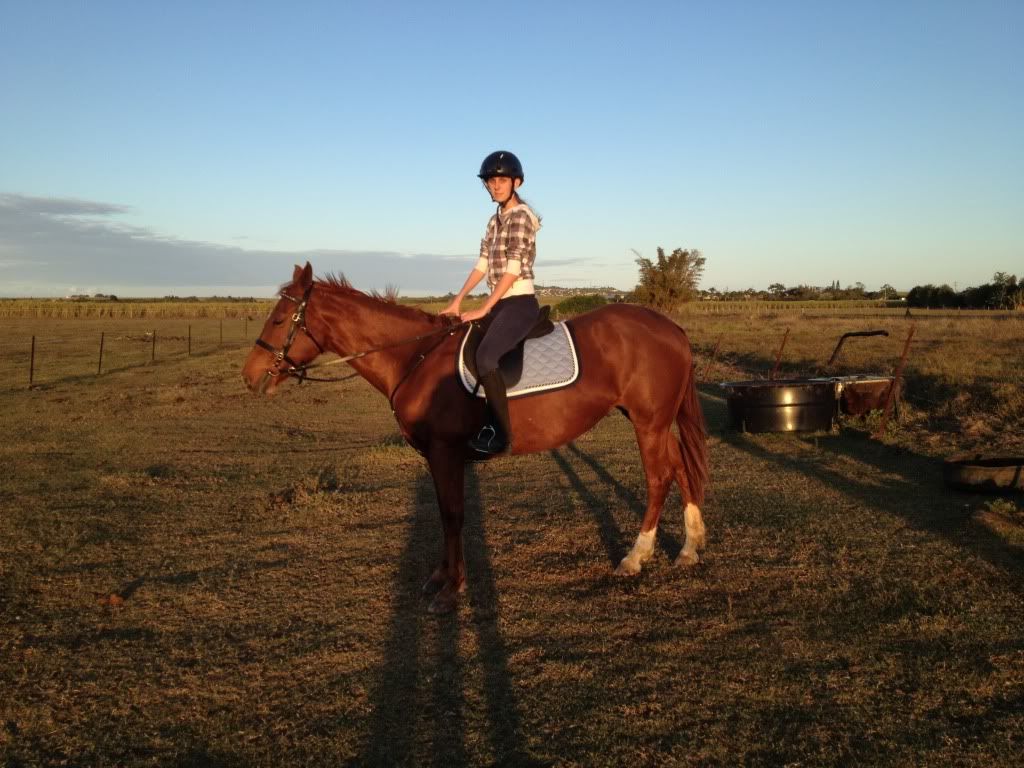 Shes so huggable.
---
Horseriding- The art of keeping a horse between you and the ground.