Snake River Stampede 2009
---
Hey all. So went to the rodeo for the second time last night and remembered my camera this time! lol. It was the 94th Annual Snake River Stampede. Been a HUGE rodeo in Idaho for years and its a qualifier for the NFR in December.
SO here are some pics from the nights festivities. I apologize for the blurriness I had my camera maxed to get as close as possible and its a little slow on action shots.
It as Tough Enough for Pink night for breast cancer awareness so everyone is wearing pink :)
This was the 'bull fighter' for the mutton bustin. Cute as crap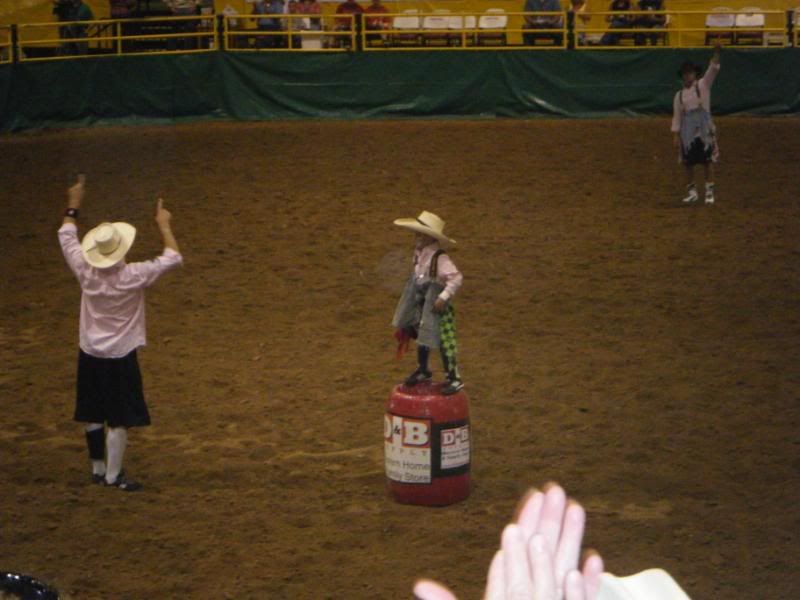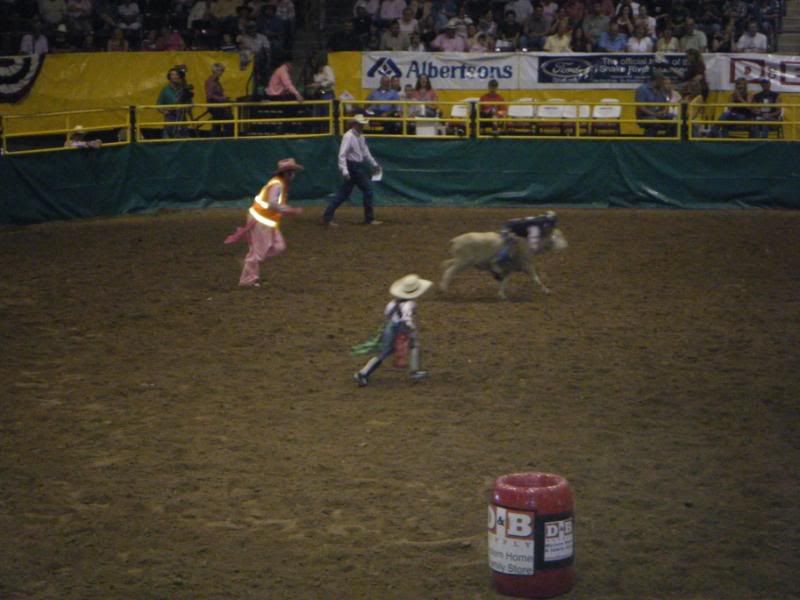 Stampeders night riding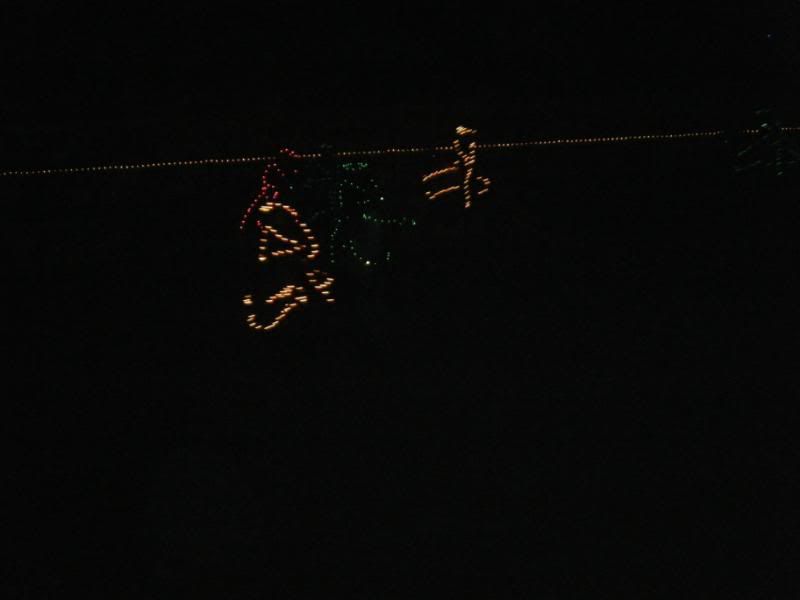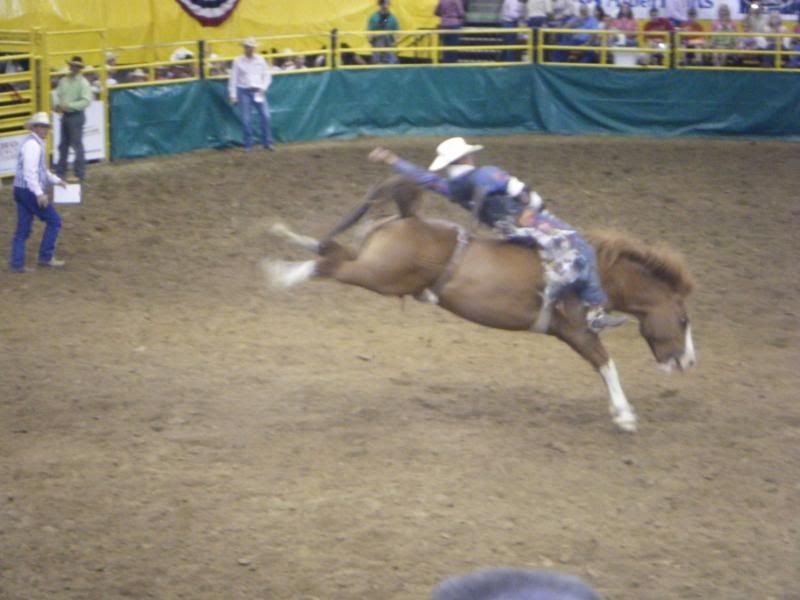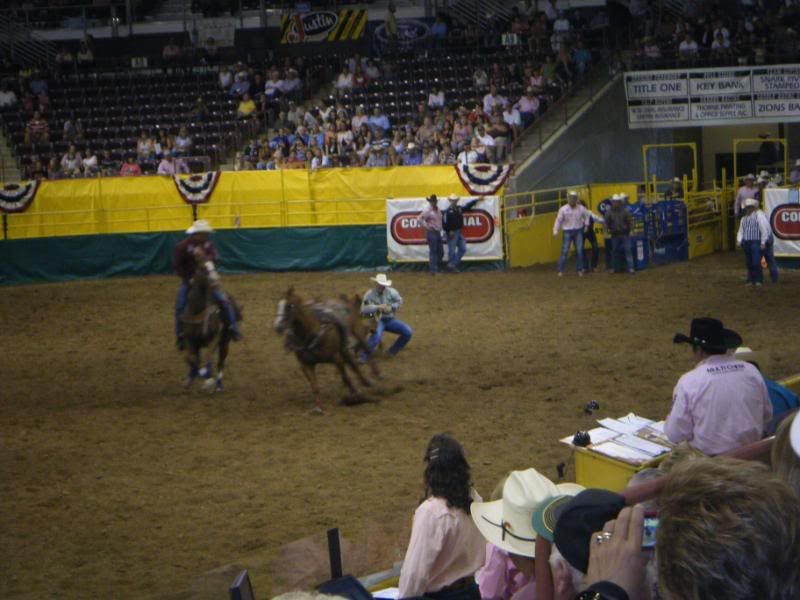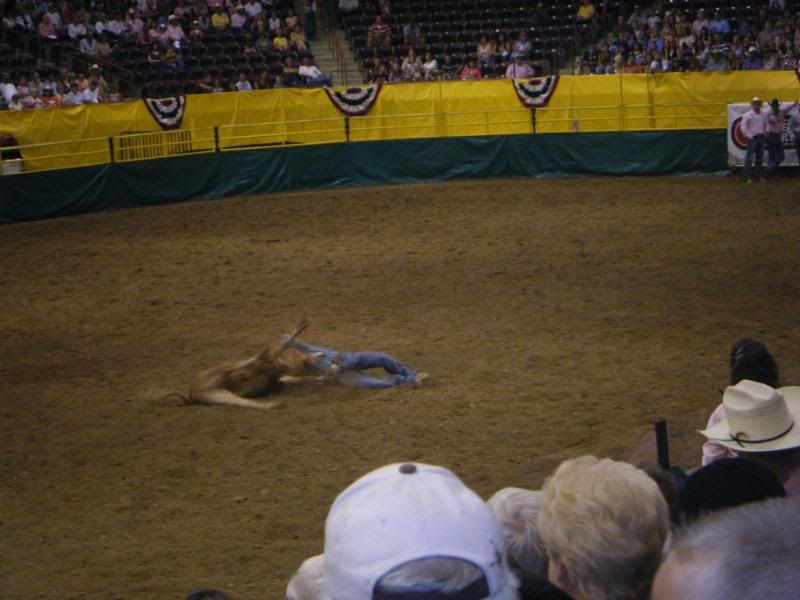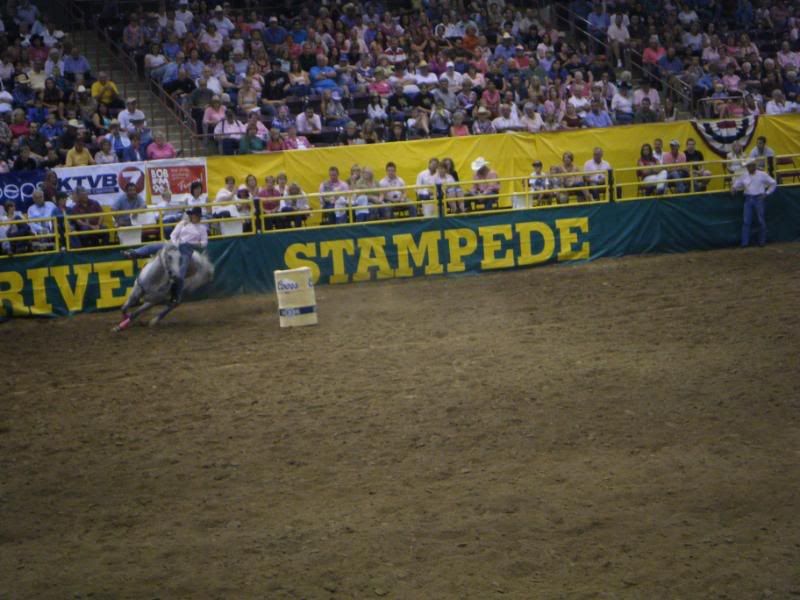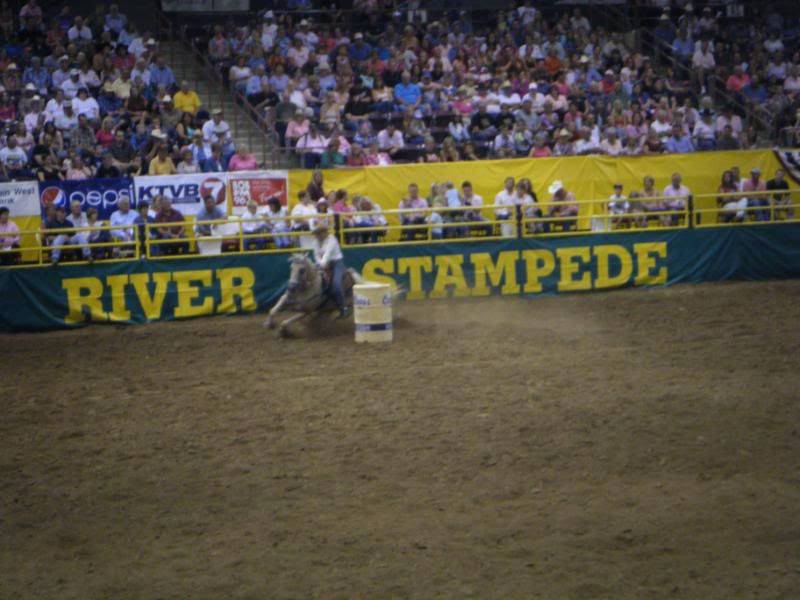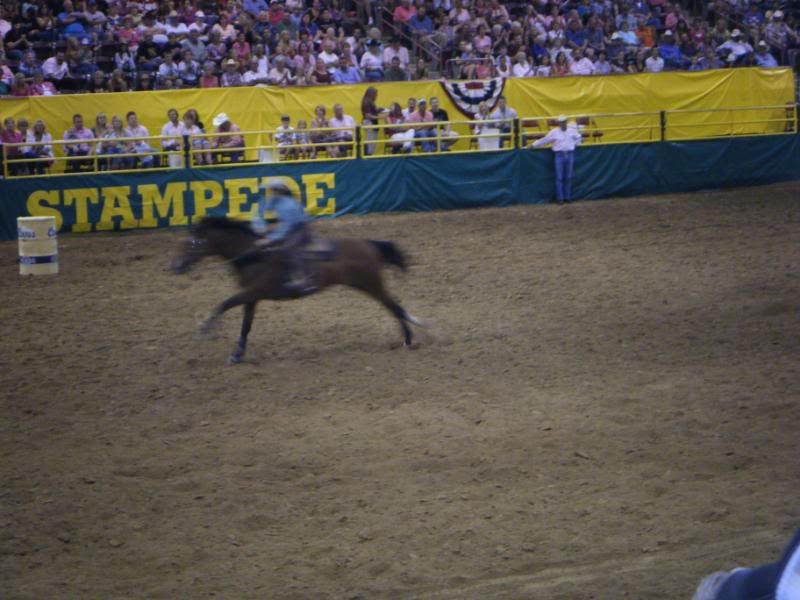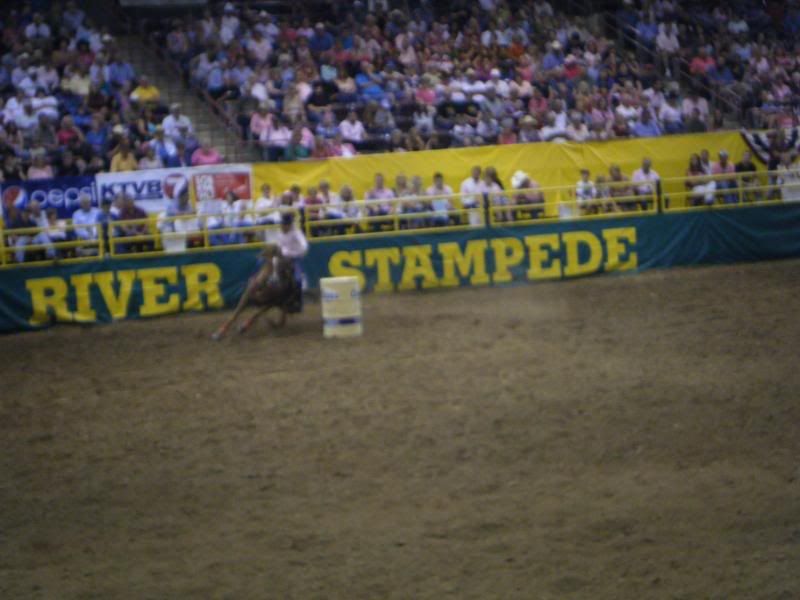 Chuck Wagon Races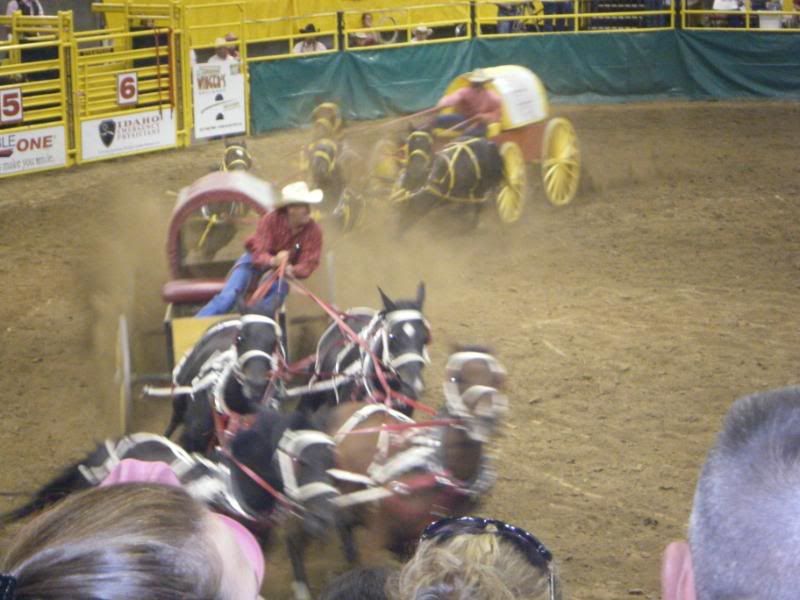 Rodeo Queens
And every body's favorite. Bull Riding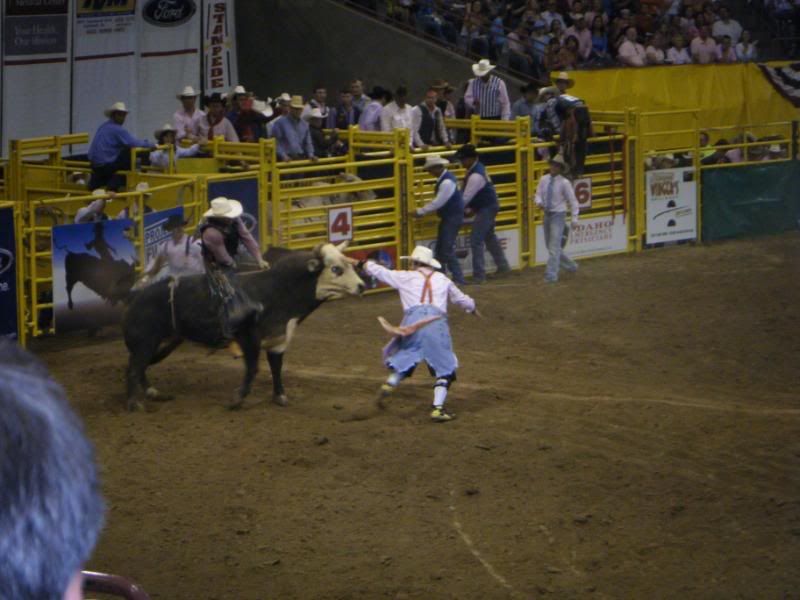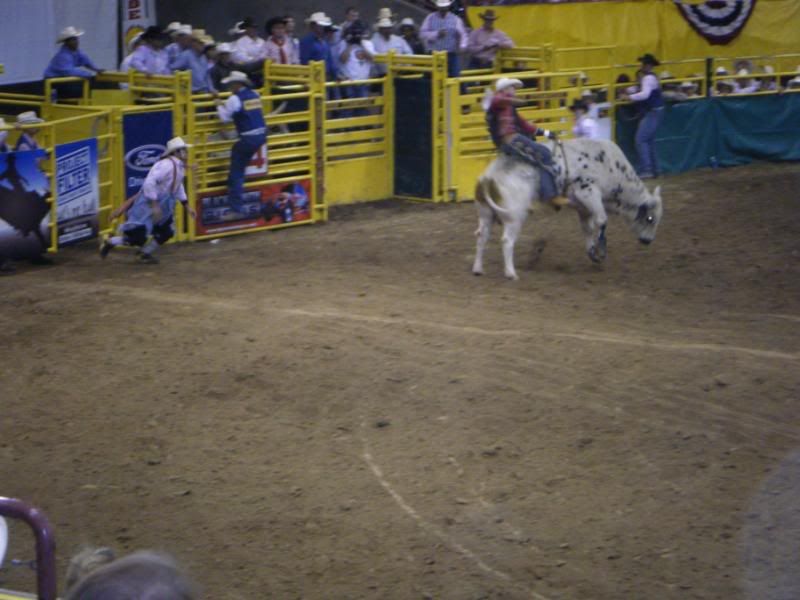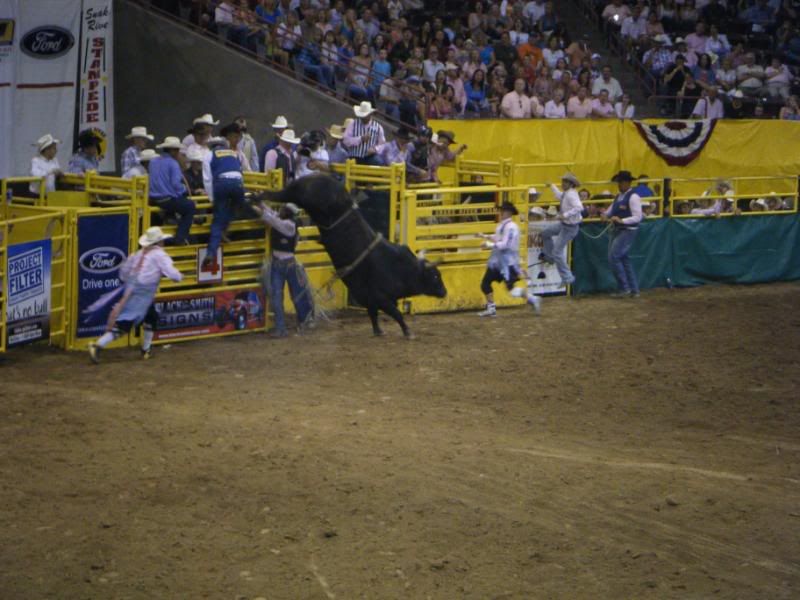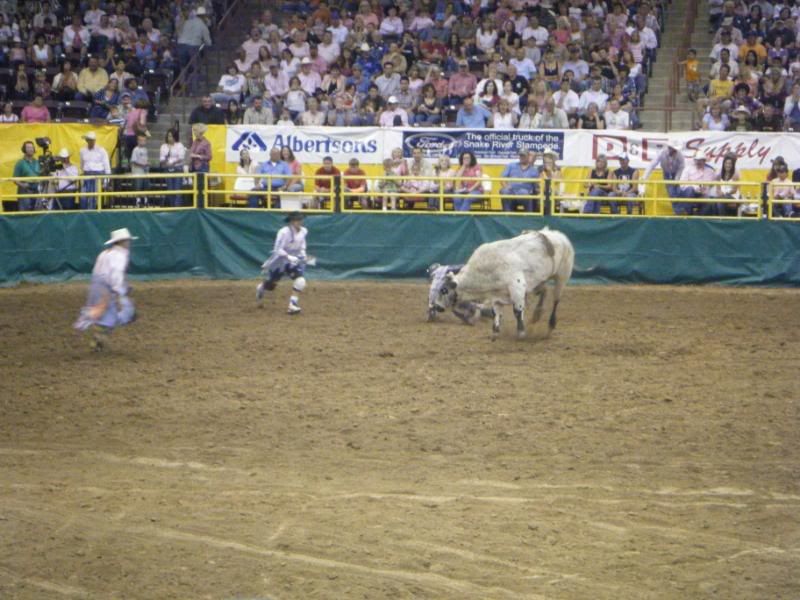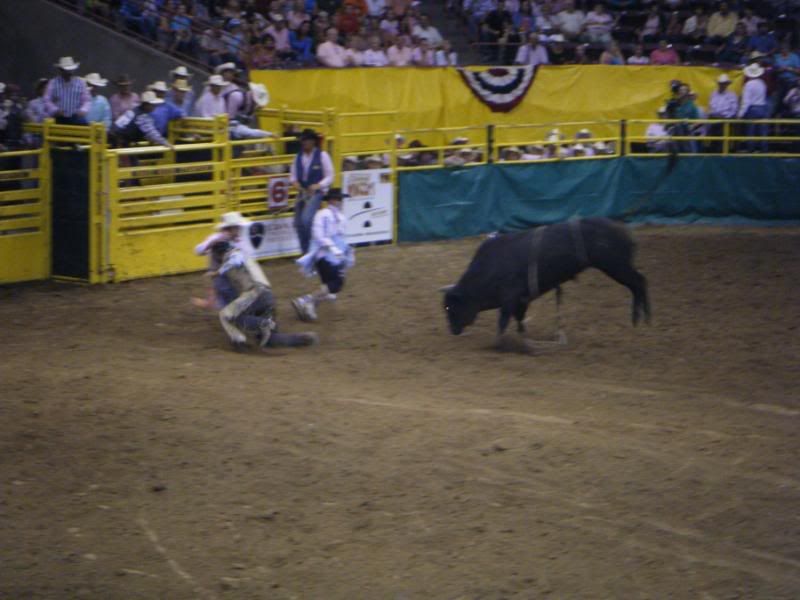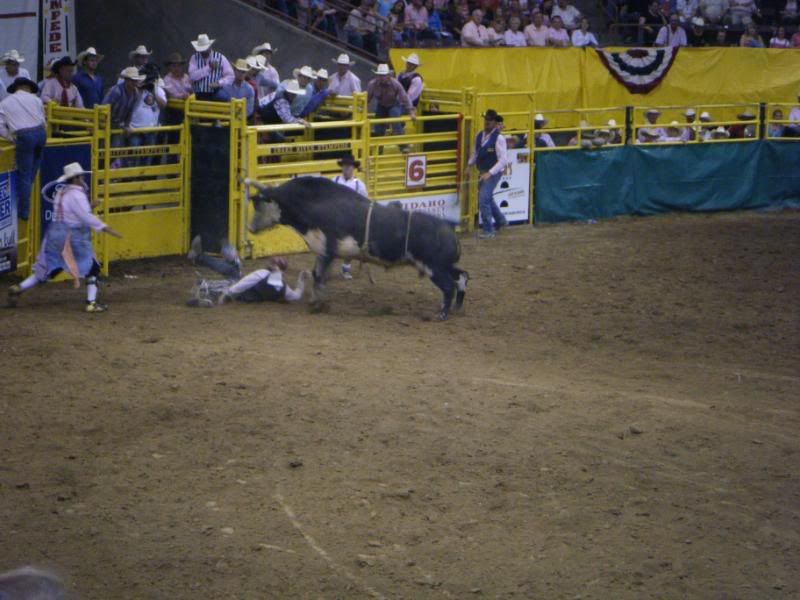 We have pink bulls in Idaho too, thats how cool we are
awesome pictures! I like the bucking ones!
Wow, looks like it got pretty wild there! I've always wanted to go to something like that!! Nice pics.
Gotta love the rodeo! cool pictures :)
Looks like it was a sell out crowd. Did they give part of the proceeds to breast cancer research?
Gotta love those rodeo clowns. I think they are the bravest souls at the rodeo
---

"Until one has loved an animal, part of one's soul remains unawakened..."
- Anatole France
Yeah they donate a lot for the research from that night. I think last year it was something like 60Grand.
I love the photos, and looks like y'all had fun.
---
A good cowboy always has a better horse at the end of the ride, a poor cowboy will be afoot reguardless of the horse.

Mis Raices Estan Aqui (my roots are buried here)
that looks liek so much fun. How come the bull is pink? lol
---
quarter horses.....simply the best