Snapple
---
This is my Shetland x Quarter horse mare, Snapple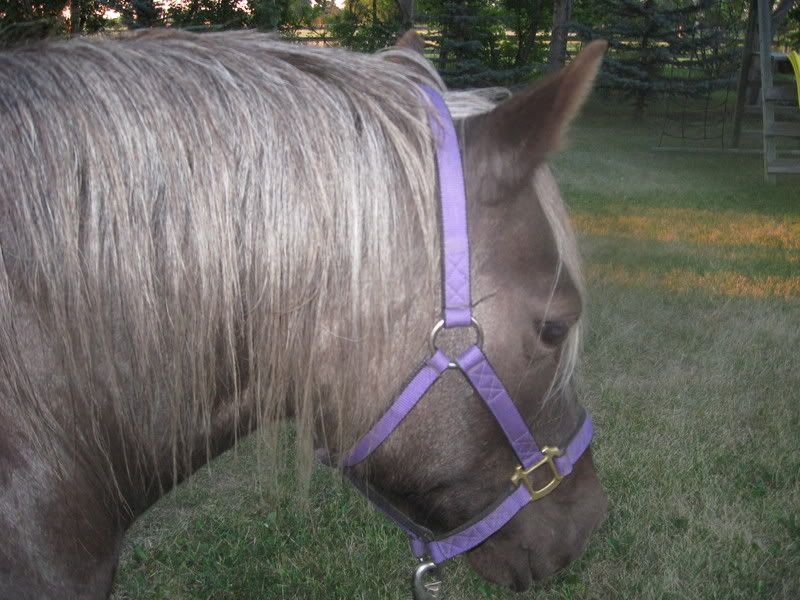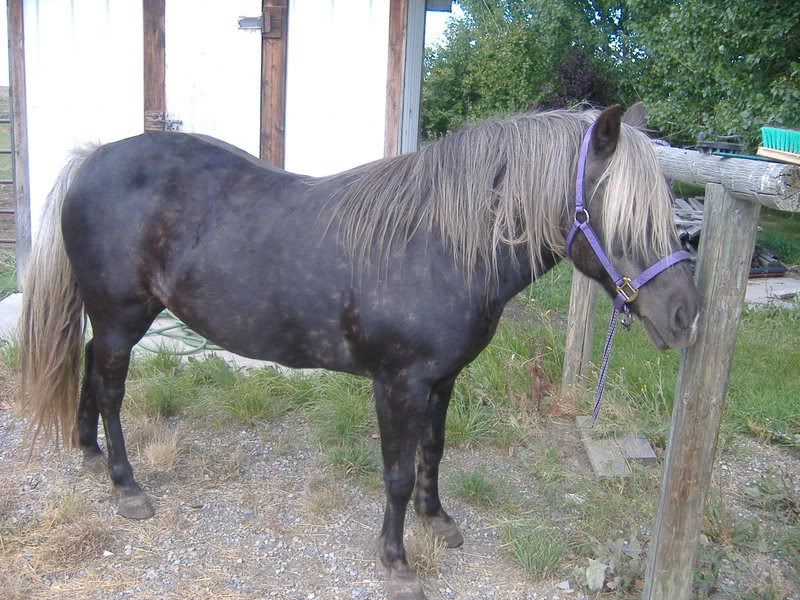 Snapple is really cute. :) She looks great in that purple halter!
---
Ride more, worry less.
Thank you Poptart!!
I love her in purple.. purple's kind of her color. Her saddle pad is purple, and her halter and leadrope are purple, I even have a purple dandy brush for her.. hehe
I just had to add these pics as well, because she looks so cute all tacked up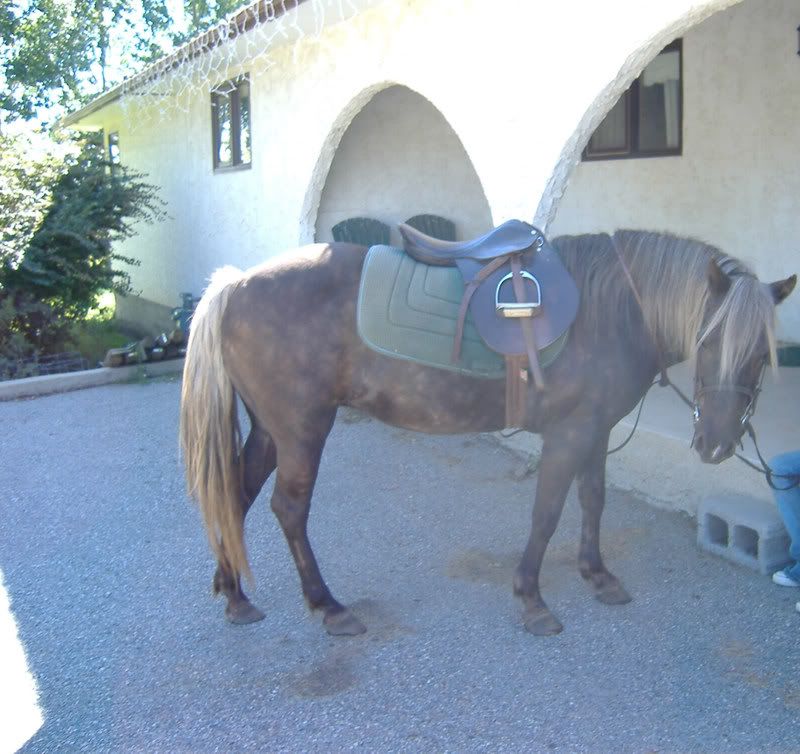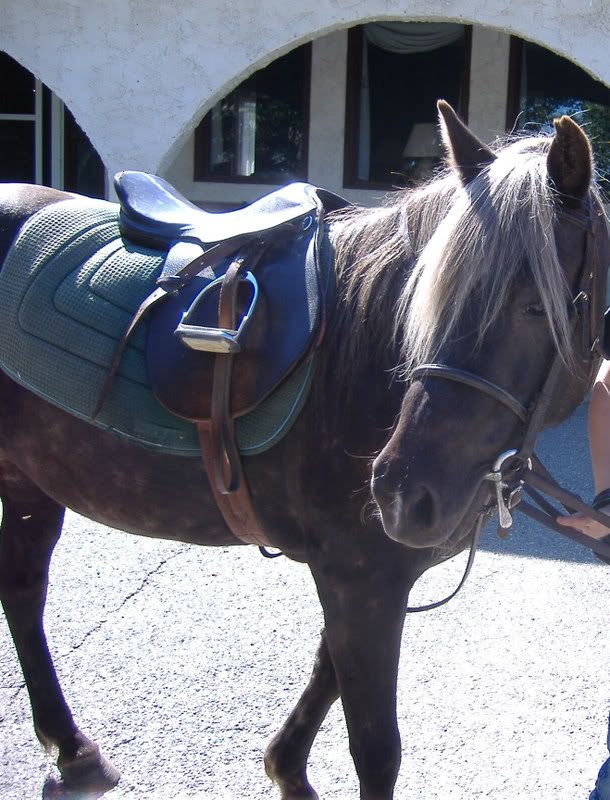 Awww, Snapple is adorable!!
She looks so cute in her tack. One tip though, your saddle looks really far up in the first tack pic.
---
"'For I know the plans I have for you,' declares the Lord. 'Plans to prosper you and not to harm you, plans to give you a hope and a future'" ~ Jeremiah 29:11
Wow, her coloring is very stunning, she is a lovely little girl!
Purple really does suit her well!
---
It's been awhile, but I'm back & back in the saddle!
Foal
Join Date: May 2008
Location: Flinthills, Tallgrass of Kansas
Posts: 213
• Horses: 0
Wow, love her color...She looks like a mountain horse. I'll bet she is a "go anywhere" kind of mare.
---
"Horses raise what the farmer eats and eats what the farmers raises" "You can't plow in the ground and get gasoline"...Will Rogers 1932
OMG! I wuv your horse! Very Very Very pretty!
---
If you want a stable friendship, get a horse.
shes so pretty! was the sire the Shetland or Qh?
Shes very pretty. Love the color purple on her...