Snaps =]
---
Pics from my riding school..most are of Apollo, the new horse who I've been given to work with. He's a Morgan and quite green at the moment but absolutely adorable and very affectionate..I'm smitten already. =D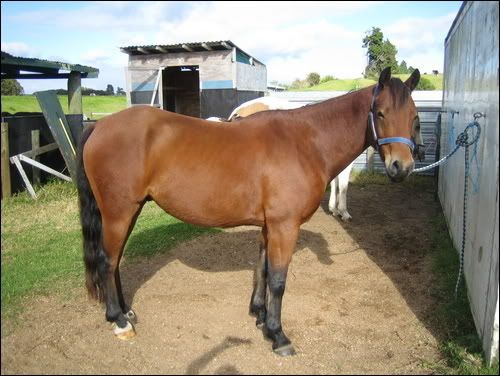 [apollo]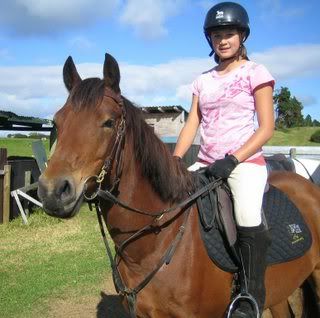 [me and apollo]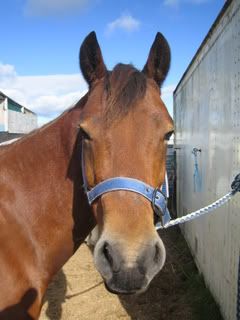 [apollo]
[me and rambo]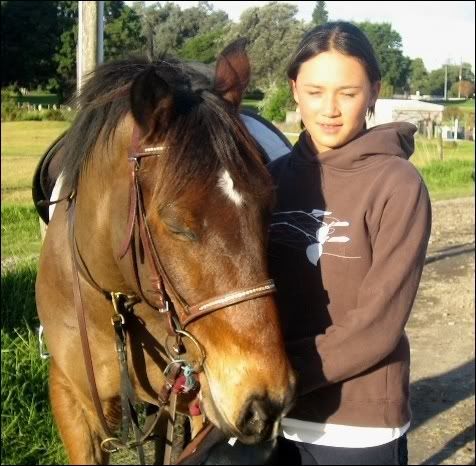 [lol..me and rambo 'peekaboo']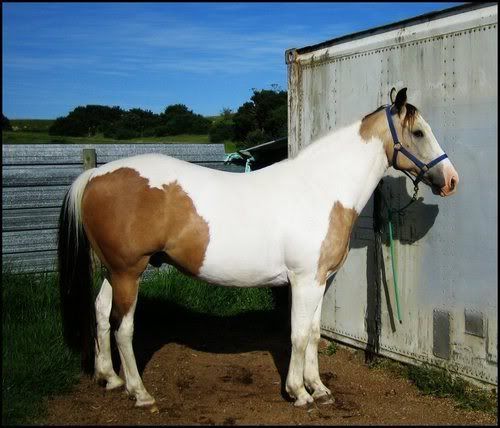 [toby..my showing star xD]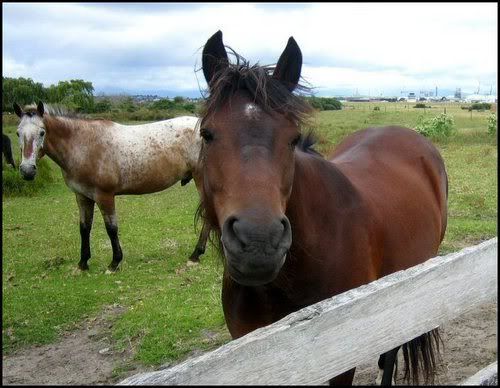 [brownie, dawson in background]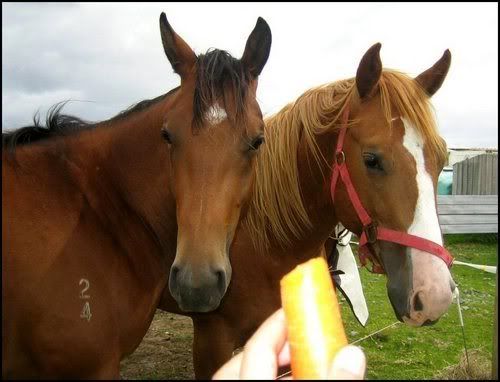 [heh..there's a reason why their ears are pricked]
They're lovely. I think Brownie is very pretty.
Weanling
Join Date: Mar 2007
Location: My computer chair .. ah so comfy =]
Posts: 659
• Horses: 0
Yes, i must admit, brownie is very sweet. But i like the looks of dawson aswell! x
Toby, Apollo, and Rambo are beautiful! 8)
aww i love the pics your horses are all so pretty. I'm surprised though not to say this in a mean way but i don't really like the breed Morgan i just don't think there body is usually matching set and i just kinda you know don't like them. Well Apollo is absolutely gorgeous but he reminds me nothing of the Morgan breed.
aww there all so nice.I love Brownie as well.
xD Thanks..well thanks from the horses, lol, brownie is verry veerryy sweet..he's quite the little girl magnet, and dawson is the absolute clown of the yard- well was the clown of the yard, but he was sold last week. =(
Jr I have to say I haven't actually seen many morgan horses in person (well, in horse xP) but Apollo's registered with the morgan horse association but is only partbred. maybe that explains it, lol?
but thanx for the comments guys =]]
oh thats probably why. But i'm not trying to be mean or anything i just don't like the Morgan breed that much. Sry but Apollo is really cute.
the first one is well sweet
I love the paint. Very pretty!