Snow!!
---
Even though it's the end of May, it's snowing! Haha! Enjoy the pictures of me at the dreadful rodeo. xD
It's melting now.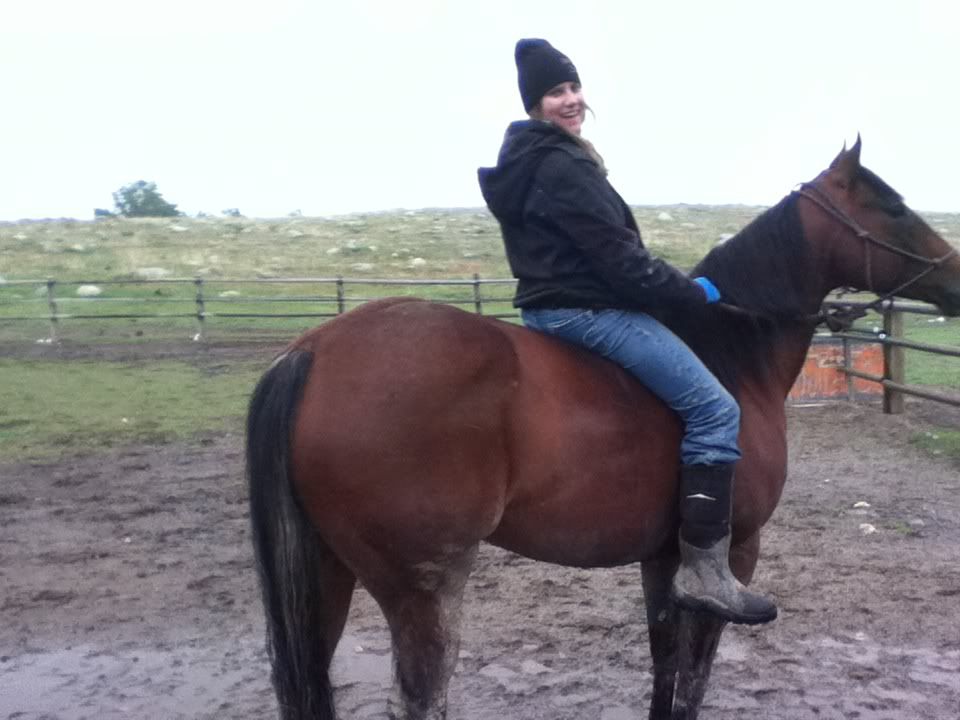 The snowing has stopped now but the weathermen are predicting snow/rain tomorrow so expect more pictures. xD
Wow! I was at a show today and it was 90 degrees. Hard to imagine it snowing there.
Haha, I know right? It was in the 80s last weekend and then BAM, freezing temperatures. I hope it clears up by the start of June, because I have State Rodeo Finals then. D:
Wow - snow in the springtime is the most disheartening thing, but it looks like you guys definitely made the most of it! AC is blasting here in Toronto - hot hot hot!
Wow! It is 94 here now! I am sorry you have to deal with that in May!
---
RIP Minnie, 1981-January 15, 2010
RIP Maggie Mae I miss you
Oh my goodness, that is a lot of snow for the end of May! I'm in Florida right now where it's a toasty 97 degrees!

If you don't mind me asking, where do you live to get that kind of weather so late in the year?!
WoW. The snow looks so lovely compared to what it is here. 94 degrees in southern Michigan today. 92 tomorrow.
---
"The greatest pleasure of a dog is that you may make a fool of yourself with
him and not only will he not scold you, but he will make a fool of himself too."
-Samuel Butler
SNOW? Wow... Thats insane! Beautiful pictures!
---
E v e r y horse is good for something. You dont throw a whole life away just cause he's banged up a little...
I wish it would snow in Canada. We had a pathetic winter and need to make up for it. Lol
Posted via Mobile Device