Snow Dogs!
---
Ok, so I know these arent really
horse
pictures, but I wasn't really sure where else to put them.
We got more snow yesterday (yay :roll: ) so I went out and took some pics of my dogs playing. We had to dig a path so that they could get into the yard to go potty.
This is Sara (big one) and Abbey (the one in the sweater)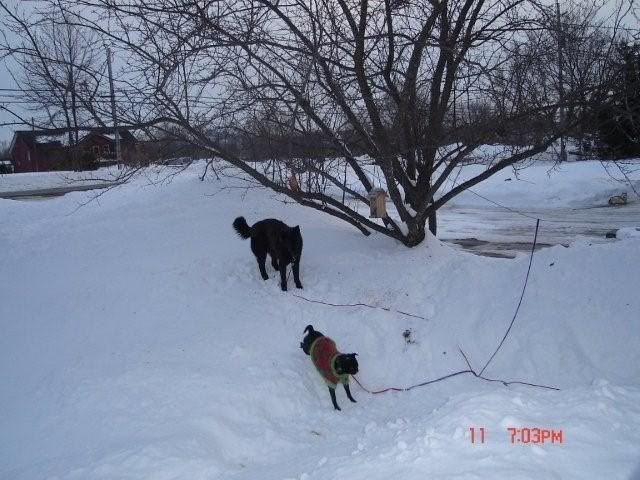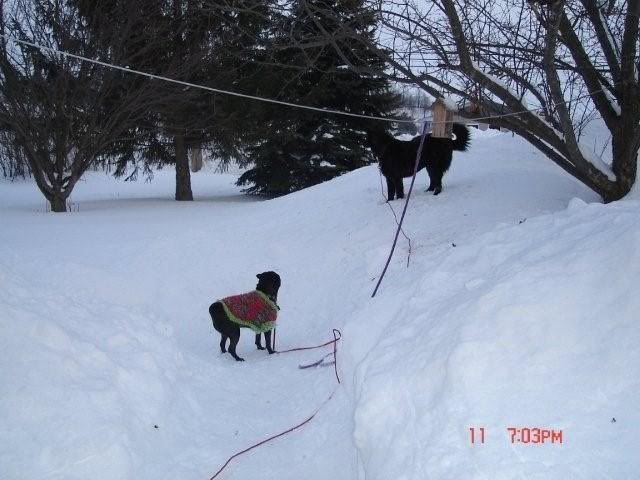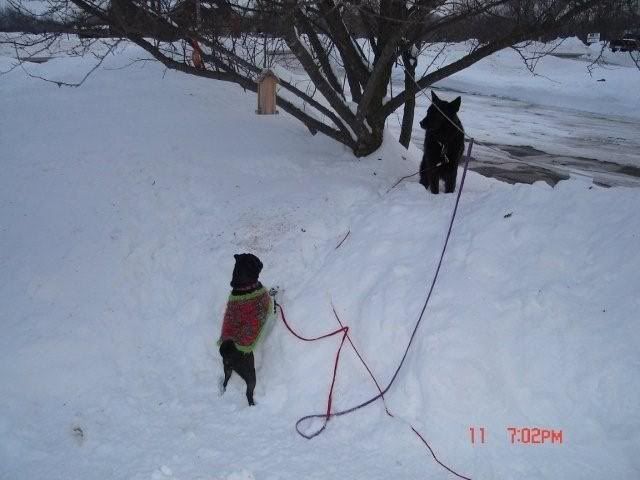 Wow, now thats some snow! I love that little sweater, really cute. My dogs love snow, we never get that much but I have a Geman Shepherd mix that just loves it. My Scotties all come in with snow dingleballs hanging from their beards
Yearling
Join Date: Sep 2007
Location: Delregans Way Performance horses QLD AUS
Posts: 773
• Horses: 0
AWWWW too cute!!
---
Delregans Way Performance Horses
Bundaberg, QLD
Australia
Quote:
I love that little sweater, really cute
haha, thanks. That was her Christmas present, my mom knitted it for her. They are hilarious when they play, they play tag and chase each other around the yard.