Snow horses!
---
Just thought I'd share some pictures of the horses last weekend! These guys sure are tough in the -30 weather
Really sorry about the size, their from my phone and I thought they would be smaller
Flash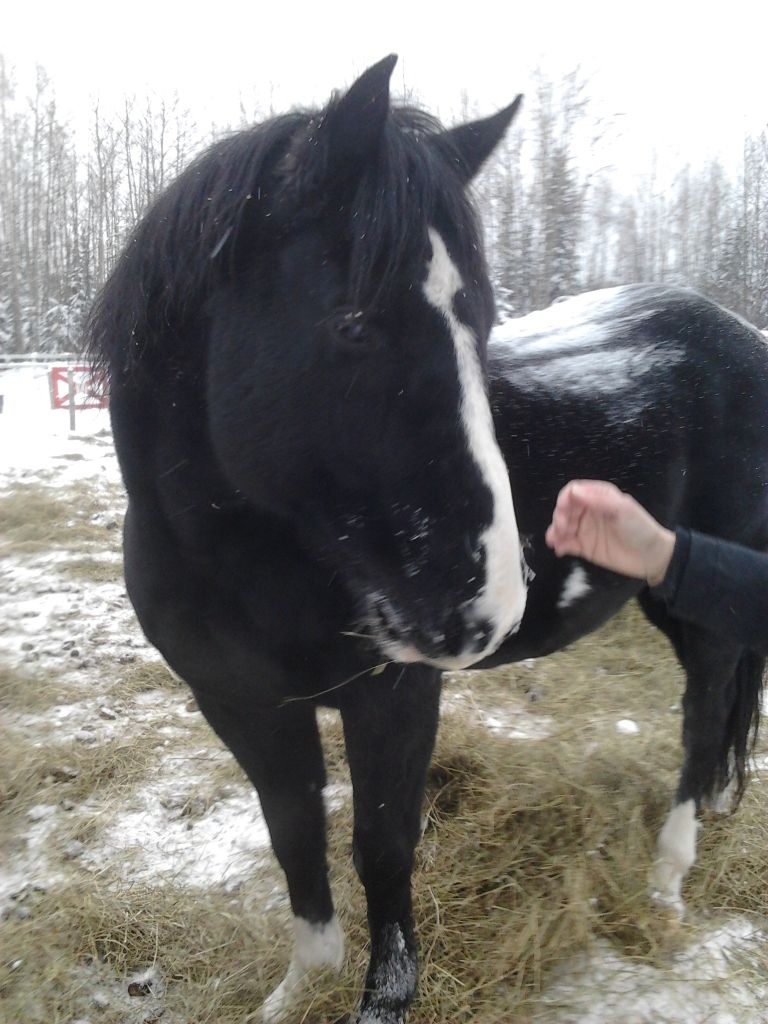 Flash, I love him, so handsome!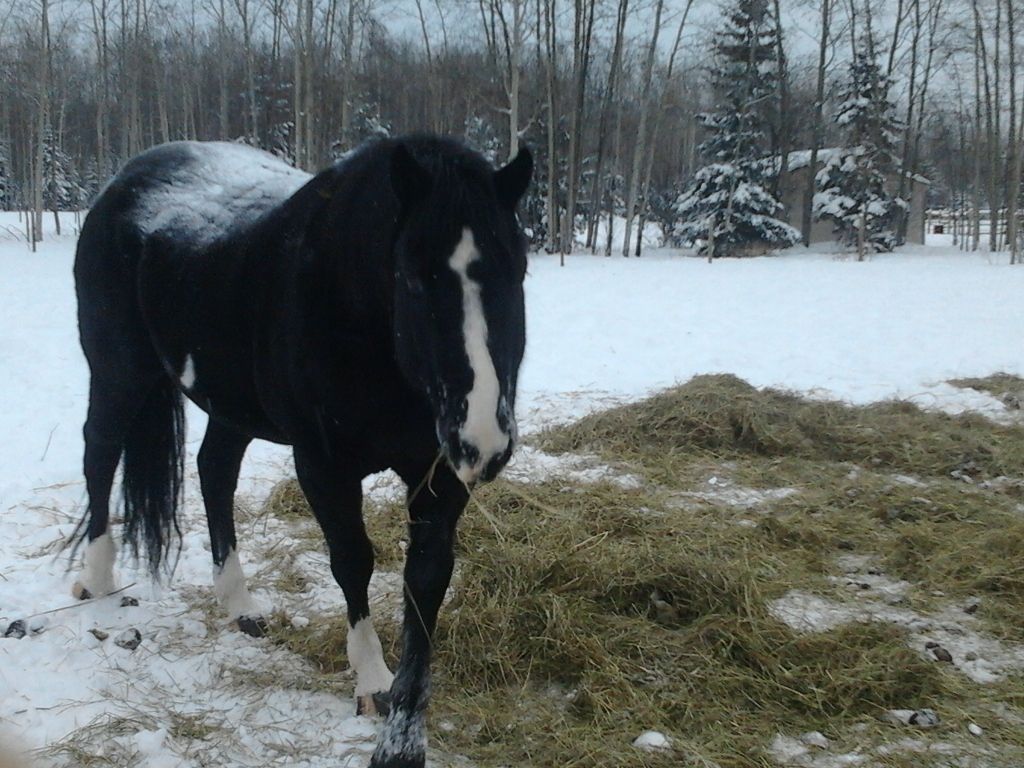 The herd!
Ollie! He's a big cuddle bug.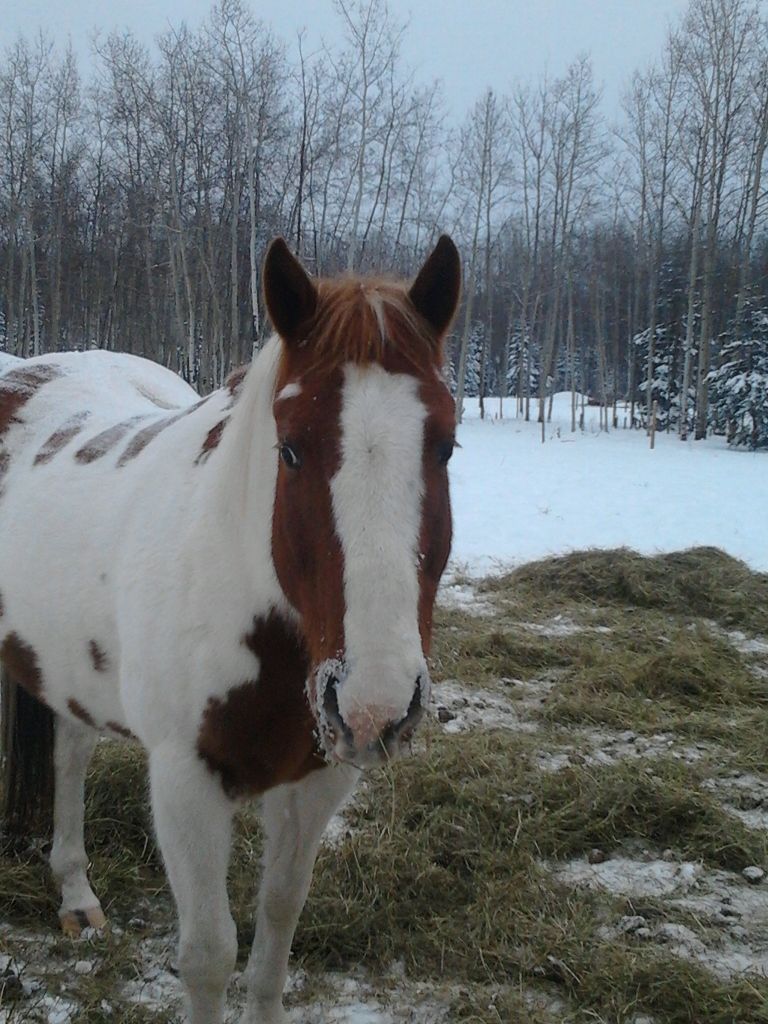 This is baby Diablo... we will be breaking him this coming spring! Should be a fun one, he's a curious guy... I've put a saddle on him so far and he just looked at me like "What? You expect me to do something?"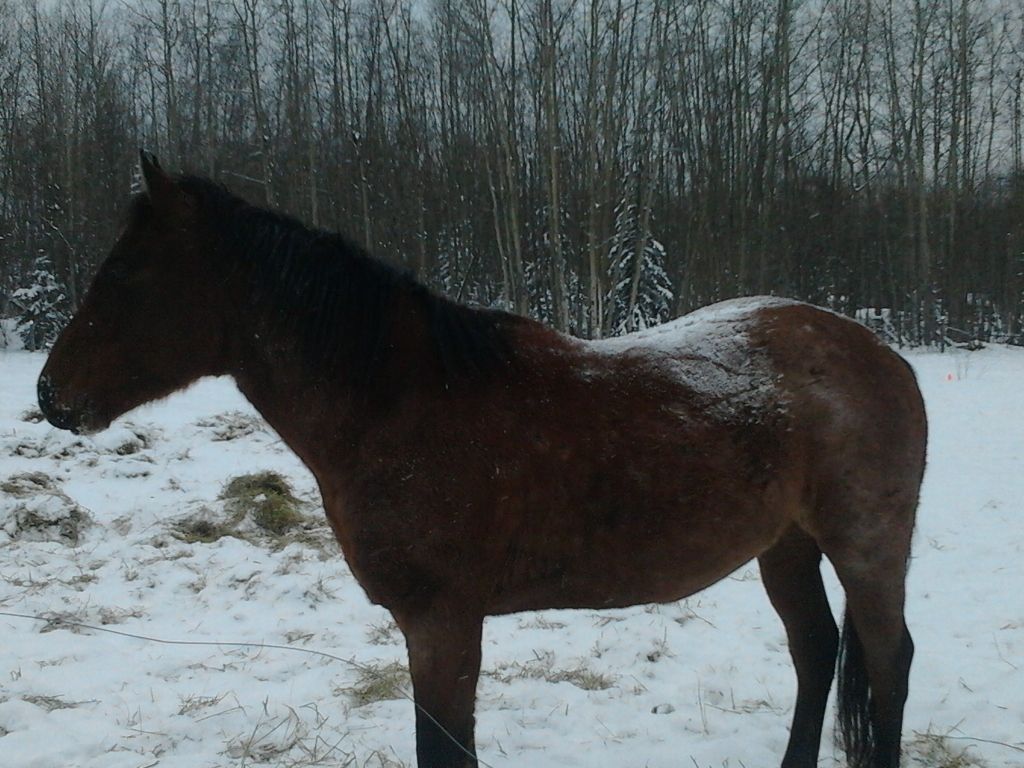 Just the gang hanging out!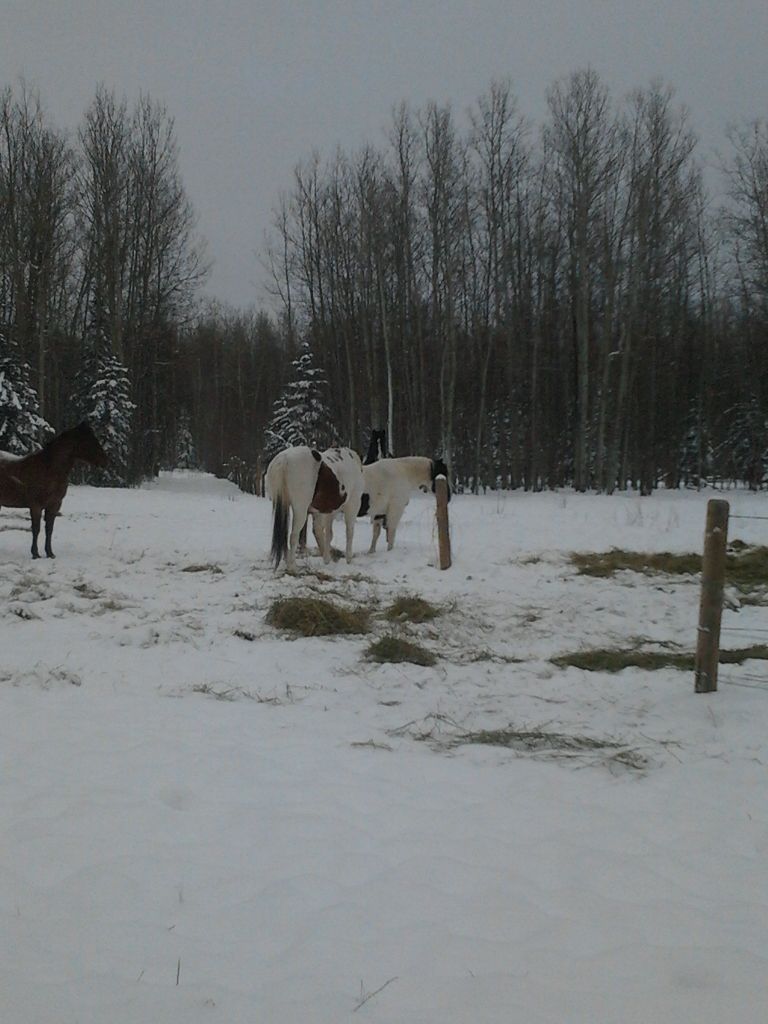 Diablo and his Uncle Flash (he actually is his full uncle!)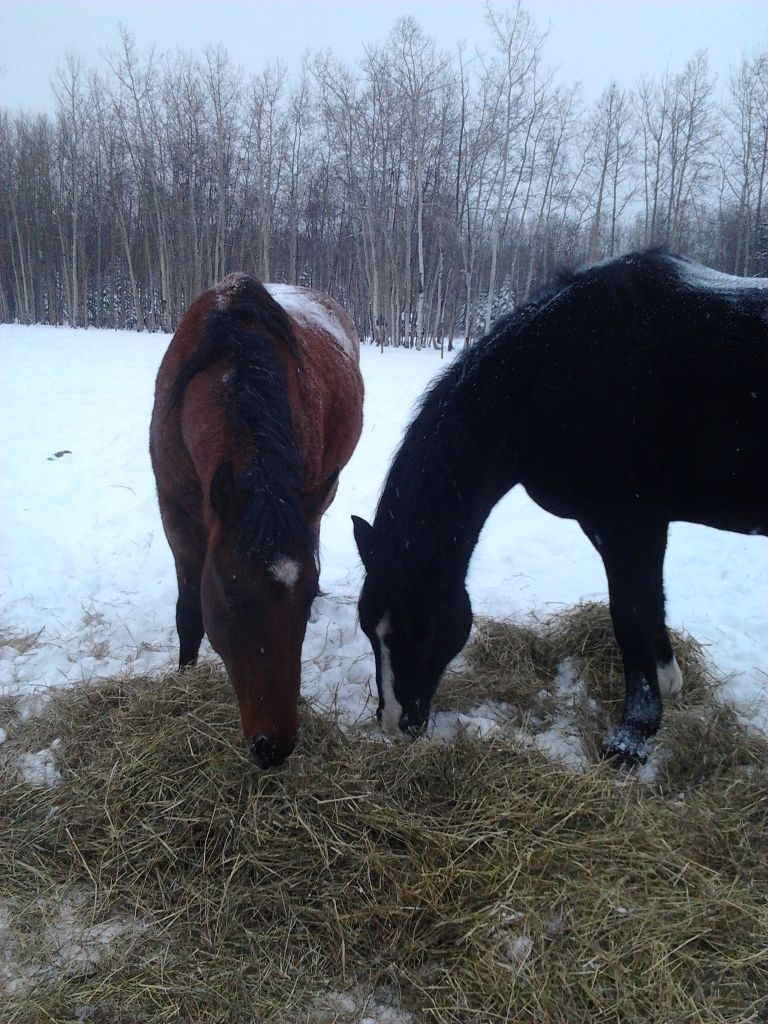 Being a brat lol!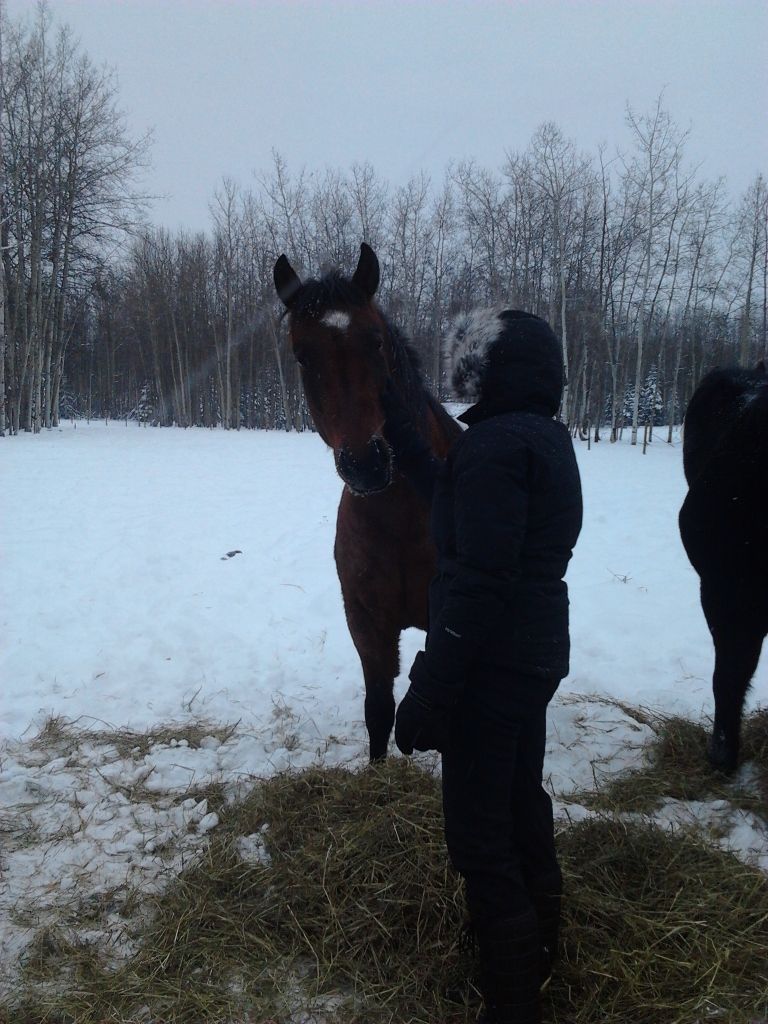 Majesta, Diablo's mom & Flash's full sister.
She broke her navicular bone a few months ago and can't be ridden till spring and when the vet gives the ok
Poor girl, she's a looker!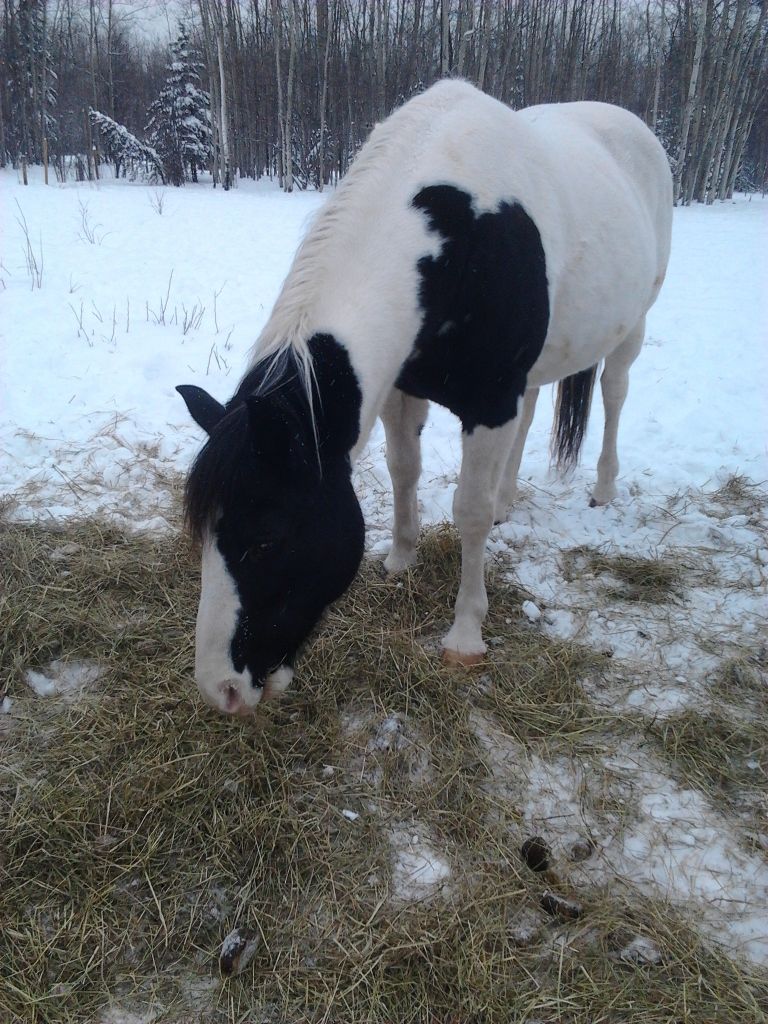 ---
~A Cowboy's Chance~
1977-2011
Rest in Peace
Good pics. They look like a happy bunch!
I'm in love with Flash <3 What a handsome fella
Thank you! Yes-they are very chubby, fuzzy & happy
Flash is for surely a handsome fellow, his sister, Majesta, is a looker too.. some better "less-scruffy looking" pictures...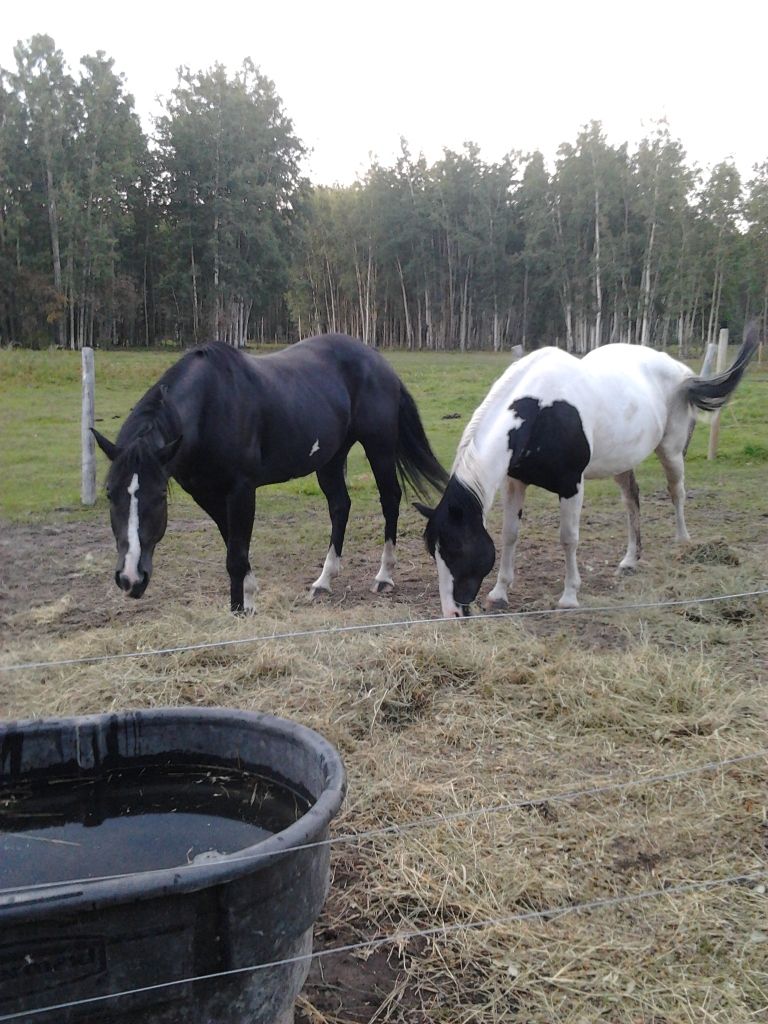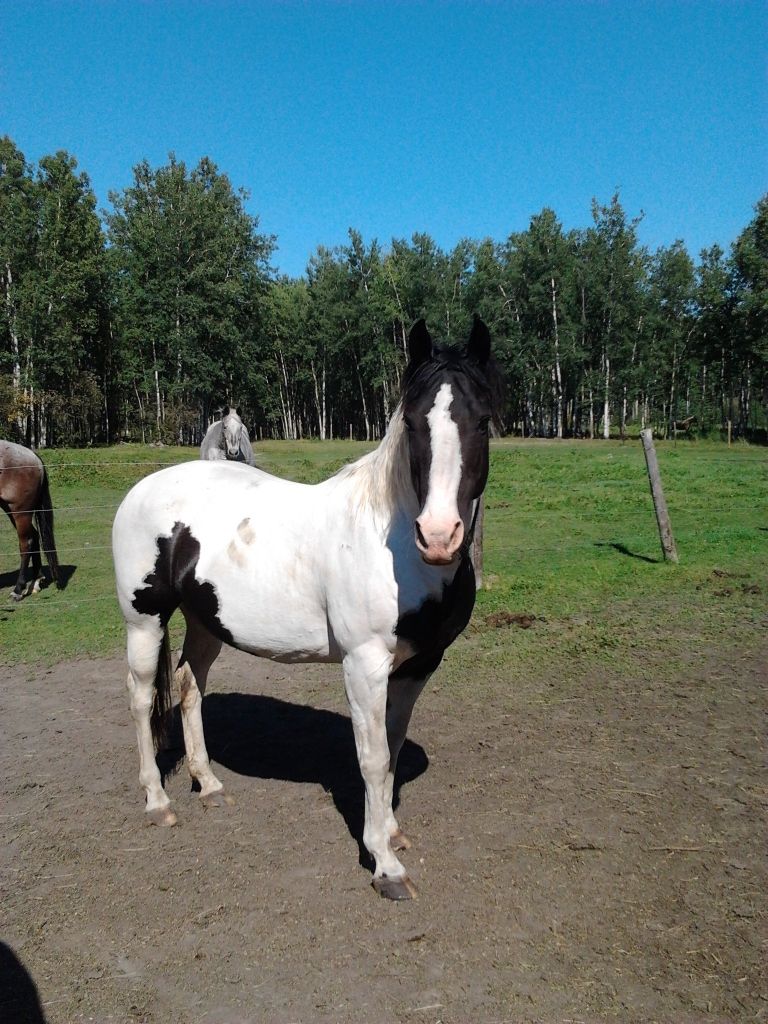 ---
~A Cowboy's Chance~
1977-2011
Rest in Peace