The snow makes for beautiful pictures
---
I warmed up in the indoor arena then decided to head outside because we both get bored inside and he's much calmer outside. We didn't make it out there for very long...it was FREEZING. He loved it but I hopped off and went back in after about 5 minutes. I'm a wuss in the cold. It made for some pretty pictures though!
The struggles of owning a white horse in winter...they never look clean lol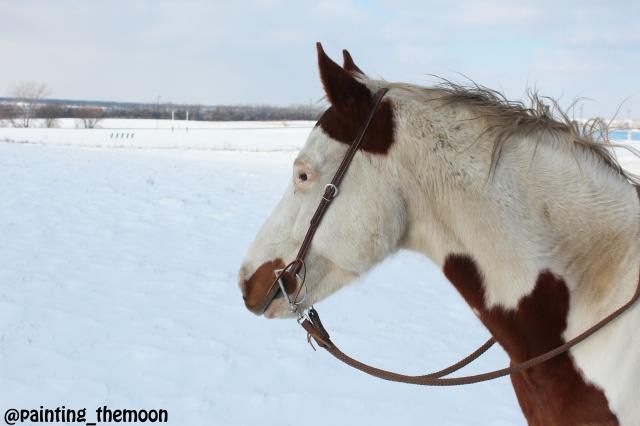 (It must be the hill he is standing on that is making his neck look so odd. It looks so thick/weird in these 2 pics!)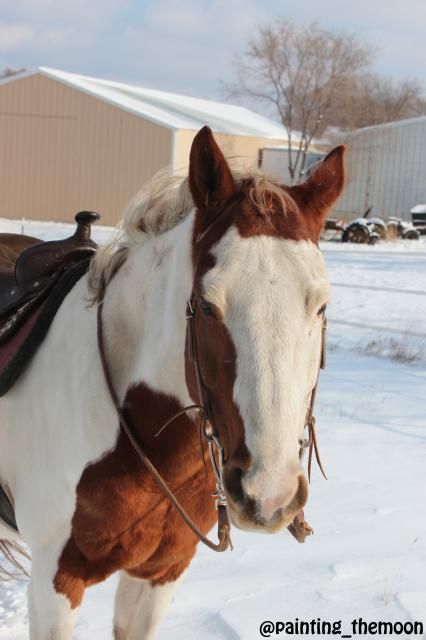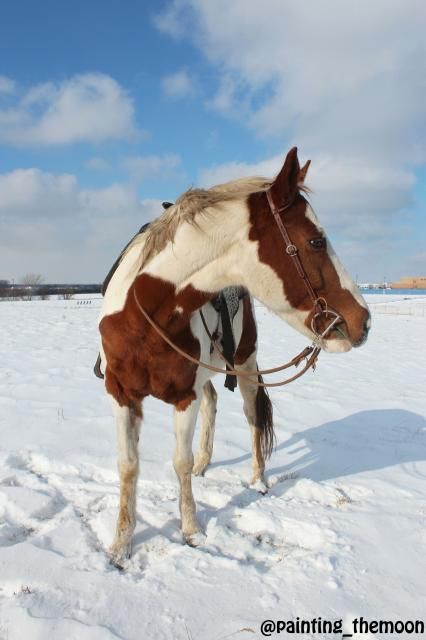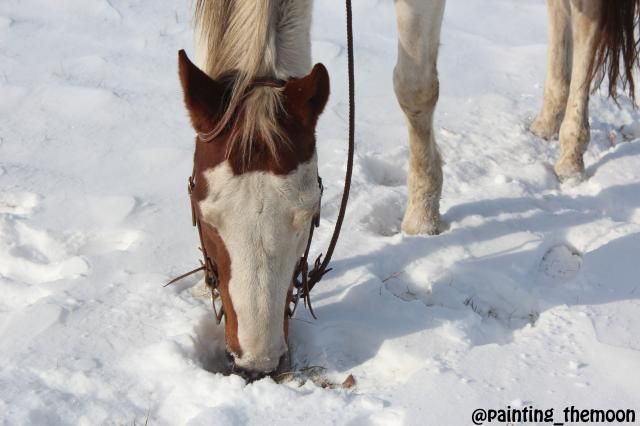 wow, so so so pretty. that must be a very pretty field in late spring early summer.
Quote:
Originally Posted by
homesteadhorses
View Post
wow, so so so pretty. that must be a very pretty field in late spring early summer.
Thanks! And it really is...especially when its FULL of dandelions. Its beautiful. I'm so blessed to have found such an awesome barn to board at, we both love it here.
So beautiful! I never tire of seeing horses in the snow :)
Your horse is stunning. He looks even more beautiful with the snow :).
Thank you!! He LOVES the snow. He likes when I make snowballs for him to eat, lol. He reallyyyyy enjoys winter.
Here are some more snowy pictures! Just thought I'd add them here rather than start a new post lol. He was being a little bugger today but he had a blast riding around in the snow...it was so light and fluffy. I wanted to hurry up and get a few pictures riding in it before it starts to melt and get all icy. It was a pretty good work out for him...we did a lot of trotting and cantered a couple circles both directions before we called it a day.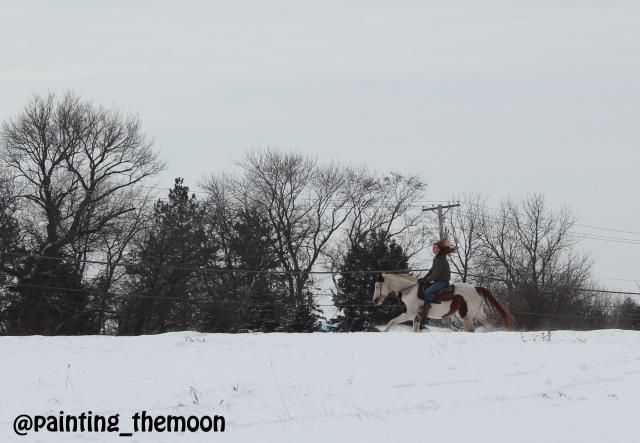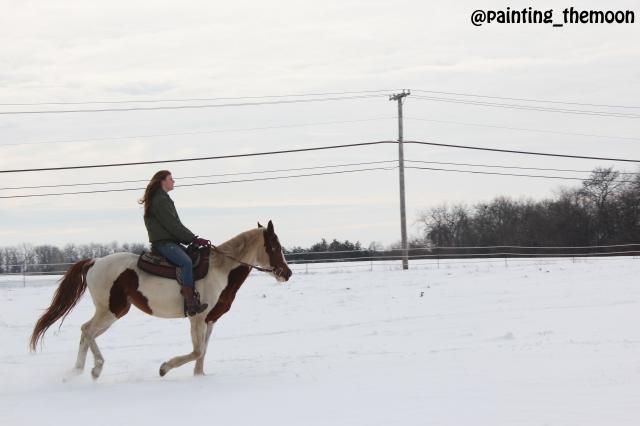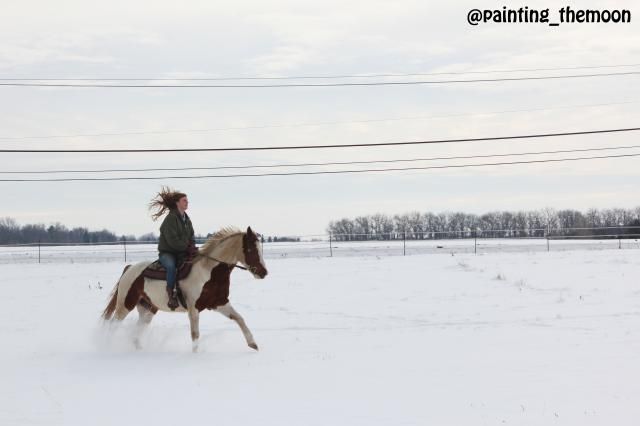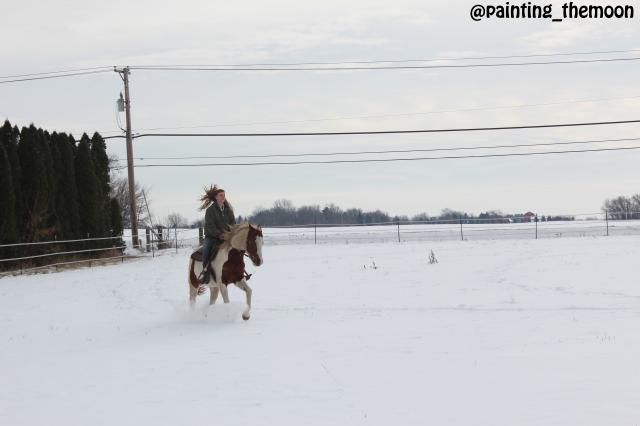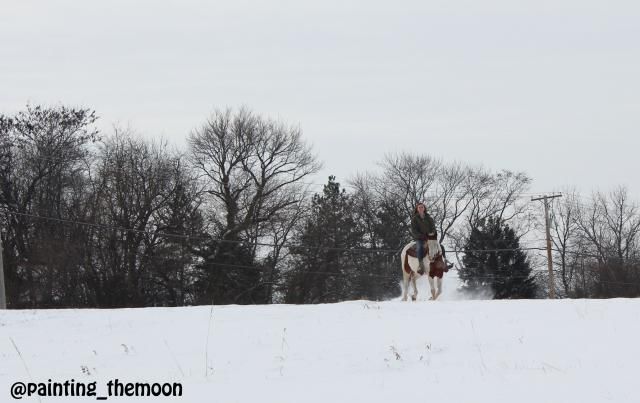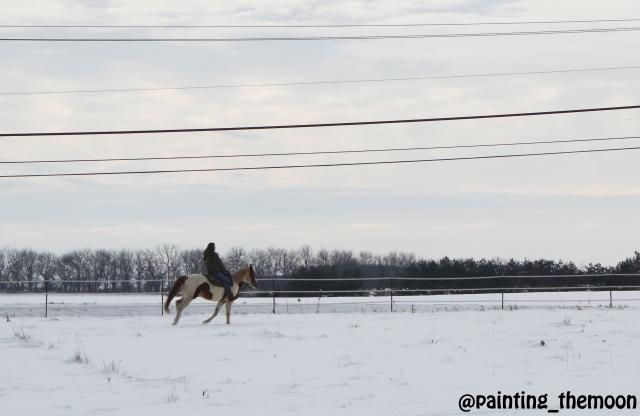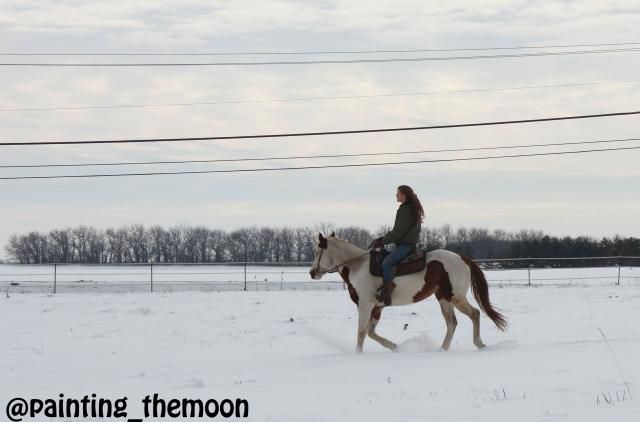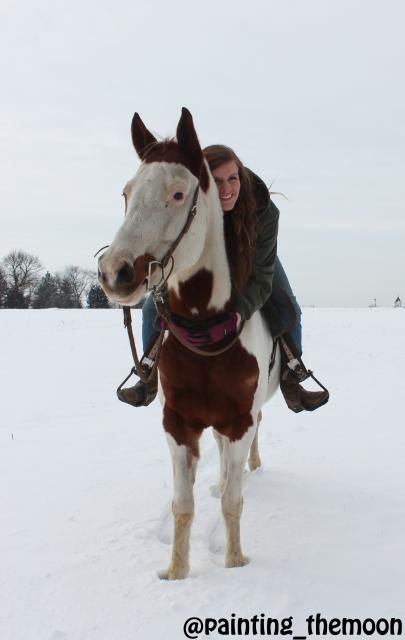 *huff* Very jealous of your indoor ;)

Very nice pictures! I'm looking forward to some snow to ride in...
---
Rhett | Fiona | Rockstar | Remington | Sierra | Savannah | Coal | Magic

TWH Gelding | IDH Cross Mare | SSH Gelding | Mini Yearling Gelding | Mini Driver | Mini Project | My Pony Trail Drive | The Rescue