Snow Rodeo
---
Havent been on in quite some time, recently found out that I am expecting, and my doctors suggested no riding at the moment, so Rodeo is getting some time off! He doesnt seem to mind, and so far really seems to be the type of horse that will go right back into routine, even after a break!
There was a freak snow/ice storm here in North Carolina last week, and I am just now getting to post these pics! Sorry for the quality, some of them are much better than others, but a new camera is definitely in need! I had Rodeo all bundled up in some blankets, we got a decent bit of freezing rain, and with the barn still being in the works, I figured he would like some nice warm blankets on him! Enjoy the pics!
Many of them would have been some awesome shots if there were a few less distractions, and things in the way, in many of the pics! lol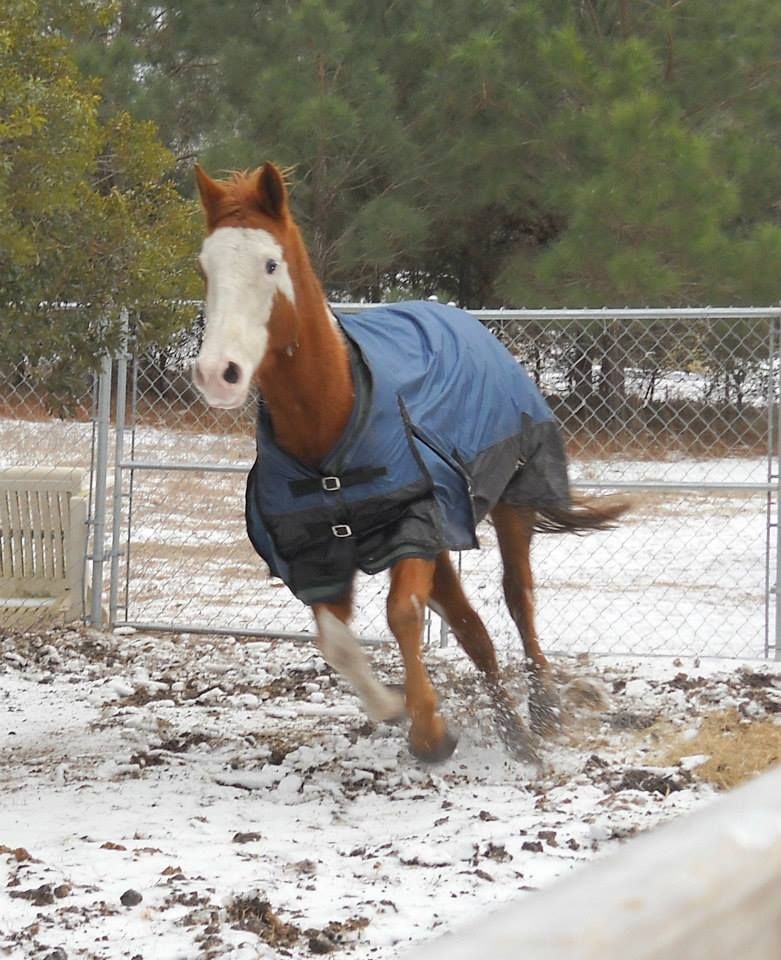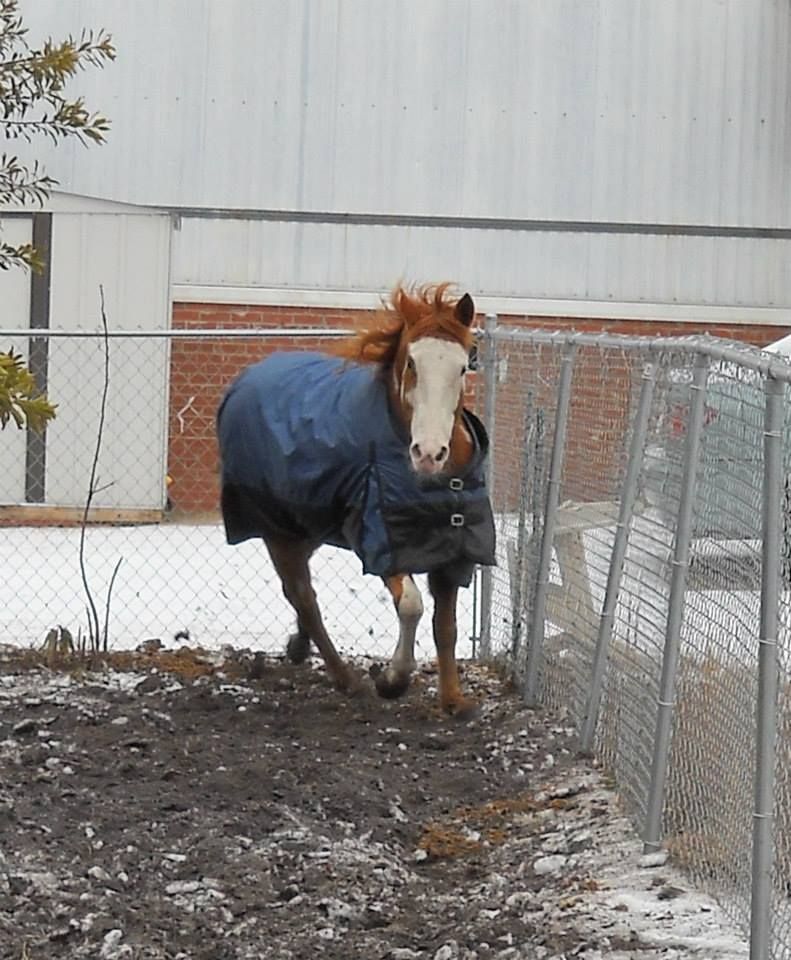 Congratulations!

I'm sure he love the chance to do nothing lol.
---
My two horse Apache and Sammy are my world
along with our dogs Patch and Bear.
But I will always love you Jimmy R.I.P
Congrats on the news!!

Rodeos face is amazing btw love the colours 😊
Posted via Mobile Device
Teen Forum Moderator
Join Date: Dec 2010
Location: South East Texas
Posts: 7,157
• Horses:
2
SQUEEE. Rodeo!!!

Goodness, he looks all grown up! Where did the spindly little long-pasterned thing go?!
---
Everyone in your life is meant to
be in your journey, but not all of
them are meant to stay till the end.
Congratulations!

These are adorable pictures. He seems like a happy little clam (:
---
The sensitivity of the internet baffles me.
Congratulations!!!!!!!!!That's so exciting!!!

i was wondering when we would be seeing Rodeo again, what a good looking fella! hes looking so mature! i remember the pictures from when you first got him.
---
Beauty is not diminished by those who refuse to see, hear,feel or in any way sense it. If you refuse to see beauty its you who is weakened.
Green Broke
Join Date: Jan 2010
Location: south of nowhere, north of nothing
Posts: 4,643
• Horses:
6
Rodeo!!!!! *sniff* they just grow up so fast roflmao
Thanks for all of the replies! Its hard to believe that Rodeo will be 4years old in April! Just doesnt seem possible, seems like just yesterday is when I bought the little guy! He sure has grown though! Goes to show that an ugly ducking sure can turn into a decent, useable little guy!
Showing
Join Date: Jun 2011
Location: Cariboo, British Columbia
Posts: 11,759
• Horses:
3
Rodeo is looking very grown up and handsome. I am so happy for you & your husband, a BABY!!!!!!!!!!!!!!!!!
---
I am not here to promote anythingNo, that's not true, I am here to promote everything equestrian and everyone enjoying horses!