So who got their tail cut ? INDIGO DID !
---
Lol, well as much as i loved Indigo's tail.
I decided to cut it, i only planned on taking abit off, but obviously i changed my mind without knowing it !
So... i will post photos of him before ;) and than after photos.
My main reason for cutting it was because it was long, almost to the ground, i didnt want him to trip over it and sometimes he would spook at it lol and try to kick it ! well so off came his beautifully long tail !
(excuse the after photos, i never brushed him lol! )
BEFORE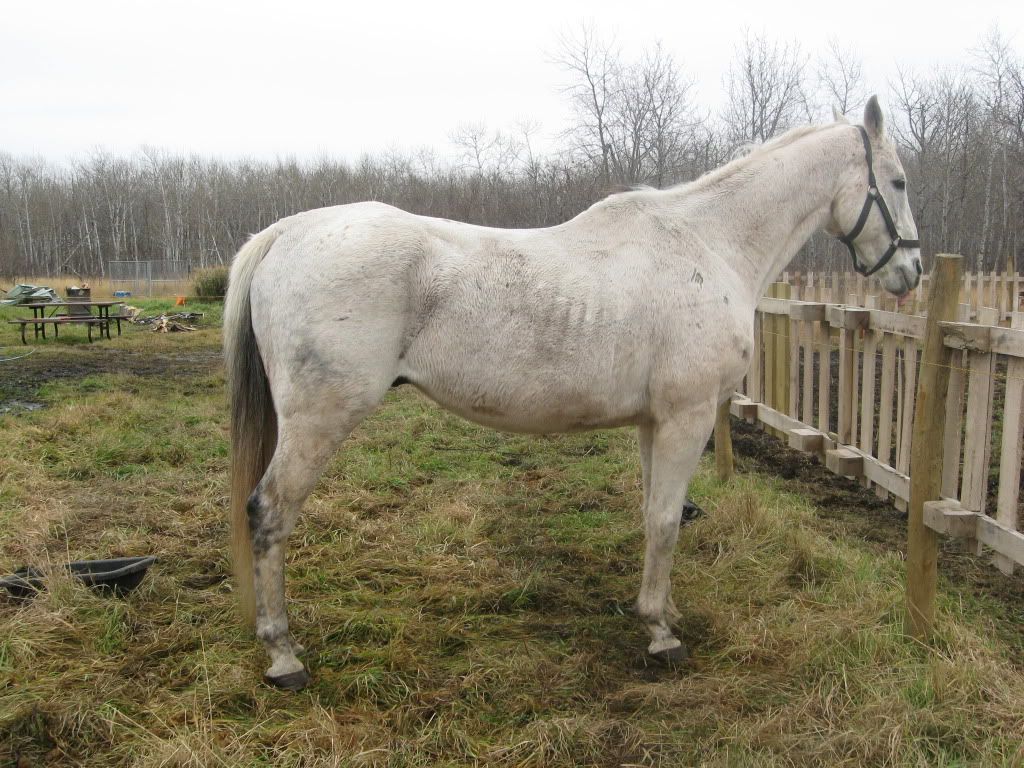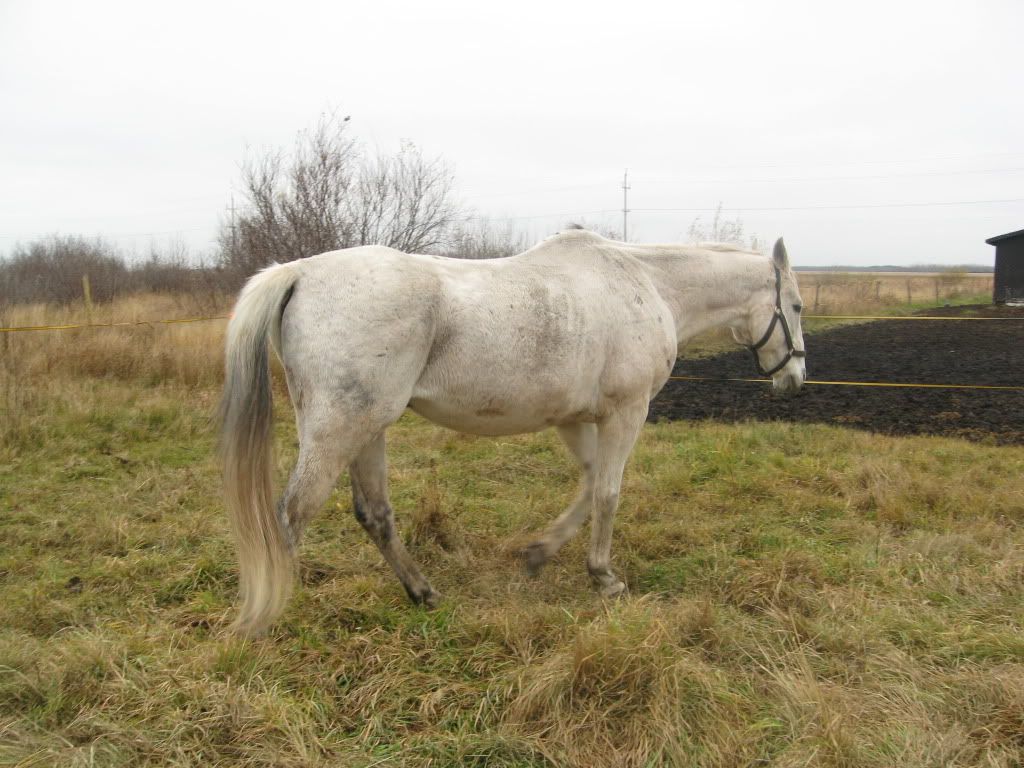 First day i brought him home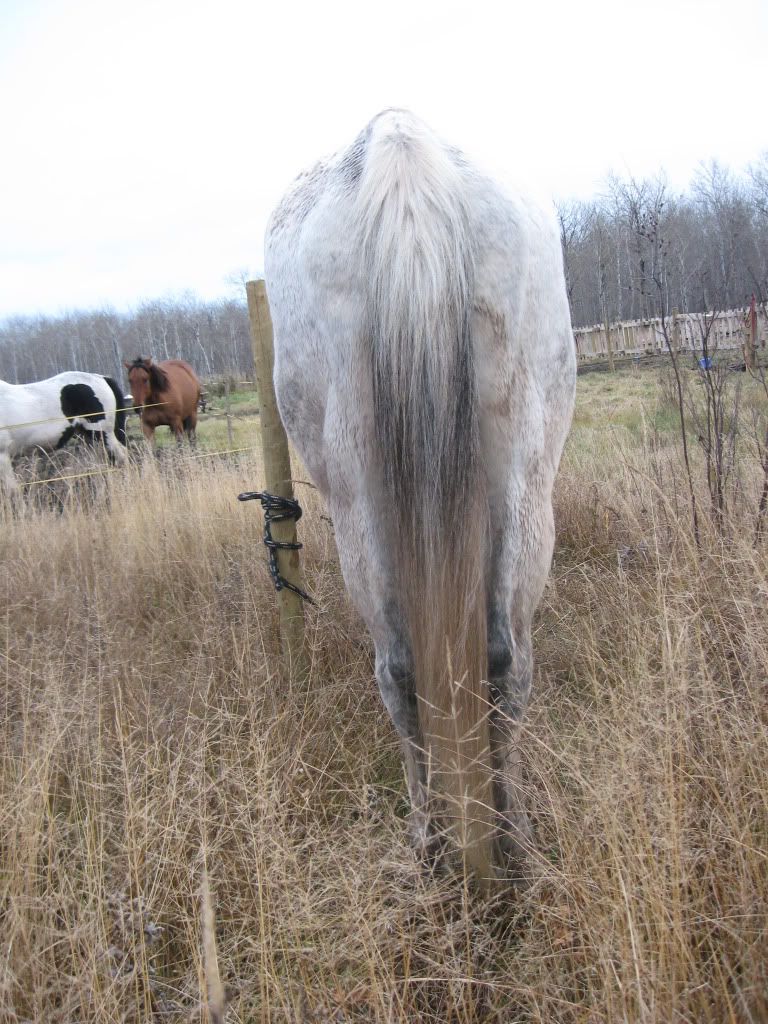 NEW PHOTOS !!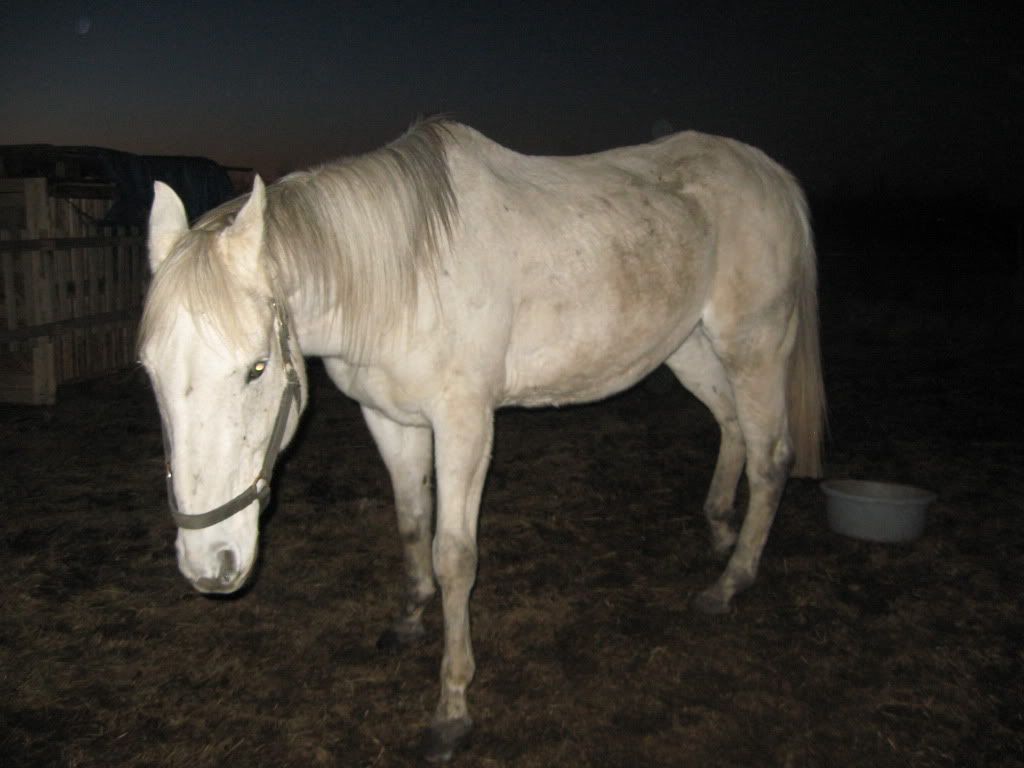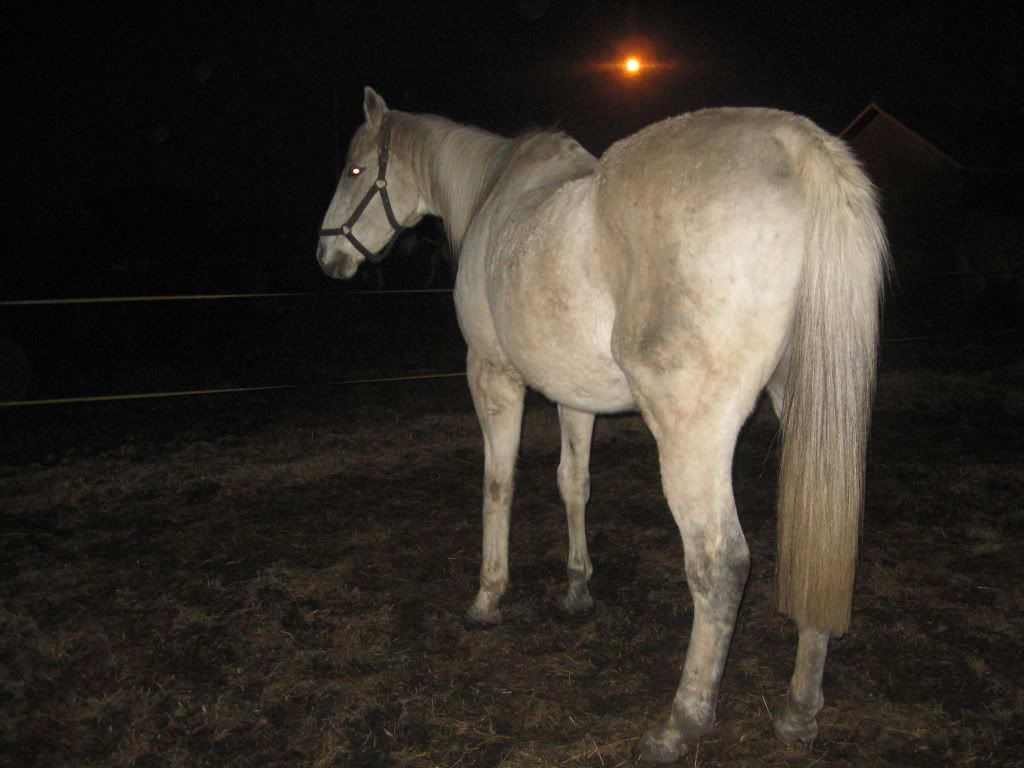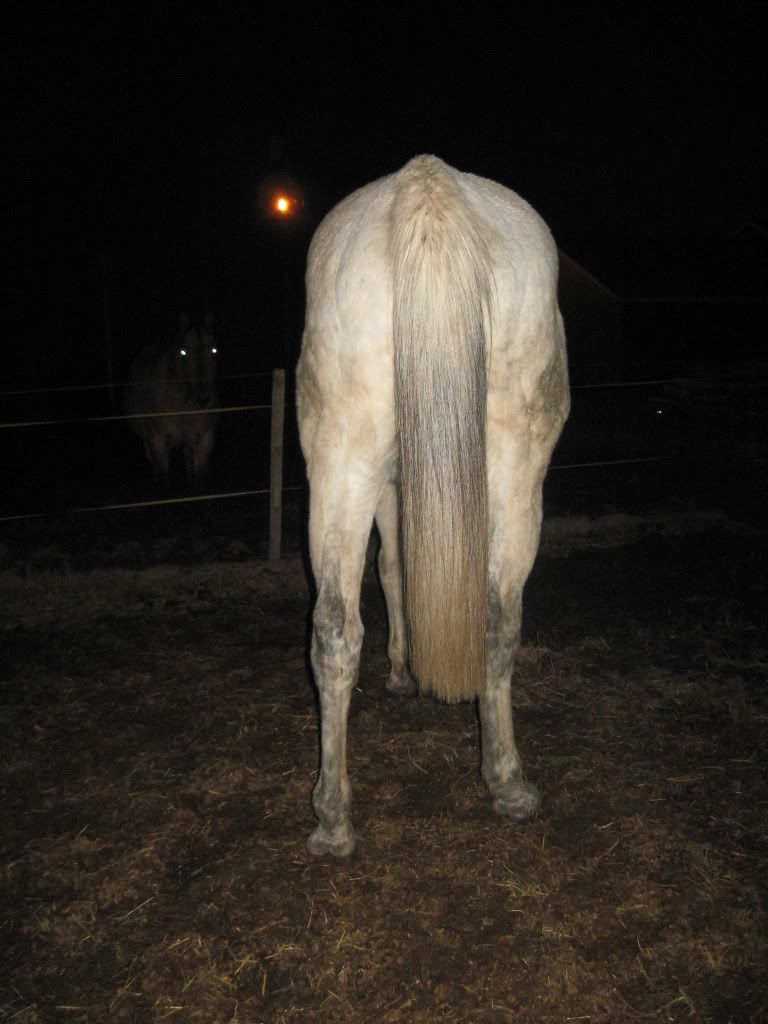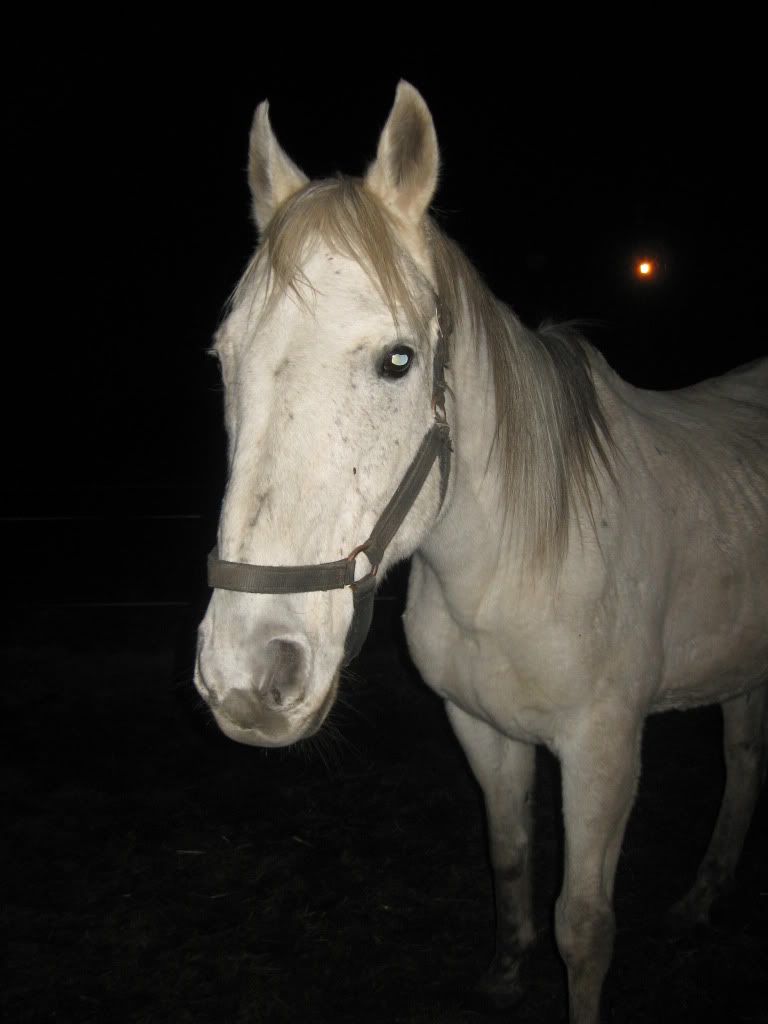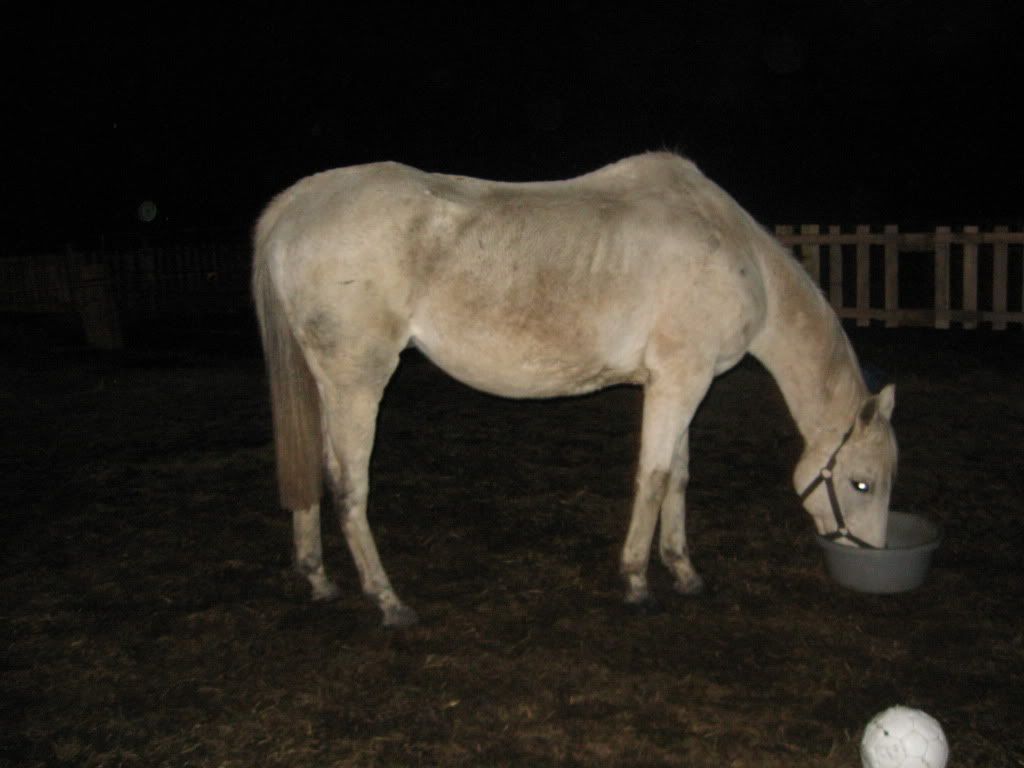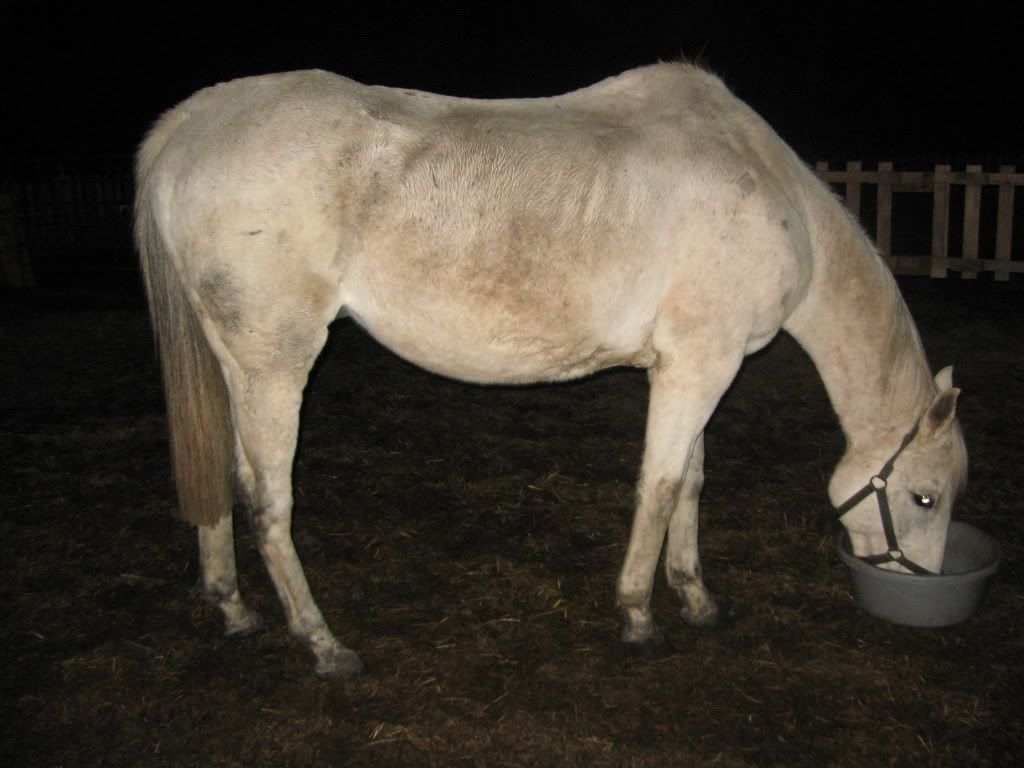 What do you all think ?
Critiques welcome, I also realize he is on the skinny side, but if you havent read he was a rescue, But he is my baby <3
Also, i do realize its a bit of a clean off cut, just straight, but i tried to tidy it up abit from looking like that and well my tails arent much of a match for his tail,the ones i had used.
I think he is looking much better than the pics form when you first got him, it will take time but i am sure he will fill out time... i already have a crush on him, cant wait to see what he looks like after a few more months with porper care!
---
Ω Horses are a projection of peoples dreams Ω
I still stand by my initial thoughts that he's a diamond in the rough. He's already looking SO much better - kudos to you!! I cannot wait to see pictures when he's all shed out and groomed up with more weight on come spring. I'm willing to bet you're going to look at the initial before pictures and not recognize him.
---
The lovely images above provided by CVLC Photography cvlphotography.com
i would just like to say that he is looking so much better from when you first got him, keep up the good work
Thank you Honey !
:) i think so too, or it is me just wanting to see things haha ! But i know that he has tooken years off his age from when i first brought him home, which if you can believe it was on October 31st !
I havent had him for that long But i already can see improvement and im so happy ! :)
Im hoping to be able to start riding him or working with him this spring or summer, as long as he is in the condition to do it :)
Thank you everyone !
:) !
He looks SOOOO much better already! It's amazing what a little feed and love will do!!! I have a soft spot for your guy, my first horse was a big white/grey guy that looked alot like yours, only fatter!
He looks like a real sweety, how old is he?
Quote:
i would just like to say that he is looking so much better from when you first got him, keep up the good work
i Agree! He looks so so so much better, The tail looks very short, but good!! :)
---
Noble House Hot Gossip
*17.01.2010**Warmblood Arabian**5YO*