Some more x-mas pictures :)
---
Decided I needed to get some Christmas pictures before it was Christmas!
I think they came out OK.
Mind you, I was doing this by myself. Had my camera on a tripod and the longest timer was only 10 seconds!
There are a few bloopers too!
Montana bum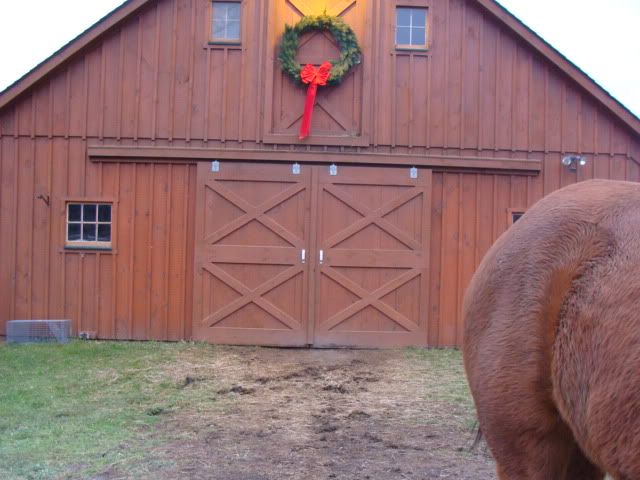 Getting a bit closer
There we go! (I plan on using this one)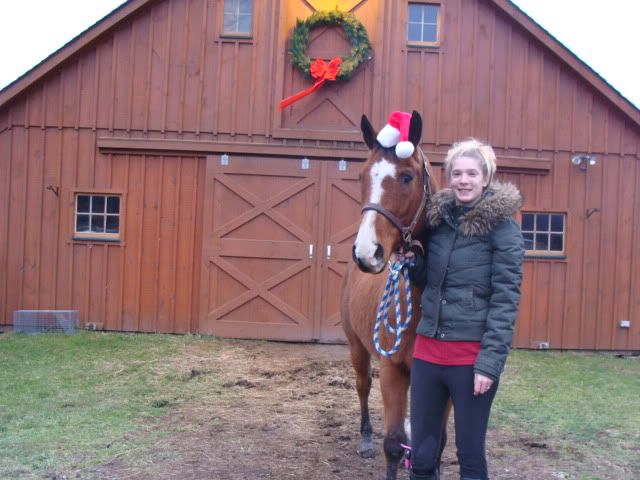 Oops!
Silly Montana looking at the other ponies
AWWW yay those are so cute!!!! love them much :)
Thank you!!

If it's warmer tomorrow, I might get some more. It was FREEZING outside.
Aww! Cute! He looks good in the one where he is looking at the other ponies. But I like the one you said you want to use too.


PS. Pretty barn
---
TM Tardy's Chick "Hunter" - 13 yo Paint
Remmy - 18 yo Morgan/QH cross
Gunner 3/31/11, Heidi 7/2009 Miniature Sicilian donkey

I know! I love Montana in that picture too! He looks so handsome!

Hopefully I'll be able to get better pictures soon.

I'll have to tell my BO that everyone loves her barn. :)
I love them all!! Specially the butt one!! Lol
---
I am owned by the Sandman
Ha ha ha! Thats awesome! Isnt it fun yet so frustrating to get them to cooperate when things are already difficult enough as it is!!
---
Dixon's Red Hot Ember
Aww, cute!!
Love the pics! Ah, I know how 'ya feel. LOL, they can be annoying sometimes when it comes to pictures!
Brrr, I hate the cold!
---
Ride more, worry less.
I love them!!
---
12 days until Twiztid ( i get to see my Jamie) then two months until graduation.
Those are awesome! I wish I had that barn! It's pretty nice!