Some newer pics
---
soaking up the sun...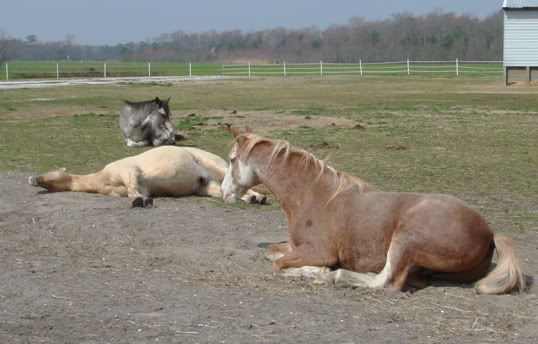 "the girls"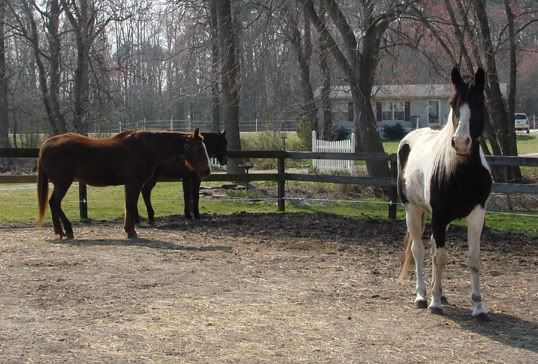 baby got big butt
who me?
And this horse was from the Delaware horse expo
The Lone Ranger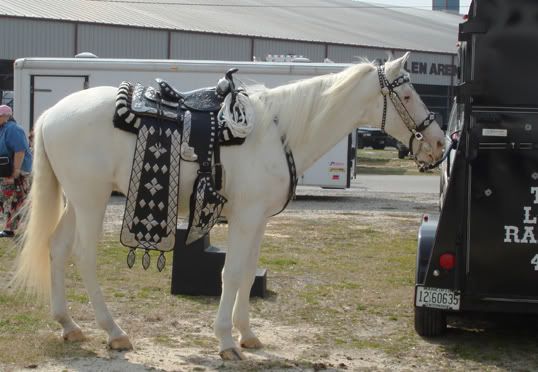 ---
Cocoa - 32 yr old QH, Cherokee - 8 yr old TWH & Toby - 16 yr old QH
R.I.P. Cocoa 4/13/78 - 2/9/11
the first one is very cute.

It looks almost as if the horse closest to the camera is saying "Hey! Hey you! Are you alright?!" (that would be directed at the horse in the middle.

The Lone Ranger looks very cute!

And of course Angel just looks so sweet and innocent
Quote:
Originally Posted by Dumas'_Grrrl
Haaaaaa.... I love the conversation!
thanks.
I was laughing as i was writing it.
It is a very cute picture :)
That paint is gorgeous!!!!!!!! I have a weakness for paints.... x_X

I love the Lone Ranger's show tack...*envies*
I love that first pic. They look SO relaxed!
aww... so cute
---
_______________

I <3 you Magic!

He knows when you're happy
He knows when you're comfortable
He knows when you're confident
And he always knows when you have carrots.
~Author Unknown
Could you imagine how much work it took to get that horse that white
Love your girls Kim
I cant even imagine!
Angel is only partly white and most of the time that white is grey! lol
---
Cocoa - 32 yr old QH, Cherokee - 8 yr old TWH & Toby - 16 yr old QH
R.I.P. Cocoa 4/13/78 - 2/9/11