Some things never change...
---
I was looking at my lease horse's papers today and I noticed that even as a youngin' she had her signature grouchy mare face. The left is her registration photos, and the right is her now, at 14 years old.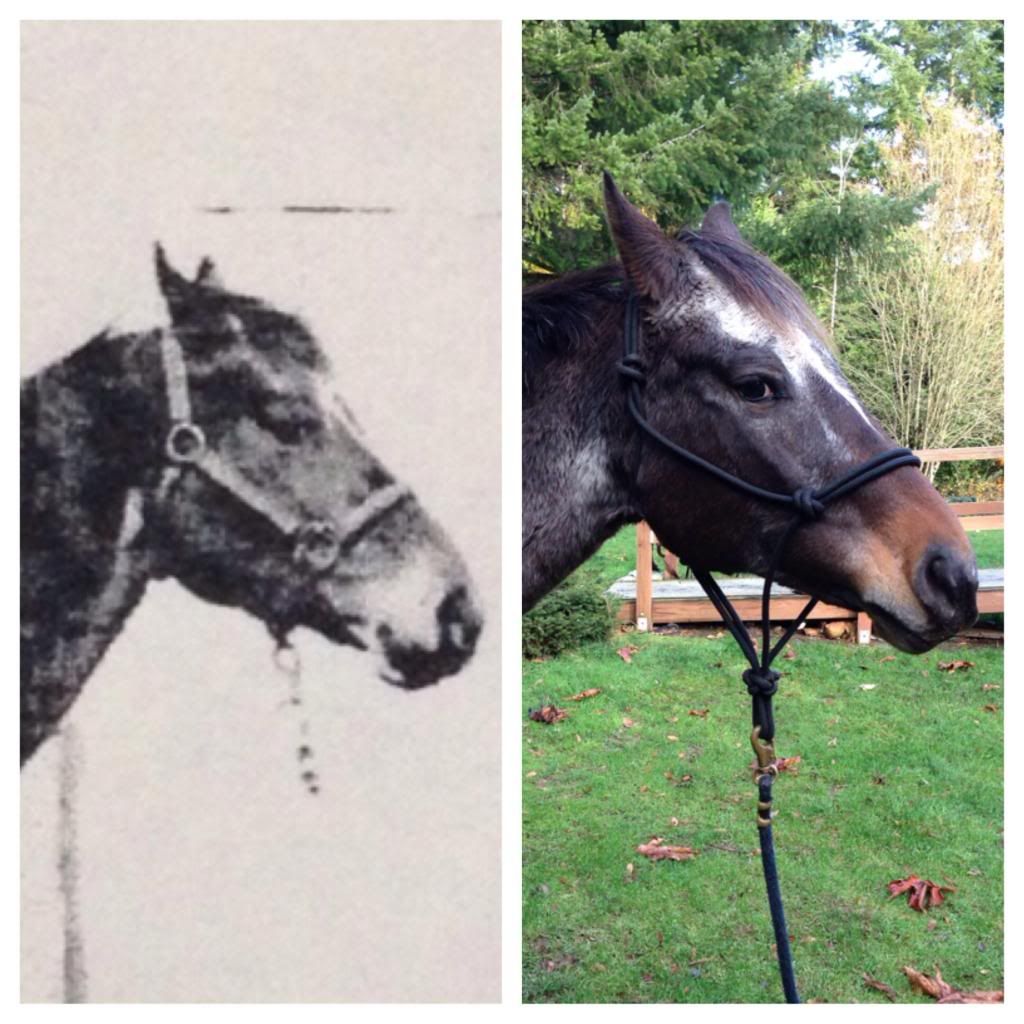 ---
"Here's to the girls who who smile like beauty queens in tight hats and crystal covered outfits on four hours of sleep."
Haha! Funny how that never changed!
Posted via Mobile Device
That's kinda adorable!
Posted via Mobile Device
Haha...pretty hysterical!
Posted via Mobile Device
She's such a goof! This is her "huh, I'm pretty unsure of what we're doing eating dinner in the yard tonight, but I'll go along with it, silly humans" because I had her up on level ground to take some pictures. She's almost too smart for her own good.