Someone put there "BIG BOY" pants on today!
---
I couldn't be happier with this little pony of mine. I am officially not nervous anymore for our first clinic here in two days. These last three months have been wonderful but the last two weeks...marvelous. Both of us getting right to work and lunging before our rides are getting shorter cause he paying attention, doing all that I ask of him (lots of transitions) and he is getting more and more nanalced and relaxed and staying correctly on the bit through the transitions.
After this clinic we are due for a couple long relaxing trail rides :) He has so earned them!
As far as I am concerned This was my Independence Day celebration!!!
We hauled up to the horse park (his 2nd time) He did so good, a bit of head up looking but no yelling at others across the park and no spooking and no being tense!!!
I lunged him for only about 15 minutes in the enclosed outdoor and then we moved into the covered arena where he had not been yet. All I had to do was keep my hips and knees open but close my calf on him and keep my hands up and together with even contact and guess what.....
MY HORSE WAS WORKING CORRECTLY UNDER ME WITH FORWARD RELAXED IMPULSION!!
That's right we did it! Our whole ride with a few strides of looking but again just pushed him with my calf up into my hands and WAL-LA!
We had the best walk trot-trot walk transitions and both canter departs where so relaxed and he was even in both reins and my hands where up, my heels where down and around we went and then when i pushed him down into trot ....oh his trot the...WOW fluid and floating and he was so happy!!!
I did get any videos of us at the park cause my friend was riding too but I got happy picture of him after!
Sorry for all the threads of my pony being so good....haha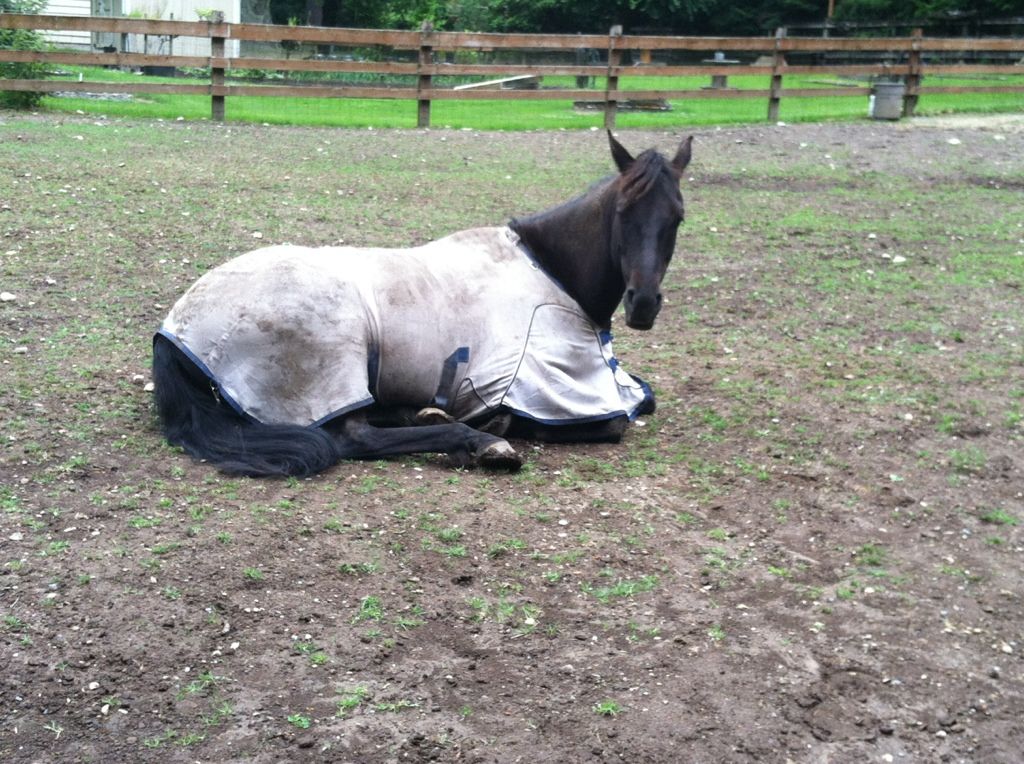 Someone was tired and slept in...time to go to the park!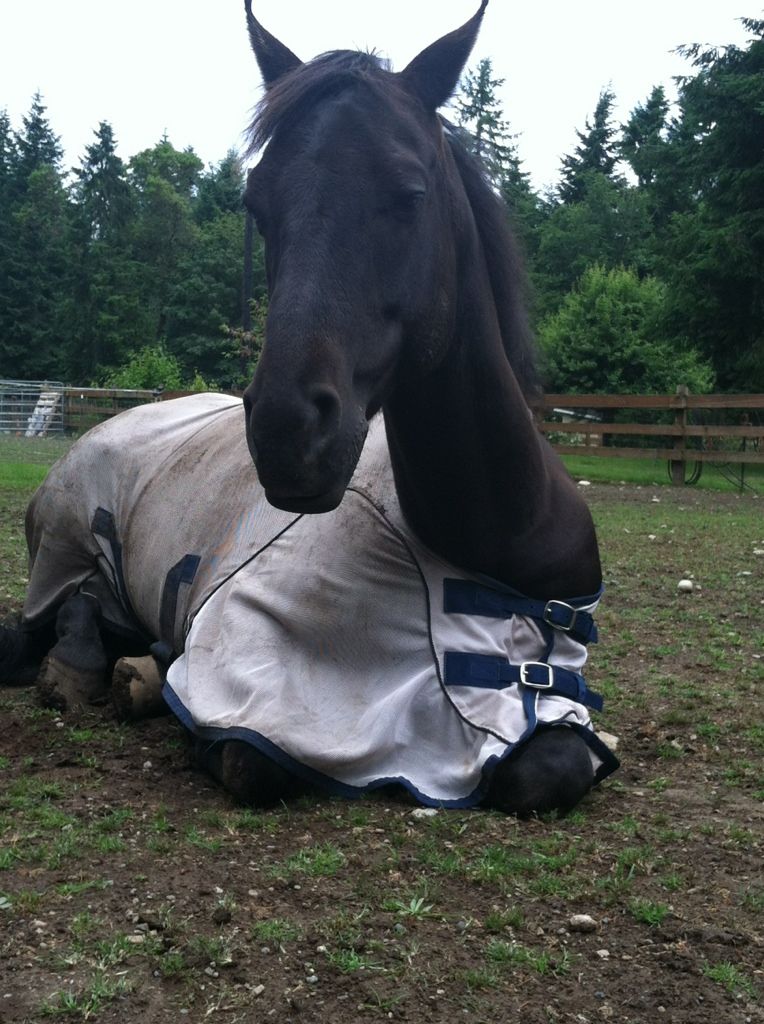 "NO... 5 more minutes please...so tired"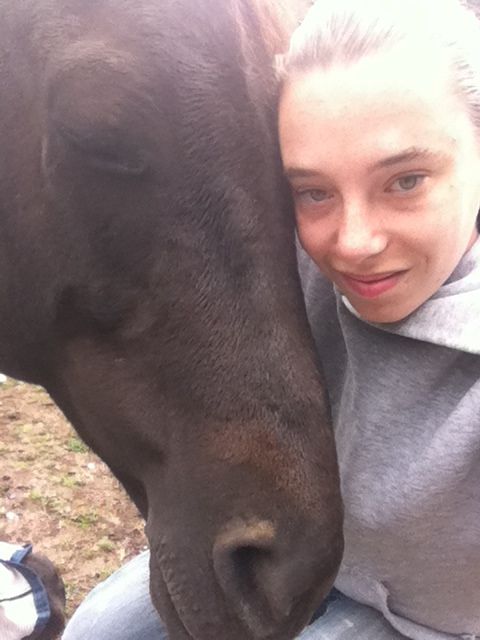 Awh cuddles time..really I was trying to convince him getting up was a good thing!
This is the look I got when I said he wouldn't get to go on a fun field trip...
"Why did you take a picture mom...really I'm a big boy now and you don't have to document every thing I do...seeish you silly human!"
Look at that pretty head :)
WOW that was an awesome ride! Look at how happy I is!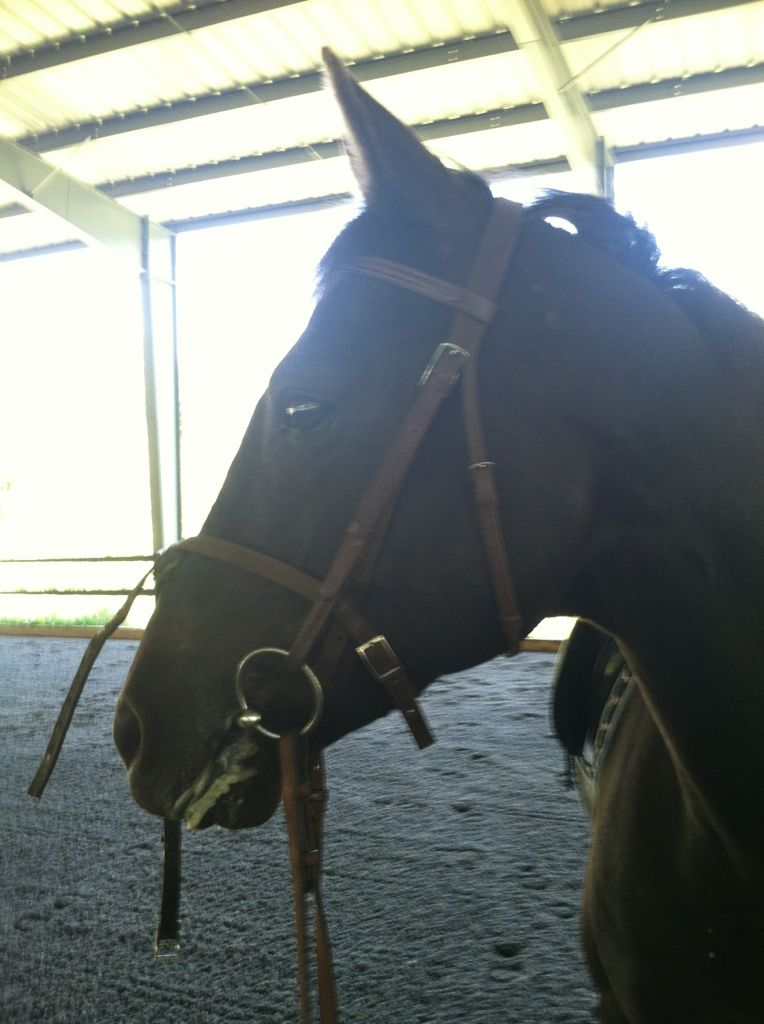 I'm so handsome...look at all the foam on my lips hehe
I will be going to clean tack and gather everything up now for the clinic! Ill get lots of pictures and video :)
Happy early 4TH everyone!!!
---
Last edited by Allison Finch; 07-03-2012 at

09:35 PM

.
Congratulations!
It sounds to me that both you and Oliver are really learning from each other and making incredible progress. Keep us updated on how he does at the clinic.

Loved the photos. He looks so proud of himself. :)
Thanks! I guess it posted three times...sorry! Didn't mean fir that to happen my computer was freaking out. I will for sure!
Great to hear the progress the two of you have made! Keep us updated on how the clinic goes, he is looking awesome!!
very handsome boy
---
Country Woman