Spotlight on Stewie..at 9 and a half weeks
---
Please excuse the mud/poop general yuk, you've seen what yard conditions are like here, we are trying to do what we can when we can!
Here are some more Stewie pics for you.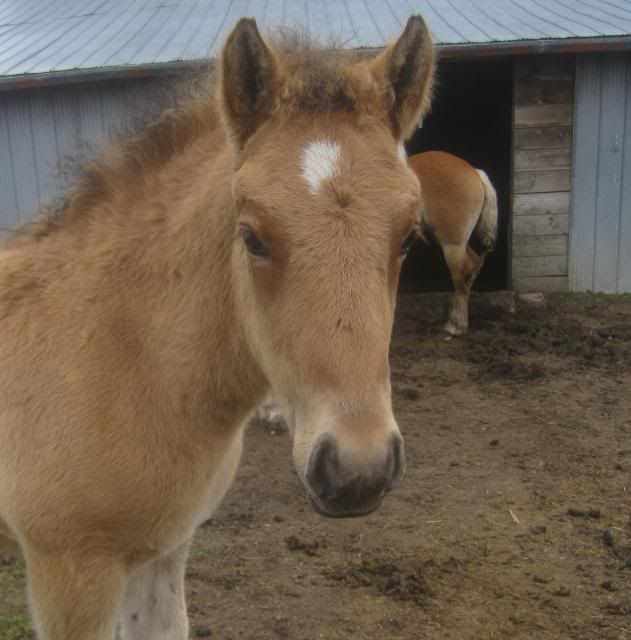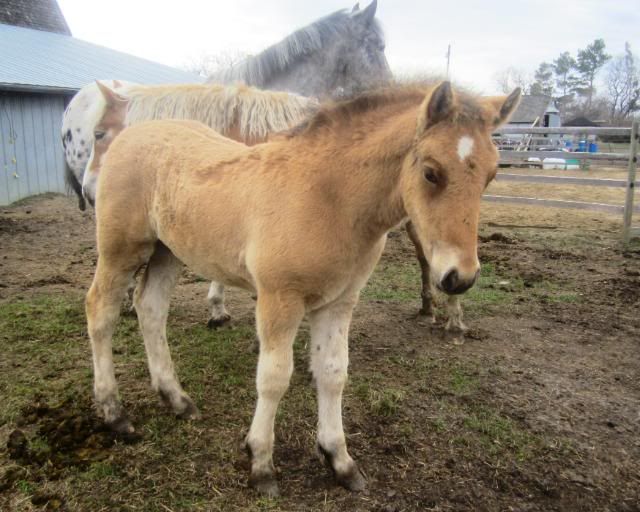 With Little Elena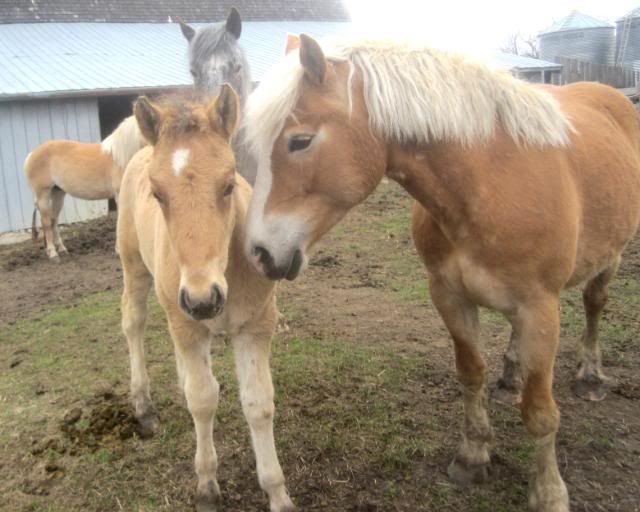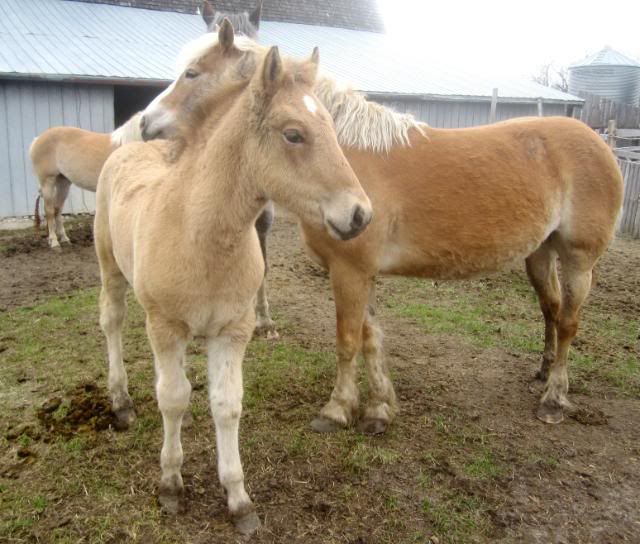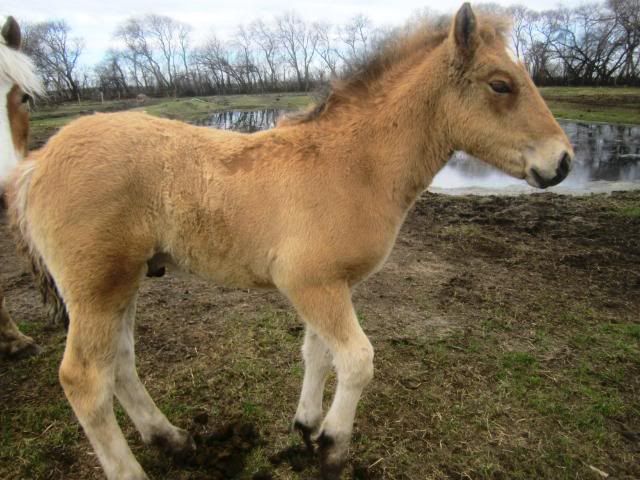 I still see dressage potential ;D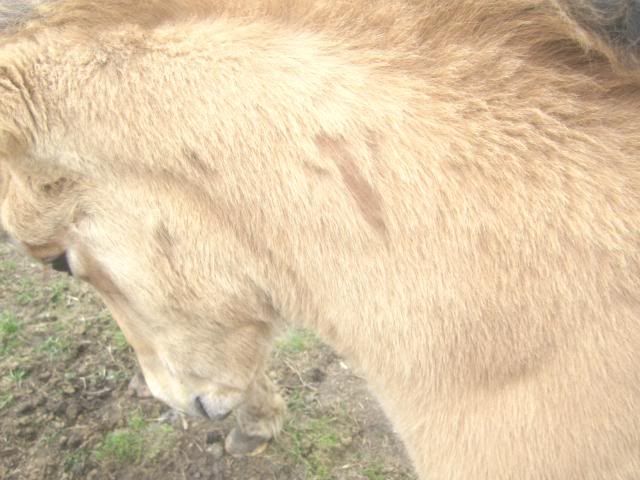 I wish I'd got all of him in this one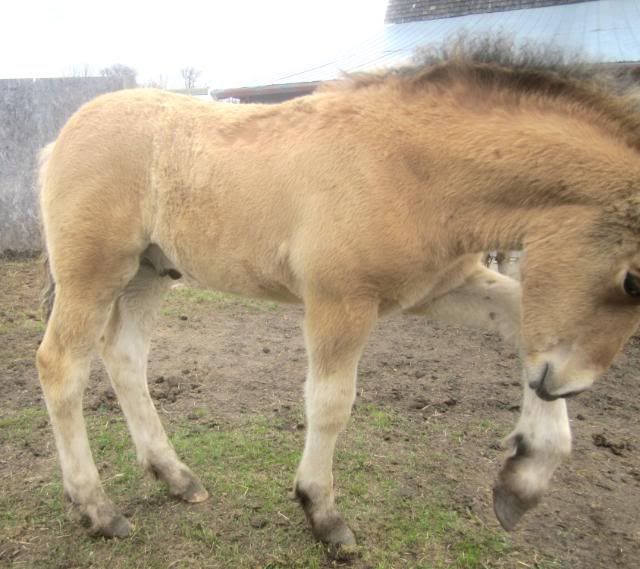 Remember the pirouette?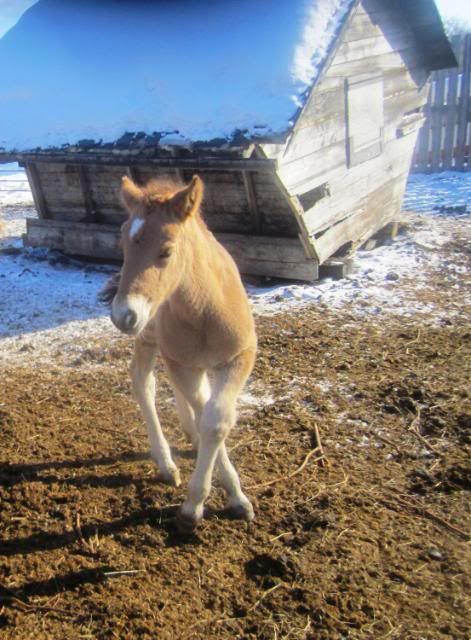 Oh isn't he just a little doll baby! I love his build!
LOVE stewie!! And he has the best name ever
I think Stewie looks like a baby Peanut, Liz!
Oh my gosh he does! Actually.. I think I might have a pic of a baby peanut. Let me see if I can find it to compare
Found a couple!
---
Last edited by Dressage10135; 05-06-2011 at

01:51 PM

.
Oh Stewie, the adorable little tank! Maybe he could combine his dressage passion and his big build and become a fancy pleasure driver :)
Posted via Mobile Device
Hes gotten so big soo fast!!! Hes a cutie for sure!!
Green Broke
Join Date: Aug 2010
Location: Southwestern Ontario, Canada
Posts: 3,324
• Horses: 0
Must....refrain.....from stealing!

He is so adorable!
---
It is impossible for a man to learn what he thinks he already knows. --Epictetus

Remember if you steal him now you have to take Bert as well
He is SOOOOO CUTE!!!! I want him haha!
---
RIP Minnie, 1981-January 15, 2010
RIP Maggie Mae I miss you