Spring is on its way, and the horses are feeling it!
---
Well, yesterday i went out to the barn for my lesson, i walk out to the back paddocks and all the horses and running around and playing, such a wonderful thing to see, they are defiantly feeling the weather, as am i! Johnny was a little spooky during our warm up only because he had all this energy to let loose and so lost a bit of concentration.
Anywho, here are a couple of pictures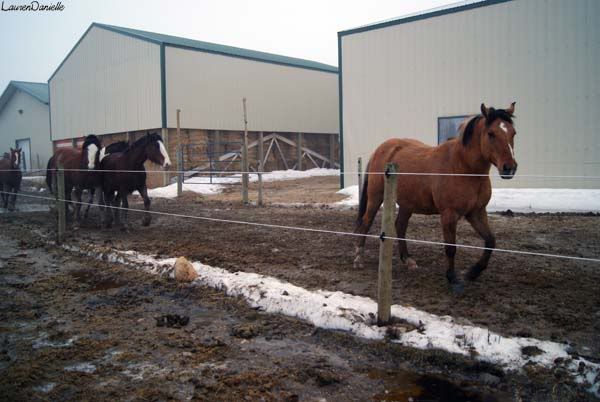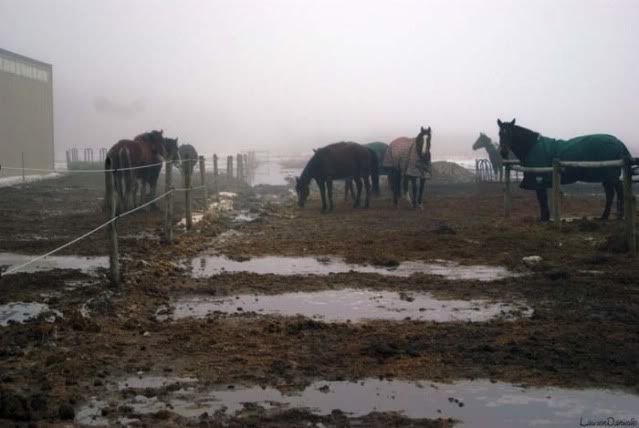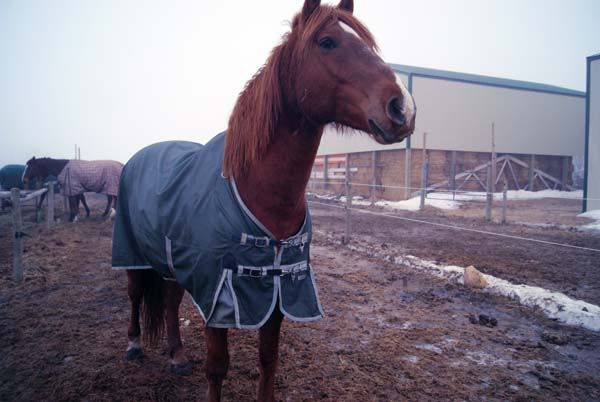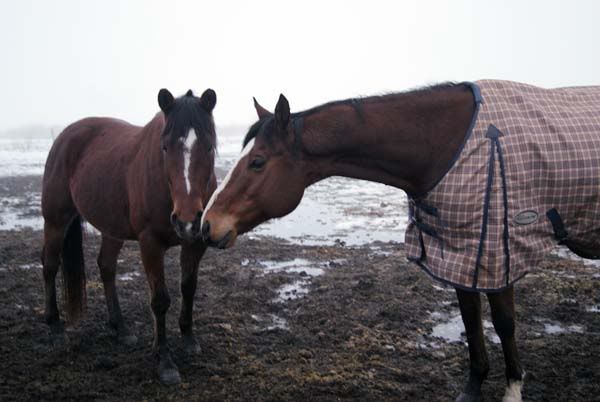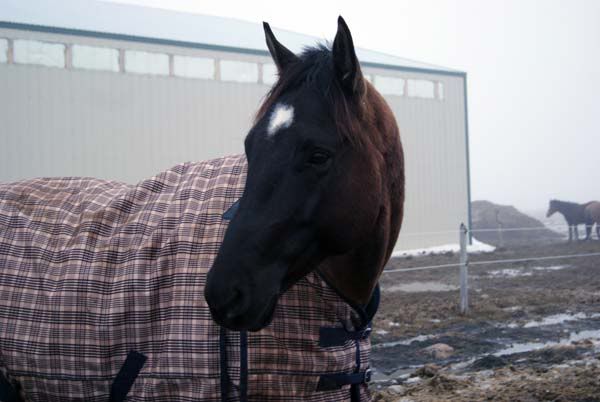 Oh my I thought that last horse was my girl, Chance. Just a longer face.

Gorgeous horses by the way.
Naww, there like "Im cold. Give me cuddles!" So cute!
---
Noble House Hot Gossip
*17.01.2010**Warmblood Arabian**5YO*
haha, the herd wouldn't leave me alone i was trying to get pictures of my boy but i always had another horse standing in front of me, or right beside me. Johnny got pretty jealous :P
hahaha. (: Told you they love there cuddles XD
---
Noble House Hot Gossip
*17.01.2010**Warmblood Arabian**5YO*
aren't horses just the greatest?! xD
Our girls have been enjoying the coming spring. I've started turning them out on the pasture for short periods. The green grass is just starting to grow. My husband went out to feed them today and bring them back to the dry lot. Vida and Saro went everywhere except where he wanted them to go. Running up and down the driveway into the trees and over the wooden deck
I need to video them next time I turn them out, they are just lovely to watch running and kicking.
---

"Until one has loved an animal, part of one's soul remains unawakened..."
- Anatole France
Gorgeous!!! Love the blue eye!!!