Springtime Gidget
---
So everything is on hold for me doing barrel racing but Gidget is doing competitions once a month with a friend of mine. My husband and I are expecting our first child so Gidget and I have been hanging out and just enjoying the nice weather we've been having.
Here are some pictures :)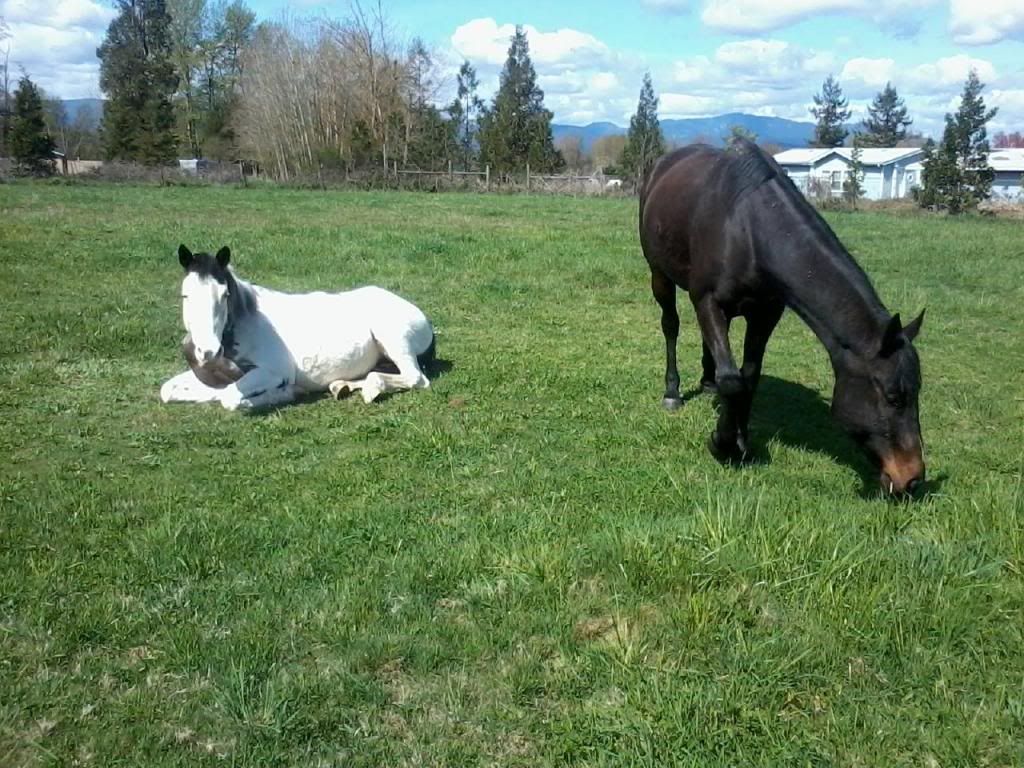 her eye got a little sunburned so on with the flymasks!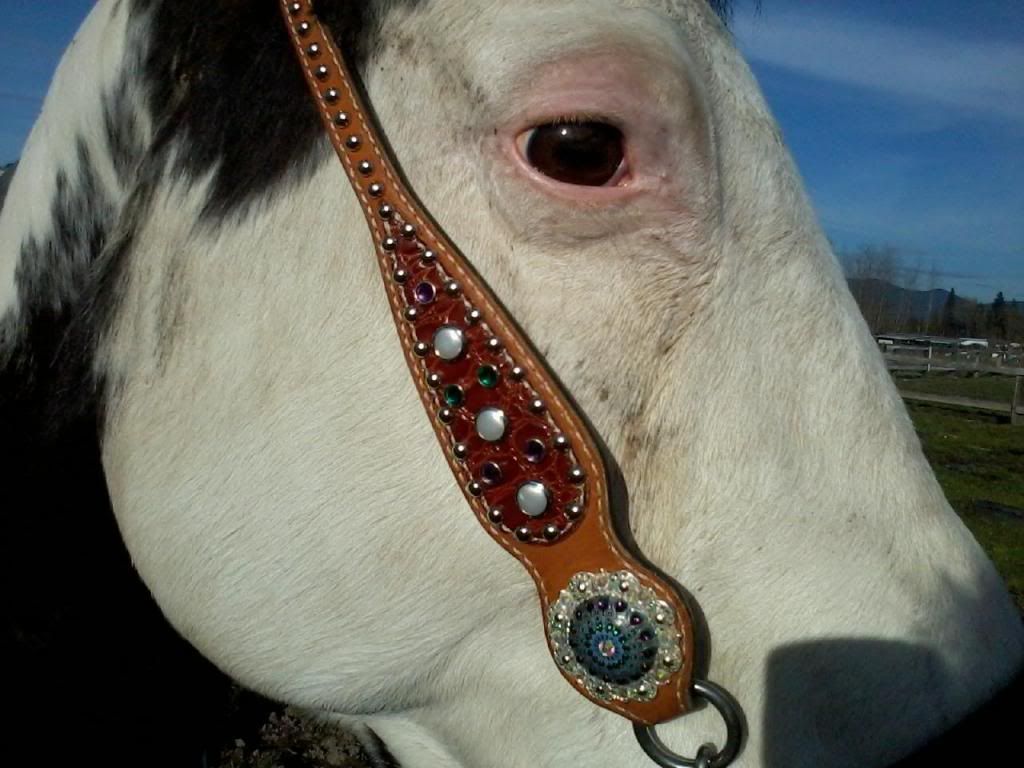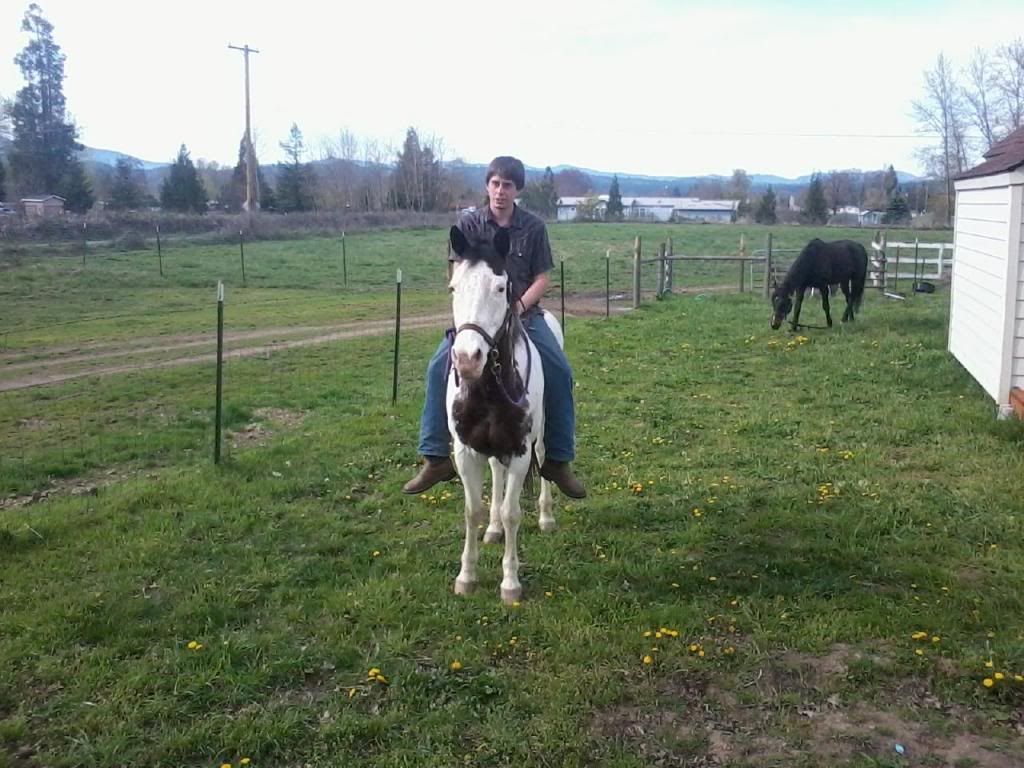 Great pics!! Love the first pic especially!
---
Being horseless is the pits!!
Congratulations on the upcoming addition to your family! that is really cool!

Gidget looks very healthy and happy, too
Gidget! Havent seen here in forever! She looks great! Congrats!
Aw she's gorgeous! Congrats on the upcoming addition, hope all is going as smoothly as possible :)
---
Stop for a minute, open your mind, learn. You may not agree with what I say, I may not agree with what you say but we will both learn something new.
She looks really nice! I like her bridle too!
=D Thank you everyone!
I know,I haven't been on here in ages! It's nice to be back. We recently moved and we just dont have the money right now to have our own internet access so when I'm near a computer I hop on HF here and there but haven't posted.
Pregnancy has been okay! I am at high risk since I have epilepsy and take the medication Lamictal so it can cause problems for the baby such as cleft lip or palate so I went to a speacilist and had a HR ultrasound done and she is forming perfectly! She is very healthy and I am as well :) We are naming her Braeghan Lynn :)
I'm glad you all think Gidget looks great! I've been having my good friend ride her for me and she had a gymkhana last month. She got a 17 on barrels! I was pretty excited and she got a 25 sec on poles :) Next weekend is another gymkhana and I will be sure to get videos of her. My friend doesn't hold her back like I do and she is thinking she may get a faster time because now she is actually running,haha. I will be sure to keep you all posted on the little critter :)