StateFairrr =]]
---
Sooo i took my 5yr old QH down to State fair
. We competed in Eng. pleasure and West. Pleasure. In english we got 9th out of 52 and i had the smallest horse in the class. In western we didn't place, he decided he still wanted to be an english horse :roll: . But we did good anyways =]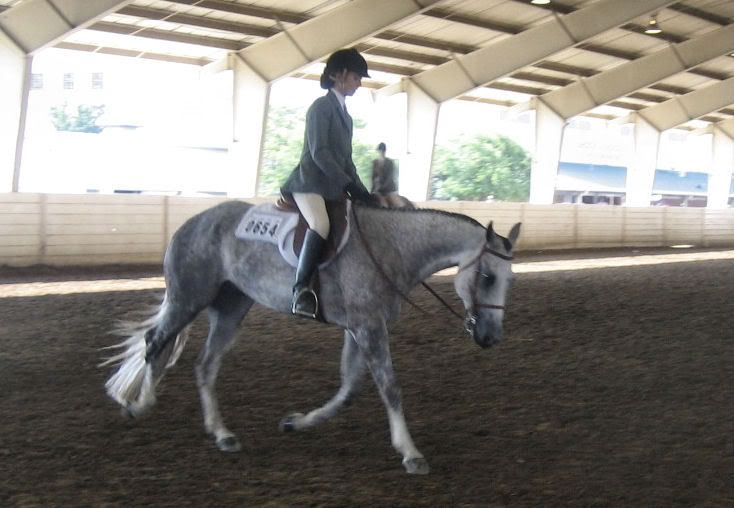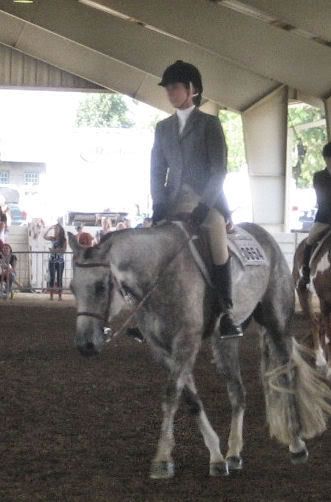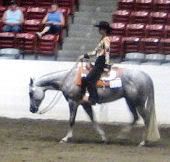 DOn't mind me in my western-ness i was trying to hold him back so he would go slower :roll:
9th out of 52 is really good!
I think it's so cool you do both western and english! I want a horse
that color...absolutely gorgeous! You two look great btw!
---
It's been awhile, but I'm back & back in the saddle!
That's great, nice pictures! :)
You guys look awesome, I really like your horse's coloring as well. Good job!
---
Ride more, worry less.
I don't. I have to give him a bath almost everyday. The slightest amount of dirt shows. He is flea bitten under all that grey too. He is a red-roanish grey. When he was little the vet told me he was a red roan because of how pink he looked. His flea (bites) on his coat are like a red dun color. So when he greys out he is going to have a pink hue to him.
You looked great! And 9th is pretty good!

I love the picture of you in the western! And your horse is really really pretty! I'm jealous 8)
---
If you want a stable friendship, get a horse.
you two look great together...congrats on 9th out 52. Thats really good.
Congrats on your placing. That's really good =D.
Your horse is stunning. I love his colour!
Started
Join Date: Apr 2007
Location: Australia-The best Country!
Posts: 2,192
• Horses: 0
Wow! good to see you back! You guys look very relaxed! Well done!
---
Rach
WE ARE GEELONG! THE GREATEST TEAM OF ALL.....