Stephanie Baer Cross Country clinic May 22, 2011. (Pic Heavy!)
---
I'm on the flea bitten grey, most of the pictures are poorly timed and look like my horse is refusing, he did not refuse any of the ones in the pictures (he refused one horribly but my mom didn't have the camera on.)
We were at elementary level but we did a lot of Beginner Novice fences..
Anyways, Enjoy!
Warming up over a cross rail..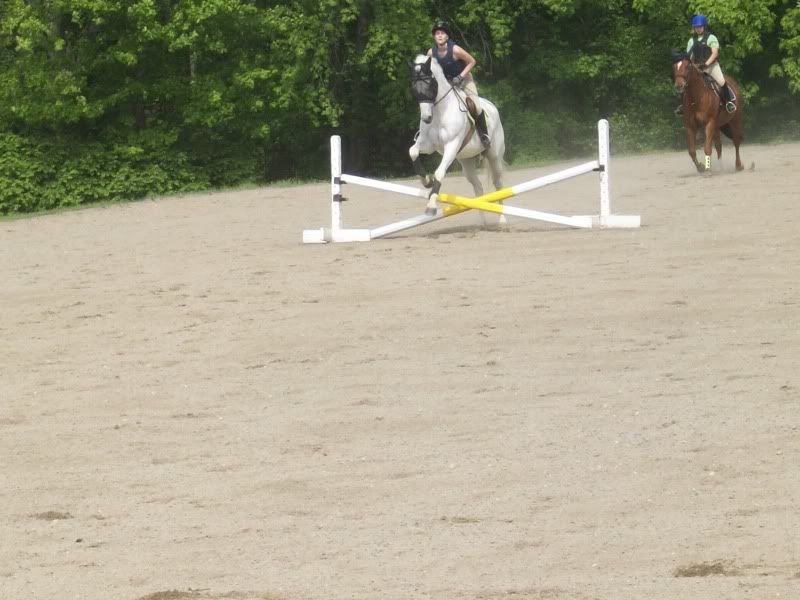 Out in the woods over some tiny logs.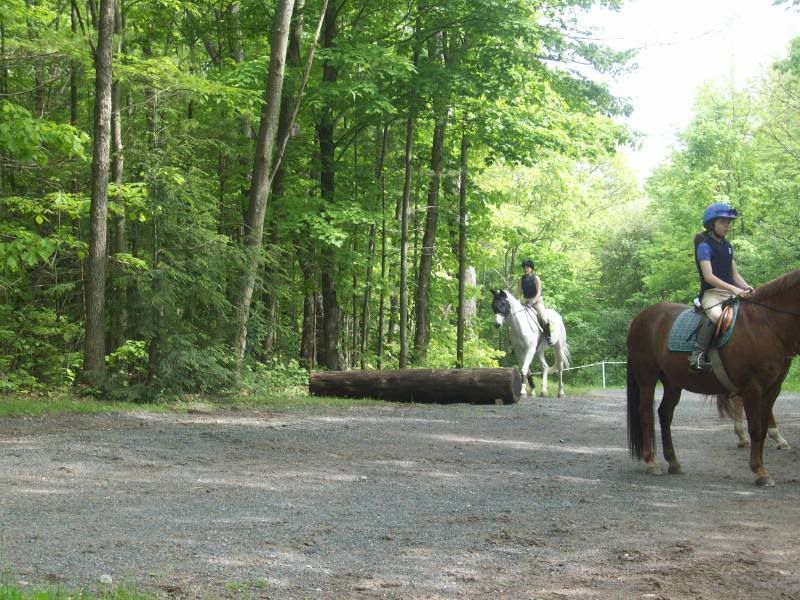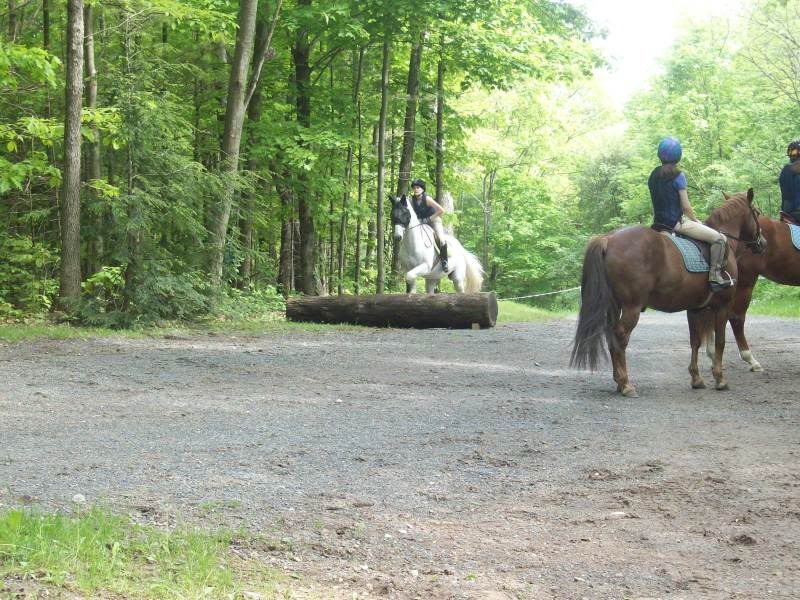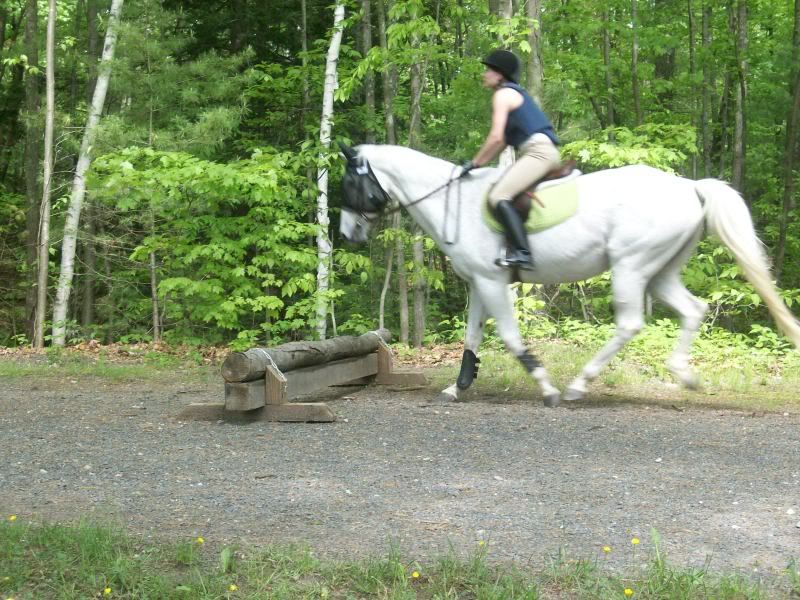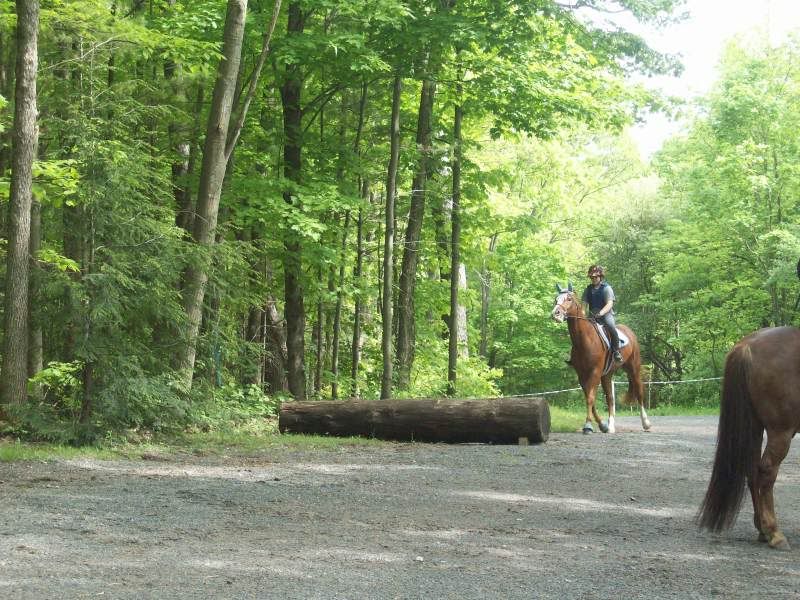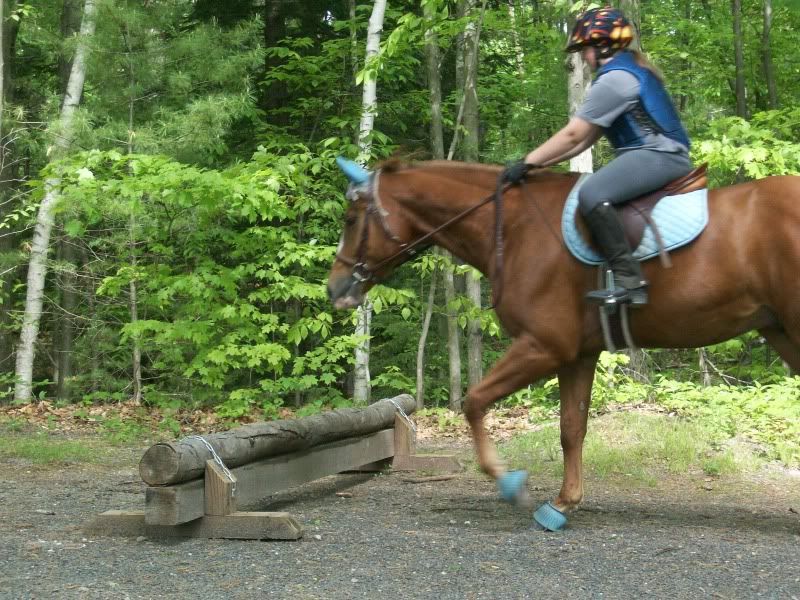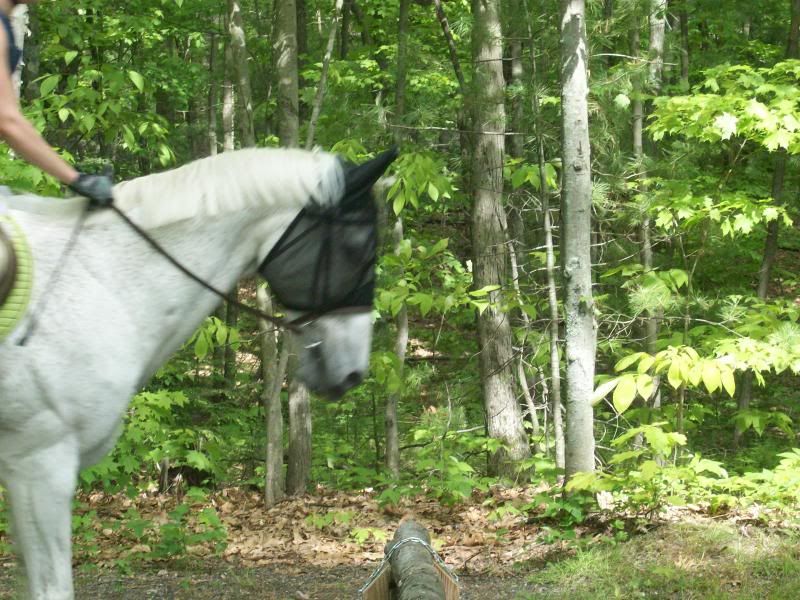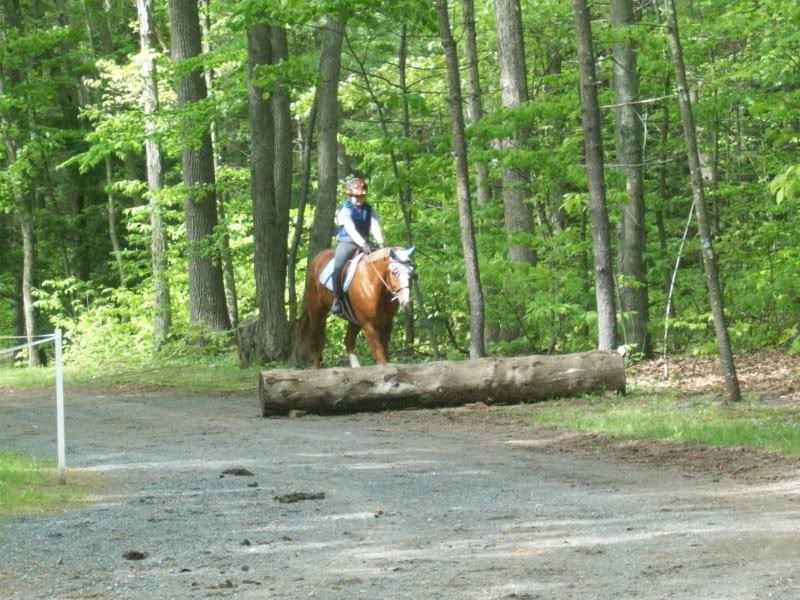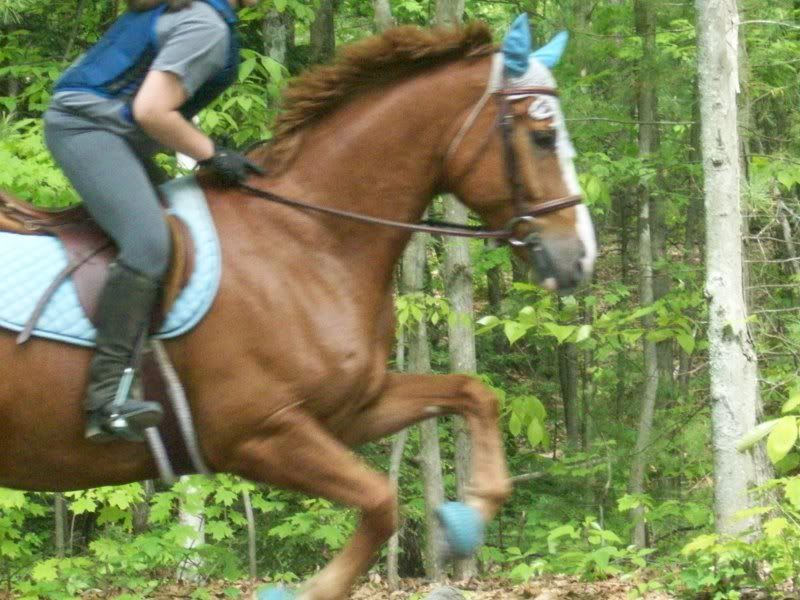 ENJOOOYYY. (more to come)
Upping the ante going into the field: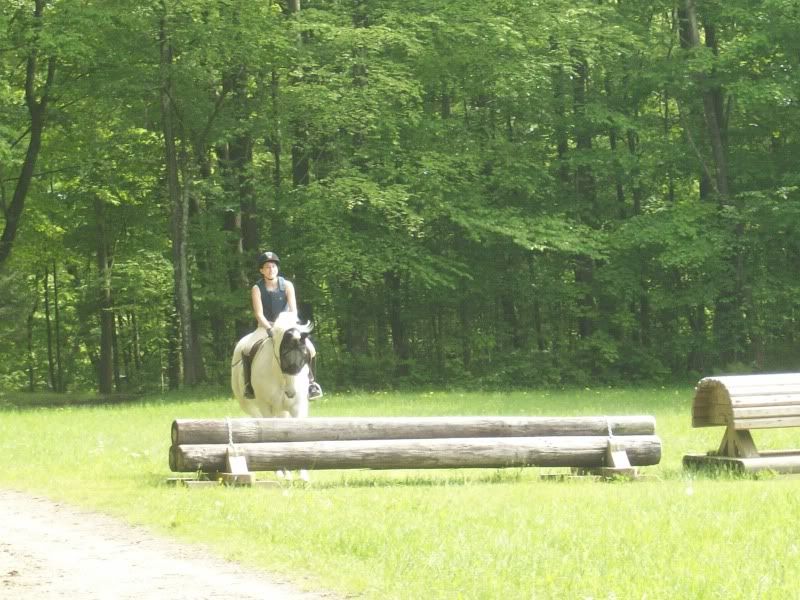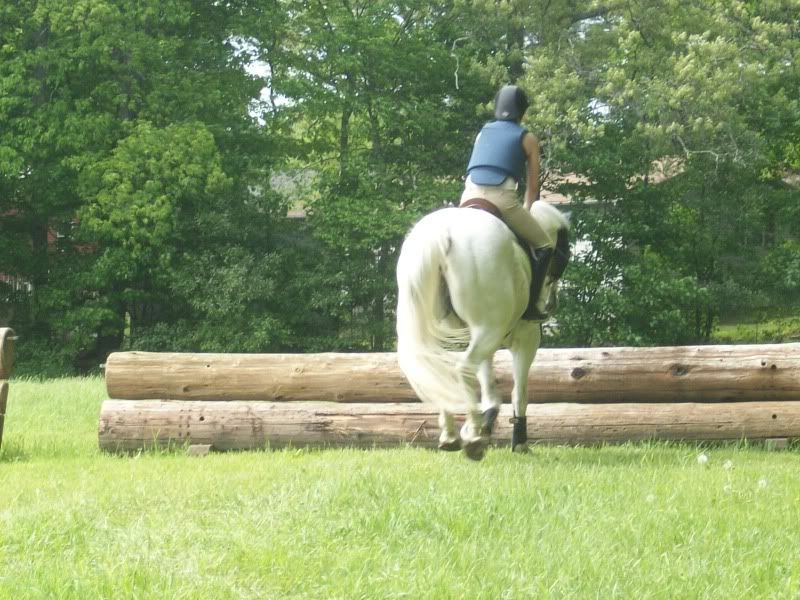 Then we went in the water and had a horsie pool party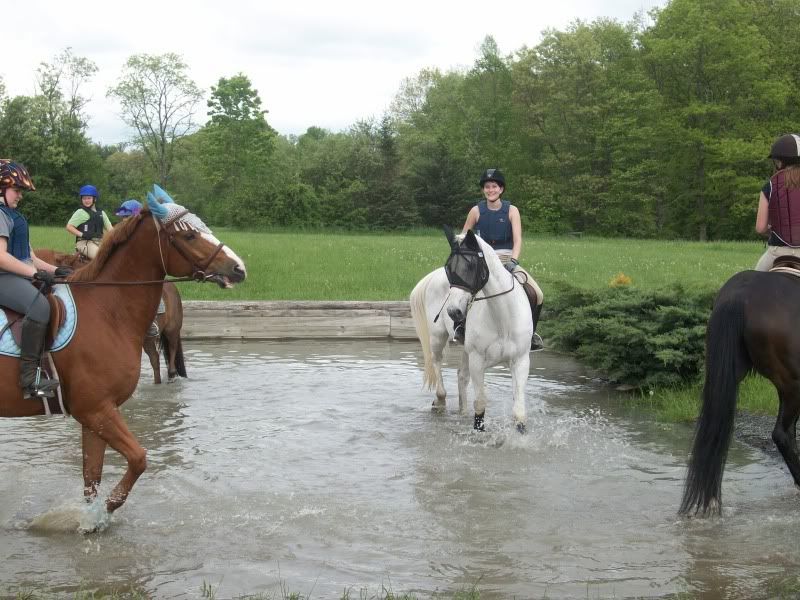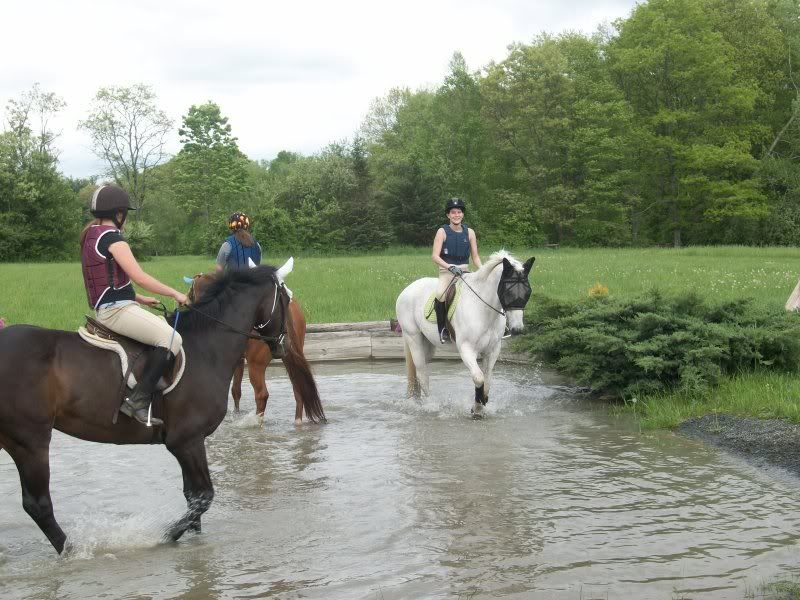 Enjoy!
great pics !!!! it looks like you guys had a good time =]

what level are you planning on competing at this summer ?
---
Gypsy & Scout <3
Everybody is a genius. But if you judge a fish by its ability to climb a tree it will live its whole life believing that it is stupid. ~Albert Einstein
I'm more planning on competing in the fall, at the elementary level :3
Great photos your horse is gorgeous :)
---
-Horse racing is my passion-
Athena:15y Palomino QH & Shirley's Brittney:8y Bay OTTB
great pictures thanks for sharing. - I must admit, cross country looks fun, though I have no desire to Actually do it. =)
He's so cute! You look like you had lots of fun.
---
You just have to see your distance...you don't have to like it.
Thanks guys, looking at these pictures I'm really proud at how my heels look, they're so down and my toes aren't sticking out!
On a side note: Never wear a tank top under your cross country vest! Especially tucked into your pants!

I have had MANY people ask my during the clinic and on facebook after I posted these pictures if I was topless D: lol.
Very pretty horse
---
Cross Country- The act of hurling yourself and your equine partner at a stationary object with poise and grace while attempting to survive...